Hi my name is Emma Kate and I'm currently 22 weeks pregnant with my third child and I am determined to make this pregnancy my healthiest one yet!! I am excited about being an Inspirational Mum To Be for September.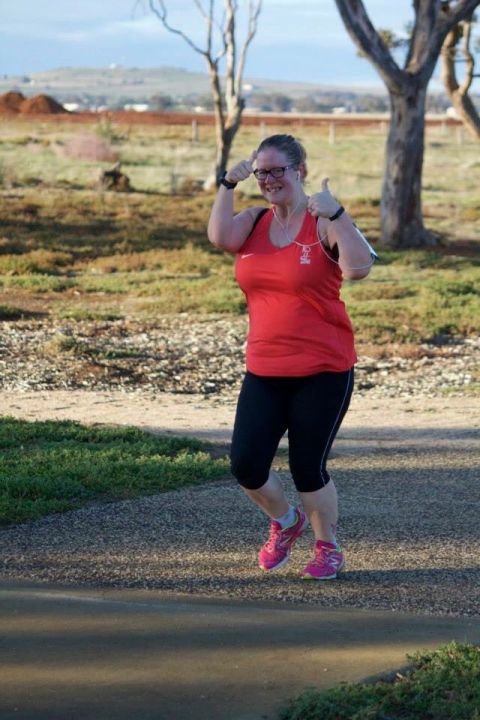 Before I fell pregnant I was not an ideal weight, in fact according to the BMI, I was technically obese. This has meant I have had to work extra hard this pregnancy to stay healthy so I can do what's best for me and most importantly, my baby.
In my previous two pregnancies I was diagnosed with Gestational Diabetes. In both pregnancies the results were borderline and it meant that I was lucky enough to avoid insulin, but it did mean being extremely strict with my food and controlling my glucose readings through the foods I ate and the exercise I did.
Anyone who has GD knows that it can be really hard if you have to change the majority of your diet. I struggled with this the most in my first pregnancy as I had splurged for the first 26 weeks as I was living in the little fantasy of "I'm pregnant, I can eat what I want", which is just not true at all for a healthy pregnancy!!
All of a sudden the big servings of mashed potato, were replaced with much smaller servings of brown rice or sweet potato. The lounging on the couch all day being "pregnant, not lazy, pregnant" was replaced with daily 30 minute walks.
On top of all of this the hospital that I wanted to give birth at had a very strict BMI cut off of 40. At 37 weeks I only had 3 kilos up my sleeve because of the laziness and bad food choices I had made earlier in my pregnancy. In the whole 40 weeks I gained 18 kilos and ended up at 105.7kg, a mere 2 kilos away from missing out on my hospital of choice.
The stress I felt and frustration I felt at myself for getting to that situation made my first pregnancy such a miserable experience that I actually do not have any photos of my pregnancy at all. In fact apart from the 4 year old son running around my house and three ultrasound pictures, there is no evidence that I was ever pregnant.
I was determined that would never happen again. I worked hard to try and lose my baby weight after my son was born, but fell pregnant with my daughter when my son was around 14 months old. This time was going to be different. I watched everything that I ate, was meticulous with my calorie control and avoided carbohydrates and sugar. I was in the gym 5 times a week staying active and as a result my weight gain in the first 26 weeks was minimal. I gained around 3.5kg and was rapt, because surely this meant I would avoid Gestational Diabetes.
Unfortunately not. I could've cried and in fact once I got off the phone with my midwife I did!! It turns out trying to avoid all carbohydrates was one of the worst things I could've done to avoid getting GD. It meant that after 26 weeks of almost no sugar when I drank the sugar drink I had a crazy sugar rush and my body had no idea what to do with the amount of glucose I had just presented it with. I was once again on a special diet to control my GD and continuing my exercise. The only shining light this time around was that my weight was well and truly under control.
This time around I am trying to avoid any Gestational Diabetes issues!! The Healthy Mummy Pregnancy Smoothie mix has been an absolute godsend this pregnancy and I have loved starting every day with my breakfast smoothie, finding new and different fruit combinations to change things up and making sure I'm getting the necessary nutrients and natural sugars for my body to keep functioning normally.
I am lucky enough to have a thermomix and have been working on converting a lot of the delicious recipes in the Healthy Pregnancy Eating & Exercise Plan so they can be cooked using the thermomix and have been focusing on making healthy, fresh foods for lunch and dinner and especially keeping my snacks on track as well.
The Facebook group and the website have been essential tools this time around for staying on track and to date I have gained only 4kgs this pregnancy by combining my new healthy approach to eating and by continuing my exercise plans.
I am currently studying a Diploma of Fitness with a Cert 3 in nutrition and as such have been focusing on low impact cardio, like the elliptical and bike, but also still doing light running as I was training for a half marathon before I got pregnant and am doing very basic strength training as well to stay strong.
So far I am loving this pregnancy and loving being in such a supportive community of pregnant women. Being heavier to start with can be hard, but we should all be so proud of what our bodies can do in creating life and working to stay healthy while doing that.
Emma Kate
Click here to visit our pregnancy products shop.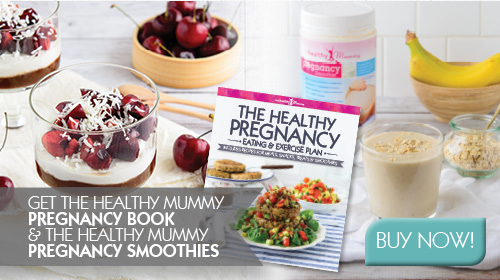 Disclaimer: Always speak to your doctor before changing your diet,taking any supplements or undertaking any exercise program in pregnancy. The information on this site is for reference only and is not medical advice and should not be treated as such, and is not intended in any way as a substitute for professional medical advice..
Our plans promote a health weight gain in pregnancy to benefit the mother & baby and you can read more on this here 
The owners of The Healthy Mummy do not make any representations or warranties, express or implied and shall have no liability or responsibility to any person or entity with respect to any loss or damage caused or alleged to be caused directly or indirectly by the information contained herein and nothing in this disclaimer will limit or exclude any liability for death or personal injury resulting from negligence, limit or exclude any liability for fraud or fraudulent misrepresentation, limit any liabilities in any way that is not permitted under applicable law or exclude any liabilities that may not be excluded under applicable law.