Mum's go-to hack to encourage son to drink milk MINUS the added sugar
A 2016 study conducted by NSW Health revealed that most kiddies (between 2 and 15) drink milk.
Milk is LOADED with vitamins (including vitamin A, B12 and riboflavin), minerals (for instance calcium, phosphorus, magnesium, potassium and zinc) as well as protein, carbs and good fat.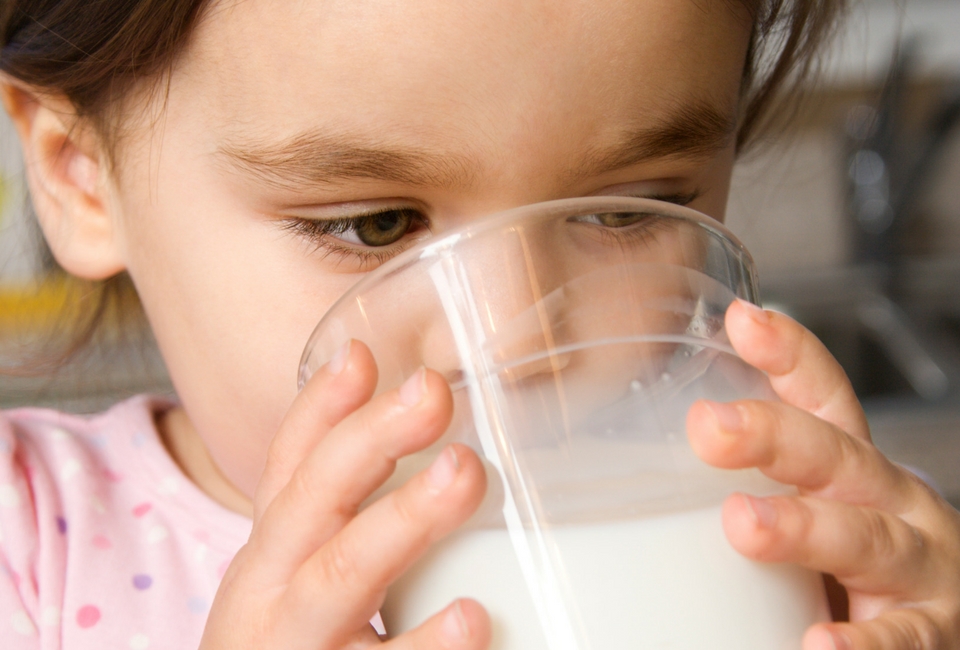 Researchers have been led to believe that milk is FAB for strong bones and fewer fractures. 
It is recommended that children consume 2-4 serves of milk, yoghurt, cheese and or alternatives a day.
However many kiddies prefer FLAVOURED milk OVER plain milk.
And while flavoured milk STILL contains calcium, is a good source of protein and the same nutrients and minerals as listed above – it's not uncommon for flavoured milk to ALSO CONTAIN a lot of added sugars.
Did you know that in just one cup (recommended serve) of Strawberry Nesquik there is 10.5 grams of cane sugar? That is about 2 and half teaspoons! 
In both adults and children, WHO recommend reducing the intake of free sugars to less than 10% of total energy intake.
However, according to the ABS, six in ten (61%) Aussie kids aged 2-18 years exceed the recommended daily intake of free sugars.
Ekk!
So, how can we encourage our kiddies to get their daily dairy dose MINUS the sugar?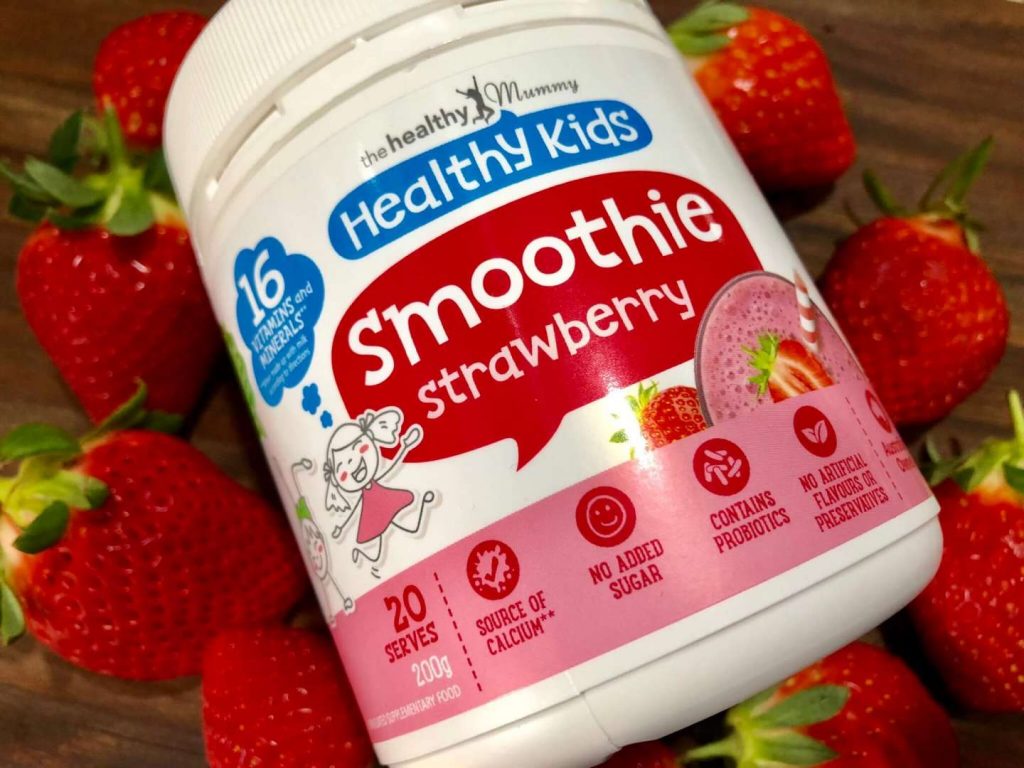 Well, Healthy Mummy Cat Christ, may have found a way.
…. Introducing the Healthy Kids Strawberry Smoothie
The Healthy Kids STRAWBERRY Smoothie has been specially made as a healthy snack for kids and is ideal if you have fussy eaters or want to ensure your children have a DELICIOUS, nutritious and HEALTHY smoothie snack.
It also has a 4.5 Health Star Rating when made with skimmed milk and contains NO added sugars.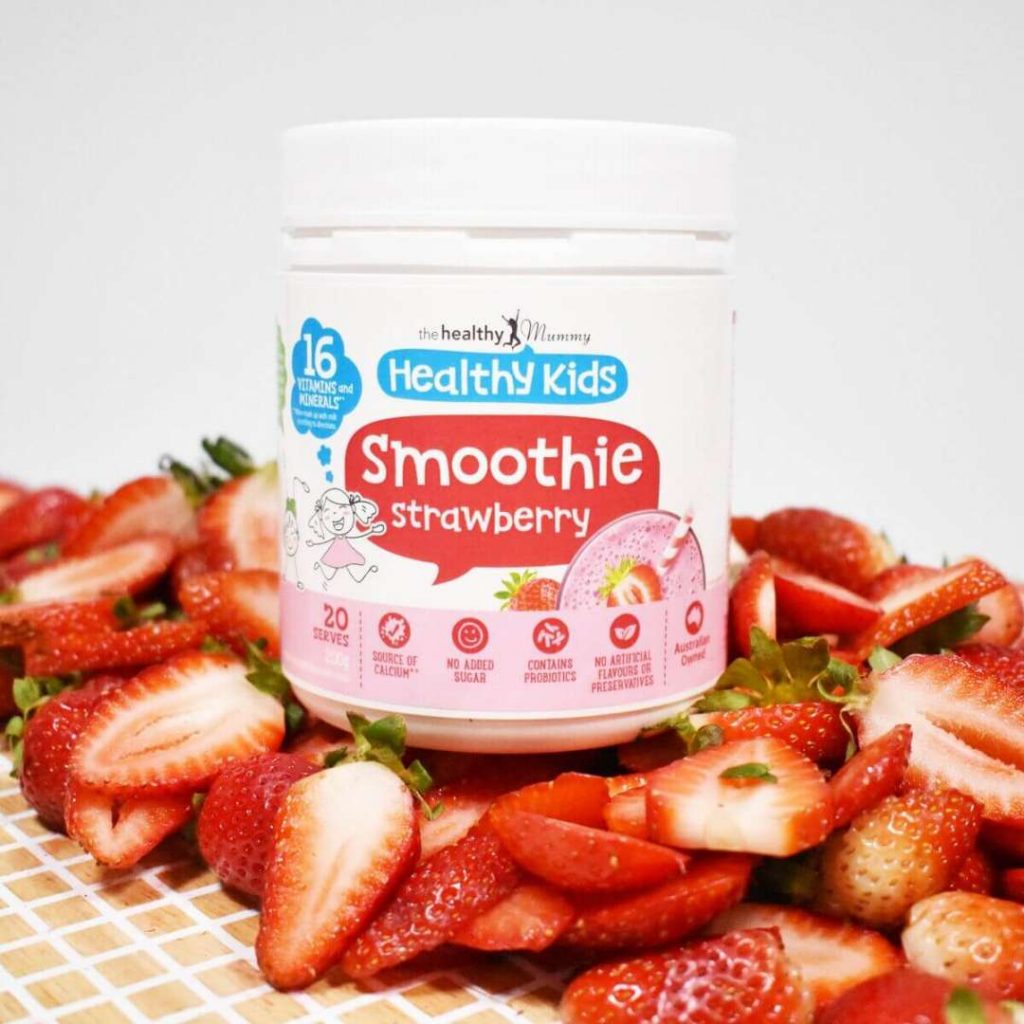 It is a nutritious snack that has been specifically made for kids. It is rich in carbohydrates and protein. It also contains probiotics for a healthy tummy.
It ALSO contains a MASSIVE 50 per cent of a child's calcium needs (when combined with skim milk).
This is what Cat Christ has to say…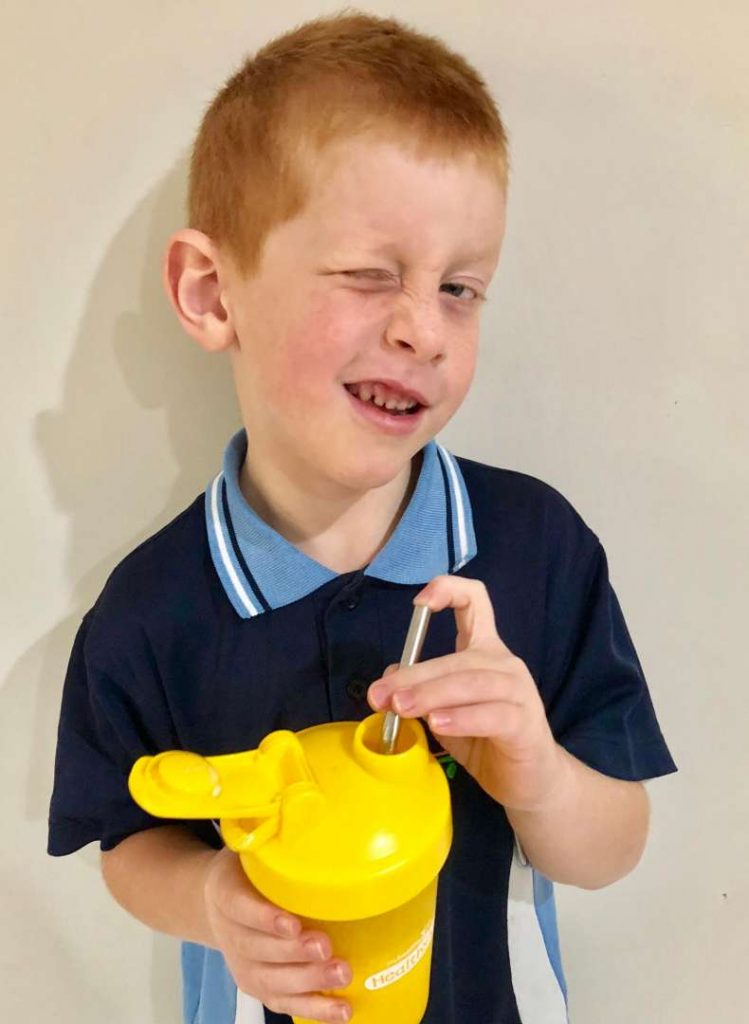 Brax has never liked milk drinks and will only ever as for the 'little pink milks' from shop but the sugar content in them is terrible!
Braxton (aged 6) says, "I like the strawberry smoothie because I can make it myself when I am starving after school and it tastes like strawberries".
Braxton has always said "I don't like the milk", typical fussy kid hey?
Well! The kid that 'doesn't like the milk' has found a milk drink HE LOVES!!!! 
He loved making his afternoon tea drink himself with his healthy kids shaker and having the 'shaking' job!