A survival guide for the new dad in your life
During and after birth the focus is usually on mum and her baby with dad cheering on from the sidelines. But once a new baby is home it's important dads are included so they don't feel like they are an outsider looking in.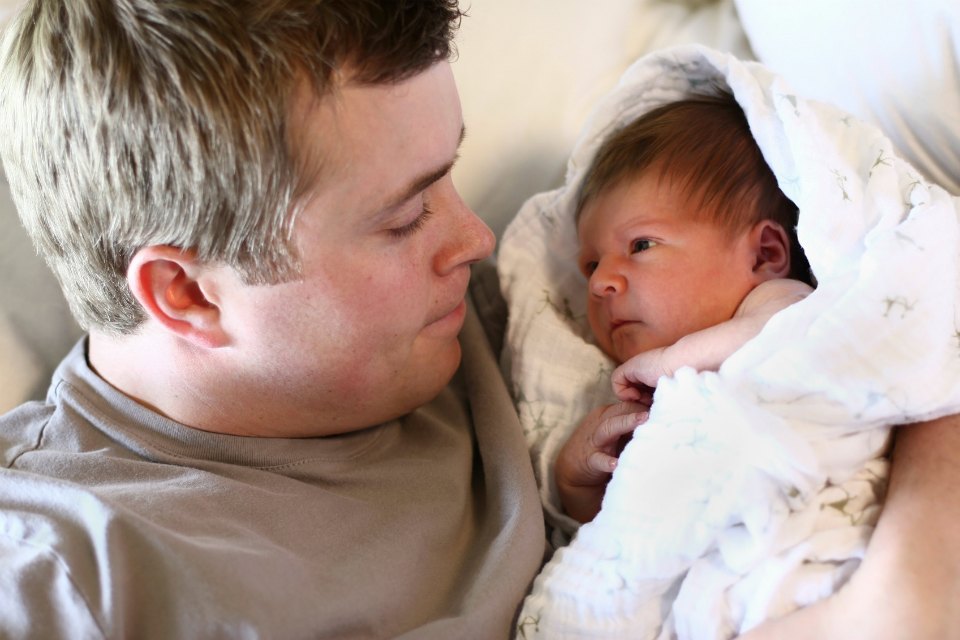 Sure the wellbeing and recovery of mum and baby is a priority, but having a new baby in the house affects the lives of both parents. It can cause huge life adjustments, tolerance and team work is needed and patience is paramount.
So for the man in your life who may be feeling forgotten about, overwhelmed and useless, here are our top survival tips for those first few months!
1. Be hands-on
Throughout pregnancy some fathers feel disconnected, so once baby is born it can take time for them to form a bond. But try being hands-on from the very beginning. Help support breastfeeding, change nappies, bath baby, prepare bottles and comfort baby.
This will help build a relationship with your new baby AND definitely earn you brownie points with your tired and emotional wife.
2. Do not babysit
When mum leaves the house without baby, don't refer to your duties as 'babysitting'. You are equally as responsible for the upbringing of this child. Plus, give yourself some credit, you are not a babysitter you're a fabulous and devoted dad!
3. Be patient
I've heard men say to other men 'you will never have sex again'. But here's the thing dads, with a new baby comes a new body; one we don't actually recognise. So many changes occur when a baby is born and it really does fill our heads.
Sex will come again, for some earlier than others, but be patient and understand that we still love you. We just have someone else requiring our undivided attention at the moment!
4. Lower your expectations
The house may not be clean, dinner delayed and your partner might have hairy legs and underarms but get over it. Priorities change and while yours may still be the same, remember that your baby isn't aware of anything surrounding them but mum.
Tell her she looks beautiful, she's the mother of your child after all. Then order take away and do some chores; believe me she'll love it.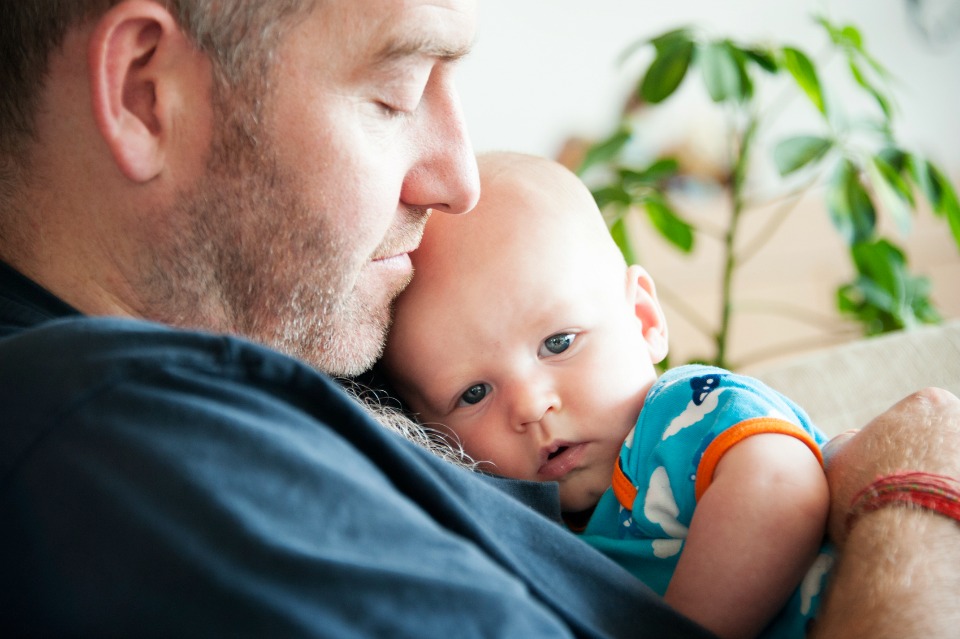 5. Tag team
When your lifting weights, you've got a rep of 12 and as you reach rep 8, fatigue sets in but you know you've only 4 to go. Knowing there is a 30-second rest coming up, gets you through.
Consider your wife's day to be the same. She is counting down to the moment you get home so she can tap out for her 30-second rest.  Read these 5 reasons why BOTH parents should do the night shift.
Try to come home anticipating the need to tap in and take baby happily and then suggest your wife have a shower or a cup of tea. For added brownie points, try to be excited about it and this will eliminate any possibility of her feeling guilty.
6. Support and don't criticise
In these new days for mum there really are so many unknowns. Emotions running rampant within our bodies wreak havoc and often we have unrecognisable feelings.
The most important thing for dads to do throughout this is to support her. Don't suggest she is irrational or unreasonable because chances are she already feels it.
If you are concerned about post-natal depression, here are some signs.
7. Keep your cool
When your wife has been home with a screaming baby all day, she is at breaking point. What she doesn't need is for you to walk in instantly frustrated, try arrive as relaxed as possible and this could improve the mood of a stressed household.
Are you a tired new parent in need of an energy boost?
As busy mums ourselves, we're all about healthy shortcuts. As such we've created a way for you to get a shot of energy-boosting superfoods into your body by barely lifting a finger. You're welcome!
We've managed to pack 37 ingredients from real food sources into our amazing Super Greens. Our ultimate aim is to give busy mums an energy lift. Most of all, breastfeeding mums don't miss out because it's one of a few on the market that's breastfeeding friendly.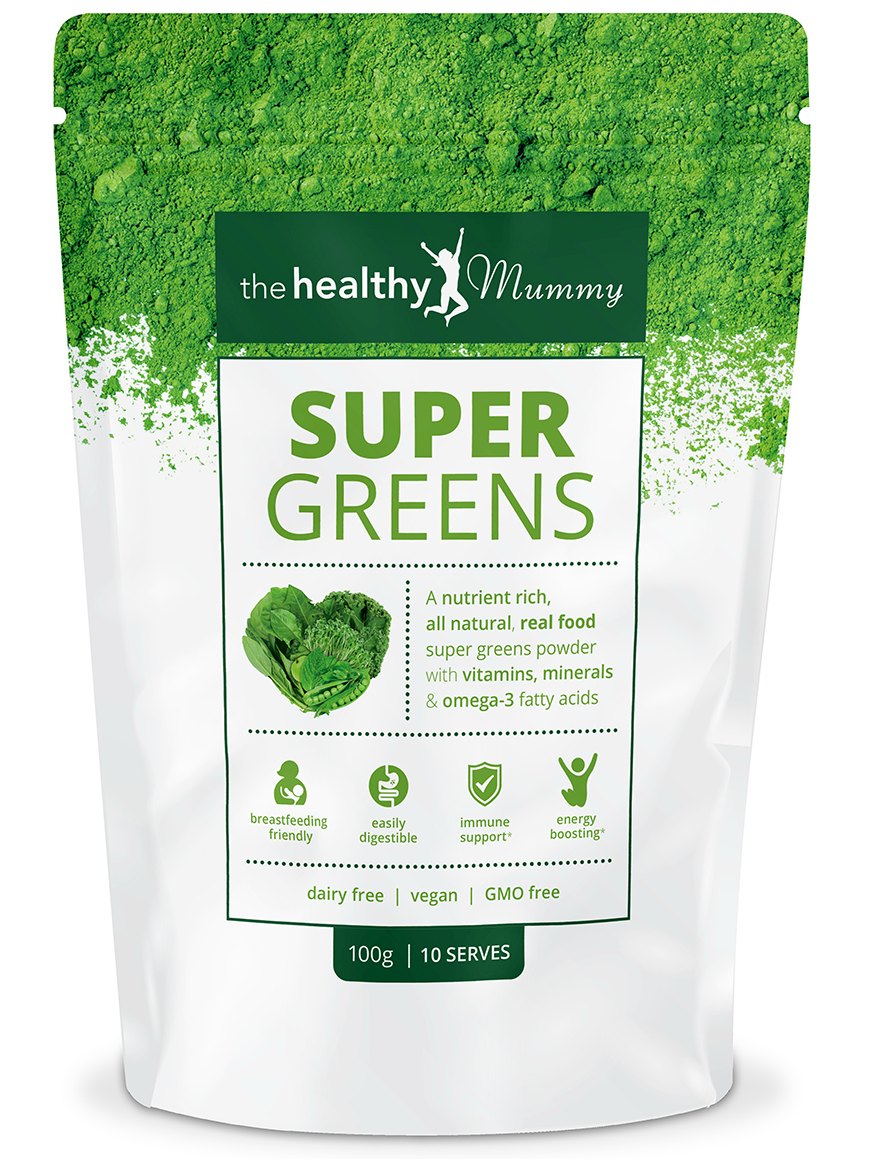 Made in Australia for our mums
Super Greens is made in the laid-back NSW town of Byron Bay. It's been put together using some of the world's most incredible superfood ingredients.
This product is high in spirulina; which has been labelled the most nutrient dense food on the planet. Super Greens also contains probiotics.
The whole foods that go into Super Greens are natural sources of vitamins and minerals and are an easily digestible blend.
What it doesn't contain is any dairy, sugar or gluten and it's vegan friendly.
A powerful energy boost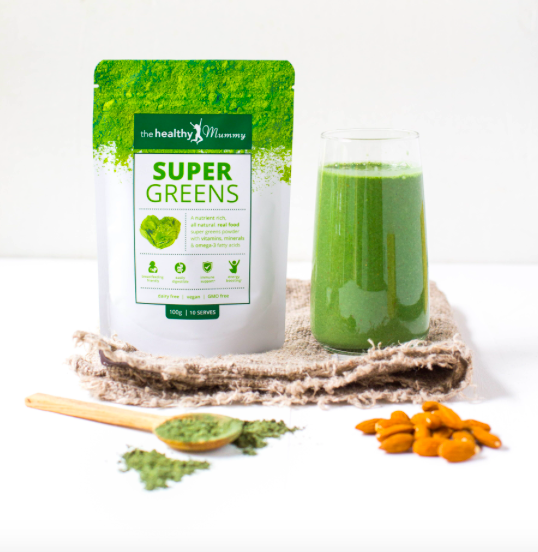 When you're conscious of what you're putting into your body, you need to make every mouthful count. This is why this amazing powder punches well above its weight.
A snapshot of how powerful Super Greens is, this product…
has 56 more times the vitamin B12 of a beef steak.
contains the same calcium as three serves of cheese.
contains the iron of 12 cups of spinach.
has the vitamin C equivalent of 1.4kgs* of oranges.
has 11 times more iron than red kidney beans.
contains 50 times more vitamin B12 than an Atlantic salmon.
has 11 times more vitamin C than 100ml of orange juice.
contains as much calcium as one litre of milk.
has the same vitamin C as half a kilo of red capsicums.
has as much B12 as 77 eggs.
contains four times as much calcium as almonds.
Super Greens can help keep immune system strong
Dr Ross Walker says spirulina is one of the most potent natural stimulants of the immune system.
"Not only does it help fight infections, it also keeps your immune system strong and functioning normally in all situations," he says.
And getting this much goodness into your diet is as easy as adding a 10g serve of Super Greens into water or your favourite The Healthy Mummy smoothie.
Busy mums, now is the time to stop making excuses and make sure you're getting your greens! Get your Super Greens mix here.