Everything you need to know about flying and expressed breast milk
Midwife, Lactation consultant (IBCLC), Child and Family Health Nurse, Babywearing consultant and mum of two, Bel Moore, discusses everything you need to know about flying and expressed breast milk. 
Air travel with or without your kids can be stressful at the best of times so you don't want any extra worry or confusion about boarding with your expressed breast milk (EBM).
The rules vary country to country and depend on if you are travelling with or without your baby.
Each individual airline can have additional rules and regulations about traveling with EBM, so it's best to check with your carrier, so there is no wastage!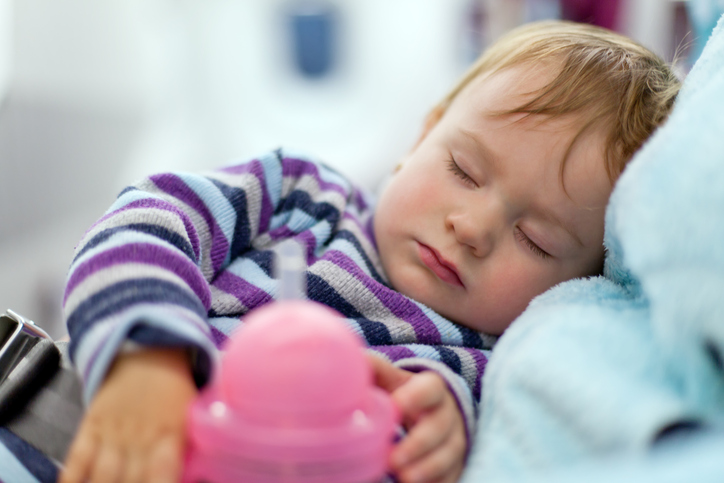 Everything you need to know about flying and expressed breast milk
In Australia, if travelling domestically with your baby or child, there is no restriction on amount of EBM you can take in your carry on or checked baggage.
Without your baby/child, you may still take EBM on board but it must be in containers (bags or bottles) of less than 100ml and you can't have more than 1 litre in total.
If you need to carry extra EBM, it can be checked in and stored in the hold in a suitably insulated container. Most airlines do not have the facilities to refrigerate EBM on board, so make sure you have a cooler bag and ice brick to transfer it safely.
They can provide you with hot water to heat the bottle before serving. Remember, if you are connecting to an international flight or leaving from the international terminal, international restrictions apply.
Expressed breast milk and traveling internationally
If travelling internationally with your baby/child, you are allowed 'a reasonable quantity' (determined by security screening officers) of EBM for the trip in your carry on.
If travelling without a baby or child, you are only permitted to travel with a total of 1L of EBM, which needs to be in 100ml of less portions.
They must be carried in a transparent, re-sealable plastic bag (where the four sides add up to no more than 80 centimetres). If you need to carry extra EBM, it needs to be checked in.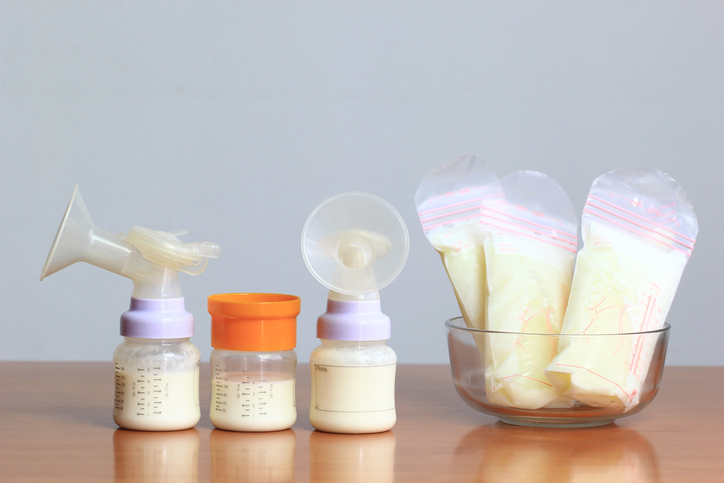 If you are traveling from the USA, the TSA policy on Formula, Breast Milk, and Juice states you may travel with EBM in 'reasonable quantities' in your carry on baggage.
There is no mention of what form (liquid/frozen) it needs to be in.
They do explain they may need to test or xray the EBM for explosives or concealed prohibited items. The UK Government, after consultation with breastfeeding experts, have brought in new policy in 2017 that allows mothers to travel with an unlimited amount of EBM (in liquid form only) in their hand luggage but it must be stored in individual containers of less than 2L.
Keeping EBM as safe as possible when checked in
Here's a few tips to keep your EBM as safe as possible when checked in:
Freeze your breast milk
Pack in a solid plastic/fibreglass eskie or Styrofoam box with a secure lid
Seal the containers of EBM in watertight plastic bags
You can include additional frozen ice packs to ensure that it stays frozen –  (where the checked baggage is kept, doesn't get above 7 degrees so it should stay frozen)
Put absorbent material in the base of the box/Esky
Mark as fragile/ contains breast milk
Have your details (name and contact number) inside and outside the box/esky so you can be easily contacted if need be
Check with your airline if additional costs will be charged for checking in your box/esky of EBM (as some airlines only allow one piece of checked luggage).
So while there has been a few higly publicised cases of women being made to discard their hard pumped liquid gold, especially when flying solo, the vast majority of mum's encounter no issues.
Educate yourself on your rights as a breastfeeding/pumping mother and the rules of travelling with expressed breast milk so you are confident if you come across any problems. For more advice – join The Healthy Mummy's New Mum Support Group – to connect with other mums about their own experiences.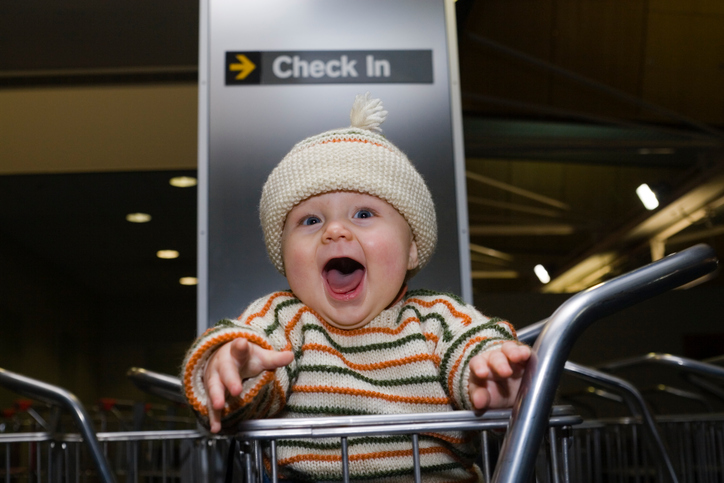 For more tips and tricks about expressing and storing breastmilk, check out this article about how to safely store breast milk.
Pack your Healthy Mummy Smoothie on your next trip!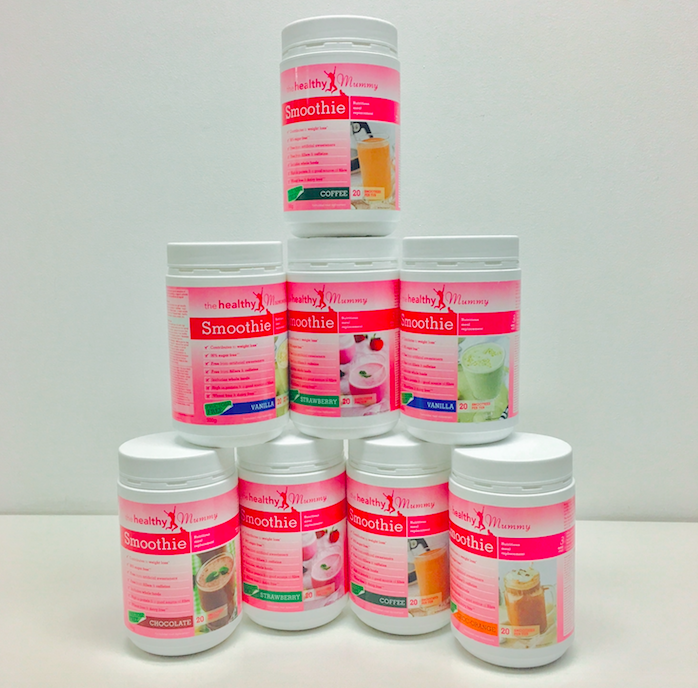 Did you know the Healthy Mummy Smoothie is breastfeeding-friendly?
The Healthy Mummy Smoothie offers an excellent source of essential vitamins, minerals, nutrients and important antioxidants. It does not contain caffeine, gluten and is also dairy free. It is also a non Genetically Modified product!
They have been created by leading nutritionists to be the perfect companion to a busy mum's life when trying to lose weight safely – and assists with a healthy breast milk supply.
If you would like to learn MORE about our smoothie range download our smoothie information fact sheet here OR you can download the smoothie label and ingredient list here.
You can also check out all of our delicious flavours HERE.