We are super excited to announce that we have added THREE New Flavours to our Premium Meal Replacement Smoothie Range!
The Premium Smoothies available in Double Choc and Espresso have been so incredibly popular, you will now be able to enjoy the Premium Smoothies in Choc Mint, Banana Sundae and Vanilla Flavours!

Find out what Real Mums think of the new flavours below!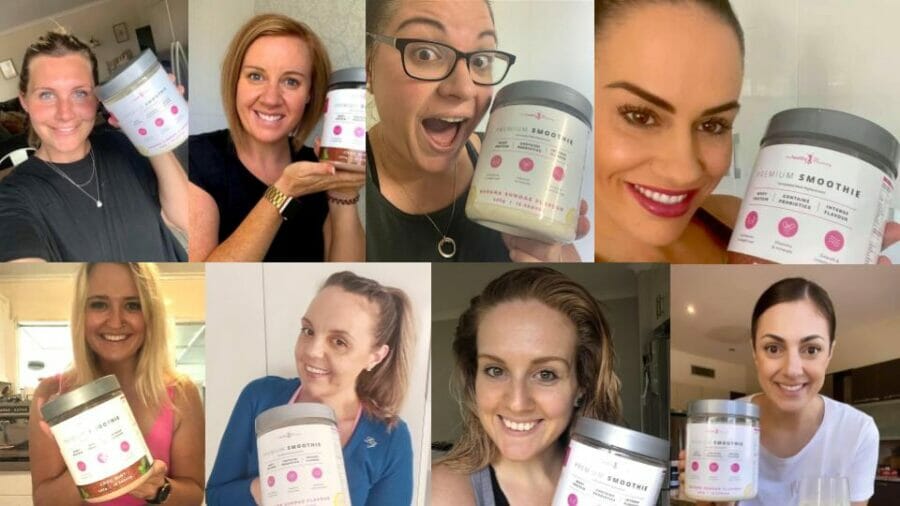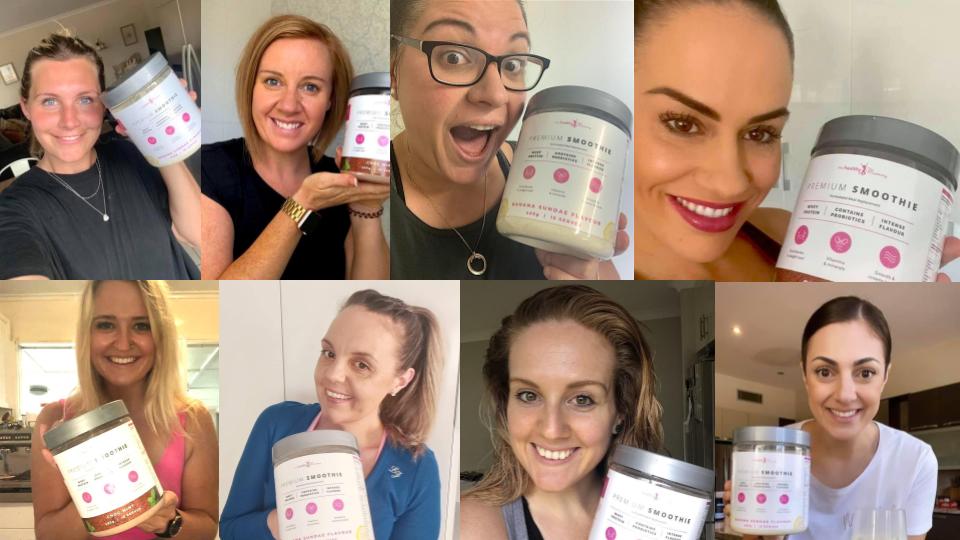 Have you tried the Premium Smoothies?
The Premium Smoothie contains the new Healthy Mummy premium protein blend which is predominantly whey-based. The whey protein delivers a very smooth and creamy texture and also has a much more intense flavour so there is no need to add any additional ingredients, just shake it up in your favourite shaker and off you go.
It delivers 23 vitamins and minerals, is high in protein, high fibre and additional to the standard smoothie also provides the health benefits of probiotics.
Hear What Mums are saying about Choc Mint, Banana Sundae & Vanilla Flavours!
Mum of 4 Cat Christ has found her new afternoon tea fix with the Choc Mint Flavour!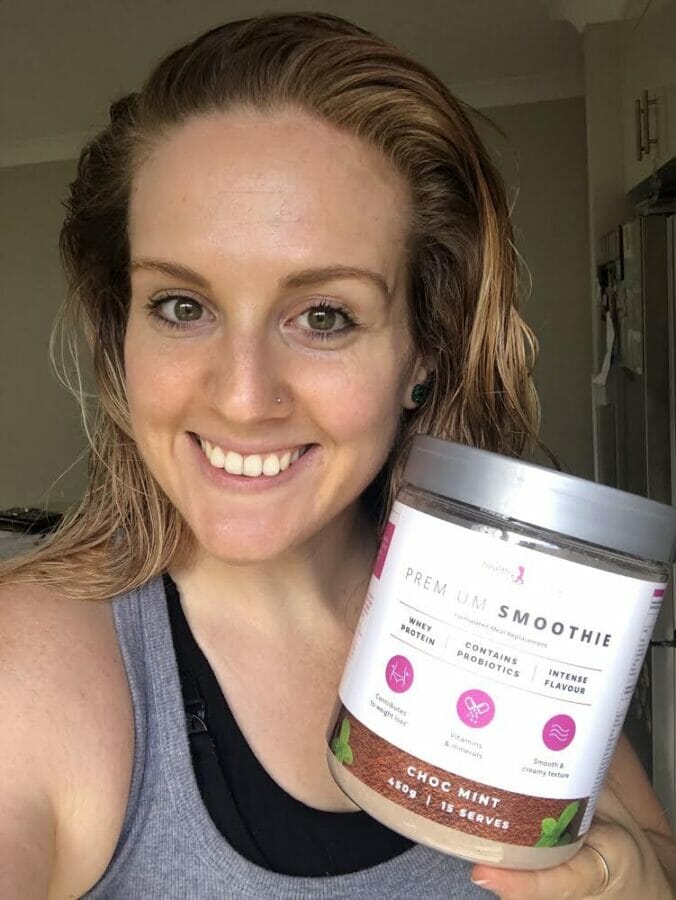 Cat says "Chocolate and mint are such a classic combo and in the NEW premium Healthy Mummy smoothie mix, it takes it to another level. I couldn't smell much of the mint when I opened the tub, but don't let that fool you. Once added to your liquid of choice and shaken she packs a fresh minty punch. I think this one might be my new sweet afternoon tea fix with just milk and ice in a shaker, perfect for busy afternoons of school pick up and sports."
Mum of 2 Mel says the Premium Choc Mint flavour reminds her of an after-dinner mint!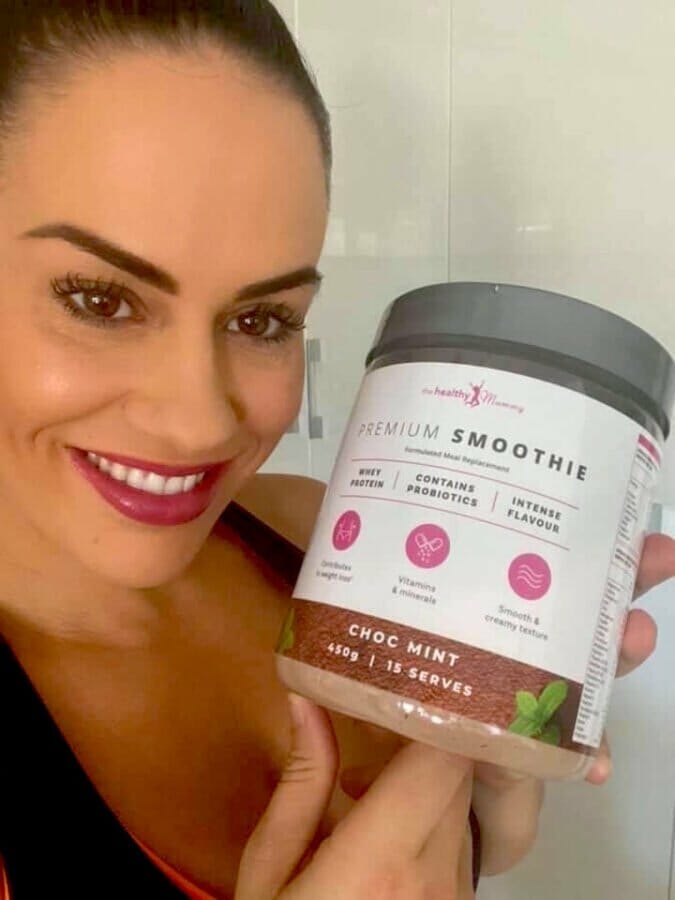 "The new Choc Mint premium smoothie would be perfect for a dessert, it reminds me of when your out for dinner and the restaurant will hand you those chocolate mints, super refreshing but not overly minty while still getting a chocolate hit. I love the variety and the options we now have, it makes this journey just so much more enjoyable."
Hannah Pech, Mum of five is hooked on the new Choc Mint flavour.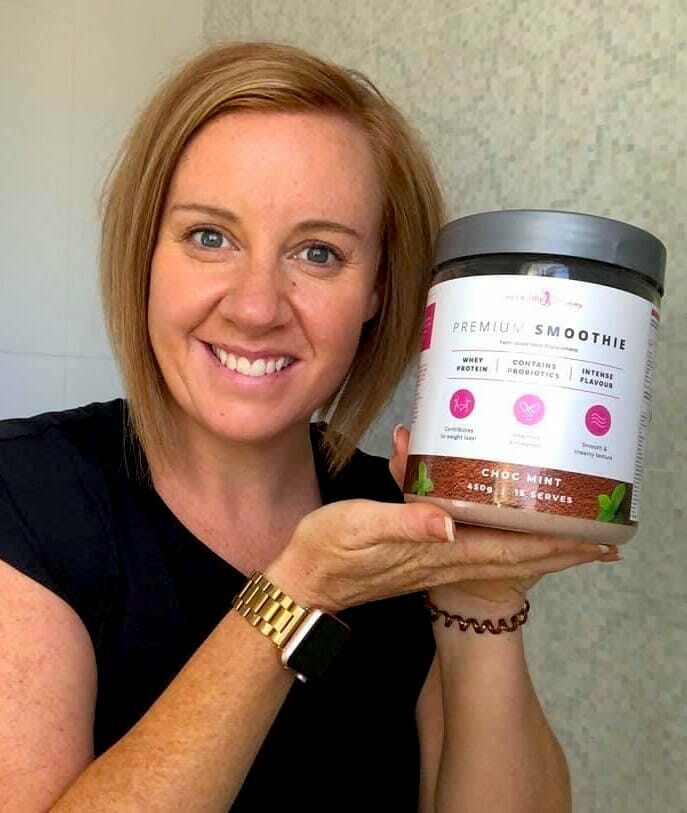 Hannah says "Choc and mint a match made in Healthy Mummy Heaven! Not usually a chocolate smoothie person I was initially hesitant with this combo. But after my first smoothie, I'm hooked! The combination of chocolate and mint is so refreshing and a kick start my 3pm afternoon slump needs! Rich, creamy and the perfect match of flavours! You've done it again Healthy Mummy!"
Cicily Goodwin from NSW has found her new favourite flavour!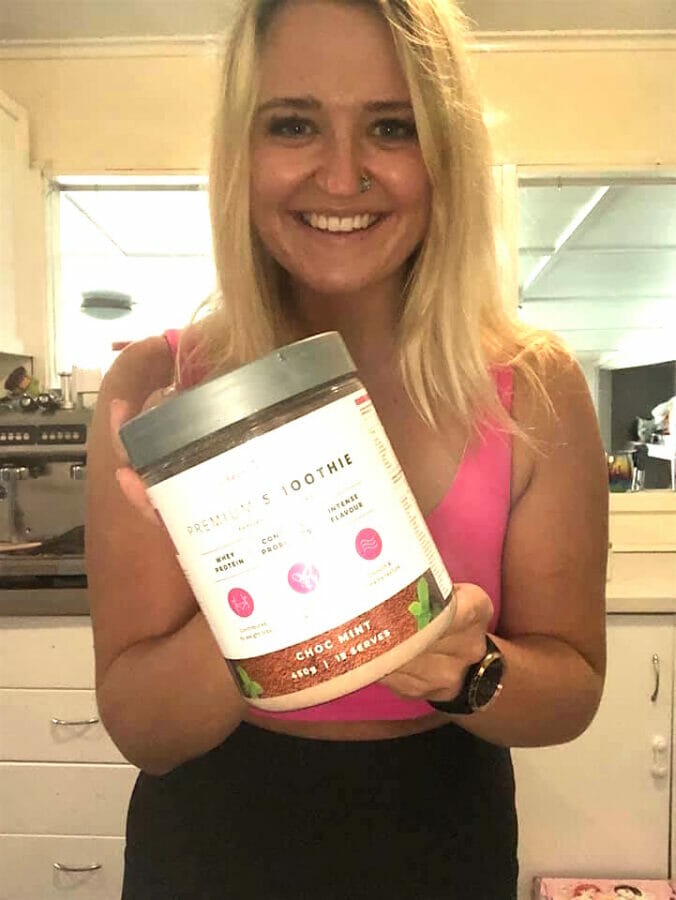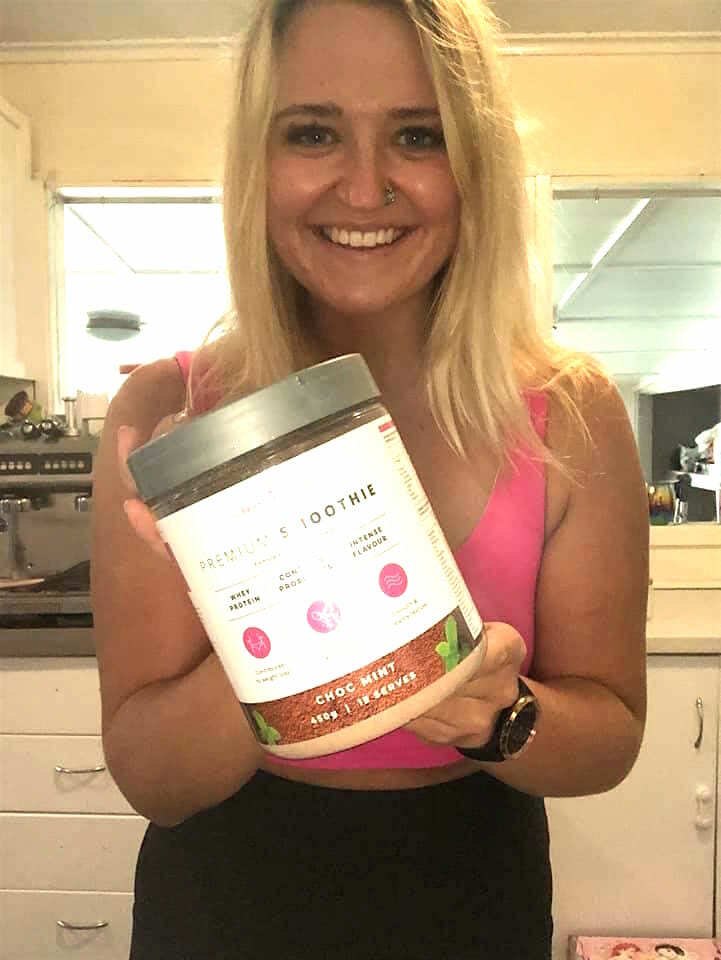 "I love the Choc Mint Premium smoothie! It is the perfect balance of chocolate and mint, giving you that refreshment and flavour without overpowering. It's so good I love it with simply almond milk and ice. It's so deliciously creamy and light, I am loving this new flavour!"
Try this new Choc Mint Superfood  Smoothie Recipe using the New Choc Mint Premium!
Kate Schililpalius Mum of four has fallen in love with the New Vanilla Premium flavour.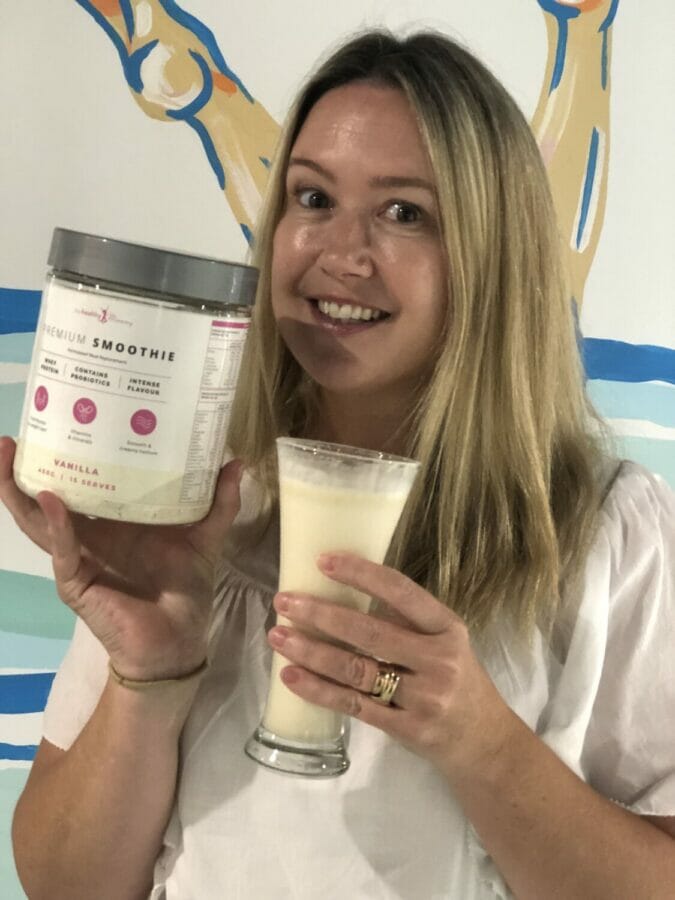 Kate says, "OMG the new Premium Vanilla tastes delicious! And it's so easy to mix up. You really don't need to add anything else to it either. It's smooth and creamy with a lovely intense vanilla flavour. I think I've found my new favourite! "
Sascha Farley, a Mum of four thinks the new Banana Sundae flavour is like a Banana Paddle Pop!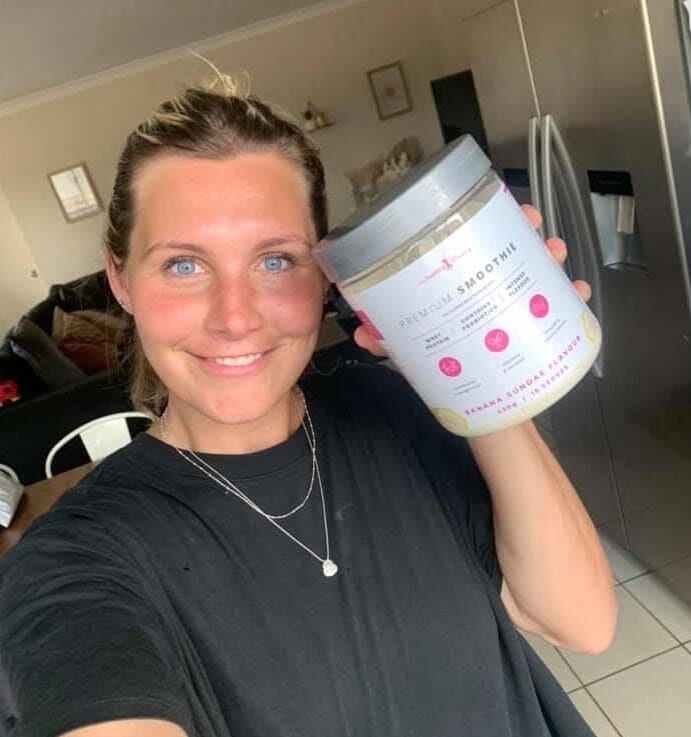 Sascha says "Absolutely delicious smoothie!!! The most perfect flavour. Imagine a banana paddle pop or add honey and cinnamon for a cafe style banana smoothie! It's a YES from me, 10/10!!"
Samara Rochelle Khoury has found her new top Smoothie Flavour!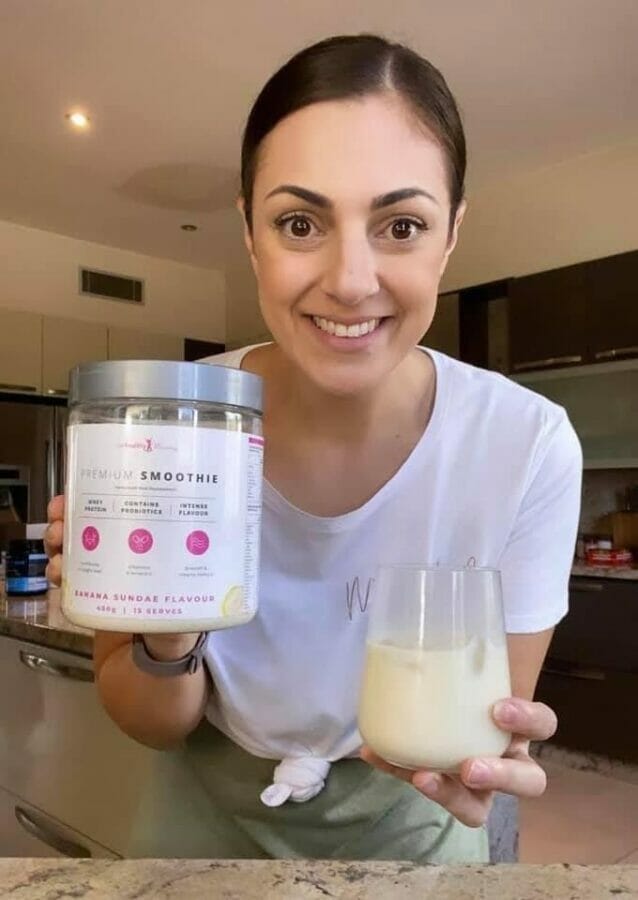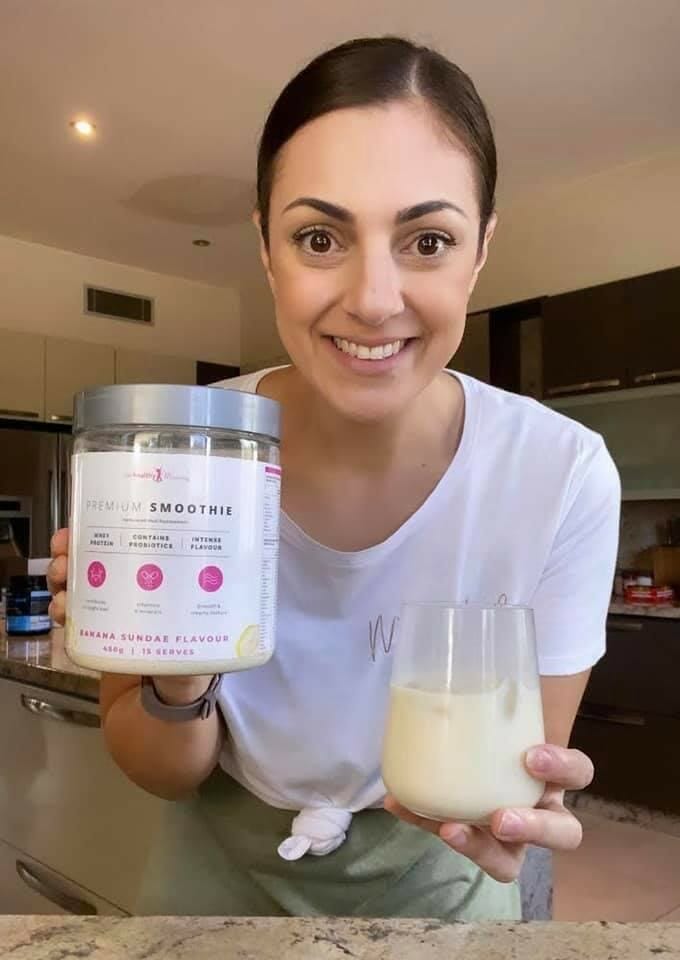 Samara says "Oh! My! Sundae! I am obsessed with the new Banana Sundae flavoured Premium Smoothie mix!! It smells just like the candy bananas I used to have as a kid. And the taste is so smooth and creamy! This has now made its way into my top smoothie flavours!!"
Bec Ashforth, mum to 5, says the Banana Sundae reminds her of the milkshakes from her childhood!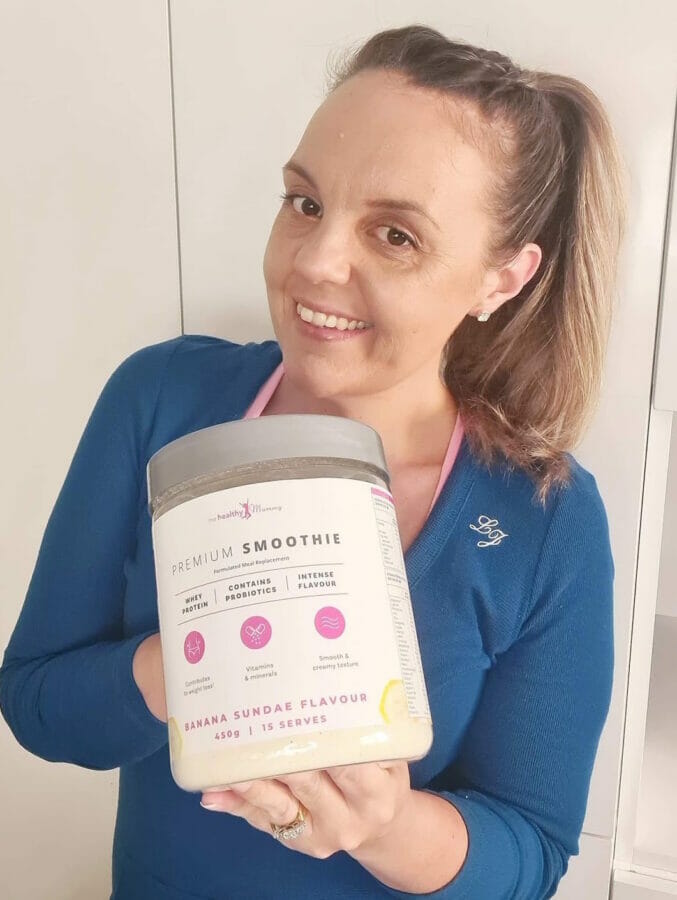 Bec says, "This is next level ladies and a true trip down memory lane! The new super yummy Banana sundae, is going to blow your mind. With the amazing smooth premium texture and creamy goodness of your favourite milkshake as a child. You know the old school kind that was a special Saturday morning surprise, post netball or end of term!
Truly a wonderful, flavour-filled way to start my day, or in the shaker on the run. This amazing premium smoothie will definitely be staying at the front of my smoothie stash."
Nik Green mum of 2 agrees with Bec! The Banana Sundae flavour also takes her back to her childhood!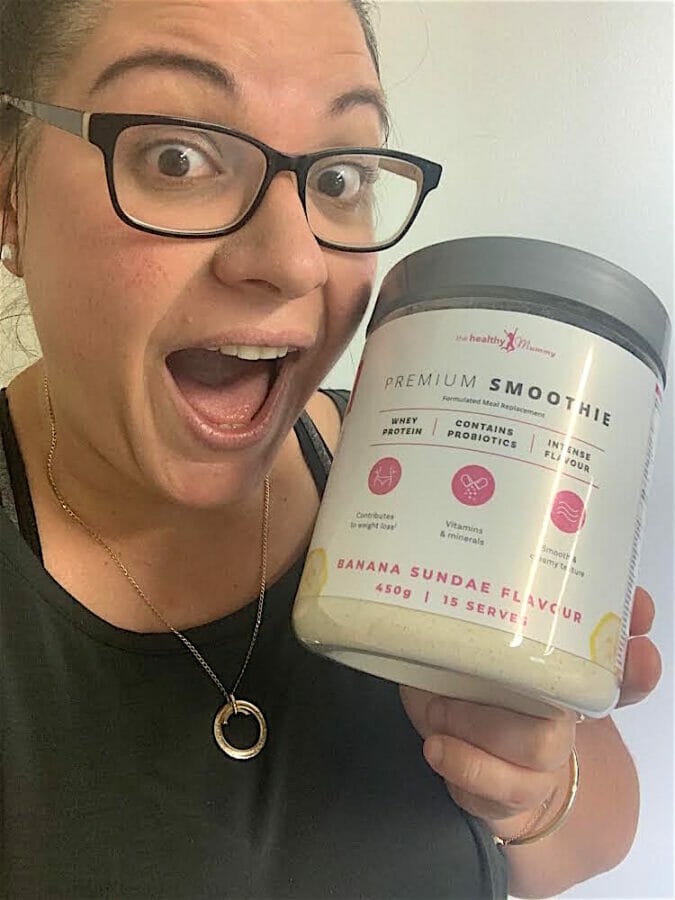 Nik says, "Omg this new Banana Sundae Smoothie takes me back to being a kid! It reminds me of the banana paddle pop ice creams. Add a scoop of the new powdered peanut butter too and it's perfection. I've been loving it mixed into a bowl of Greek yoghurt as a snack too! This is one flavour I'll be stocking up on!"
Can't wait to try them for yourself!! Get in quick and get yours today!
Reasons to Love the Premium Smoothies
Protein blend with 80% whey protein
Insanely creamy and smoother formula
23 vitamins and minerals
Probiotics for enhanced gut health
Intense flavour
Just shake and go – DELISH!
No artificial colours, flavours or preservatives