Normally I write about food in my posts but today I would like to touch on exercise plan. More specifically, trying to fit in exercise with older then wee bub children.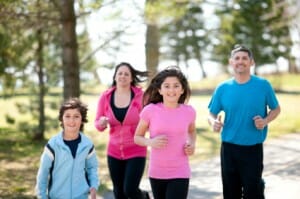 My two kids are 14 months and almost 4 years old and I am struggling to find time to 'fit' in an actual exercise session.
Neither of them want to stay in the pram, and if we walk to the park, my eldest wants to play "Postie" and pop letters in every mail box and my toddler wants to pick flowers. There is no real heaving of breathe or real cardiovascular work.