25 Tips From The Experts On How To Lose The Kilograms
Weight loss can be hard – and it can be overwhelming if you are just starting your weight loss journey
Below we have 25 tips from top Nutritionist experts to help you lose weight for good and keep it off
All tips that Em Nicholson who has lost over 40 kgs since starting her weight loss journey with The Healthy Mummy has already followed – and that worked!
She says: "I weighed 115kgs and really had no idea how to start or even how unhealthy I was. Since joining The Healthy Mummy I have lost over 40kgs* with the Healthy Mummy Smoothies and 28 Day Challenges. I am super proud of myself and what I have learnt, achieved and what I am going to achieve in the future."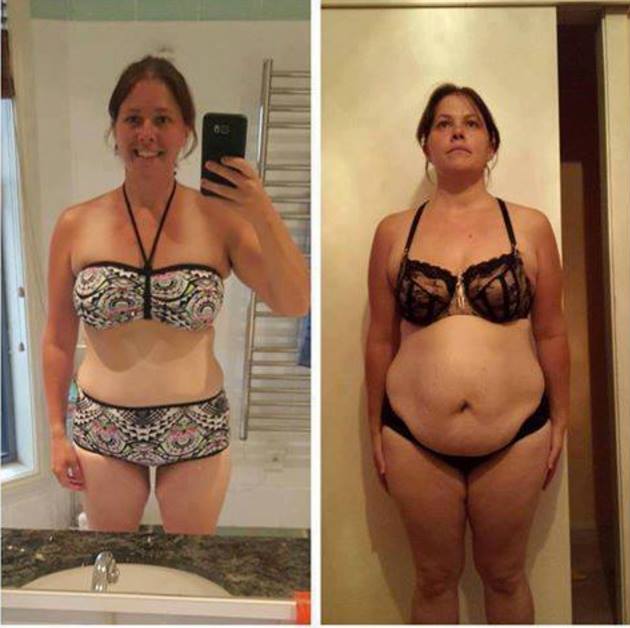 It is important when choosing a weight loss plan, that you make sure it is healthy and sustainable.
We have collated the top 25 tips from our 5 nutrition experts on the healthiest ways to lose weight!
You can scroll to the bottom of the tips to see our AWESOME experts
In particular, taking snacks with you when you leave the house helps you avoid temptation at the shops if you're hungry, plus helps you stick to your healthy eating plan.
2. DRINK PLENTY OF FILTERED WATER
Mix it up with herbal teas or homemade iced tea (the store-bought ones are packed with sugar), and swap soft drinks for sparkling mineral water, kombucha or water kefir. If you're going to drink alcohol, stick to 1-2 drinks at a time and re-hydrate with coconut water after.
3. FIND AN ACTIVITY YOU LOVE
We all know exercise is important for good health. If you don't enjoy "working out", switch to something fun. We only stick to things long-term if we get enjoyment out of them. Try different styles of exercise, like Zumba, crossfit, swimming, ice skating, bushwalking, rock climbing, yoga or boxing. You have to try things to find out what you'll love!
4. SWAPSIES
When you are introducing a new, healthier way of eating, giving up your fave foods can be difficult – so swap them for
better versions. So, for example, if you are addicted to soft drinks, swapping for a brand you don't like as much will help you drink less. Then swap that for a flavoured mineral water; gradually swap that for plain mineral water with a dash of cordial; eventually swap that for plain mineral water with fresh lime If you make changes gradually, your taste buds adjust as you go and the changes are longer lasting.
I know as mums, wives, daughters and workers, we can put everyone before ourselves, but this habit has to stop! Without you functioning at your best, everything else suffers. You can't be patient if you're tired, you won't be as productive if you don't feel satisfied. So, make sure you schedule in time for yourself when you can down tools, forget about work, kids, chores and bills, and just chill.
6. EAT MORE VEGGIES
Aim for each meal to include vegetables, as much as half of your plate Around 93 per cent of us do not meet the suggested five serves of vegetables each day Vegetables are an important source of micronutrients, vitamins and minerals, fibre, antioxidants and water. They're one food group you cannot eat too much of.
7. PACK YOURSELF A LUNCHBOX
We pack everybody else's lunch boxes, but what about our own? Prepping and planning to sit down during the day ensures we nourish ourselves and set our energy levels up for the afternoon to avoid that 3pm slump. It also means we can actively include some plant-based foods in our lunch.
8. PLAY AND HAVE FUN
Don't sit back and watch the family have fun – get out or in there and join them! Whether it be playing tip with the kids, Marco Polo in the pool, learning to surf or joining a dance class, live a little, laugh and have a good time.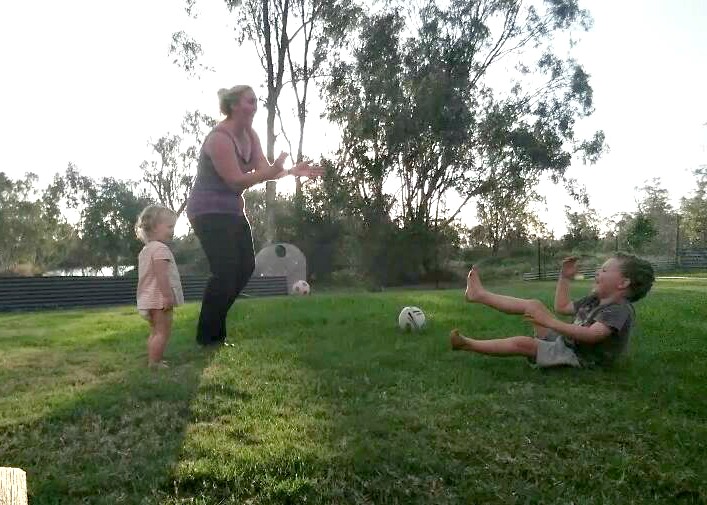 9. BREATHE
Give yourself 10 minutes each day to sit and breathe slowly in and slowly out. It doesn't need to be complicated. Just centre yourself, close your eyes if you like, listen to your breathing and feel the rise of your chest following the rhythm of your breath.
10. GET SWEATY
Break a sweat, breathe fast, raise your heart-rate a few times a week, for as little as 10 minutes to start with. It feels amazing during and afterwards, plus you'll become fitter, increase your cardiovascular health and feel fabulous
11. EAT MORE FAT!
Add more healthy fats to your diet to improve satiety and prevent overeating. This might mean you need to reduce some starchy carbs in your diet to avoid eating too many calories.
12. TAP YOUR GREEN THUMB
Start a herb garden and plant some of your own herbs/spices or even veggies. This helps to reduce your eco footprint
Start small so you don't get too overwhelmed.
USE THIS IMAGE: http://www.istockphoto.com/au/photo/majoram-and-basil-herbs-in-flower-pots-on-balcony-gm499540381-42646550?st=_p_herb%20garden
13. DINE EARLIER
Eat your last meal of the day earlier, say around 5pm. This gives your digestion a rest overnight and helps you wake up with a flatter belly.
14. WATCH YOUR PROTEIN CONSUMPTION
Don't eat too much protein as the excess may be converted to sugar and stored as fat. Eat a moderate amount of protein for your body weight.
15. DON'T FORGET MOVE YOUR BODY
A healthy diet is a great start for weight loss, but adding in weight-bearing exercise will help you achieve your goals faster.
16. MOVE MOVE MOVE!
More functional movement (outdoors is best!). Aim to work out for at least 15-20 minutes, six days a week.
17. REST IN AN AWAKE STATE FOR 10 MINUTES
Practised daily, this slows the nervous system, calms the mind and helps balance hormones, allowing the body to burn fat more effectively.
18. GO TO BED EARLIER
Research shows stress can be reduced by going to bed 10-15 minutes earlier than normal. By naturally shifting the body's circadian rhythm, metabolism increases, improving fat burning potential while increasing energy and improving mood.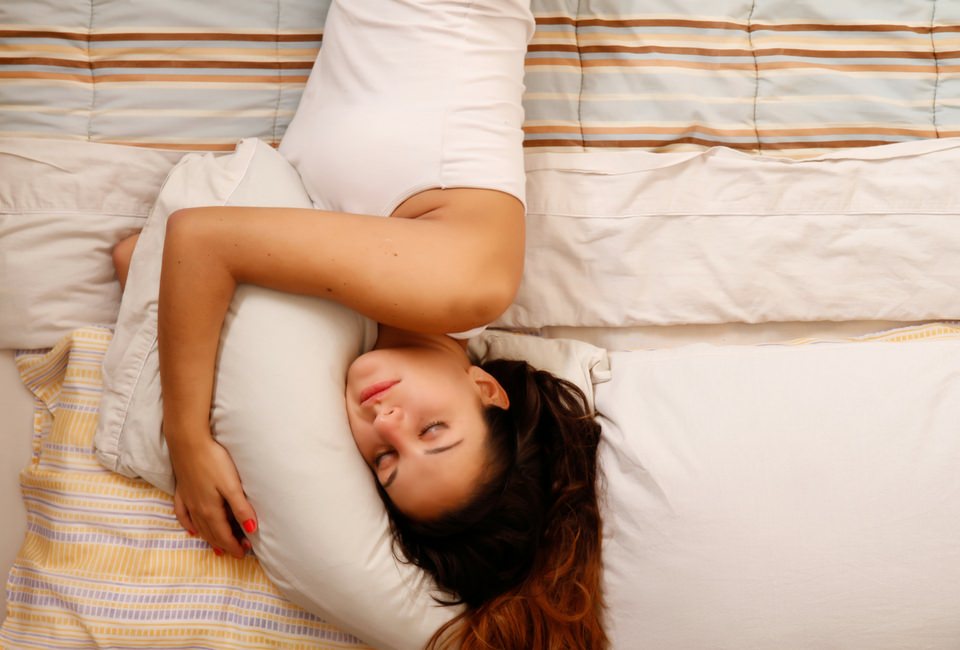 19. BREKKIE PROTEIN
Starting the day with a small amount of protein regulates cortisol levels, helping to eliminate stress hormones that can cause fluid and fat retention.
20. CHOOSE HEALTH!
Think, feel and act as the healthier version of you all year will make it easier to stick to the healthy lifestyle habits you wish for yourself.
21. EAT TOGETHER
Make meals a social activity, sitting down with family and friends for good food and company.
22. HYDRATE
Start the day with a big glass of water (add a squeeze of lemon as an optional extra).
23. SMILE
It changes the way you think and feel!
24. MOVE MORE, SIT LESS.
Even incidental exercise can have a powerful impact
25. PRACTICE MINDFUL EATING
Slow down, chew thoroughly, engage with all the senses and enjoy what you are eating
Our Experts:
CHEREE SHELDON
NUTRITIONIST AD. DIP NATUROPATHY, NUTRITIONAL MEDICINE & WESTERN HERBAL MEDICINE
Cheree is a practising nutritionist and naturopath whose focus is primarily on fertility issues, prenatal planning, pregnancy support and working with babies and children.

AMANDA DOS SANTOS
NUTRITIONIST,
BSC. FOOD SCIENCE & NUTRITION. GRAD DIP. IN HUMAN NUTRITION
Mandy is a nutritionist, food scientist and writer with over 10 years experience in the industry. A mum of three, she knows the importance of healthy, easy-to-make, delicious meals to please the fussiest eaters.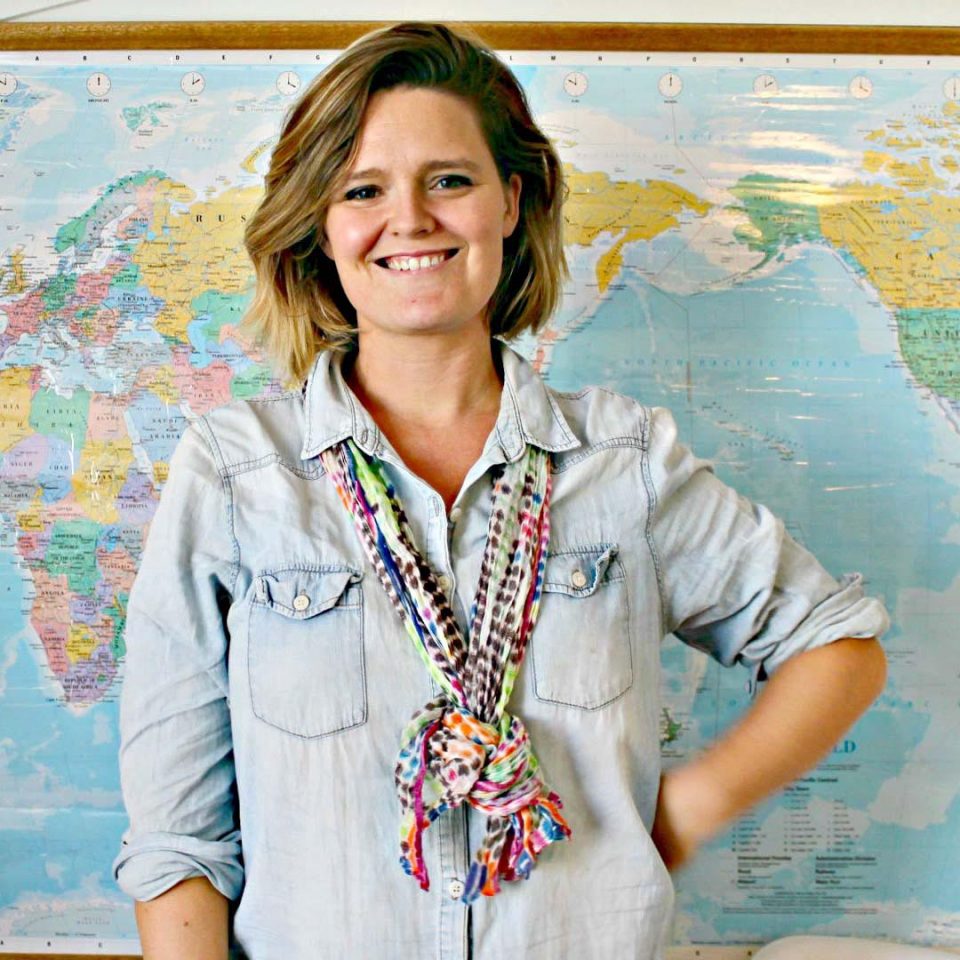 ELISHA DANINE
NUTRITIONIST, BACHELOR
OF HEALTH SCIENCE IN COMPLEMENTARY MEDICINE. AD. DIP OF NUTRITIONAL MEDICINE
Elisha is a clinical nutritionist specialising in nutrition for mental health, including gut-healing plans to help ADHD/ASD, depression, anxiety and emotional eating. She believes food's the best medicine!

MARISA NIEVES
FITNESS EXPERT
Marisa is an established personal trainer and sought-after nutrition, fitness and life coach. She is dedicated to
the field of health and fitness and passionate about helping mums achieve strong and healthy bodies.

NIKKI BOSWELL
NUTRITIONIST, MASTERS IN HUMAN NUTRITION
Nikki is a nutritionist and personal trainer experienced in community and early-years nutrition. As the mum of three children, she loves creating healthy, easily prepared meals for her family and clients, as well as easy-to-follow exercise plans.