Experts Warn Newborns Shouldn't Be In Car Seats For More Than 30 Minutes
Parents are being warned of the potentially dangerous breathing problems long car trips could pose for newborns strapped in car seats. It's prompted authorities to release new advice to parents on traveling with premature and full-term newborns.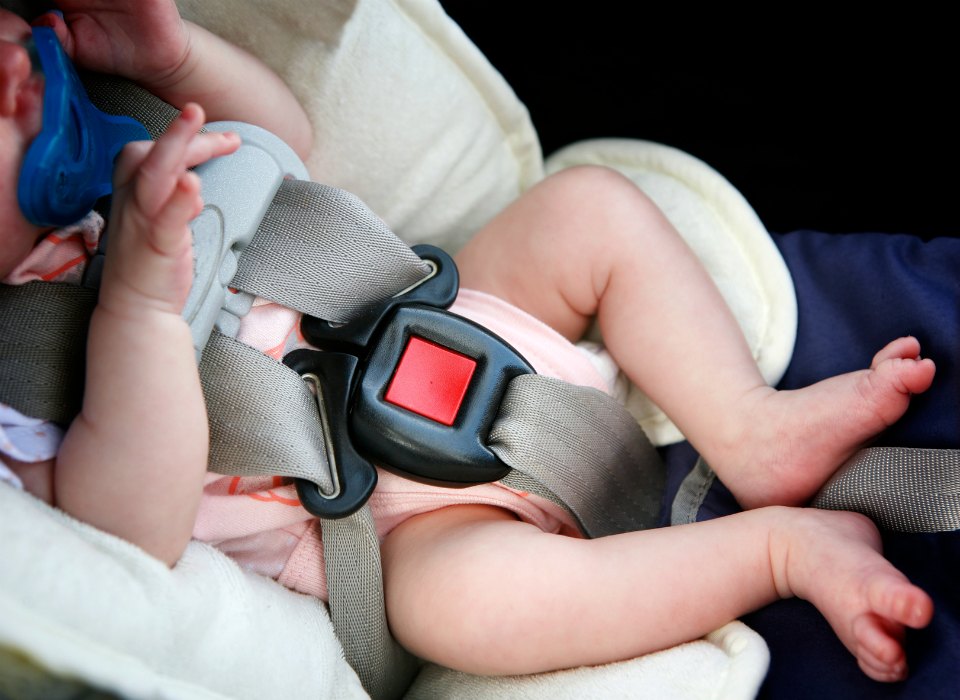 Scientists discovered the worrying health concerns, after conducting a pilot study in Britain which found babies traveling for more than 30 minutes in a rear-facing car seat had increased heart and breathing rates.
Bristol University paediatrician Dr Peter Fleming said he was concerned by his findings, telling The Mirror, "Half an hour is not an issue but beyond that we can't say. So just think carefully what length of journey."
Parent's need to be informed
The research was funded by The Lullaby Trust, prompting the charity organisation to call for car seat manufacturers to better inform parents.
"There is a tendency to focus on how best to fit a car seat and strap a baby in, but information on the potential health risks associated with driving long distances is not usually offered," said The Lullaby Trust's chief executive Francine Bates.
New advice for traveling with newborns
The Lullaby Trust says parents should use the following advice when traveling with newborns in car seats:
They should avoid traveling in cars with pre-term and very young babies for long periods of time.
Ideally, a second adult should travel in the back of the car with the baby and a mirror should be used so the driver can keep an eye on the baby at all times.
If a baby changes its position and slumps forward, then parents should immediately stop and take the baby out of the car seat.
Both the charity and Dr Fleming have stressed that babies should still be properly secured in a car seat for traveling in cars. There are also calls for further research into what is causing the babies to have breathing issues.
Professor Fleming said his research into Sudden Infant Death Syndrome (SIDS) had prompted the study, amid concerns up to ten babies a year die in car seats in the UK.
"We could not answer the question whether these deaths were caused by the car seat. (In the test) we found babies blood oxygen saturation fell, suggesting breathing problems and increased heart rates. If you find this effect, this needs to be studied properly," explained Dr Fleming.
Kidsafe warns that car seats haven't been designed for safe sleeping and that no young child should be left unsupervised if they fall asleep in a car seat.