If you're already dreading the sight of soggy sangas coming back in your child's lunch box.
These nutritious little balls of goodness are the ideal replacement and just happen to be perfect to make in a double batch for your own lunch. Bonus!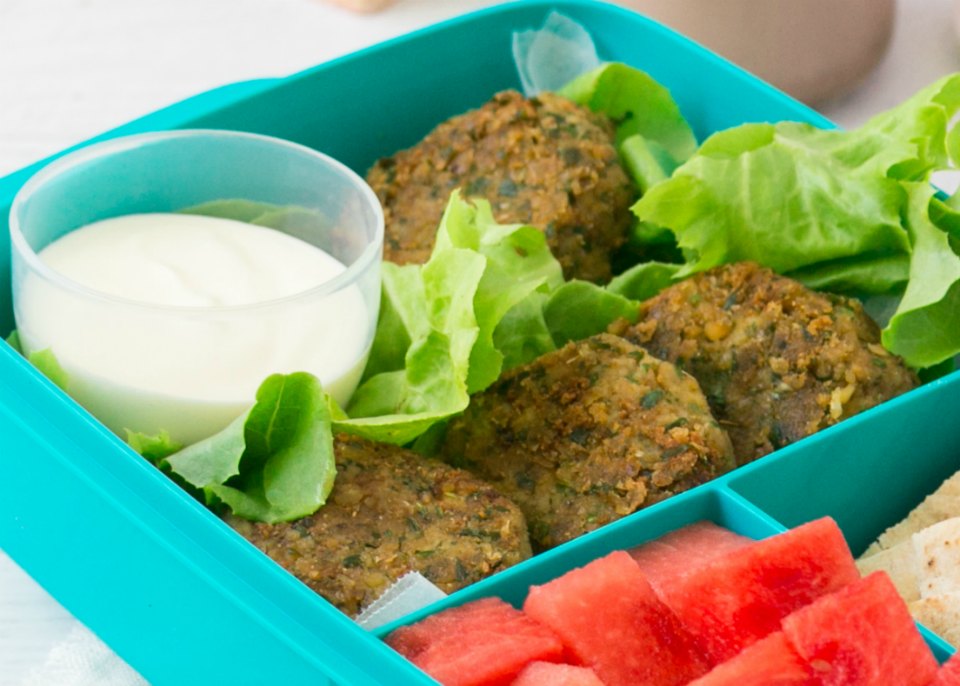 If you're a Healthy Mummy, and you use our recipes your lunches are probably amazeballs. How about the kids? Are they going to school with delicious lunches that will keep them fuelled and firing while they're learning, or is it sandwich central every day?
Up your lunchbox game with these easy peasy, tummy-pleasing falafels.
Fabulous Falafels recipe
These brilliant falafels balls recipe of deliciousness take pretty much no time to whip up – just grab yourself a Tupperware Extra Chef to get those ingredients ground together and lunch is served – you can even get the kids to help.
Healthy Mummy Nutritionist Cheree Sheldon shows you just how easy it is to put these gems together, and explains why they're great to jazz up the kids lunch box in the video below:
The great little recipe is available in our FREE Back To School With The Healthy Mummy and Tupperware eBook.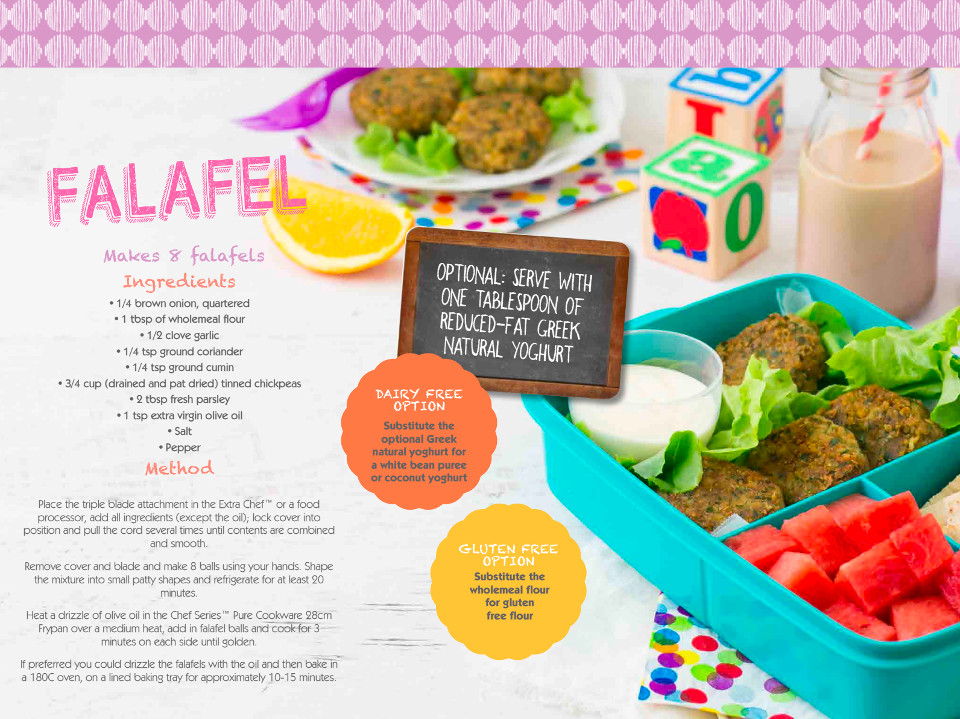 Make sure you download The Healthy Mummy and Tupperware eBook, it has six delicious and nutritious recipes to jazz up the lunchbox, heaps of handy tips about getting back into the swing of school and how to make sure your kids' lunches make it to snack time in perfect order.
Take it in Tupperware!
And the best way to do that is by investing in great quality containers for your little ones to tote their lunches. It doesn't come much better than Tupperware, it's been around since the 1940s and it'd be a rare house in Australia that doesn't have a Tupperware cupboard.
The range is fabulous – if your kids prefer their foods don't touch, there are a heap of different sized, divided lunch boxes. It means you don't need to wrap everything individually but everything stays fresh and separate.
Arm yourself with some snazzy new Tupperware and our healthy kids' recipes and the school year is off to a flying start!
And if you want to receive special offers from Tupperware in your inbox – then sign up for the Tupperware newsletter!
This is a sponsored post for Tupperware.