Week 3 Of The February 28 Day Weight Loss Challenge is HERE And It's Your HALF WAY CHECK-IN
Congratulations ladies you are now HALF WAY through the February 28 Day Weight Loss Challenge!! Today is the start of week 3 and we are READY FOR IT. 
We hope you're enjoying the challenge so far and are starting to see some results. Don't forget to record your transformations by taking lots of photos.
There is nothing more motivating than looking back at old photos and seeing how far you've come.  Share your photos in our support groups, we'd love to see them.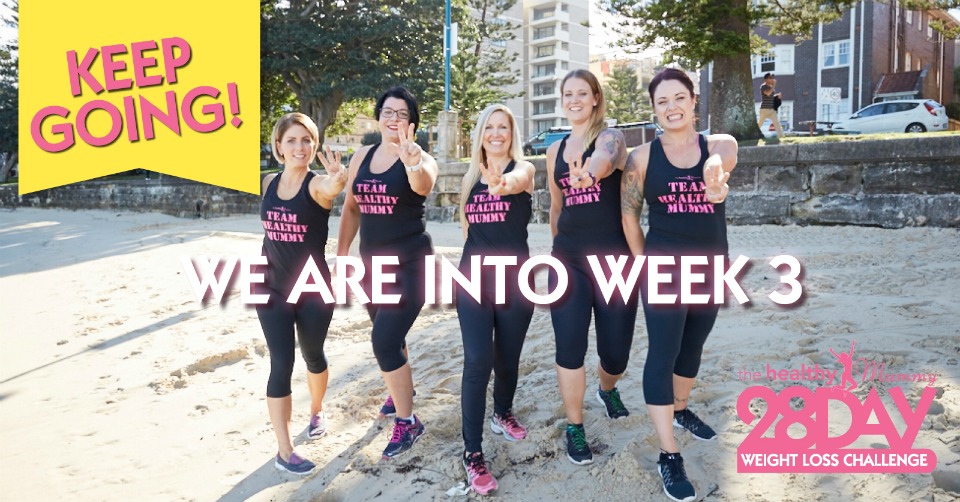 Today is a great day to check in on your exercise.  Are you doing enough? How do you feel? Do you feel fitter than you were at the start of this month's challenge?
Marissa Nieves our Healthy Mummy fitness expert, has some great tips on how you can get exercising at home without even realising it – BONUS!!
5 Ways To Burn Calories At Home
We are all constantly burning calories as we perform normal daily activities at home. From weeding in the garden to washing the car, we can burn fat and move toward our goals without having to spend loads of money on gym memberships or expensive exercise equipment.
Non-Exercise Activity Thermogenesis or NEAT is the name for all the exercise that we do on a daily basis outside of our sleep. Yep, that even includes the energy we burn when we eat!
Although these tasks may seem a little simple to count as daily exercise, household activities can turn into fat burning workouts easily with just a little creativity!
By focusing on different elements of these household activities, we can add to our total caloric expenditure for the week and help with our weight loss goals.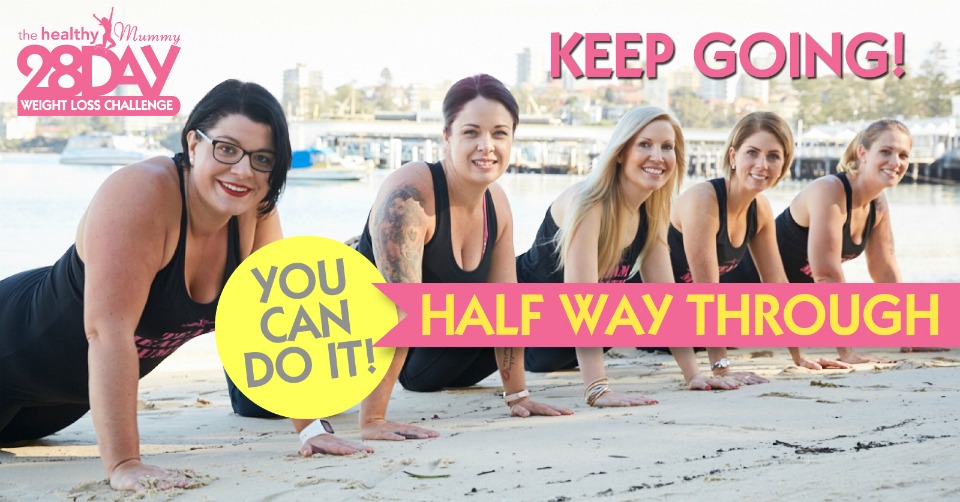 1. Vacuuming
It is possible burn up to 150 calories in just 30 minutes of vacuuming and the pushing and pulling motion can also create a great upper body and core workout.
Try taking smaller steps as you move around the house, engage your core muscles and extend those arms out even further to increase the intensity.
2. Gardening
Simply raking the leaves or mowing the lawn can burn between 225-250 calories in 30 minutes. The motions involved in both raking and lawn mowing creates the perfect resistance required for strengthening and toning the lower and upper body.
3. Washing the car
Taking half an hour to wash the car can burn around 135 calories. Squatting to wash the sides, rims and reaching to wash the windscreen and roof can also provide a great upper body and core workout. Skip the drive through car wash and you can put a few extra dollars in your pocket too!
4. Making the beds
Some household chores may seem like menial tasks but simply making the beds can burn around 130 calories in just 30 minutes. You can even up your game by changing the sheets, carrying blankets and fluffing pillows, allowing for greater movement and upper body resistance.
5. Cleaning the windows
30 minutes of cleaning windows can burn between 120-130 calories. If the windows are high and you need to shift up onto your toes and perform a calf raise to get them, this adds to lower body strength. If you have large windows that you need to clean in long wipes or large circles this can increase the heart rate and provide a great upper body workout.
Whilst practicing many different kinds of physical activity throughout the week is key to achieving great results, adding a little more vigour to your ordinary household chores could give your workout regime the boost it needs. Remember, every little bit counts!
Get creative around the home and enjoy finding new ways to turn household tasks into fun, fat burning workouts!
Mid Challenge Fitness Test
Don't forget that today is also fitness test day.  Your mid month fitness test is a great way to boost motivation as it tracks your progress and shows you just how much your hard work is paying off.  Watch this fitness test video if you need a reminder of how to do it.
Also don't forget that every Monday is weigh in day.  Head over to our Facebook support group and share your results.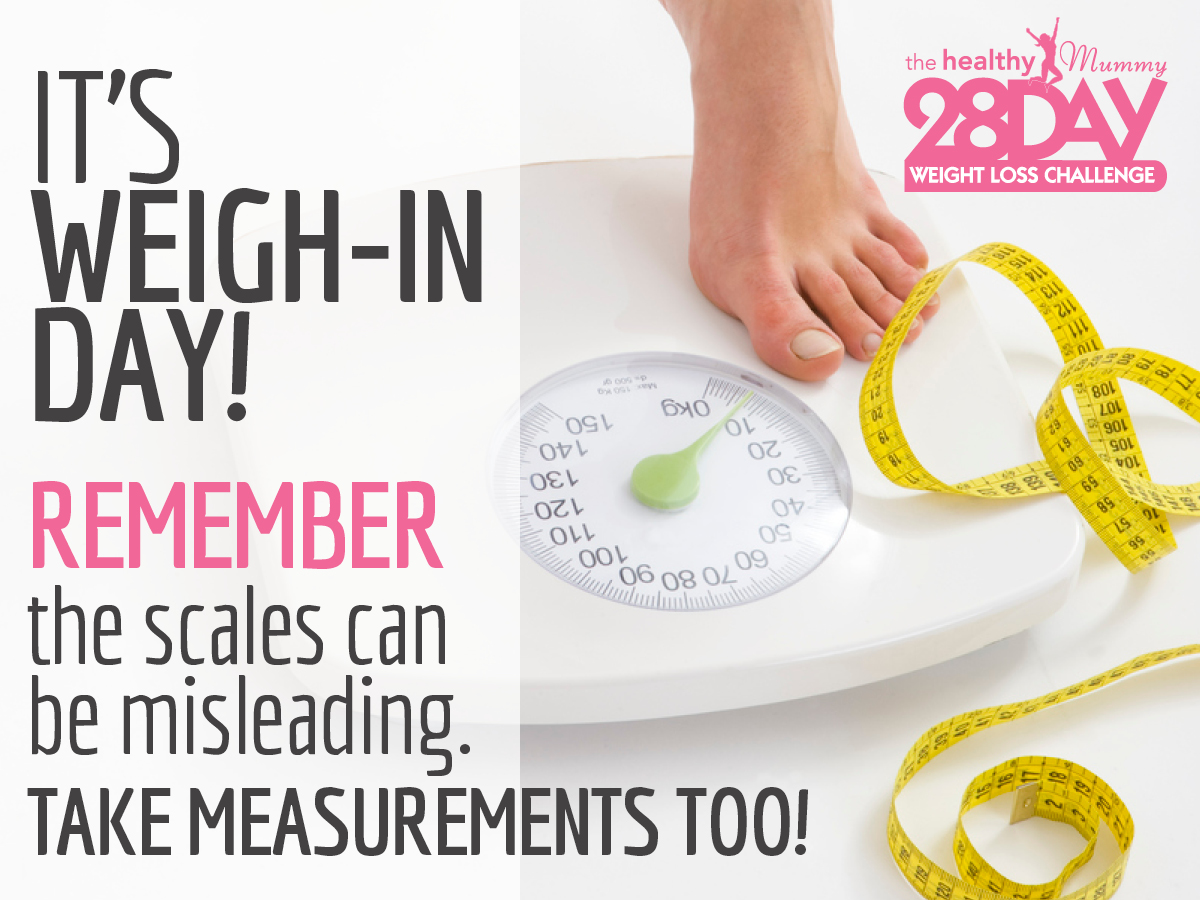 What's in this week's challenge?
The February 28 Day weight loss Challenge menu has you covered with healthy, easy to prepare meals plus simple exercise routines. In no time at all they'll get you closer to the healthy summer body you want and that confident feeling getting your swimwear on, without missing out on all the fun.
Recipes from this Challenge are SUPER easy to prepare and great for the warmer weather. Many recipes encourage you to make leftovers so you can use them the next day and save heaps of time in the kitchen. If you haven't already checked out this week's meal plan, then quickly head there NOW.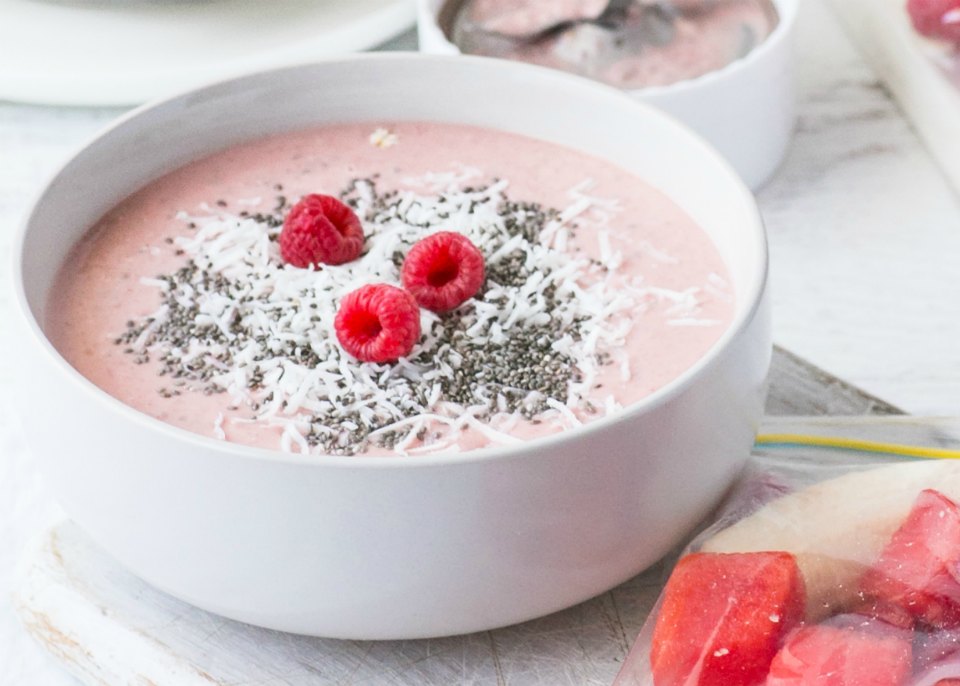 Our favourite recipes from this week's challenge are:
Watermelon breakfast bowl
Spicy sausage couscous – cook extra sausages to use in the next day's Open sausage sandwich recipe
Choc mint chia pudding
Honey soy chicken and rice – cook extra chicken to use in the next day's Honey soy chicken & salad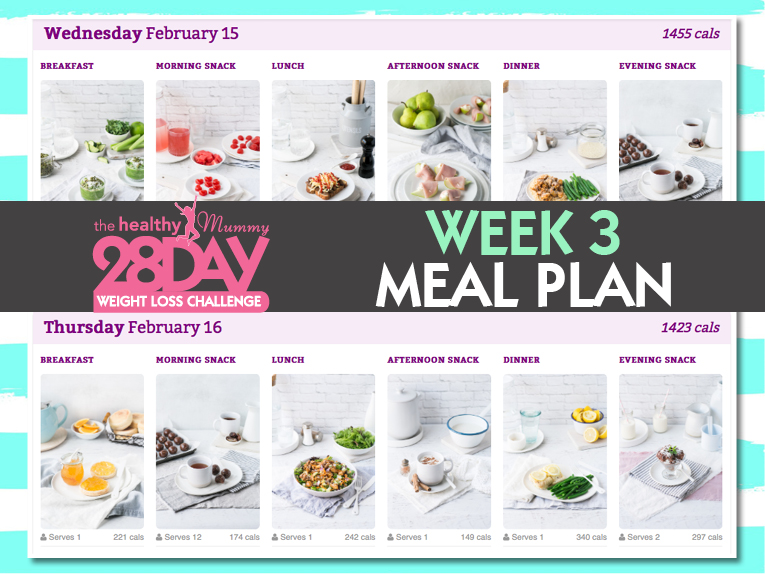 You've got this ladies!