Feeling bloated? Find out how these women ditched their flabby tums
People feel bloated for many reasons, but where are so many of us going wrong?
But it's not just down to eating too many carbs late at night. There are also psychological reasons behind it.
These three yummy mummies managed to overcome their issues about food and quickly ditched their inflated stomachs with the help of The Healthy Mummy smoothies.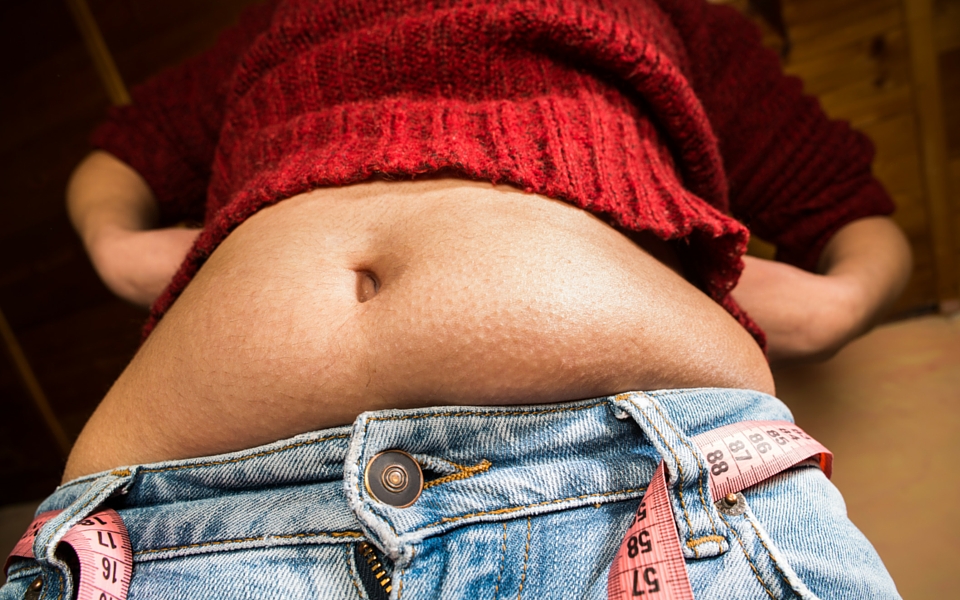 I split up with my ex
Jessica Davies found herself comfort eating because she wasn't happy in her relationship.
"At the beginning of my weightless journey I was feeling unhappy with myself both physically and mentally," she tells us.
"I had recently become a single mum of two beautiful girls by leaving a relationship. Physically, I was constantly bloated and fatigued.
"My bloating was the hardest to handle, sometimes I would wake up already bloated and sometimes it wouldn't hit until the afternoon. I would comfort eat on potatoes and pasta."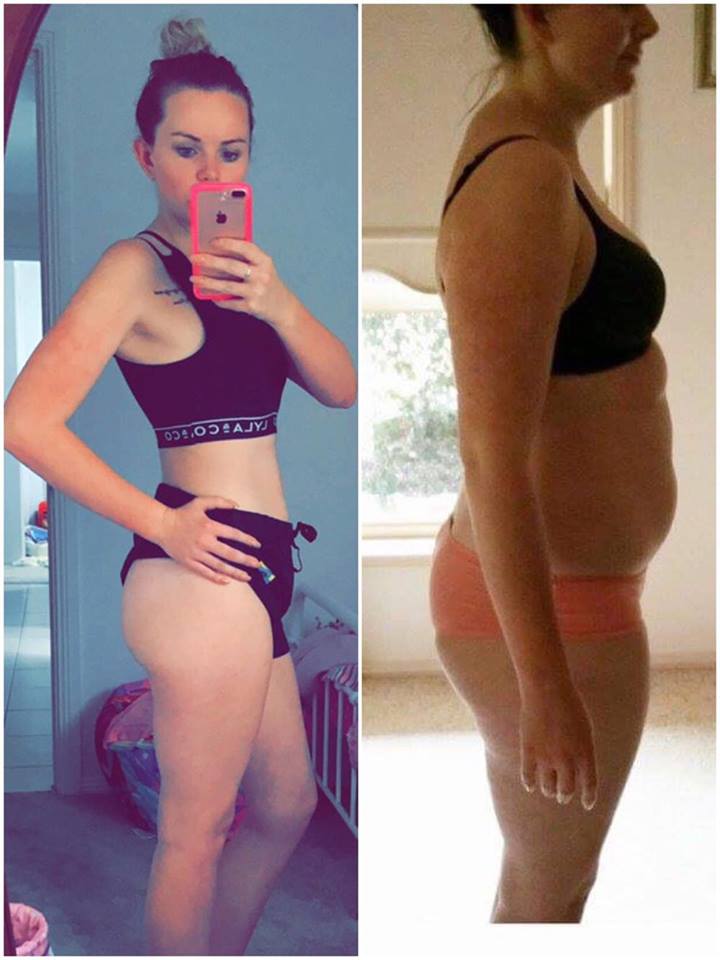 Jessica started drinking Healthy Mummy smoothies  to reduce her stomach and has a big body overhaul. 
"I started feeling so much better within myself, my confidence had increased drastically," she says.
"I have seen so much change in the last few months and I'm loving it."
I overindulged during my pregnancies
Sascha Farley reveals she overate when she was pregnant, then struggled to shift the extra weight after she gave birth.
"I never had to watch what I eat, so I totally took advantage if that during my first pregnancy," she tells The Healthy Mummy.
"I was tired and constantly thinking about food. After that I looked in the mirror and was totally shocked."
Through the help of The Healthy Mummy smoothies, Sascha has dropped 20kgs and lost another 5kgs through exercise.
"Healthy Mummy has changed my life. It pushed me to be more educated, it made me explore food on a deeper level and experiment. Im no longer afraid of food," she adds.
"I've never looked back, I've developed a life long, healthy relationship with food."
I cut out sugar
Louise May had a sweet tooth and used to regularly munch on fruit loops, lollies and biscuits – often washing it all down with three cans of coke a day!
"I felt bloated ALL of the time," says Louise, who has since swapped the fatty and sugary foods for The Healthy Mummy smoothies, protein balls and fruit and vegetables.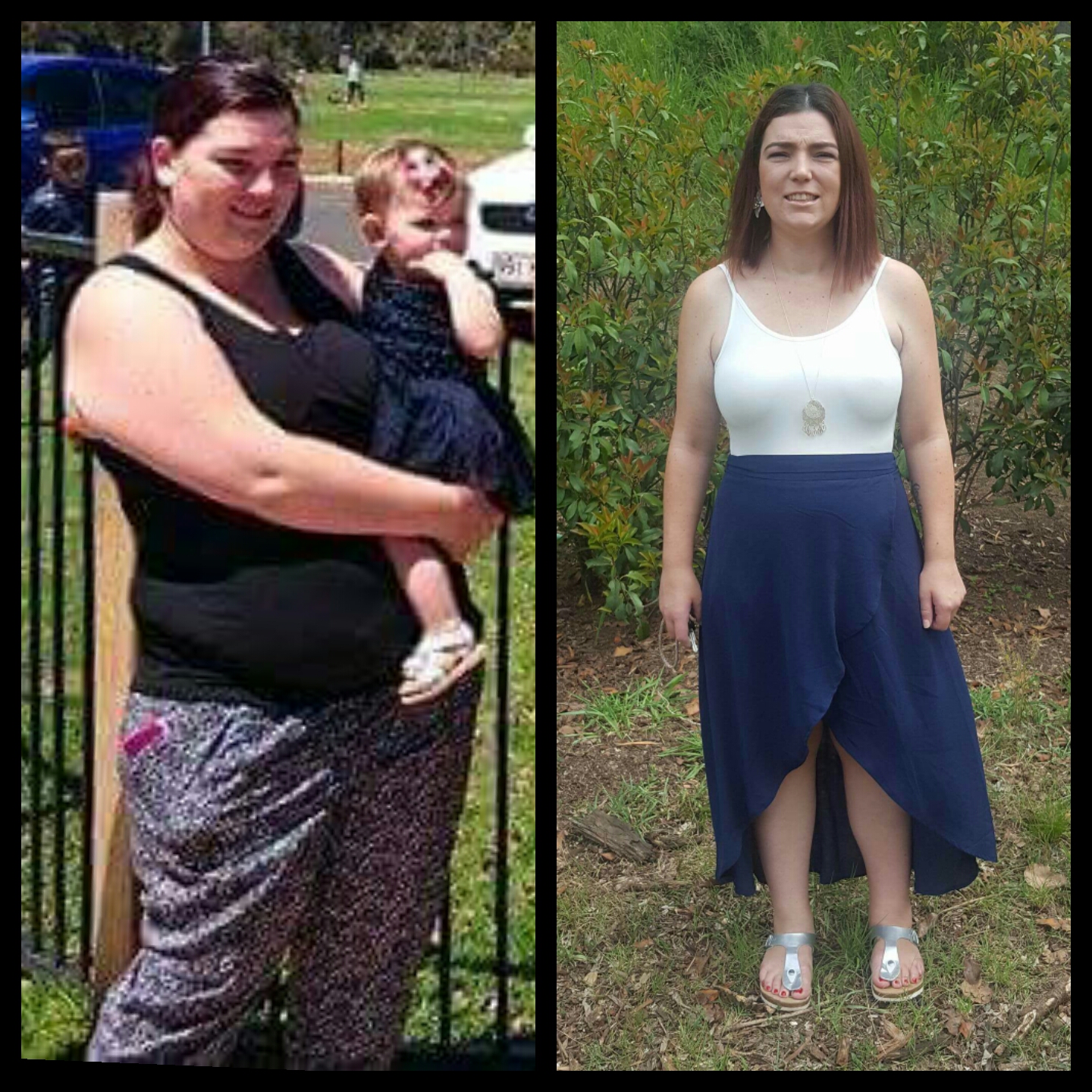 "I have been doing the challenges for the last 12 months on and off – and it's made a HUGE difference.
"I've been sticking to the meals and exercises and have been walking a lot too."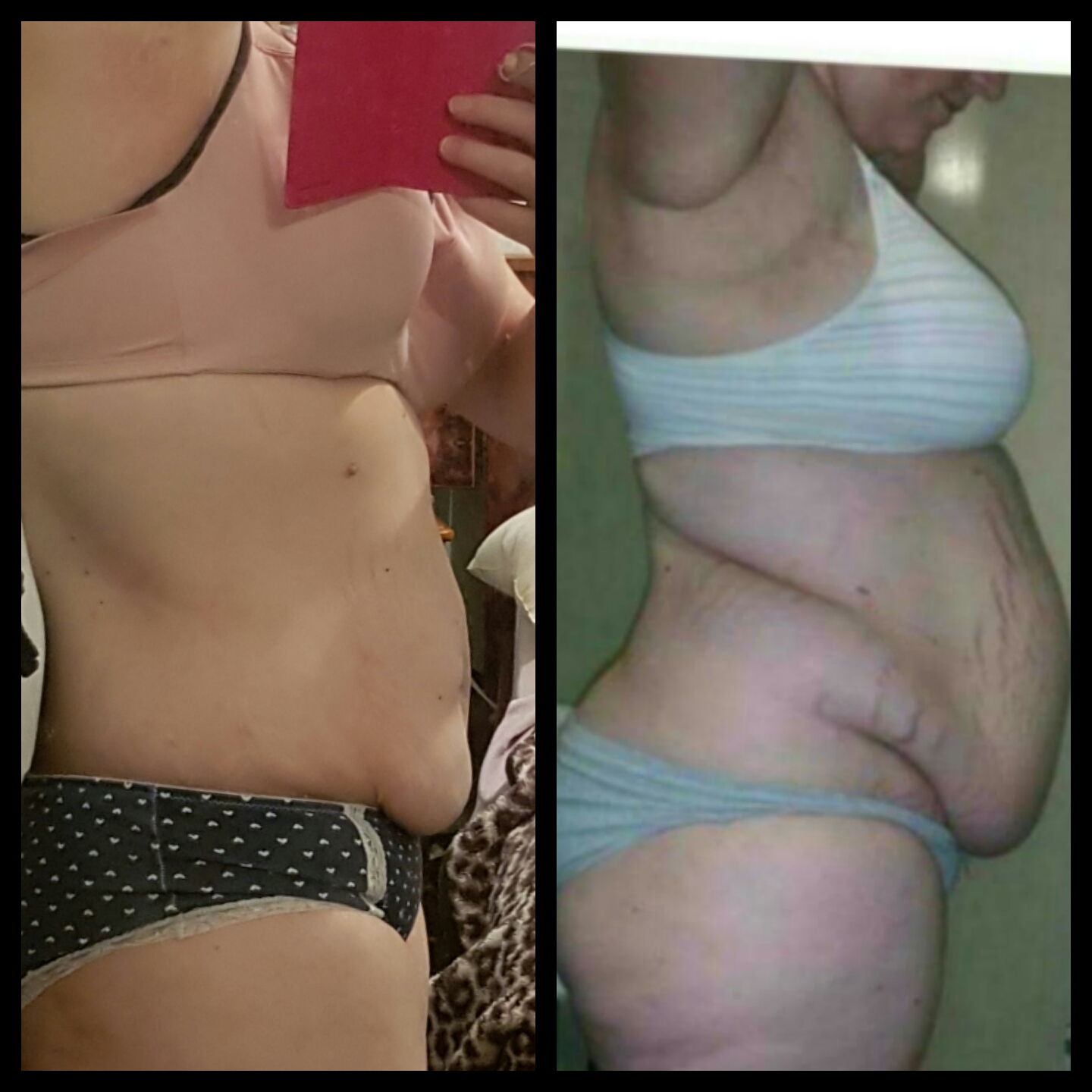 Go, ladies! You are all looking fab, keep up the good work.
Why do we feel bloated sometimes?
"There are so many reasons why people feel bloated. Consuming too much food or drink or being dehydrated can cause your gut to swell," nutritionist Tracie Connor tells The Healthy Mummy.
"But sometimes it can also be psychological why we eat or overeat. While many of us are aware of common food triggers such as wheat, dairy and refined sugar, there are molecules in foods such as garlic, beans, mushrooms and apples for example that can cause the symptoms in some people."
For more information on what causes bloating, click here.
Our smoothies are fabulous for anti-bloating, digestion as well as bulking the stool & aiding bowel eliminations.
We are proud to say that our smoothies are free from any fillers and weight loss accelerators.
Many many weight loss shakes contain fillers and weight loss accelerants to trick your body into short term – and unhealthy weight loss. These artificial fillers make your tummy feel temporarily full are not natural and the long term effects are not known. They can also lead to a lot of the side effects associated with 'shakes'.
If you would like to learn more about what's in our smoothies, click here.
To check out our smoothie comparison table, click here.
AND to purchase your delicious and totally tummy-friendly smoothies (we have 5 amazing favours to select from), click here.