Fighting A Cold With Food When Pregnant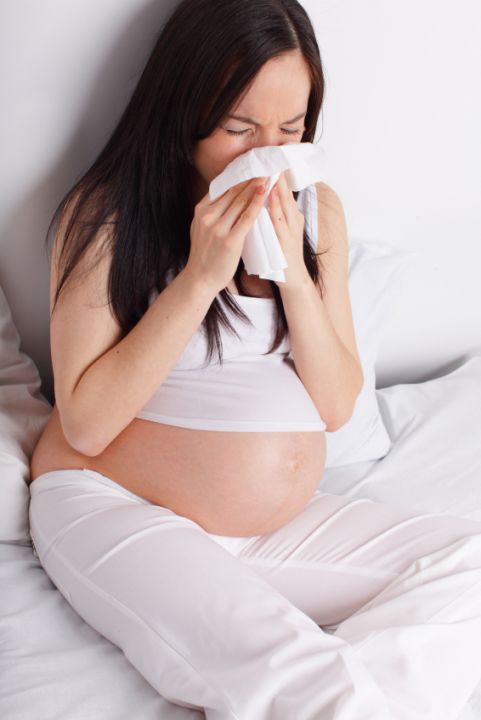 One of the nutritionists from The Healthy Mummy Pregnancy Team, Cheree Sheldon, shares some information about ways to fight the symptoms of a cold with food whilst you're pregnant and often can't take some of the usual medications:
When you are pregnant and catch a cold it can be a little problematic for some, as your normal go-to medications are now off limits.
Most over the counter cold and flu remedies are not recommended during pregnancy. This is where food as medicine shines.
Think of all those homemade Grandma recipes for chicken soup, broths and ingredients like ginger, garlic, lemon and honey. These are amazing as they all have unique properties that help fight off colds. They help to reduce the length of colds, to boost your bodies natural immunity, to fight bacteria, and to soothe and help ease symptoms.
Chicken Broth
Sipping homemade chicken broth encourages the body to heal. Turn the broth into a super immune boosting soup by adding ginger, turmeric, goji berries, shiitake mushrooms, chicken, and garlic. It helps fight off infection but also soothes the soul, as how nice is it to have a steaming bowl of soup when you are sick!
Honey
Manuka honey is such an amazing product for sore throats. To achieve the antimicrobial activity you want, you need to pick a honey with a active number higher than ten. The higher the number, the more medicinal the honey is. Thyme is a herb that is just amazing for sore throats, and so is slippery elm.
Tea
Make a fresh tea by brewing grated ginger, some freshly squeezed lemon and stir in manuka honey at the end.
Another tea that is amazing for colds is elder flower. It is really good for coughs and sniffles and it tastes flowery and sweet too.
Healthy Cold Tonic
Make your own cold tonic by brewing in 1L of boiling water –  1 knob grated ginger, 3 cloves garlic, 1/2 bunch thyme, 1 tsp cayenne pepper, 2 lemons chopped up, and 1 Tbsp goji berries. Brew it until the water gets cold, then strain out everything and stir in honey to make it taste sweeter (manuka of course!). Sip on this throughout the day as much as you can.
A quick and easy remedy is to mix the juice of lemon with 1 Tbsp honey and 1 Tbsp slippery elm. It will coat your throat and make it feel so much smoother.
So if you are feeling like a cold is coming on, channel your inner Nanna and make some old fashioned and very effective medicinal food remedies.
Cheree Sheldon, Nutritionist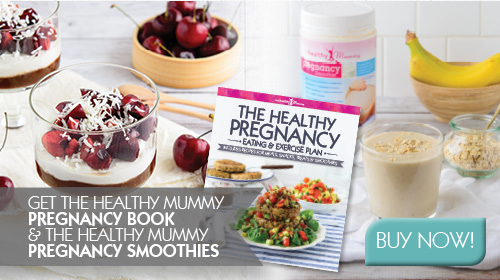 Disclaimer: Always speak to your doctor before changing your diet,taking any supplements or undertaking any exercise program in pregnancy. The information on this site is for reference only and is not medical advice and should not be treated as such, and is not intended in any way as a substitute for professional medical advice..
Our plans promote a health weight gain in pregnancy to benefit the mother & baby and you can read more on this here 
The owners of The Healthy Mummy do not make any representations or warranties, express or implied and shall have no liability or responsibility to any person or entity with respect to any loss or damage caused or alleged to be caused directly or indirectly by the information contained herein and nothing in this disclaimer will limit or exclude any liability for death or personal injury resulting from negligence, limit or exclude any liability for fraud or fraudulent misrepresentation, limit any liabilities in any way that is not permitted under applicable law or exclude any liabilities that may not be excluded under applicable law.