We're ecstatic that Fiona Falkiner has not only signed up to our 28 Day Weight Loss Challenge but she's also now The Healthy Mummy's Global Ambassador!
In fact, we couldn't think of anyone better to represent the brand. The body positive influencer has just given birth to her gorgeous little boy, Hunter, at the end of March and wants to lose the baby weight and feel back to herself ahead of her October wedding.
Thankfully, Healthy Mummy founder Rhian Allen was able to take the stunning star some delicious meals from the 28 Day Weight Loss Challenge to try – and of course, Fiona was delighted!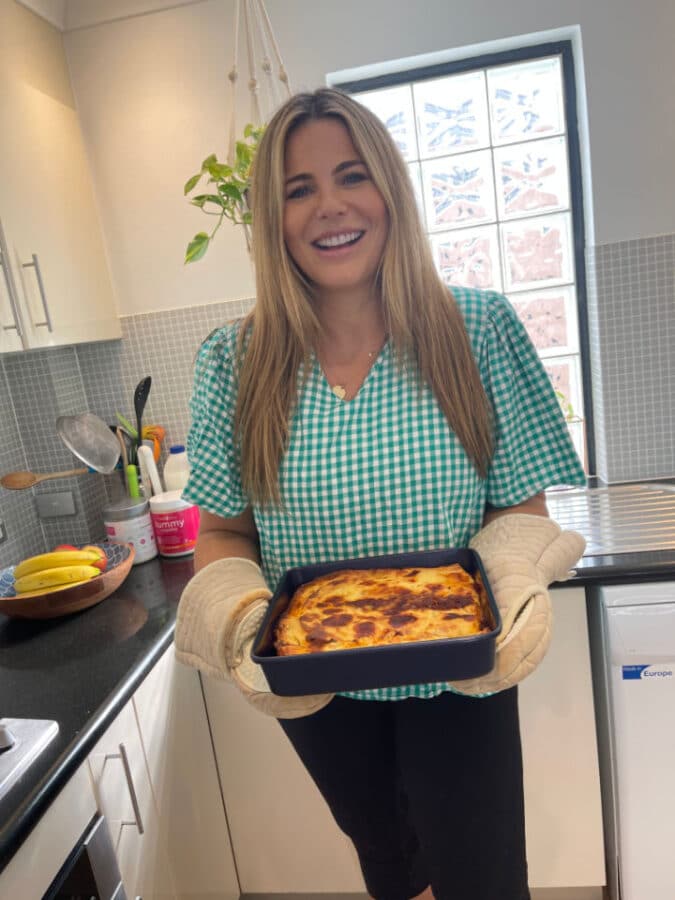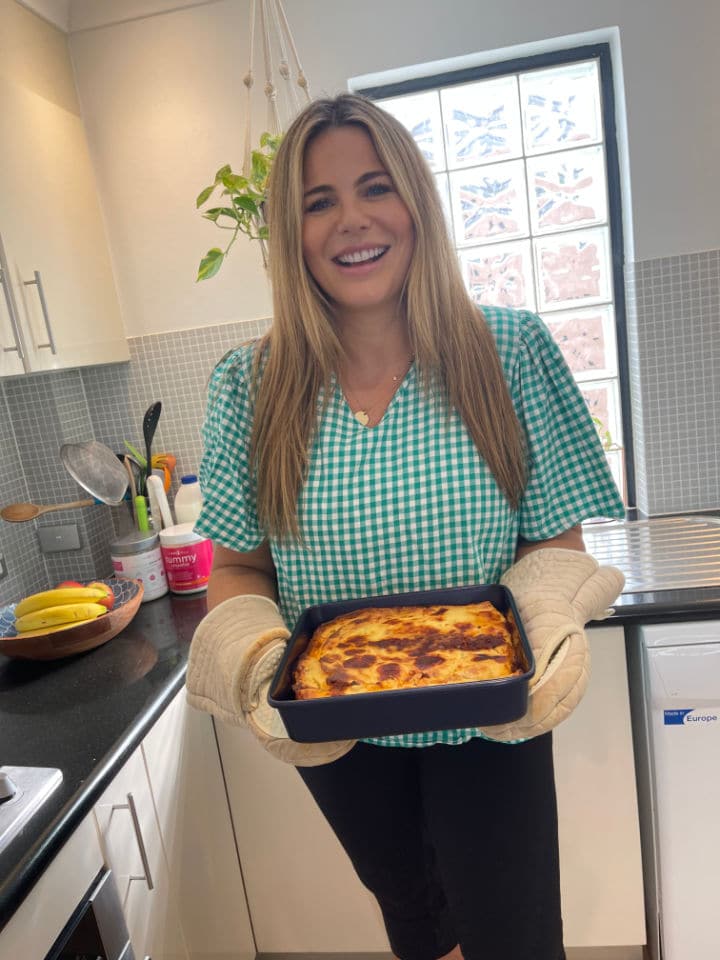 Fiona Falkiner is a HUGE fan of the Challenge meals
Fiona is no stranger to the delicious meals from the 28 Day Weight Loss Challenge. While she was heavily pregnant, Rhian did a massive cook-up, meal prepping 57 main meals for $135 for Fiona's freezer, in preparation for Hunter's arrival!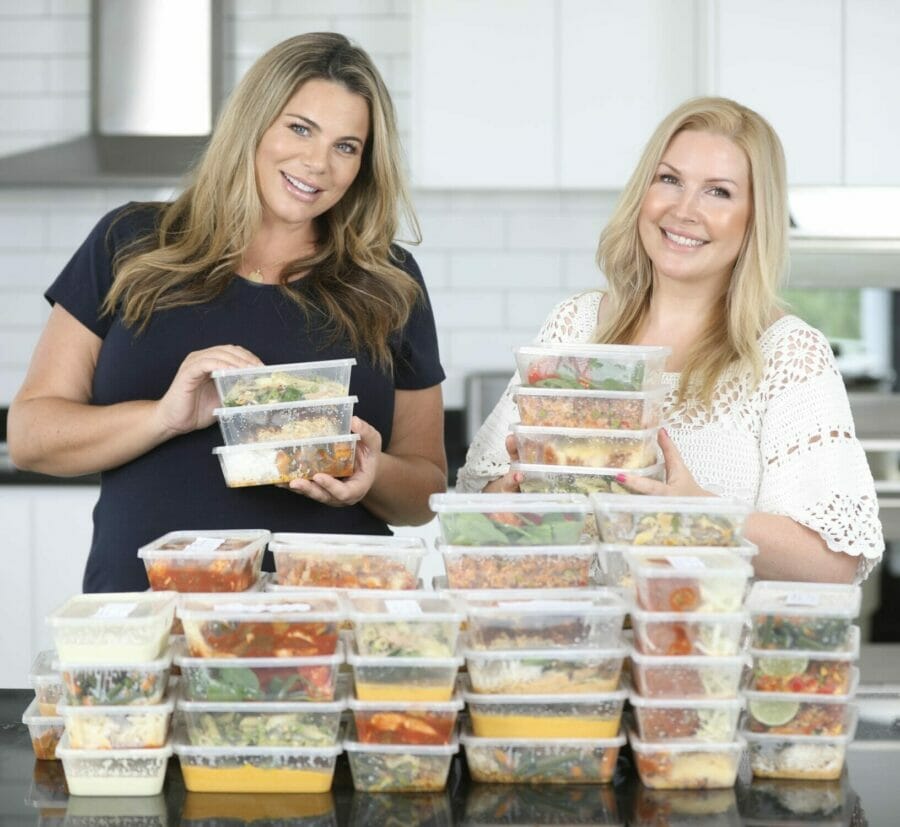 "The food is amazing," says Fiona. "It's so delicious and so simple to make. Best of all, it's all healthy!"
So following up after she'd given birth, Rhian took over some meals for Fiona to have – and also to save her from having to get into the kitchen while she has a newborn to tend to.

What Rhian made for Fiona:
Beef and Zucchini Lasagne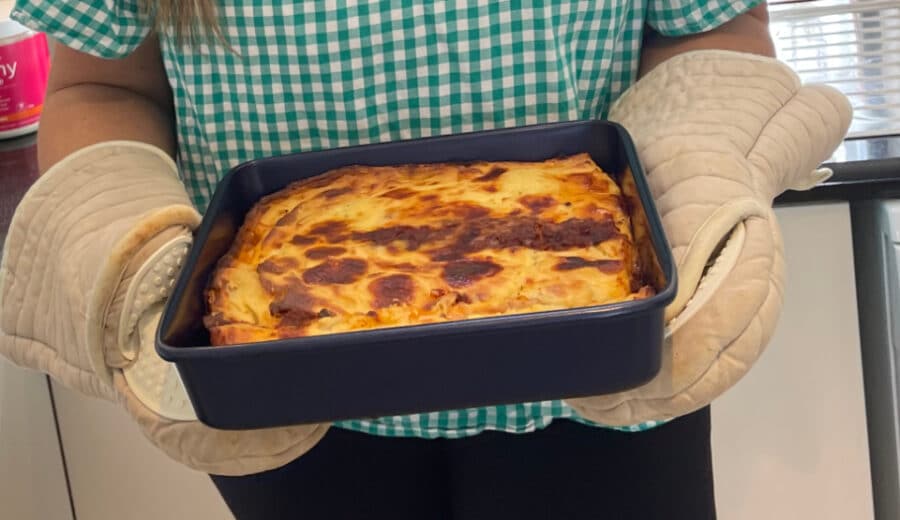 Lasagne is often a family favourite and this recipe offers a pasta free option. This recipe is only 350 calories per serve.
You can find this recipe on the Healthy Mummy app.
Chicken Curry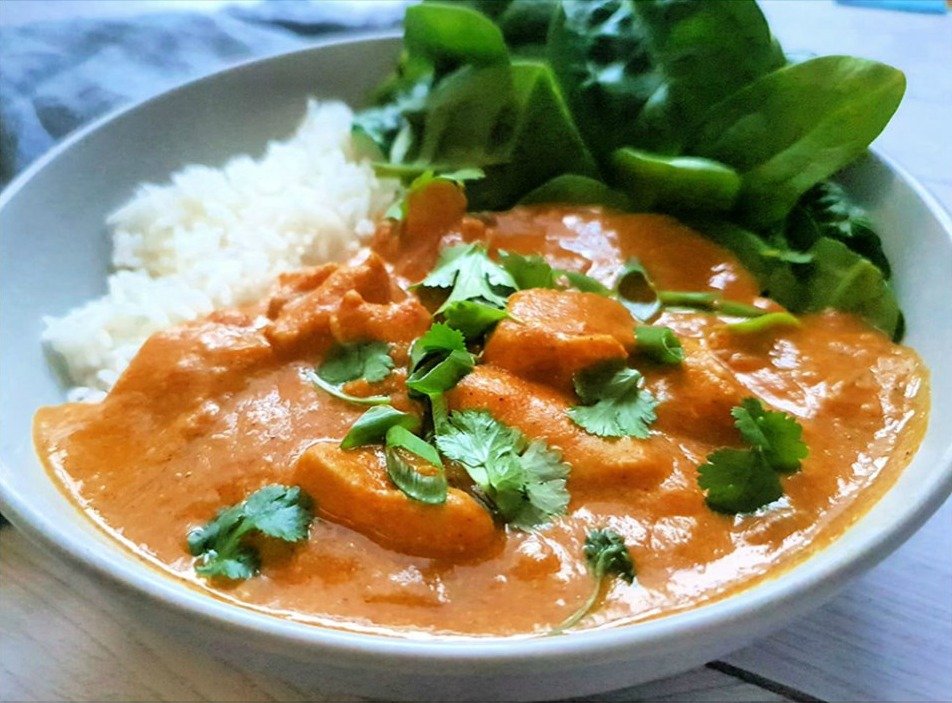 This is an easy to prepare curry that you can increase in quantity to serve the whole family. And it's only 442 calories per serve.
You can find this recipe on the Healthy Mummy app.
Flourless Chocolate cake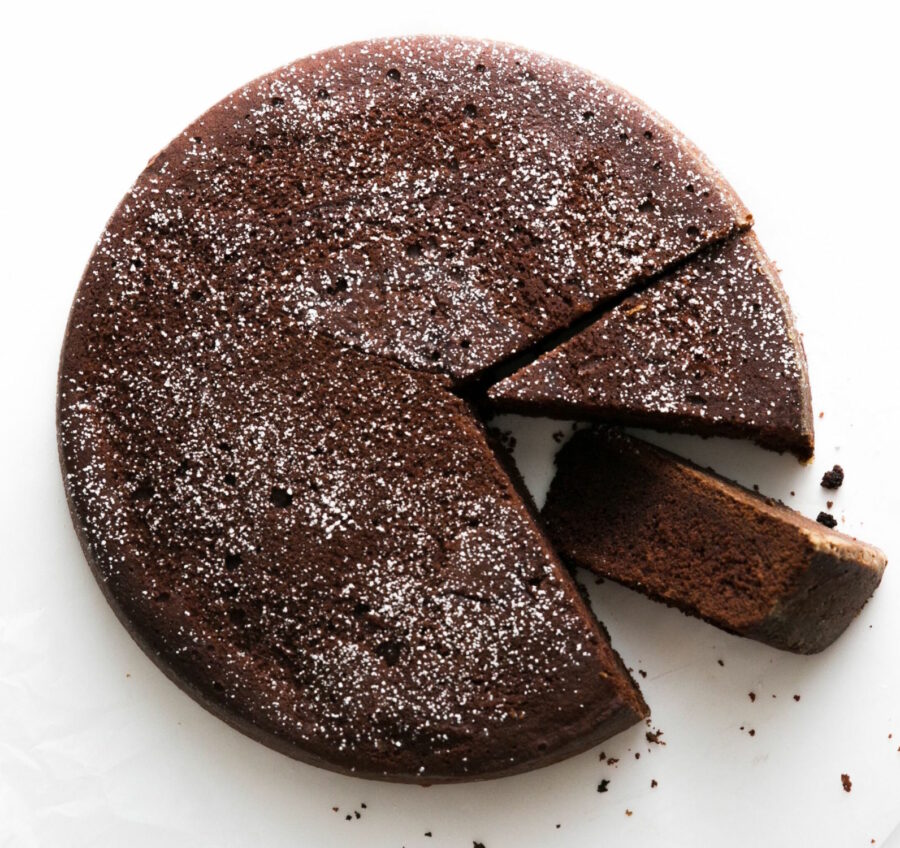 This show stopping flourless chocolate cake recipe is not only gluten free and sugar free but it also contains healthy chickpeas.
Best of all, it's 200 calories per serve.
Trying new meals on the Challenge
When it comes to trying new recipes from the Challenge app, Fiona says she and Hayley have already picked out some they'd like to make for themselves.
"We're going to prep and we've already gone through the app and decided on making the Teriyaki Chicken and Tofu," she says.
"I'm so happy Hayley is keen to try it. I might actually get her to also sign up. It's so much easier when you have that support from a loved one and we can do it together."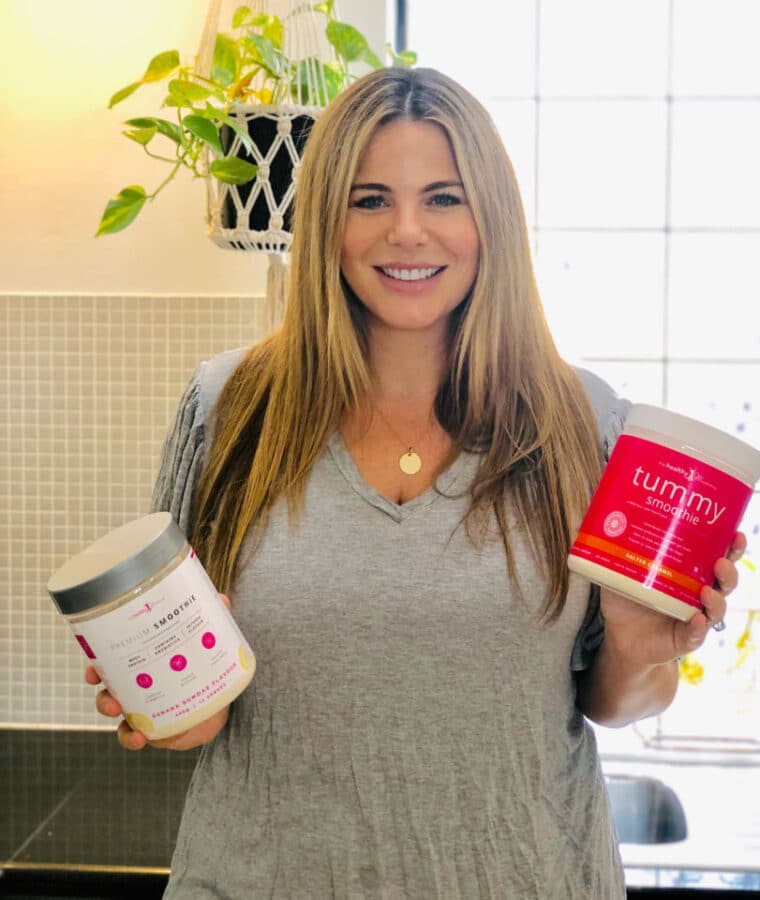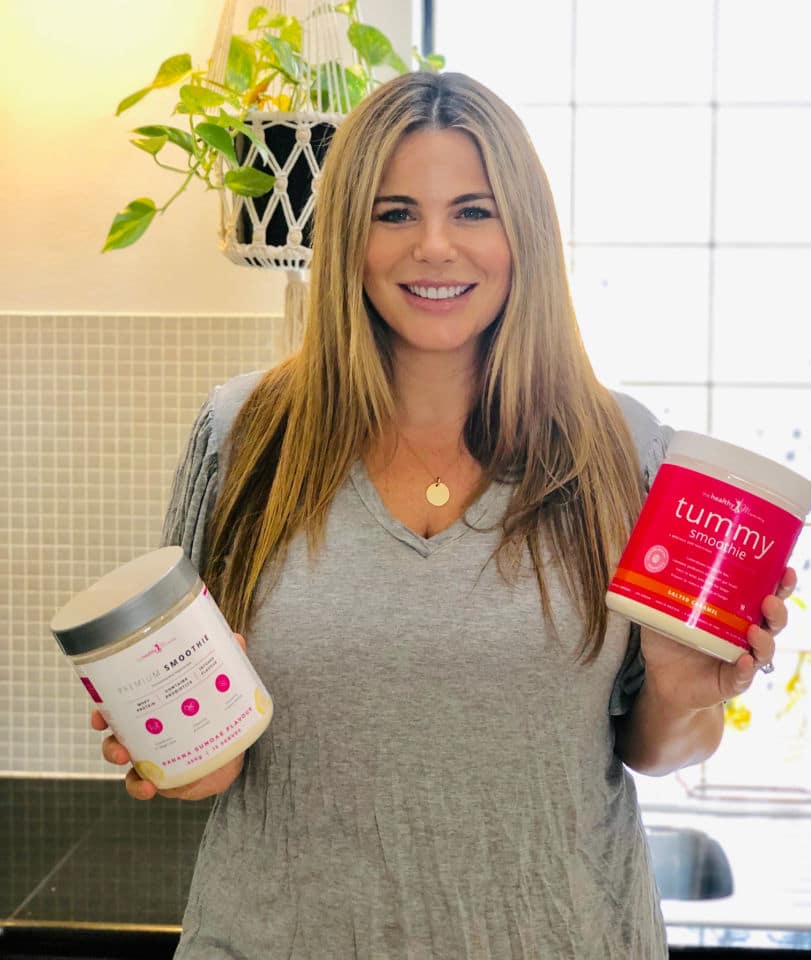 Fiona loves The Healthy Mummy Smoothies
And that's not all Fiona loves about The Healthy Mummy! "I am obsessed," she says about them.
"I've always been a big fan of smoothies and I add spinach or frozen banana to them," she says. "I love The Healthy Mummy smoothies because they are so quick and easy. They're packed full of nutrients and I just love the flavours!"
Fiona's Health Goals
While Fiona is loving being a new mum, she is keen to focus on getting fit and strong with the help of the 28 Day Weight Loss Challenge.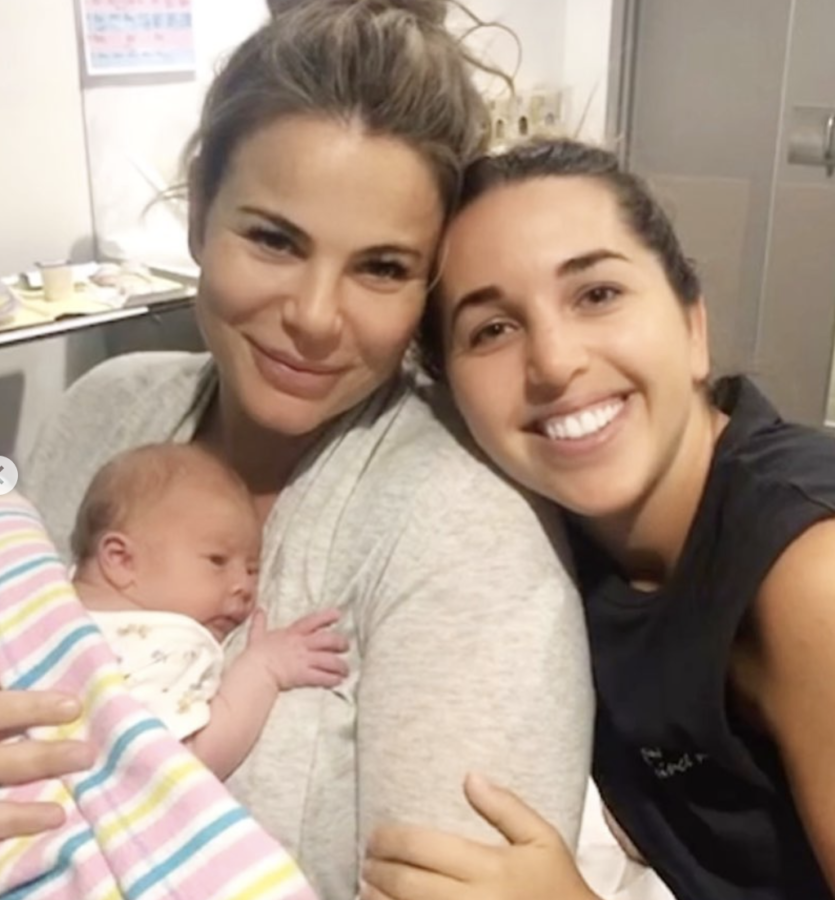 The Healthy Mummy Founder Rhian Allen said: "I am so excited that Fiona has decided to join The Healthy Mummy community for her post baby health and fitness journey."
She added, "I love that Fiona is focusing on her health, fitness and strength post baby as opposed to trying to reach a number on the scales. I look forward to watching her journey unfold."
We can't wait to follow Fiona's health journey!
We're all about body confidence at The Healthy Mummy!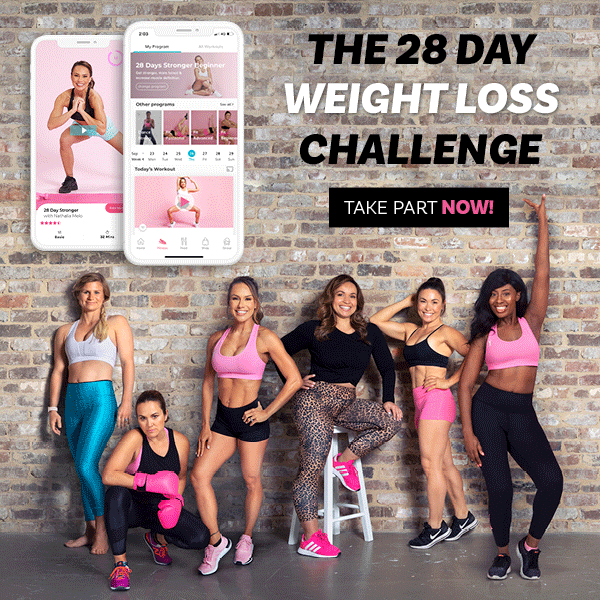 Keen to become your best self? That's where the Healthy Mummy's 28 Day Weight Loss Challenge can help.
What do you get? You get access to:
28 days of at home exercise routines (no gym needed) – with video instruction
Customisable and breastfeeding friendly meal plans
Time-efficient exercises for busy mums – under 30 mins
Challenge combines Pilates exercises with interval and circuit training (HIIT)
Suitable for basic to advanced fitness levels.
Home to thousands of EASY-TO-MAKE recipes.
Find out more about joining the 28 Day Weight Loss Challenge.