It's AMAZING!' Fiona Falkiner and partner Hayley Review The Healthy Mummy's New ACTIVEWEAR
Fiona Falkiner has shown off her amazing 12 kilo weight loss by showcasing the Healthy Mummy's new Activewear range. 
Healthy Mummy Ambassador and former Biggest Loser Host Fiona Falkiner has shown off her amazing 12 kilo weight loss by showcasing the Healthy Mummy's new Activewear range.  With her pregnant partner Hayley next to her, Fiona couldn't wait to share why they both have fallen in love with the new range.
'It's AMAZING, it's super comfortable… size inclusive and just beautiful pieces… we love them'! she says.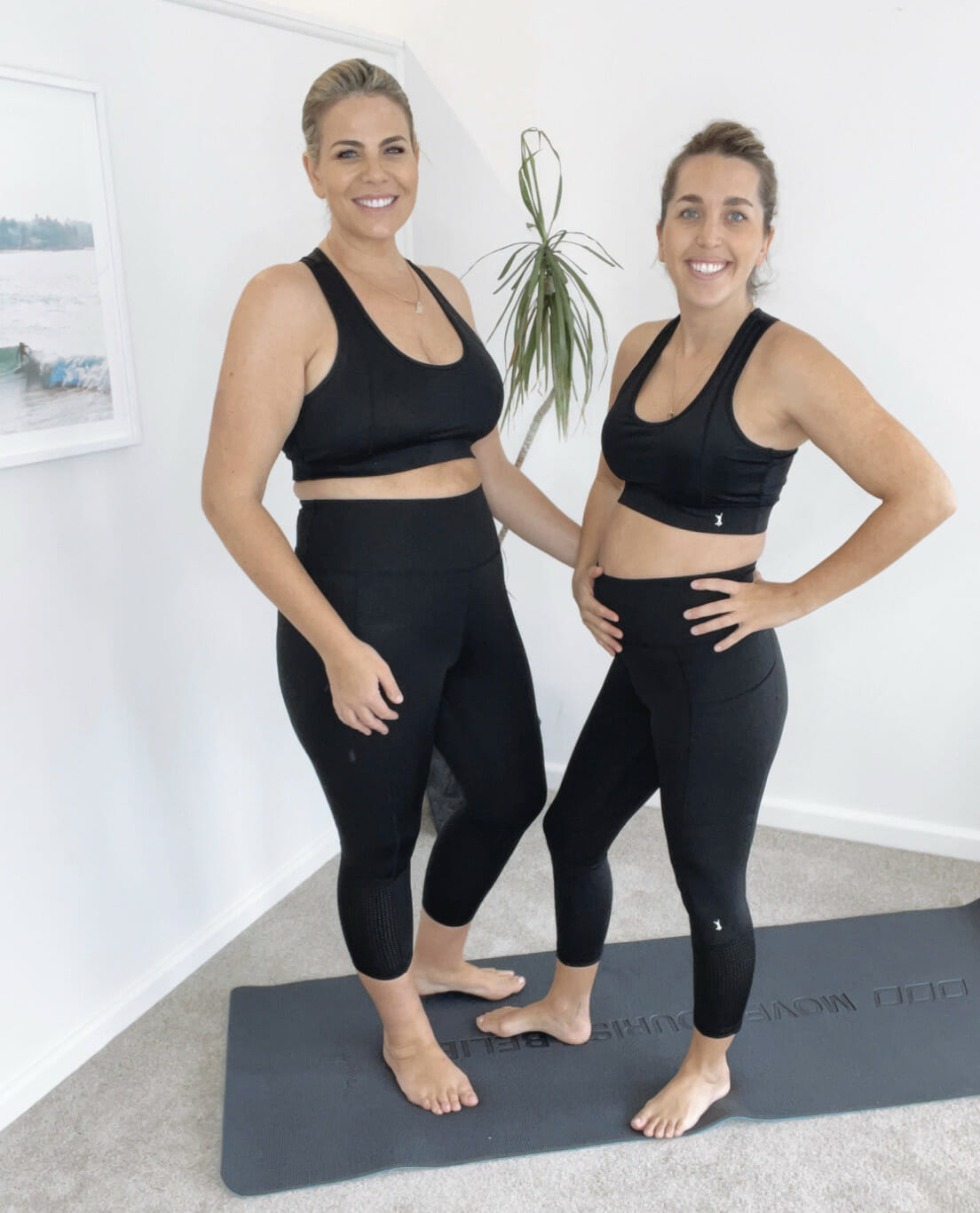 No More Double Bra with the Healthy Mummy Crop!
Whats more, Fiona is so happy that with this range she no longer needs to double bra!
"It's really supportive and doesn't dig in," she said about the Healthy Mummy crop top.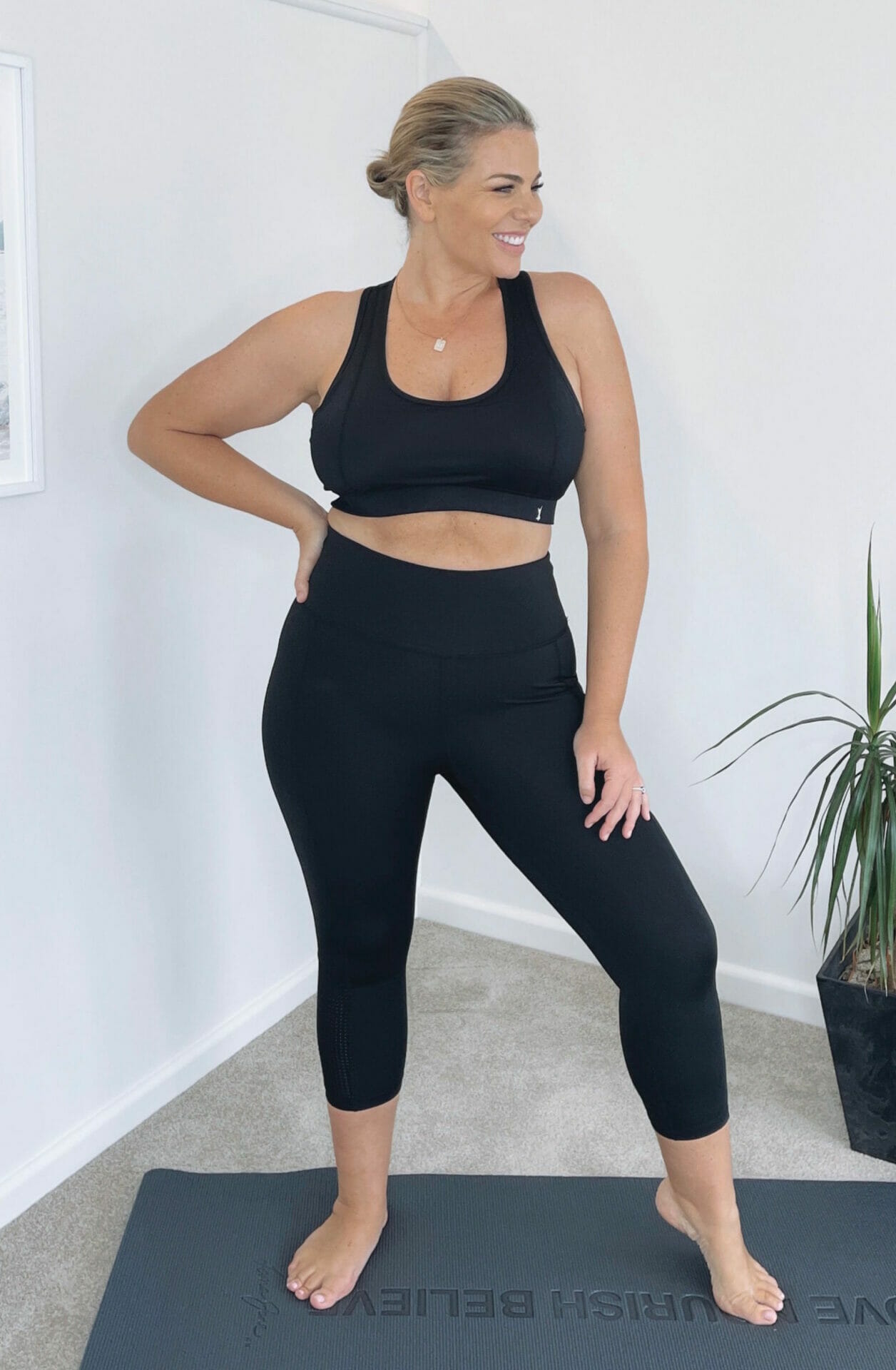 Fiona revealed that getting the right support in a sports bra has always been a challenge, forcing her to have to 'double bra' most of her life when working out.
"You need to strap them down and a lot of the time I need to wear a hardcore underwire bra and put a crop top over the top, but I find these crops are really supportive and I haven't been needing to double bra which is great."
Size Inclusive
The Healthy Mummy Activewear range features a S3 Fabric technology which makes it feel comfortable and breathable, with designs that flatter all shapes and sizes. In fact, the entire range comes in sizes 8 – 24 which Fiona thinks is so important.
"Everyone is deserving to be able to access clothing that fits them and makes them feel good and the fact it's online at The Iconic is amazing — and it just shows brands are becoming more size inclusive,"
"Women of all shapes and sizes want to train and want to move their bodies.
"So to have access to clothing that supports them and makes them feel good is really important."
The Healthy Mummy Signature Jacket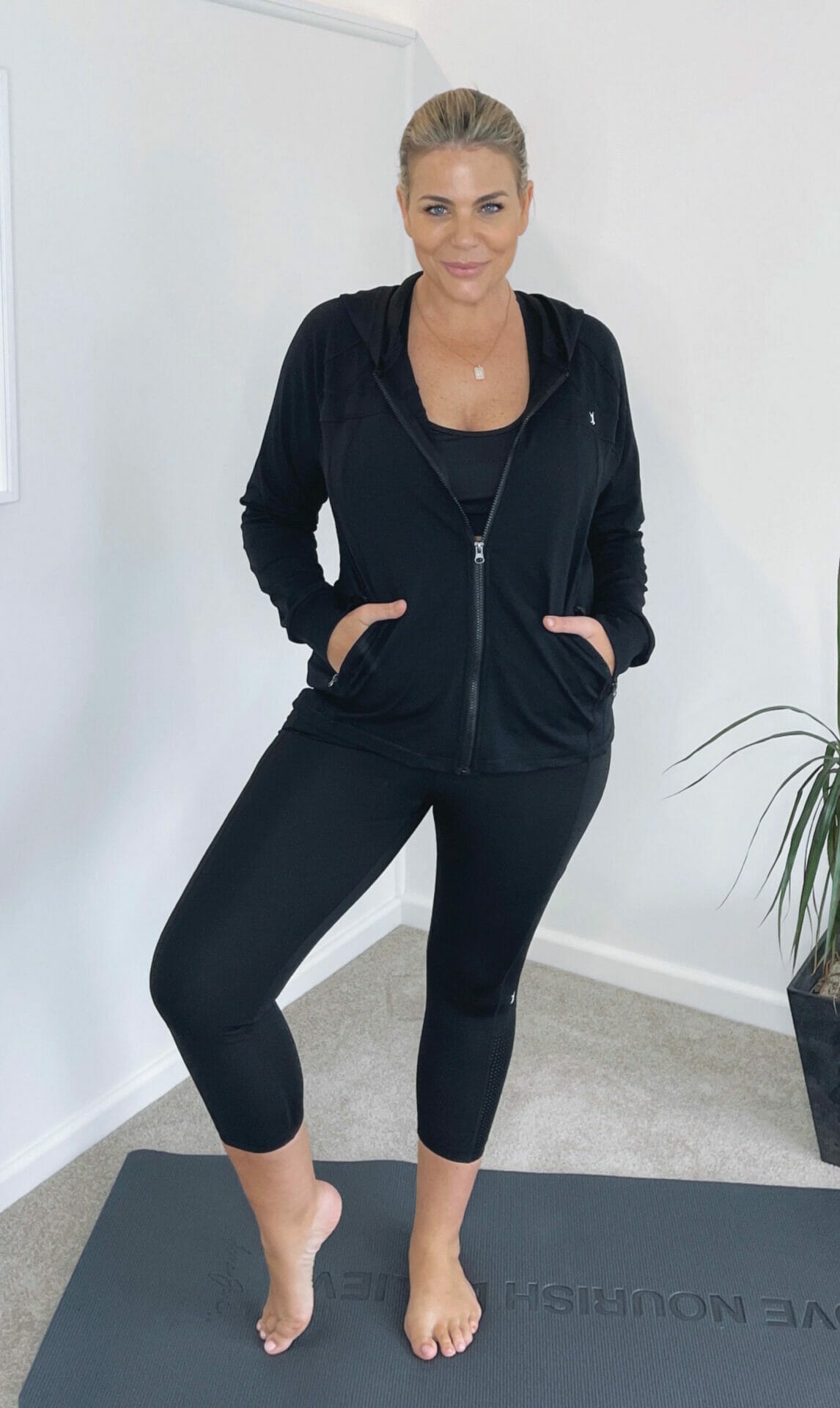 Fiona said, 'It's a beautiful jacket, it's a good a hood at the back, pockets at the front and the little sleeves you can put your thumbs through'
The Singlet
Fiona says, 'The singlet has got the mesh wicking which is great when you get your sweat on. It's a great length and it's just really  nice and loose and comfortable to wear when training.' 
The Signature Leggings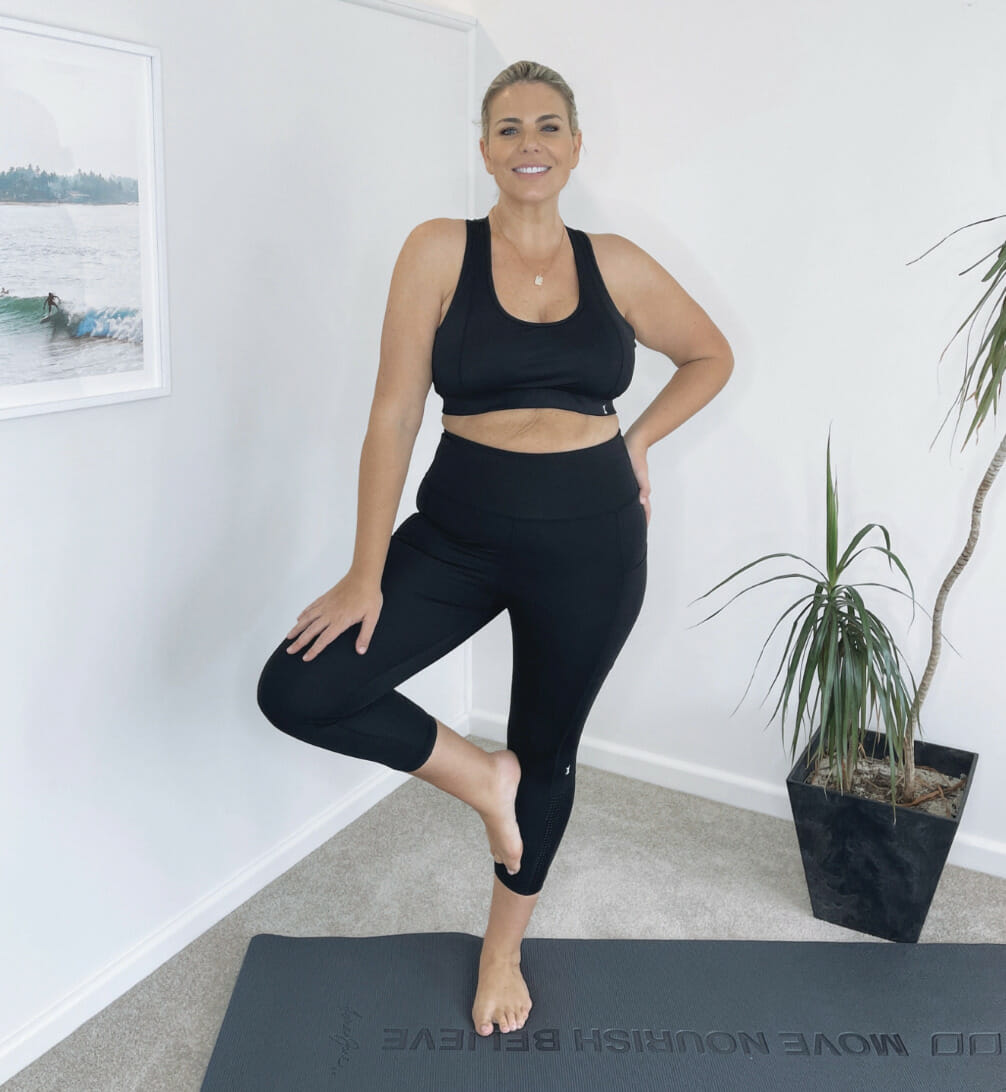 Fiona says, 'The leggings have a beautiful thick waist band at the top that holds all your bits in which is really handy, AND they don't roll down which is amazing. They are really great to train in.'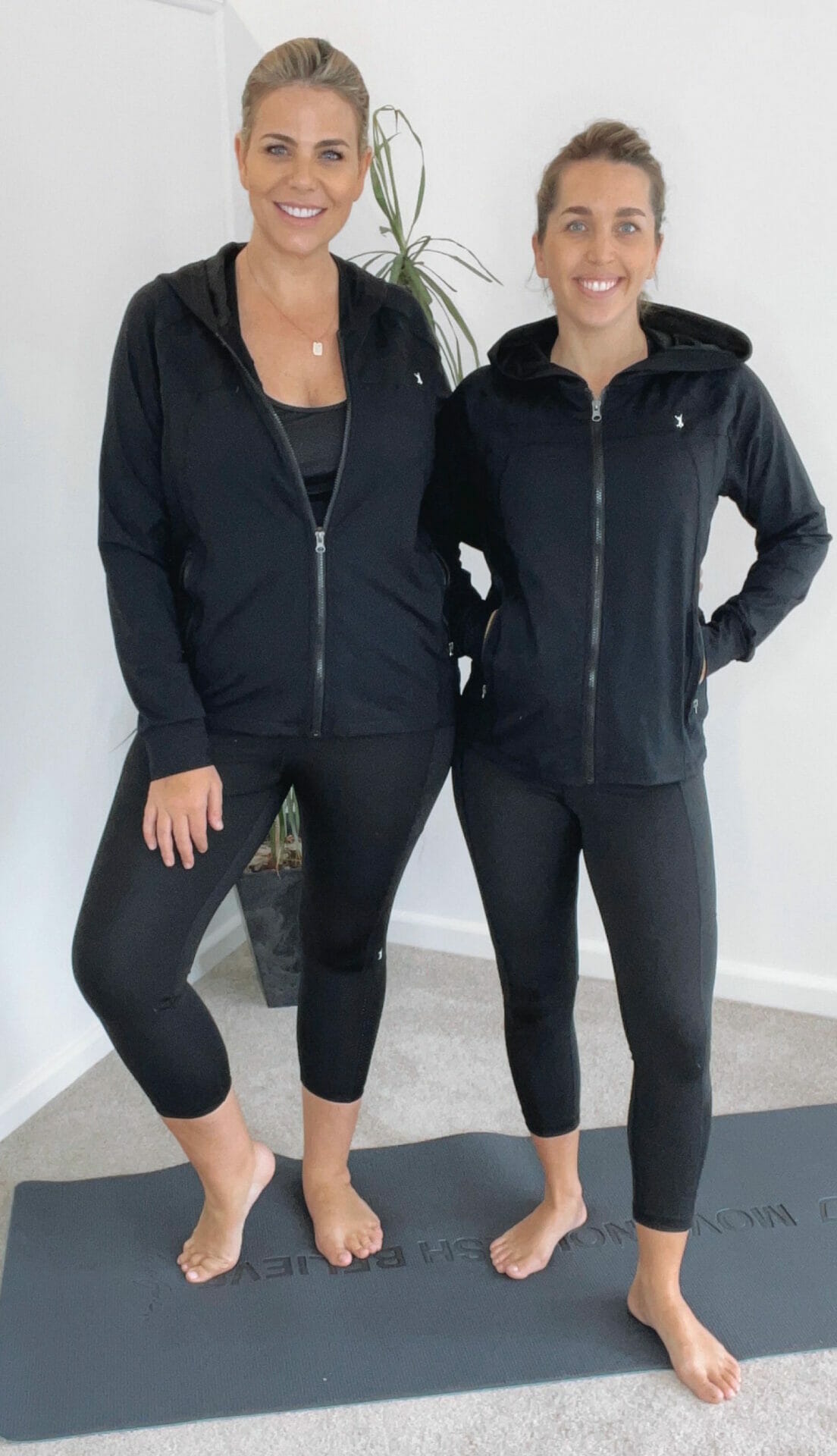 Fiona showed off the range alongside fiance Hayley, who recently announced she is pregnant with their second child.
'Grateful, blessed, over the moon… it's hard to put into words how much I adore my little family as we prepare to welcome another addition,' Hayley wrote on Instagram.
'Baby Falkiner due August. Two boys under two, how hard can it be?!'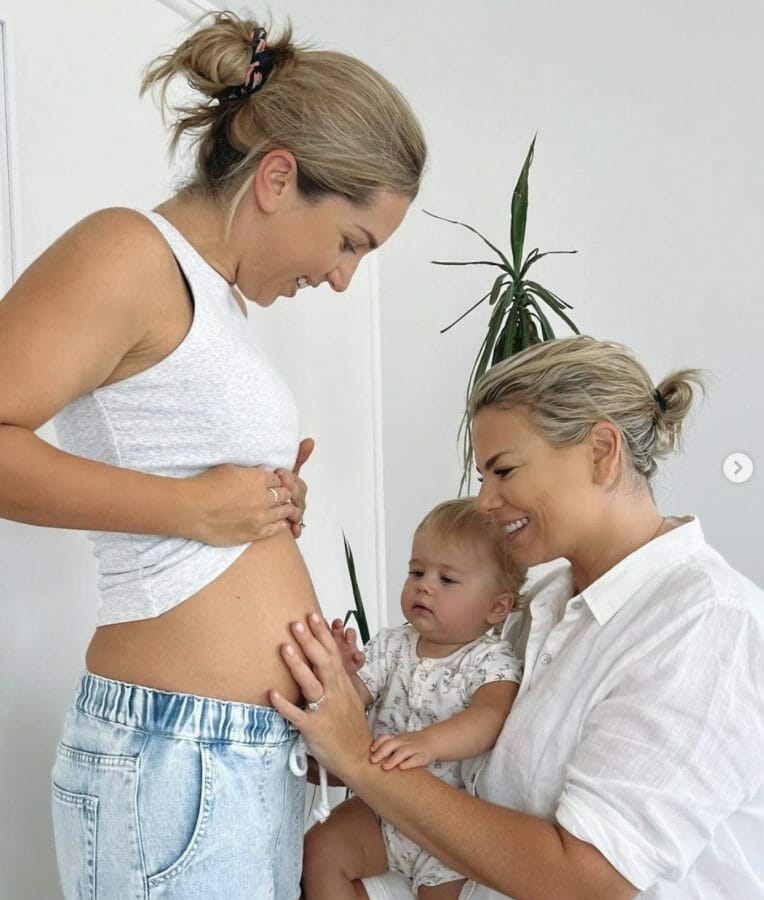 Watch what Fiona and Hayley say about the new range

Fiona's Weight Loss with The Healthy Mummy
Following the birth of her son Hunter last year, Fiona has dropped 12 kilos  after completing a The Healthy Mummy 12-week challenge.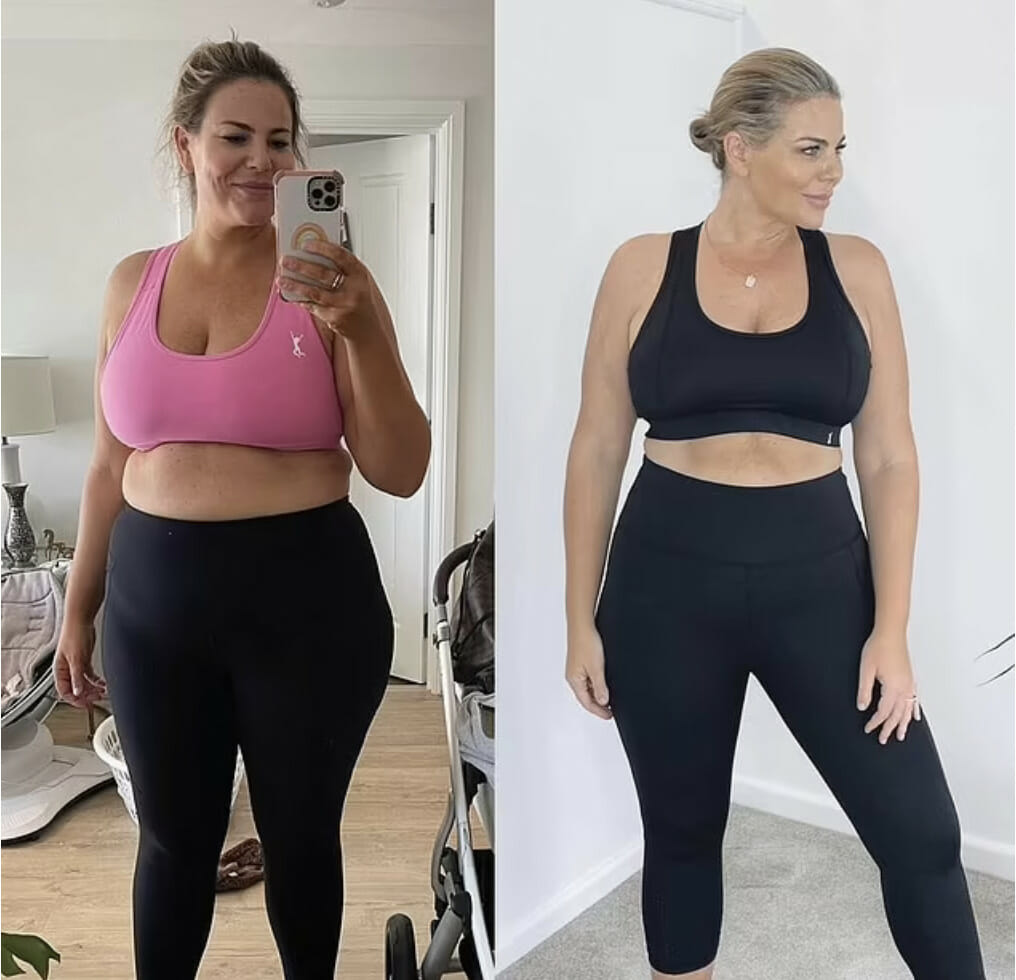 'We all know that there is no perfect size, there's only how you feel within yourself and I feel stronger, fitter and more confident in myself and super excited about life!' she said.
'Honestly, life is so good, and with a new baby on the way for our family, I feel great knowing I can do all the things I want to do with Hunter and Hayley.'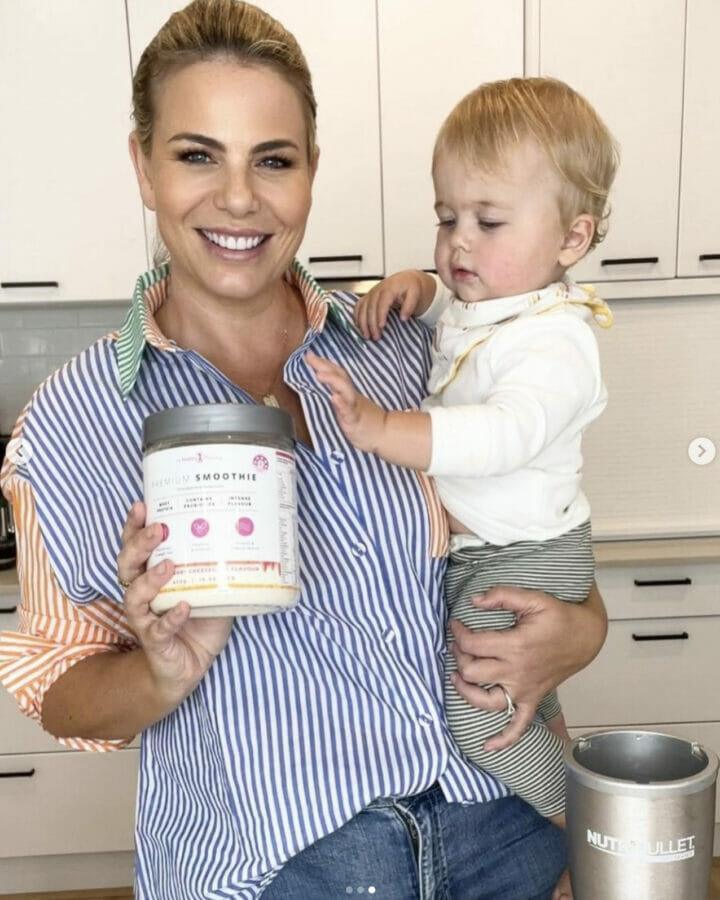 How Fiona uses the Healthy Mummy App
She is enjoying having the Healthy Mummy App in hand, with its recipes, workouts and mind set support, the 28 Day Weight Loss Challenge has given her all the tools she needs.
 "It's so convenient to follow. I don't need any extra equipment or need make separate meals. I can be at home – or anywhere," she says.
"I don't really need anything else but the app, as you don't need to pay for expensive gym membership or equipment. I love that I can access everything so quickly and that there are soooo many options! For both exercise and for recipes.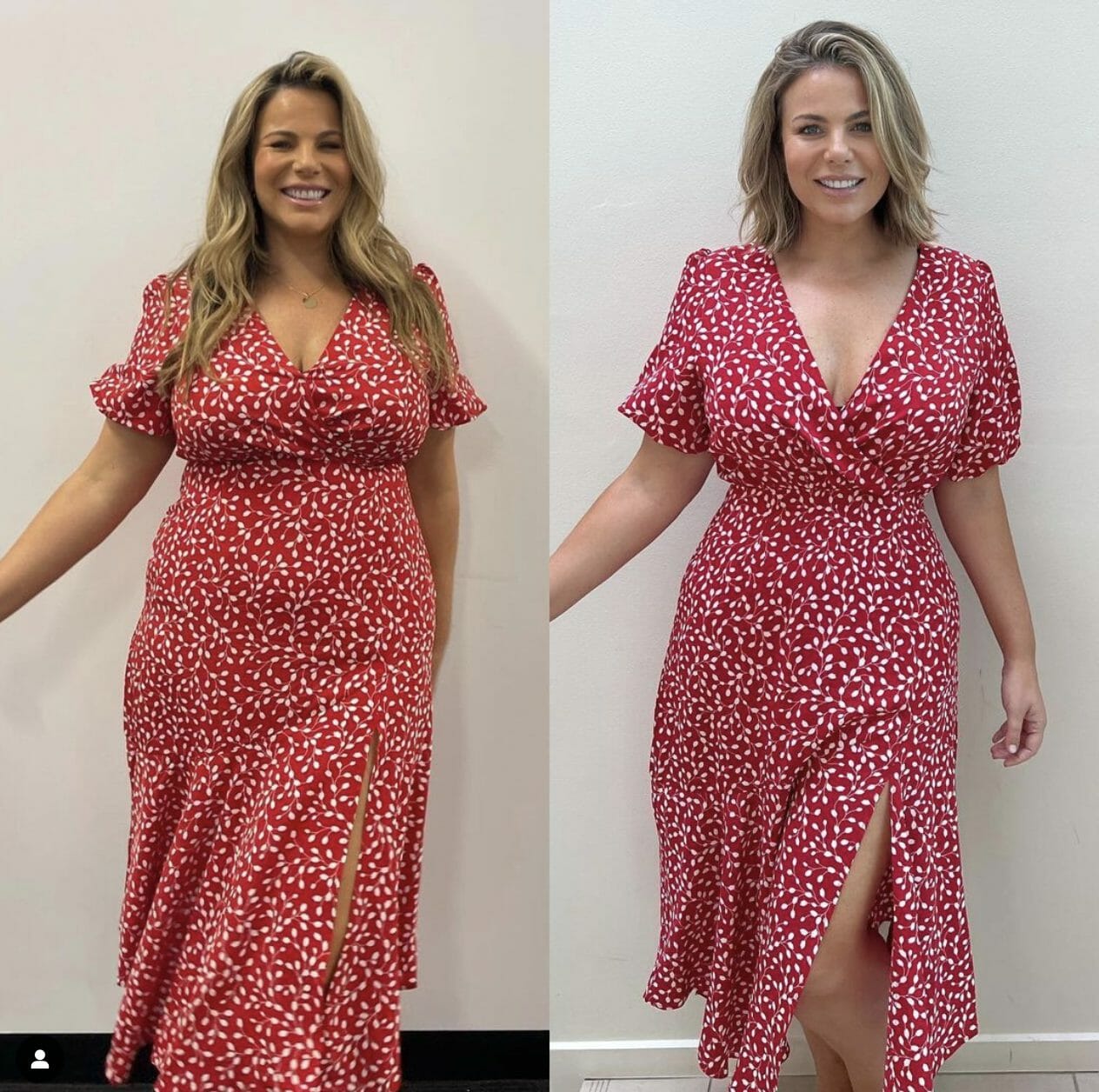 Join Fiona on the 28 Day Weight Loss Challenge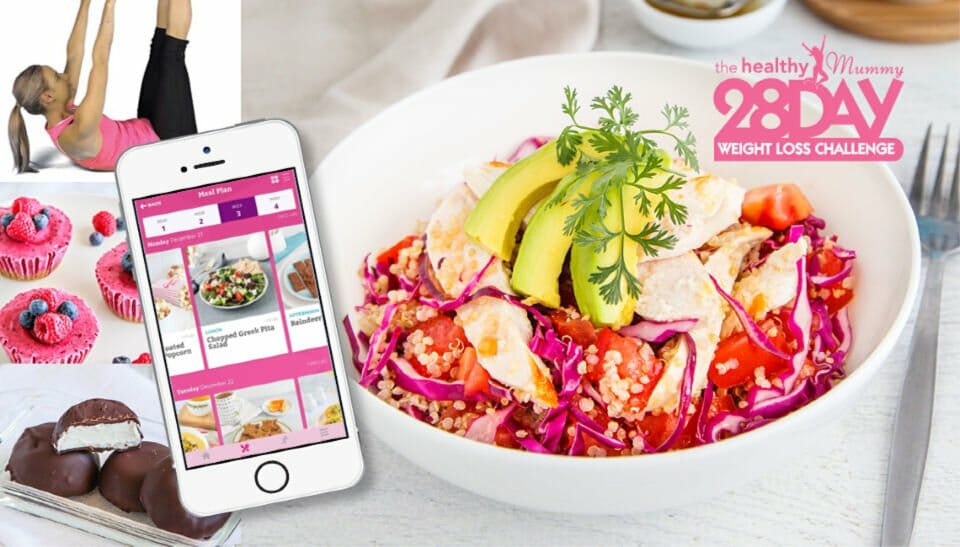 The 28 Day Weight Loss Challenge is the mums only 5 star rated app with over 1.6k reviews in 8 weeks!!
You get unrestricted access to :
● Nutritionist & chef designed weekly meal plans
● Over 500 different Personal Trainer crafted at-home workouts
● Daily Motivation from My Coach
● Personalised Shopping lists to make life easy
● Over 6000 healthy and delicious recipes at your fingertips
● REAL TIME support from The Healthy Mummy Team and OVER 300,000 other mums