FAKEAWAY TREATS! Five treats you NEED to make at home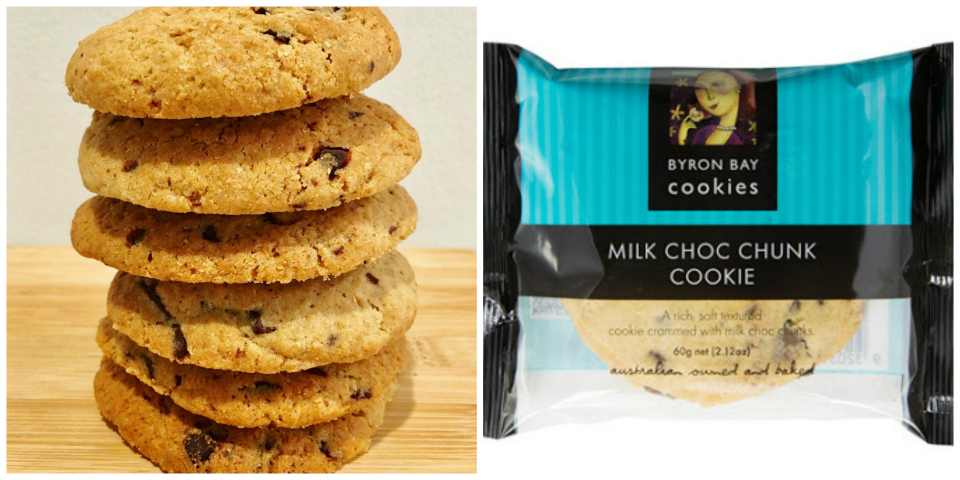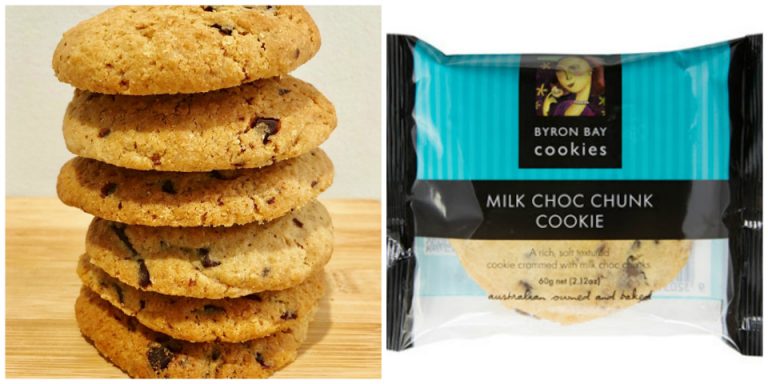 HELLO FAKEAWAY TREATS! 
28 Day Weight Loss Challenge member Stephanie Marriott has sent us her amazing photos showing how to make your own healthy versions of your favourite treats using Healthy Mummy recipes.
Losing weight with The Healthy Mummy doesn't mean you can't have a cake/muffin/donut ever again. By making your own at home you'll know exactly what's in it (and what's not).
Save money and calories by making your own treats like these.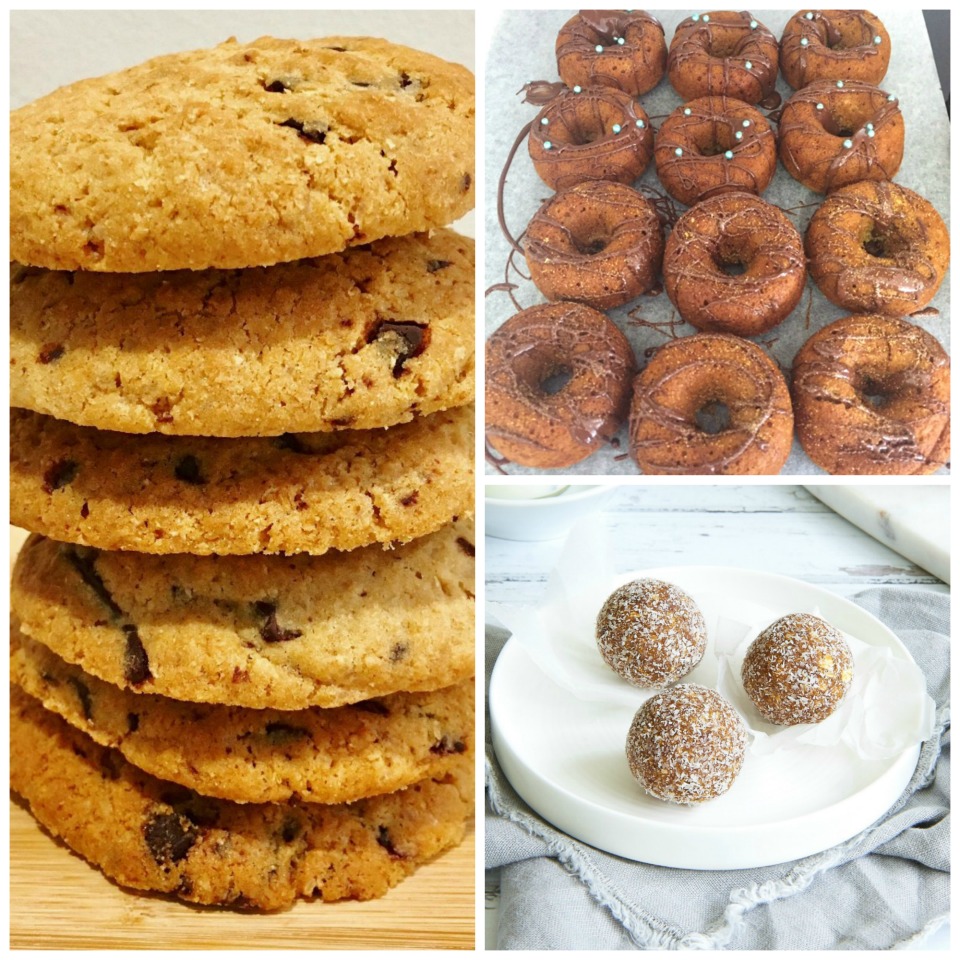 Do you love baking healthy snacks? Join the 28 Day Weight Loss Challenge. We've got so many recipes for cookies, muffins, bliss balls and healthy fruit loaves that you'll never get stuck in a snack rut.
Which one will you try first?
FAKEAWAY TREATS! Five treats you NEED to make at home
1.Cookies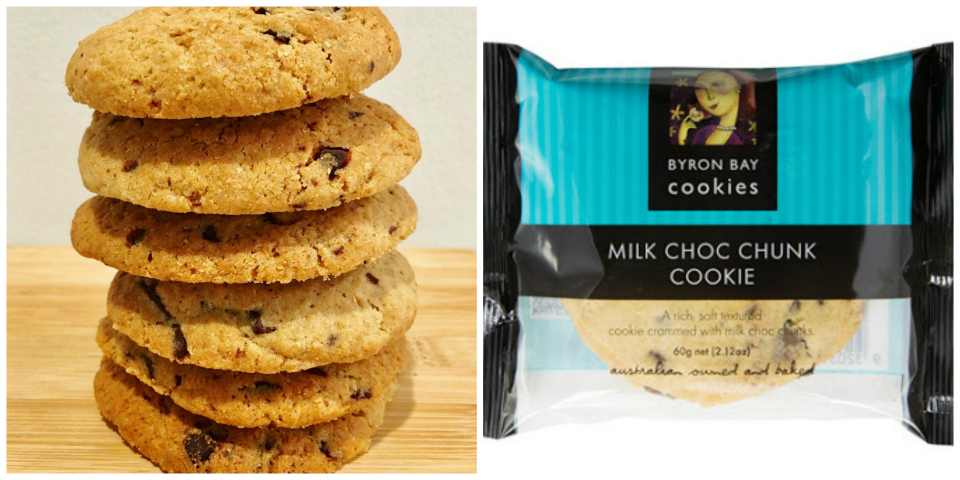 Stephanie says, "My kids (and myself) absolutely love to have cookies. I would quite often buy the kids a Byron Bay Milk Choc Chunk Cookie whilst I was having a cup of coffee."
Stephanie also reveals these cookies contain approximately 300 calories. However, the Healthy Mummy Thermo Chocolate Chunk cookies contains just 137 calories.
"These cookies are super simple and fast to make, and the kids absolutely love them. You can also easily make this recipe without a Thermomix."
This recipe is only available to members of the 28 Day Weight Loss Challenge.
2.Donuts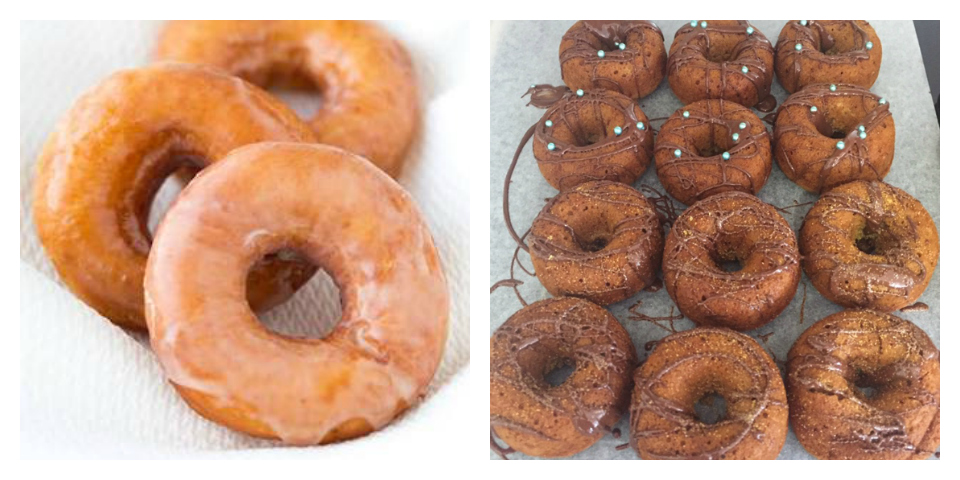 Stephanie and her family suggest, "Swap the sugar laden, high calorie Krispy Kreme Original Glazed Doughnut for a healthier, tastier version.
"A Krispy Kreme original glazed doughnut has a whopping 254 calories. Why not enjoy 1 or even 2 Healthy Mummy Donuts at 62 calories each. Better for your waist and kinder on your wallet!'
You can get our Healthy Mummy Donuts recipe here.
3.Bliss Balls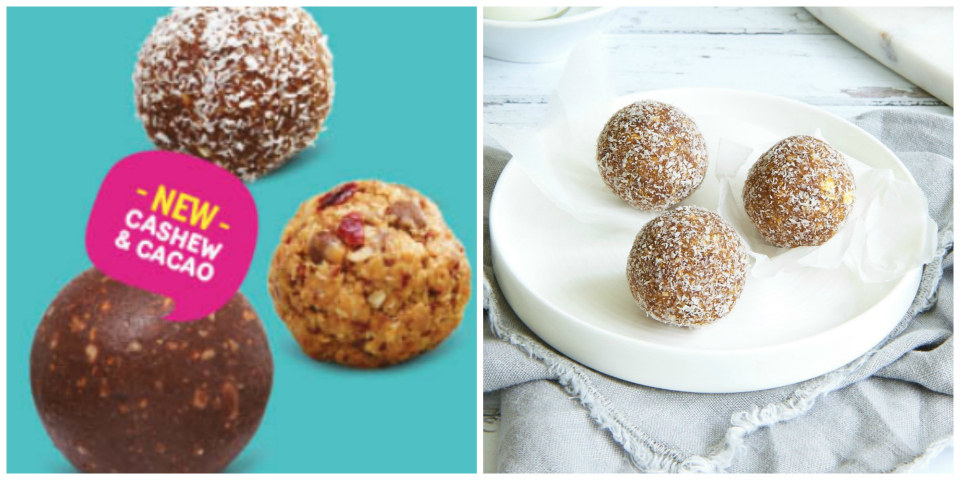 Stephanie says a Boost Juice Peanut Butter Protein Balls has 189 calories compared to a Healthy Mummy Chocolate Peanut Butter Crumble Ball which has 154 calories.
"All bliss balls are not equal in nutrition or convenience. Whilst a bliss ball is generally a good option for a snack, the Boost Juice ball is not suitable for children under 15, or for pregnant women.
"Whip up some Healthy Mummy bliss balls, and take this healthy family friendly snack with you. They also work out A LOT cheaper."
This recipe is only available to members of the 28 Day Weight Loss Challenge.
4.Choc Chip Muffin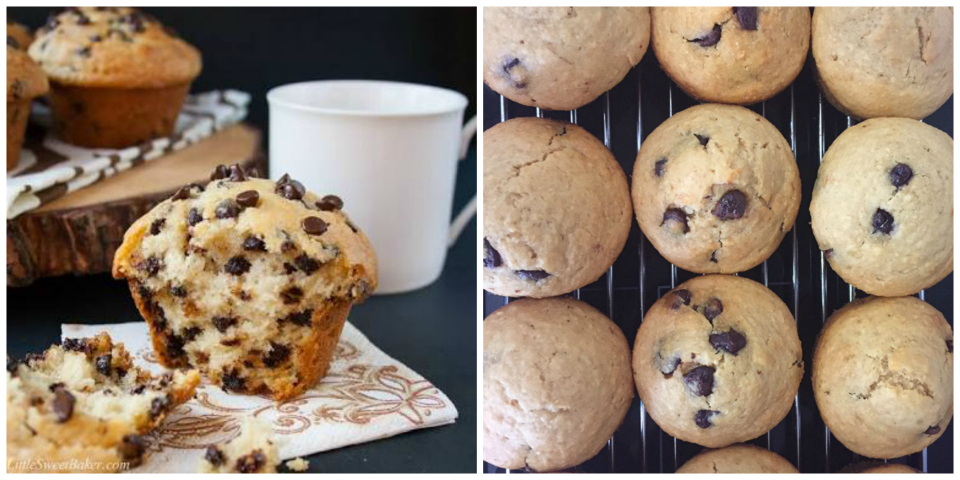 "Sometimes when you're stuck out and about you grab what you think is a good option. A Muffin Break Choc Chip Muffin has an enormous 599 calories. This makes it a very unhealthy choice for a snack," says Stephanie.
Instead Stephanie opts for the Healthy Mummy's Wholemeal Choc Chip Muffins. These muffins 183 calories. This recipe is perfect to be cooked in advance and frozen.
"Throw one into your handbag and it will be defrosted by the time you're ready to snack on it."
Check out the recipe here.
5.Caramel Slice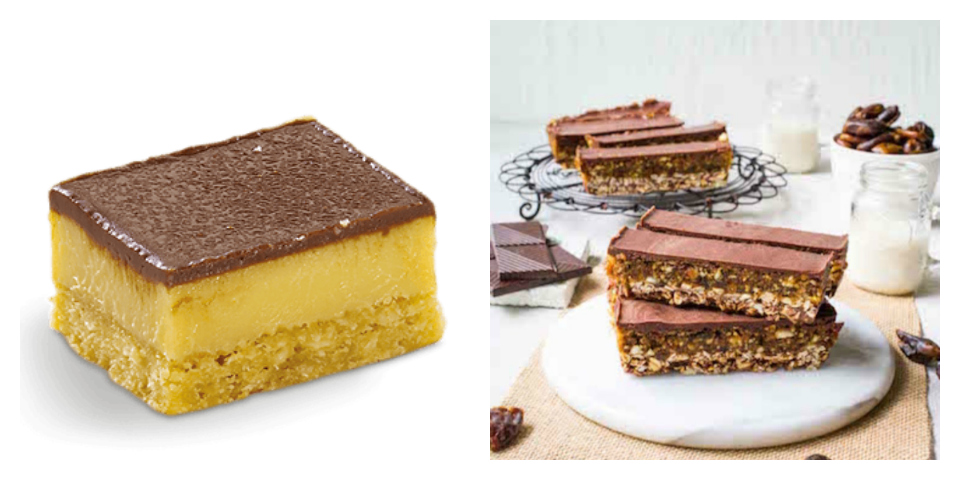 "Caramel slice is by far my most favourite sweet treat! I would eat it regularly. Now I find store bought caramel slices far too sweet, if I'm to ever buy a slice out, I can only eat a quarter."
The Healthy Mummy Caramel Slice is an awesome alternative coming in at 108 calories per serve and Stephanie says she can eat the whole slice without feeling ill.
The Healthy Mummy Caramel Slice, unlike other purchased slice, contain significantly less sugar and calories. Stephanie her last McDonalds Cafe trip shocked her. She discovered their live was 447 calories per serve.
Our slice recipe is only available to members of the 28 Day Weight Loss Challenge.
There are so many great Healthy Mummy treats that easily outclass the unhealthier options. Search the 28 Day Weight Loss Challenge Recipe Hub or website for your favourite takeaway sweets, and find your perfect Fakeaway treat.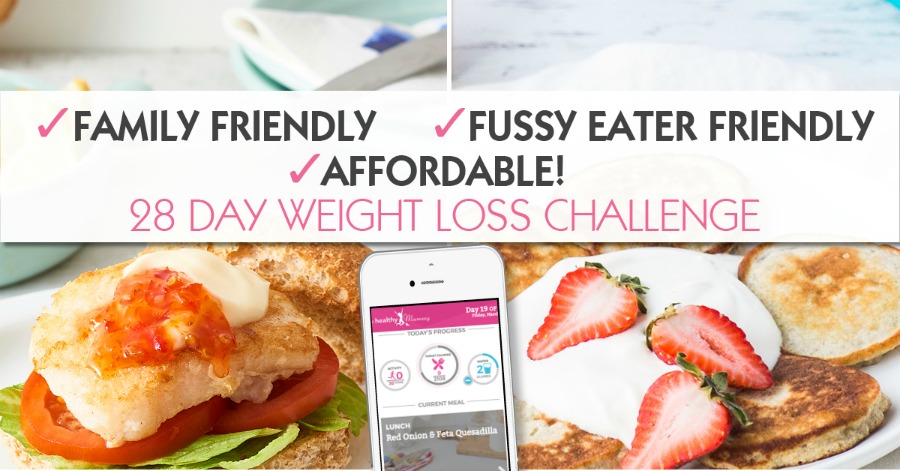 Click on the link to find out more about the 28 Day Weight Loss Challenge.
Stephanie's 28 Day Weight Loss Challenge weight loss RESULTS
Stephanie has lost an incredible 24 kilograms since jumping on board with the Healthy Mummy.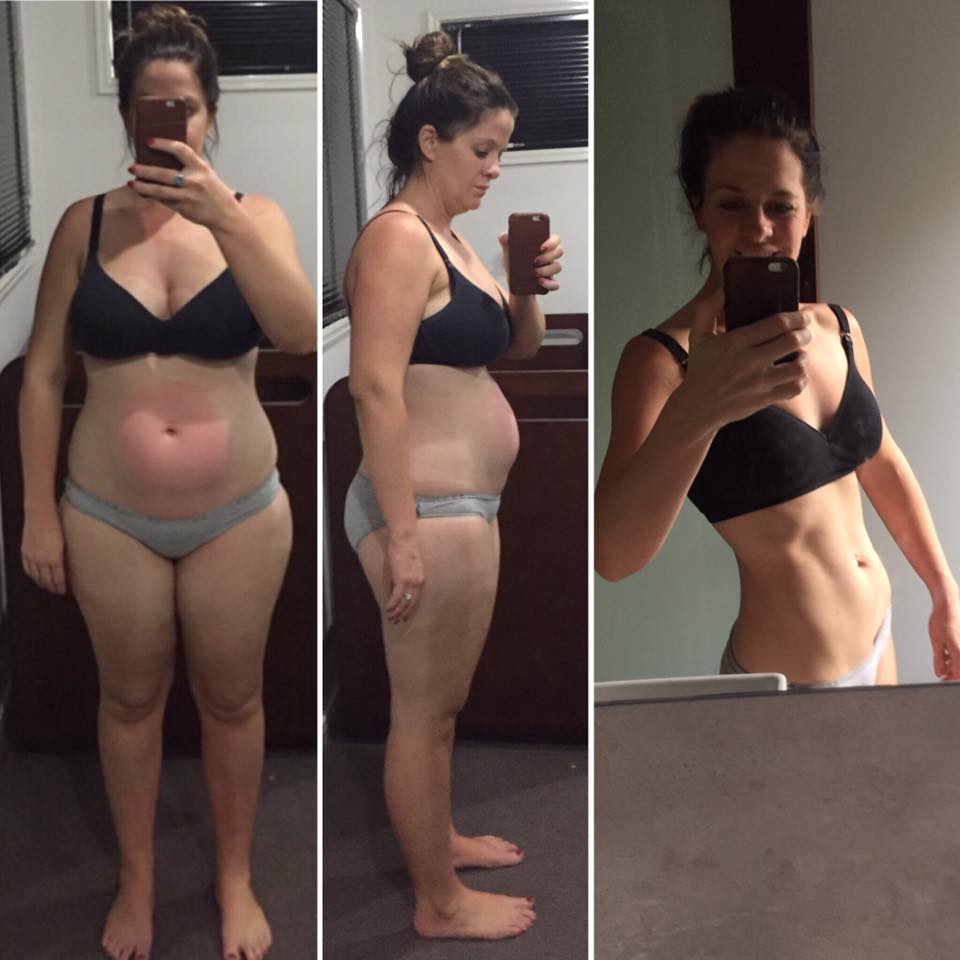 Stephanie says: "The Healthy Mummy gives you all of the tools and support that you need to change. Healthy recipes, meal plans, exercise plans and support groups."
The hot mum adds, "Not only does The Healthy Mummy help you lose weight, it teaches you life skills about portion size and healthy choices, which makes maintaining your weight loss SIMPLE!"
You can read more of Stephanie's journey HERE.