Weight Loss
When we talk about losing weight on the 28 Day Weight Loss Challenge, often what we want to do is get rid of FAT.
And while you can't easily spot reduce fat in specific areas, there are ways to turn your body into a fat burning machine. We've got five for you, and they aren't too difficult either which is a bonus!
Try incorporating these ideas into your food and exercise plan and see if you feel the results of your hard work as you embark on the 28 Day Weight Loss Challenge.
PSSST…check out the amazing results from our Healthy Mummy fitness ambassador Ash Petroff in the image below. You can read her inspiring story at the bottom of the page.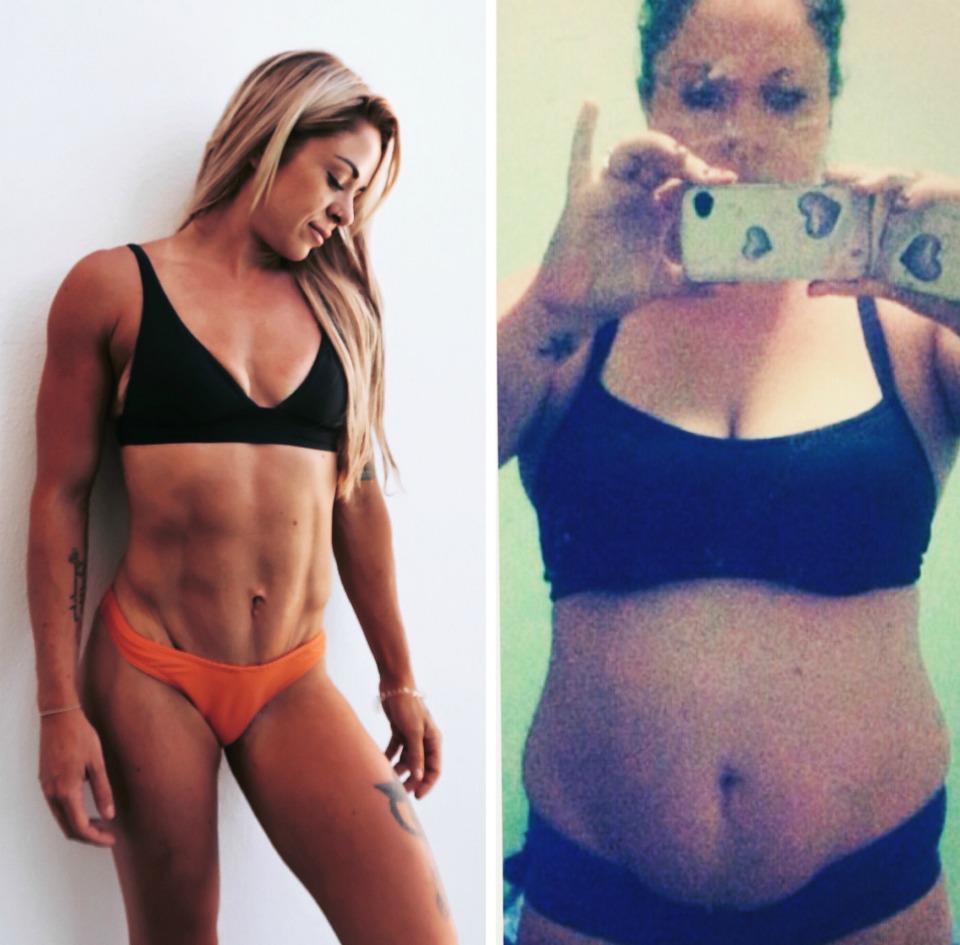 Five simple ways to burn fat faster
1. Bye bye sugar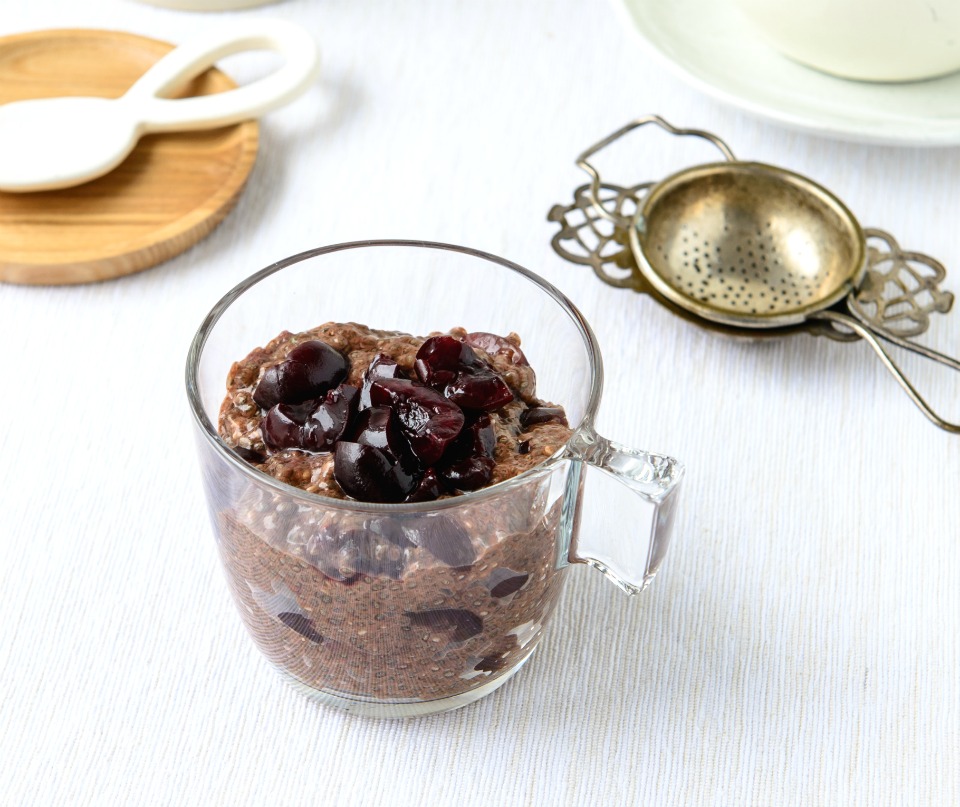 There's a reason we offer a Sugar Detox themed month on the 28 Day Weight Loss Challenge. It's because cutting it out can allow your body to do what it wants to do – burn fat!
Reducing or cutting out sugar in your diet naturally means you are saying no to processed sweet foods (like chocolate bars or ice cream) and you tend to then fill up on the good stuff (fibre, protein, good carbohydrates, and good fats).
As part of the 28 Day Weight Loss Challenge we offer STACKS of recipes that are sugar-free/low-sugar/use natural sweeteners like dates. There's no need to decide never to eat anything sweet again, it's about making better choices. And of course, fruit is always a great option for a snack.
Get off the sugar rollercoaster and enjoy the stable blood sugar feeling, which means less cravings and less likelihood of overeating.
Try this: Sugar Free Cherry Ripe Chia Pudding
2. Reduce your workout time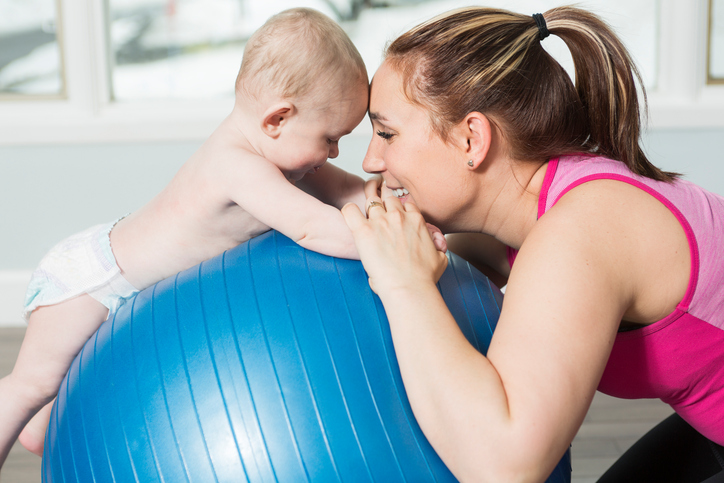 Hang on, what? Yes you read that correctly. But we don't mean just cutting your walk or swim in half. We're talking about high intensity interval training (or HIIT) of course! This is where you train at a much harder level, but for a shorter time, with breaks in between.
The 28 Day Weight Loss Challenge app has HIIT sessions that you can try for yourself. But you'll see great results from these as opposed to a lot of mid-range effort exercises. The best part is the workouts can be as short as ten minutes each.
Try this: Video workout to shred 510 calories using HIIT.
3. Go beyond cardio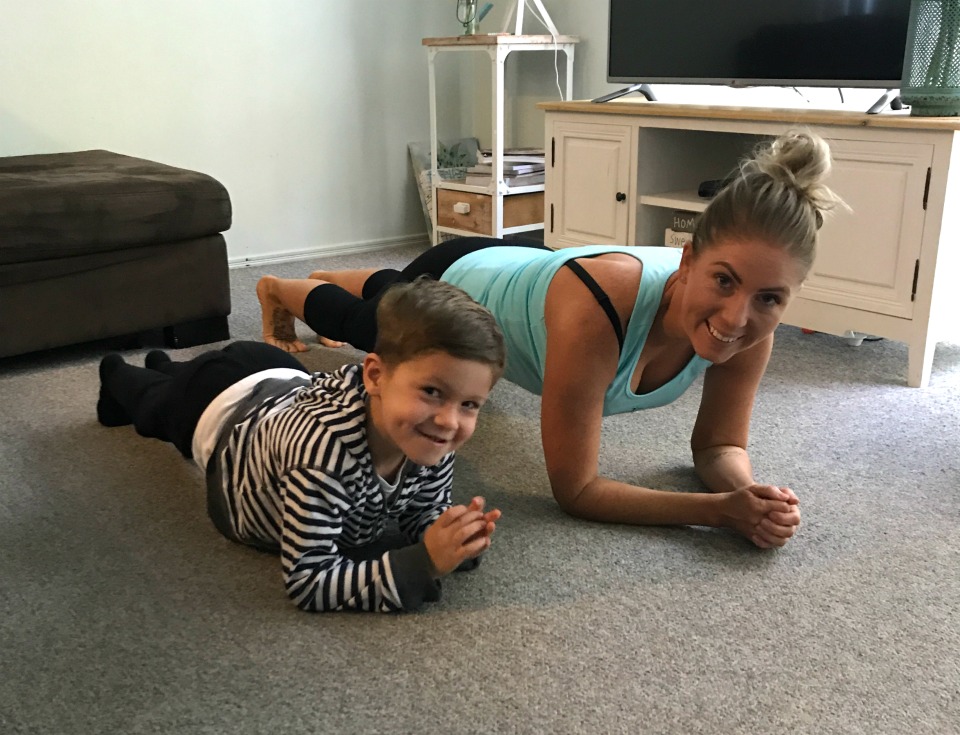 We also recommend you incorporate some strength training into your week (again, there are strength workouts on the 28 Day Weight Loss Challenge app). You don't need to go out and spend a fortune on weights and barbells though – use your own body as resistance first and see how you get on.
Think planks, push ups, tricep dips – all of these can be completed without a single piece of equipment. You can use bottles of water or tins of chickpeas hand weights when you do bicep work.
Try our fitness test with the video below!
When you have more muscle, your body uses up more energy even at rest, so it's well worth investing time in. Both of these adjustments to your exercise will cause your body to use more energy which will put you into fat burning mode sooner.
Try this: after you've lifted the tins of chickpeas to build muscle, enjoy this healthy Spiced Chickpea Nourish Bowl for dinner.
4. Enjoy these fat burning foods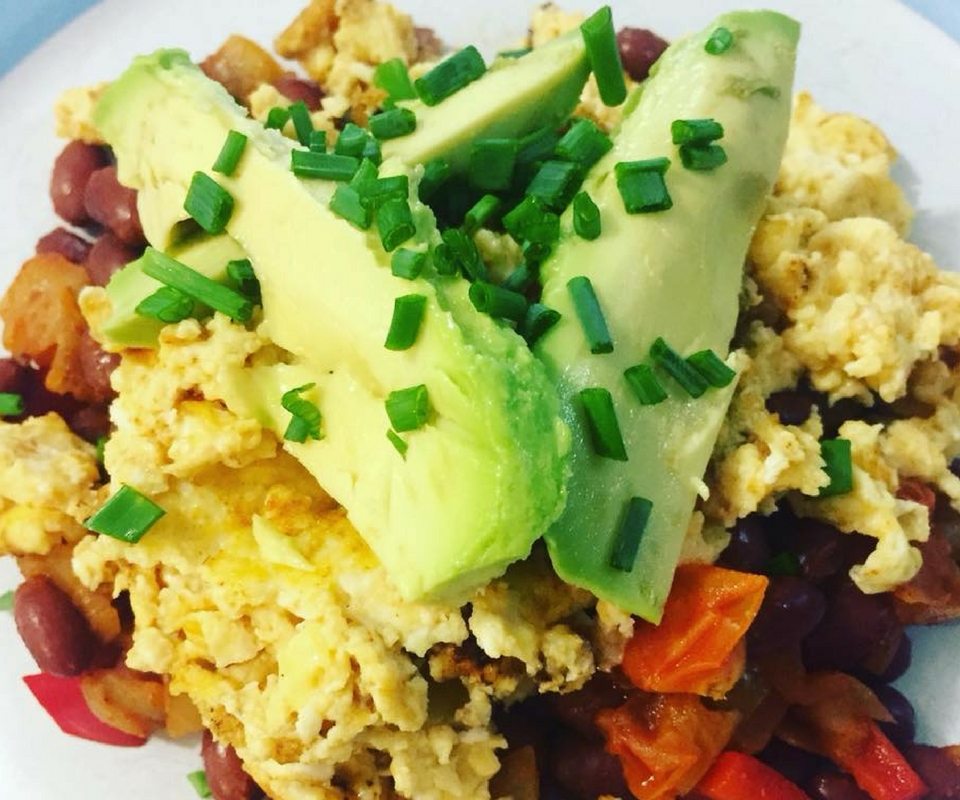 Certain foods can give your metabolism a kick start, setting it off into fat burning mode. So next time you make yourself a stir fry, add some freshly chopped chilli and red capsicum. Making some Mexican? Add some jalapenos to spice things up!
Go for lean proteins like roast chicken as opposed to processed meats. Snack on fruit and nuts instead of packaged foods. Everything you put in your mouth is a chance to add valuable nutrition to your day.
If you're on the 28 Day Weight Loss Challenge you'll have three meals and three snacks a day perfectly designed to help you fight fat.
Try this: Mexican Scrambled Eggs
5. Stay hydrated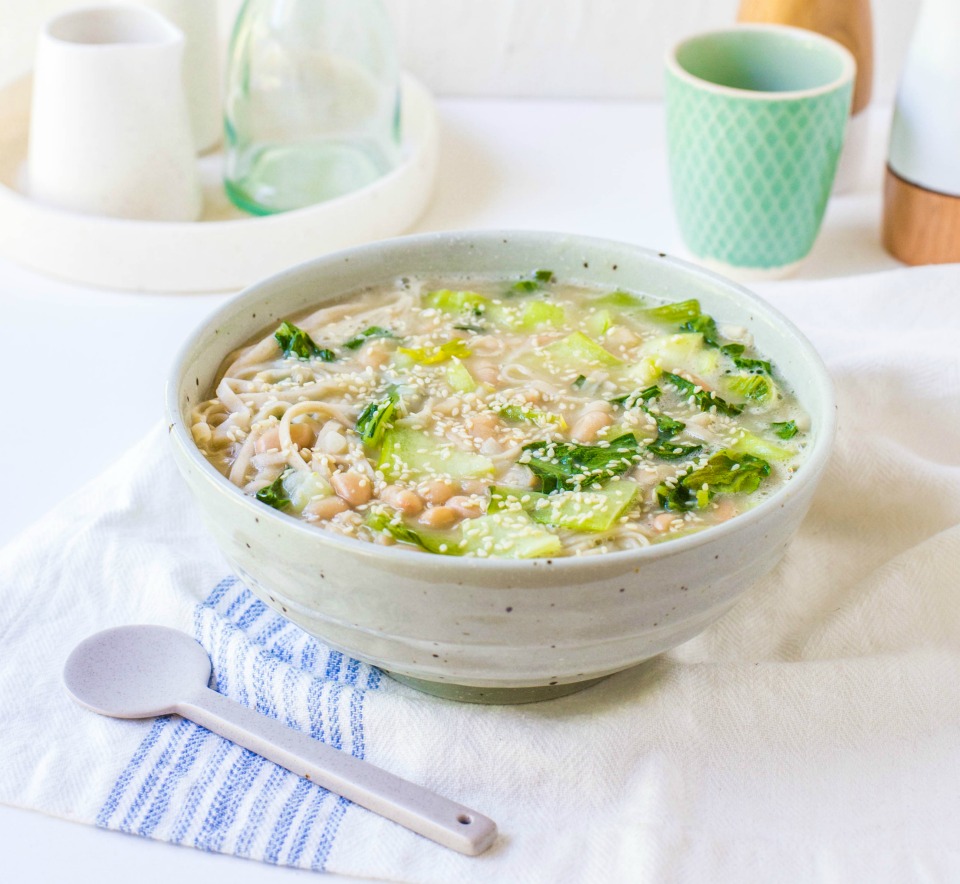 It sounds so simple, because it is. Drink water, lots of it, all day long. Your body needs water for every process, including metabolism, digestion, and yes, fat burning.
Without adequate water our body just can't work at its full potential. Keep your water with you and get into the habit of sipping it regularly.
You could also implement a rule such as drinking a cup of water every time you go to the kitchen sink (you'll be surprised how quickly this will add up!).
You can also enjoy hydrating foods such as soups, or anything using broth or stock.
Try this: 15 Minute Sesame Ginger Soba Noodle Soup
Ash's Tummy Tranformation on the 28 Day Weight Loss Challenge
Healthy Mummy, Ash Petroff, reveals that stomach fat had always been a big issue for her until she joined the 28 Day Weight Loss Challenge. After having three babies via C-Section, the appearance of her tummy was something that bugged her.
"The dreaded mummy pouch niggled at me, and the golden question was 'how can I get rid of it?'
"I was left with a very uncomfortable and bloated stomach that I was very embarrassed about."
When Ash began using The Healthy Mummy she weighed 81kg.Within nine months of using the 28 Day Weight Loss Challenge, Ash says she lost 25kg!
"Once I lost the weight, I readjusted my goals with a new mission to tone up my body," says Ash.
"Abs are made in the kitchen and this couldn't be more true. I spent hours working out, but no matter what you do, if you are eating the wrong food, you won't see results."
Ash says after following the Challenges, food prep and eating healthy helped her achieve the washboard stomach she had always dreamed about.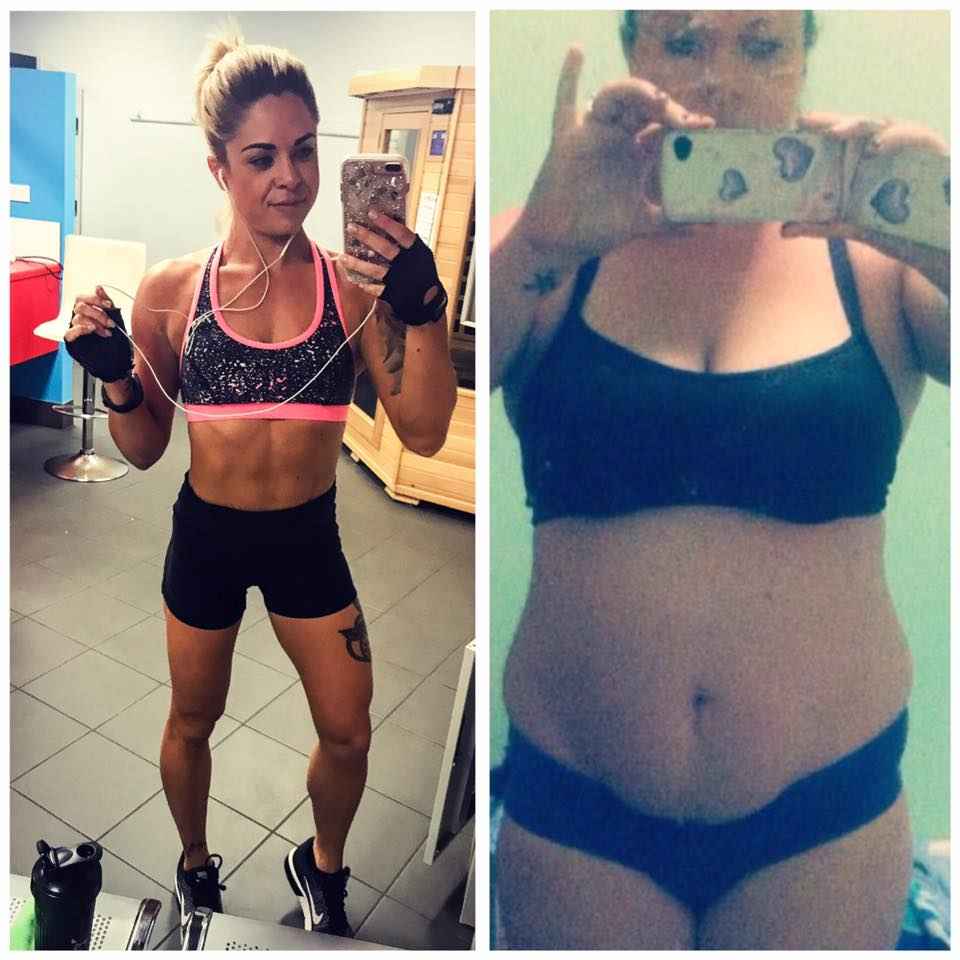 Now that Ash has reached her goal weight, she is trying to incorporate more weight training into her routine to help tone and tighten her muscles further.
You can join Ash on the 28 Day Weight Loss Challenge to kickstart your own health and weight loss goals!
With more than 4,000 delicious (and healthy) recipes, 350 exercises & 24/7 support – the 28 Day Weight Loss Challenge  is designed (and proven) to help busy mums like you lose weight!
To learn more about our challenge OR to join – click here.
YOU CAN EVEN TRY THE FREE 7 DAY MEAL AND EXERCISE PLAN TO HELP GET YOU STARTED.