5 smoothie creations that helped this mum lose 14kgs and get excited for breakfast
Five smoothie recipes, all of which contain fresh and healthy ingredients that will see you well on your way to losing pregnancy weight.
Thank you to 28 Day Weight Loss Challenge member, Rebecca Garofoletti, for sharing five of her favourite smoothie recipes with us today. All of these contain fresh and healthy ingredients that will see you well on your way to losing pregnancy weight.
As a meal replacement, The Healthy Mummy Smoothies are a fast and nutritious way to refuel. Adding fresh fruit and veggies means you will feel fuller for longer thanks to the fibre content.
Rebecca says, "The Healthy Mummy Smoothies are the cornerstone of my meal plan. Having a freezer stock of fruits and veggies ready to throw in my smoothies keeps me motivated and inspired."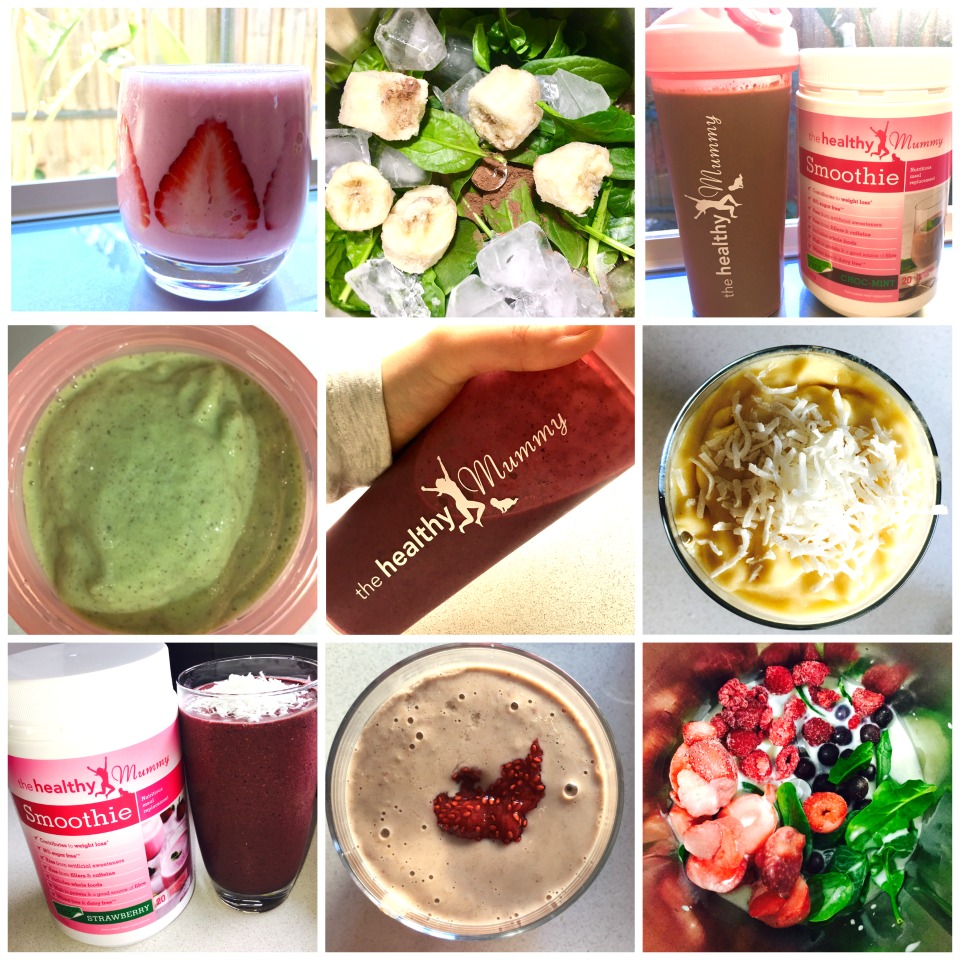 5 delicious smoothie recipes
Here are five of Rebecca's FAVOURITE smoothie creations.
1.Strawberry Slam Smoothie
Rebecca says, "The Strawberry Slam Smoothie really celebrates strawberries in all their glory. This is an all-time favourite smoothie of mine and can be enjoyed all year round with the convenience of frozen berries.
"It's awesome enjoyed with fresh strawberries sliced up in your glass for an extra pop of freshness."
You can grab this smoothie recipe here.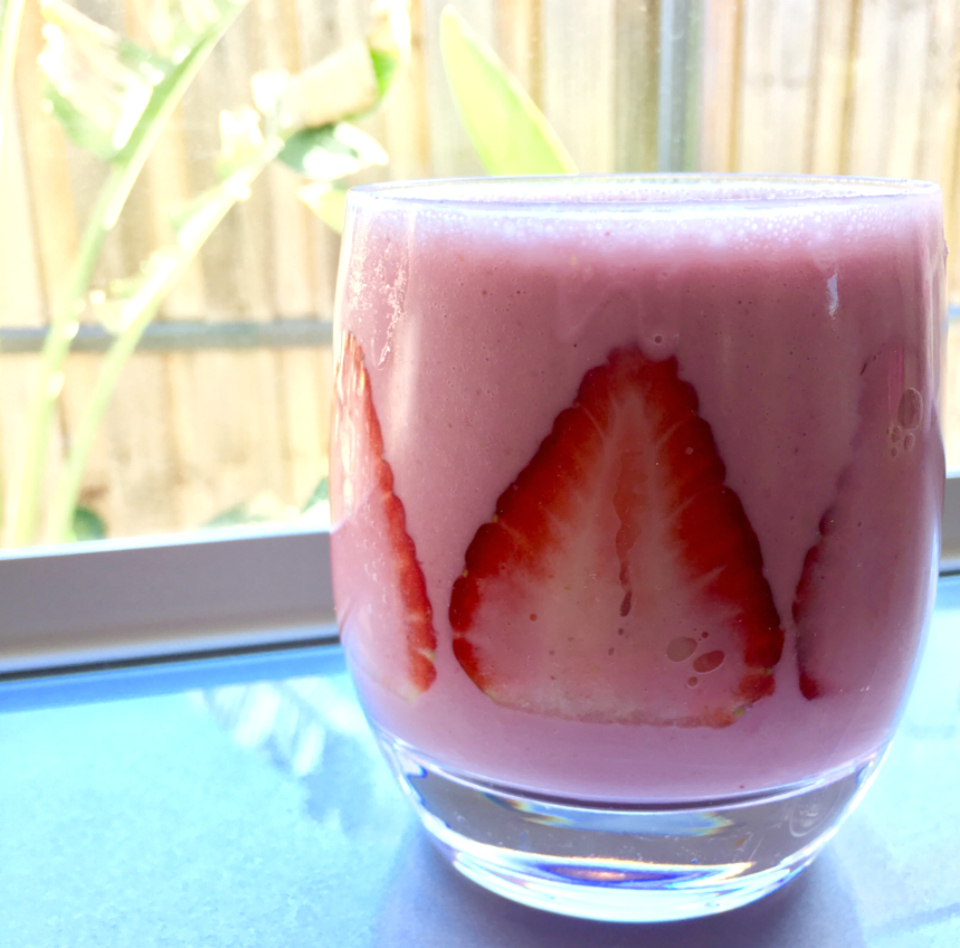 2.Peanut Butter Jelly Smoothie
Rebecca thinks this smoothie is a nod to the old favourite PB&J.
"It is amazing enjoyed with homemade Healthy Mummy Chia Jam. The jam gives it an extra little decadence."
Try this recipe for yourself! Check it out here.
3.Berry Delight Smoothie 
"The Berry Delight Smoothie is a great staple that can be easily made with ingredients that most of us have in our pantry and freezer", says Rebecca. "I add baby spinach for extra fibre.
"I love to enjoy it with a bit of shredded coconut on top to give it a little crunch."
Grab the recipe here.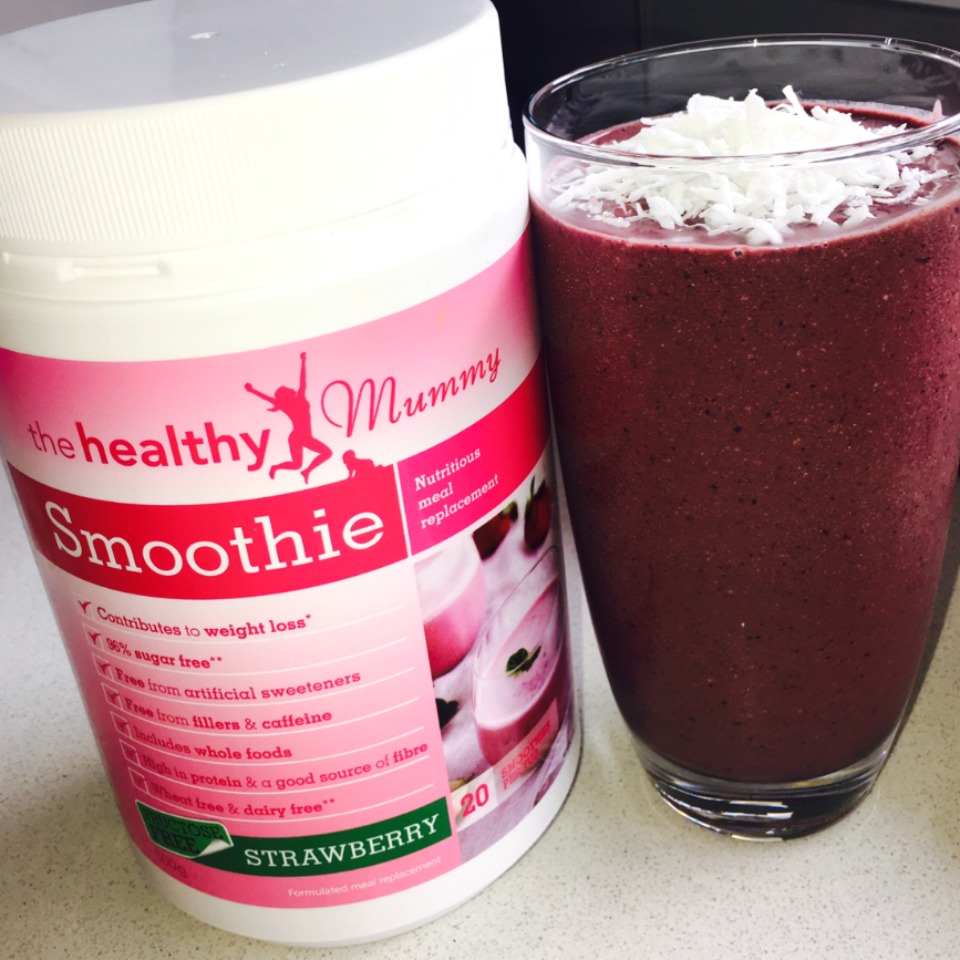 4. Pina Colada Smoothie
"This smoothie is an all-time favourite that brightens up my day and hints to the coming warmer months. It can trick you into thinking you're on a tropical holiday while you sip away at it for breakfast or lunch."
Rebecca says she loves to enjoy this smoothie a little thicker – so she adds in half a banana and extra ice to turn it into more a sundae. Sometimes, she even adds shredded coconut on top.
Have a squizz of the recipe here.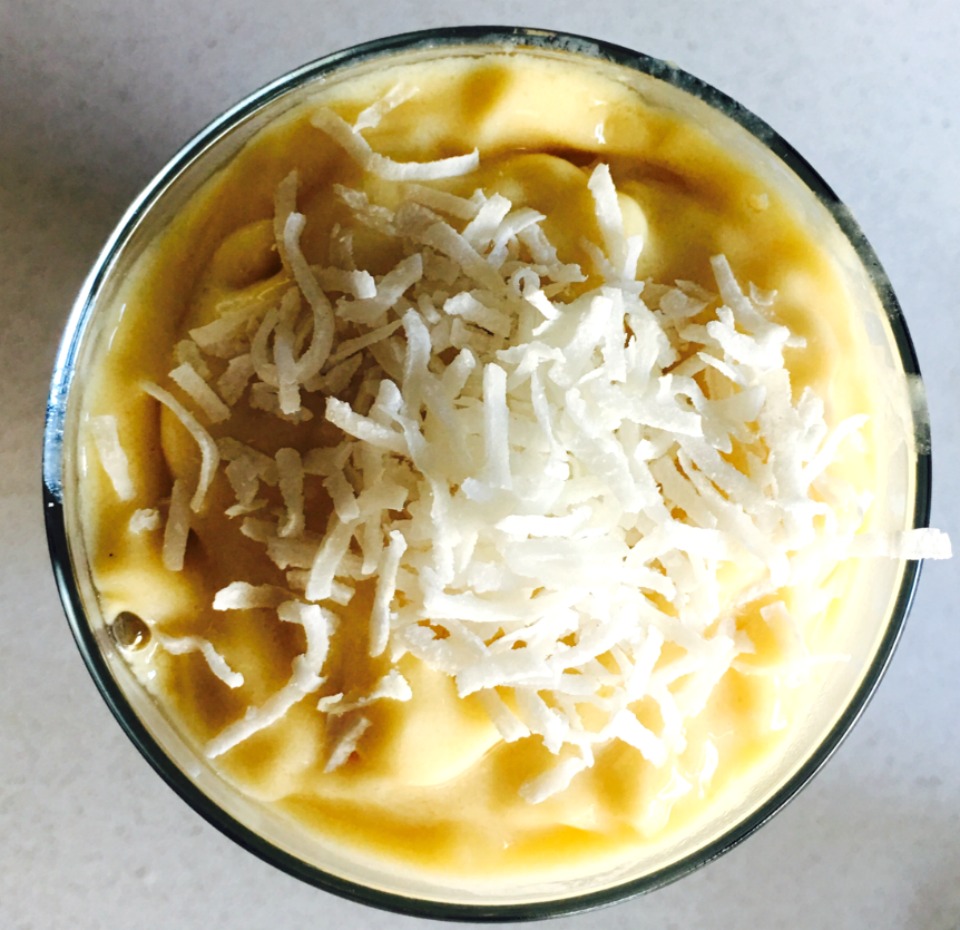 5.Mint Surprise Smoothie 
"The mint surprise smoothie is an awesome refreshing smoothie for breakfast or lunch. I really love this one for a lunchtime smoothie."
Mixed with the Choc-Mint Smoothie powder and some extra baby spinach it will give you a massive boost of energy to get you through the rest of your day.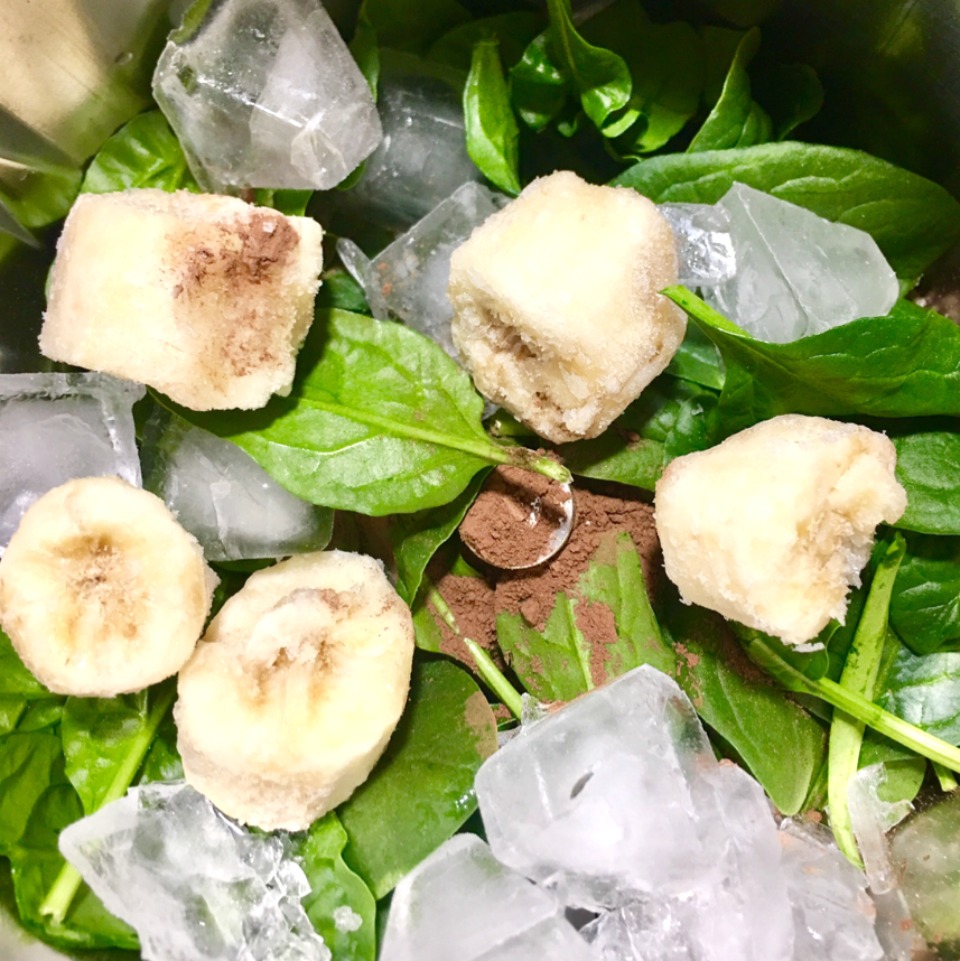 This recipe is available to members of the 28 Day Weight Loss Challenge.
"I have enjoyed all of these smoothies throughout my journey with The Healthy Mummy. The smoothies, along with the 28 Day Weight Loss Challenge has seen me lose 14kgs and gain back confidence in my post-baby body."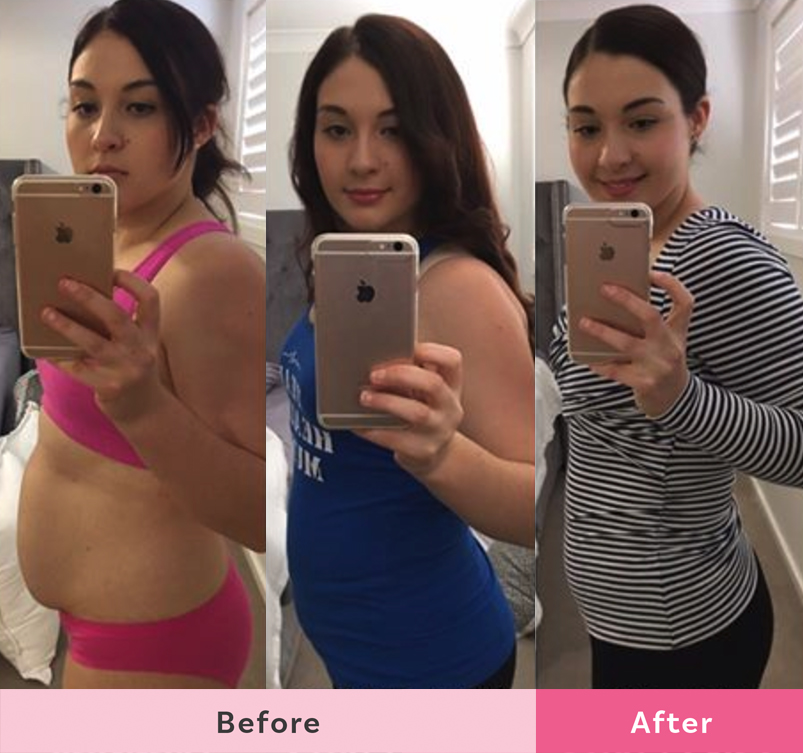 "The smoothies help keep me on track and are so quick and easy to prepare", Rebecca adds.
Whatever flavour combinations take your fancy – there are a plethora of Smoothie recipes on our 28 Day Weight Loss Challenge Recipe Hub!
More on The Healthy Mummy Smoothie Mixes
Our meal-replacement Smoothies have been formulated by leading nutritionists to be the perfect companion to a busy mum's life when trying to lose weight. They're ALSO breastfeeding-friendly.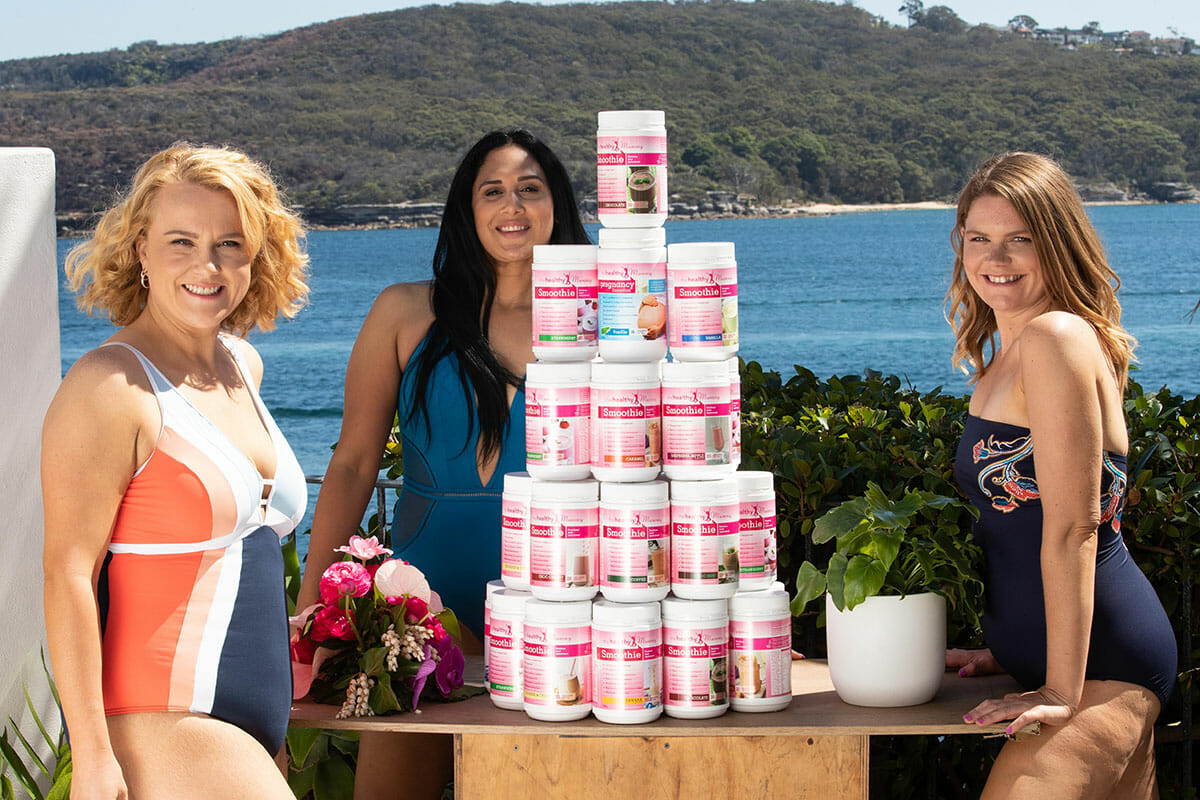 How can Healthy Mummy Smoothies benefit you?
Healthy Mummy Smoothies are an excellent source of essential vitamins, minerals, nutrients and important antioxidants.
They can help with weight management when used as part of a diet & exercise plan.
They provide the best possible nutrition for energy.
They're 96% sugar-free and 100% fructose free.
They're low GI and high fibre which helps you feel fuller for longer and aids digestion.
They're high in protein & lower in sugar than any other product on the market – see a comparison table.
You can purchase one of our Smoothie mixes HERE.