Whether you are aiming to achieve weight loss or maintenance the key to your success is healthy eating. Healthy eating is mainly achieved through great weight loss recipes and plans which are low in fat but high in flavour.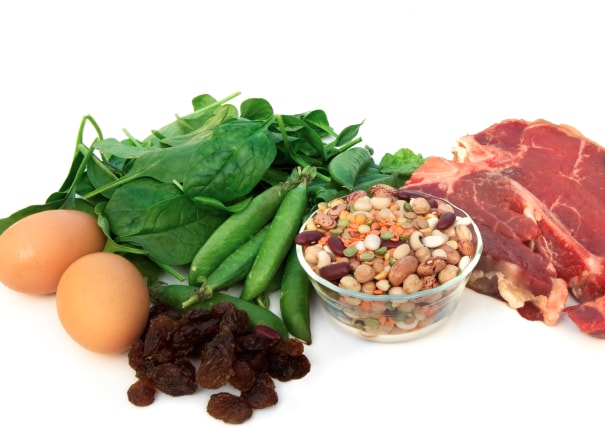 Unfortunately many flavoursome recipes are high in sugar or salt, fat and kilojoules. A way to be able to achieve a fantastic and tasty weight loss (or maintenance) recipe is through the addition of herbs. Flavour without the fat!
Today I wanted to run through some gorgeous herbs which can lift your meal to a different level and excite your tastebuds. Herbs are great as they are packed full of flavour but also have high nutritional content and can be used for other health benefits besides taste.
My favourite six herbs are:
Basil: which is great in Italian style dishes, pastas, lasagna, and tomato based sauces. They give a fresh lovely lift to tomato and mozzarella salad or anything tomato based really. Basil is a great cold remedy but is also thought to be linked to lower blood pressure! As it is a soft tender leaf, at it at the end of the dish. It is also best stored out of the refrigerator (unless you have fierce heating) to stop it from going black.
Coriander: I love coriander in Asian cooking dishes, especially in Thai and Vietnamese. I also love it on top of a fruit salad especially with mint, pineapple and coconut. I also adore Coriander with baked fish, lemon and a dash of butter. It is also beautiful in Mexican salads, salsas and dishes. The seeds are delicious in Moroccan inspired meals too. Coriander is seen as an excellent source of anti-oxidants and can be also chewed to ease indigestion.
Mint: Is also a mainstay in Vietnamese cooking. I use it in a fresh brew of tea. Just pop a couple of leaves in with some hot water. It is a great digestive aid and I use to drink it a bit when nauseous while pregnant.
Parsley: A favourite of mine. I chop it into nearly everything. I prefer flat leaf parsley but both types when fresh are a good source of vitamin C, calcium, iron and potassium.
Rosemary: Rosemary is delicious with lamb and other meat stuffings. It is also a great accompaniment to garlic and potato either on breads or pizzas. It can also be used to flavour oil. Chuck a couple of sprigs in some oil and leave it to set. You could also use dry rosemary. Rosemary is such a hardy plant that it can grow in even my black thumb garden.
Chilli (more a spice but I had to include it): Chilli is great in anything especially if the kids aren't eating it. I love adding a little fresh chilli to stir fries, Mexican salads or to fish. Or similarly to rosemary, you could flavour some oil with it. Chilli flakes are a way to add heat post meal as to avoid killing the kids. And good old chilli is also linked to weight loss (although not proven) apparently by reducing overall kilojoule intake which is why I had to add it to the list, even though it is not a herb per se.
The best way to store herbs is with the stems in a jar of water, covered by some cling wrap. The cling wrap stops them from dehydrating and wilting. Make sure you wash all herbs before use.
Have a look here for some yummy, low fat recipes on the Healthy Mummy site. Add whichever herbs you like to give it even more flavour!