Flying with Babies Has Changed FOREVER
While most parents and passengers dread airline travel with babies, we have stumbled on an invention that will make your whole flying experience enjoyable.  You are welcome.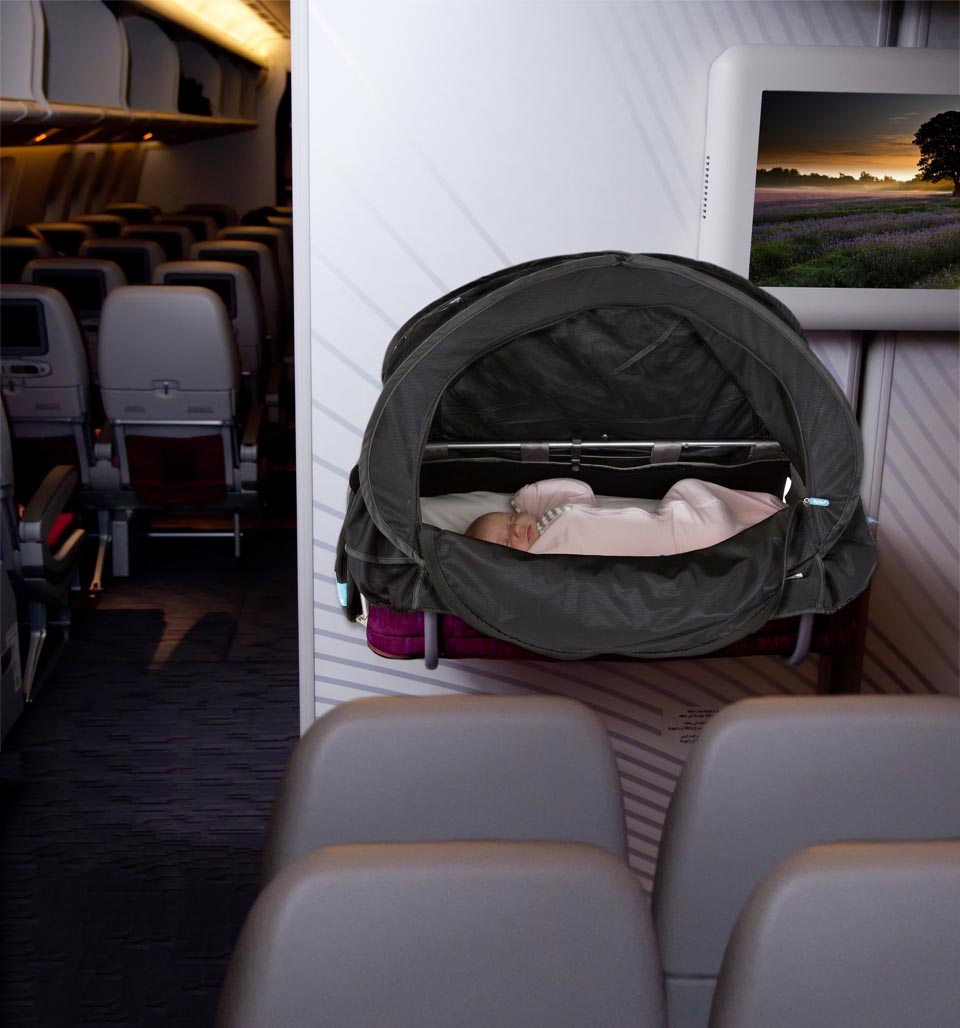 Flying with babies is difficult, especially when it's your baby who won't sleep!
Sydney Mum Emma Lovell's Fly Babee invention is a dome shaped canopy designed to block out distractions that often keep babies awake, helping them to sleep more soundly and cry less. Hooray!
The Fly Babee's dome shaped canopy fits over all airline bassinets and also over strollers, blocking out 90% of light, enabling babies to sleep more soundly.
With soundly sleeping babies, all the sleep deprived parents might be able to enjoy some much needed zzz's onboard too. And this, my friend, is worth celebrating!
The idea for this product came about when Lovell received the difficult news that her mum, who was living in the UK, had cancer.  Taking regular flights back and forth between Sydney and the UK with her 5 month old daughter, Lovell discovered a problem many parents face when travelling with babies: how to get them to sleep!
Everything, including the overhead reading lights and entertainment screens as well as people going to and from the toilet, would distract her daughter and keep her from sleeping.
Lovell would take sheets and masking tape and make her own makeshift canopies to help block out the light, but these would often collapse. After several painful and sleepless flights, she decided to design a product specifically to meet this need.
After several prototypes the Fly Babee was born.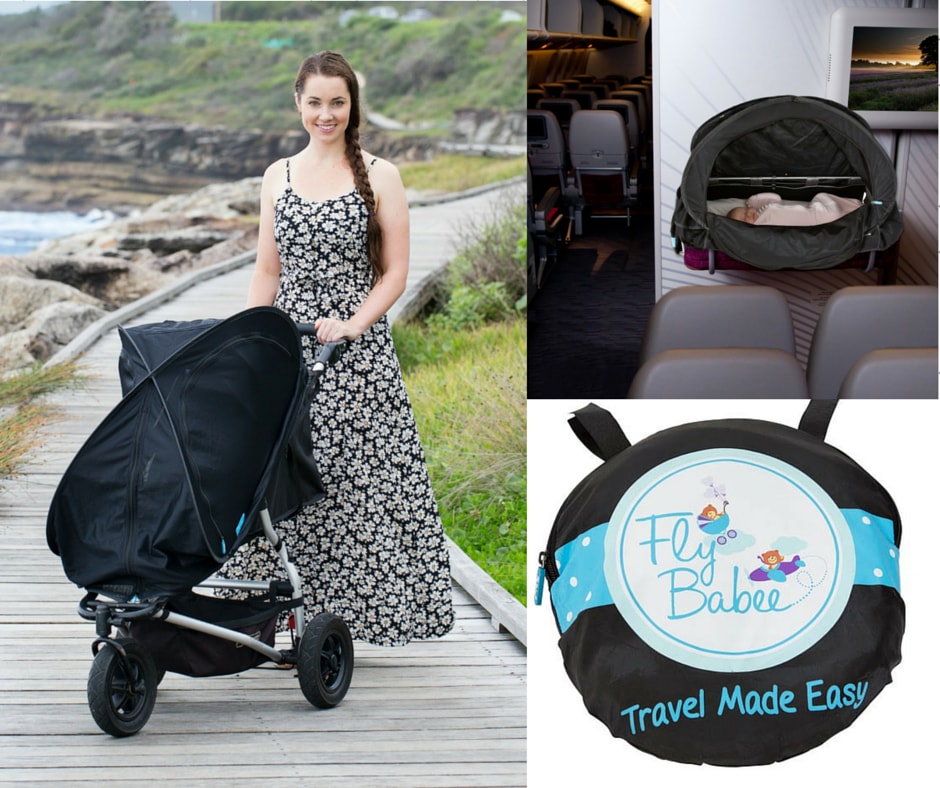 The future looks bright for this innovative Sydney mother and we couldn't be happier for her.  No doubt there will be cheers from fellow passengers and parents alike! There is nothing more beautiful than a soundly sleeping baby.
Want more? Have you seen the Adorable Sleeping Baby Dressed Up As Celebrities?