Four golden rules to follow for a healthy pregnancy
You've probably heard a lot of useful and not so useful advice about staying healthy during pregnancy.
We all know there are certain foods to avoid when we are expecting – such as sushi, raw egg, soft cheese – but there are FOUR basic but very important rules to follow to ensure a healthy pregnancy, check them out here.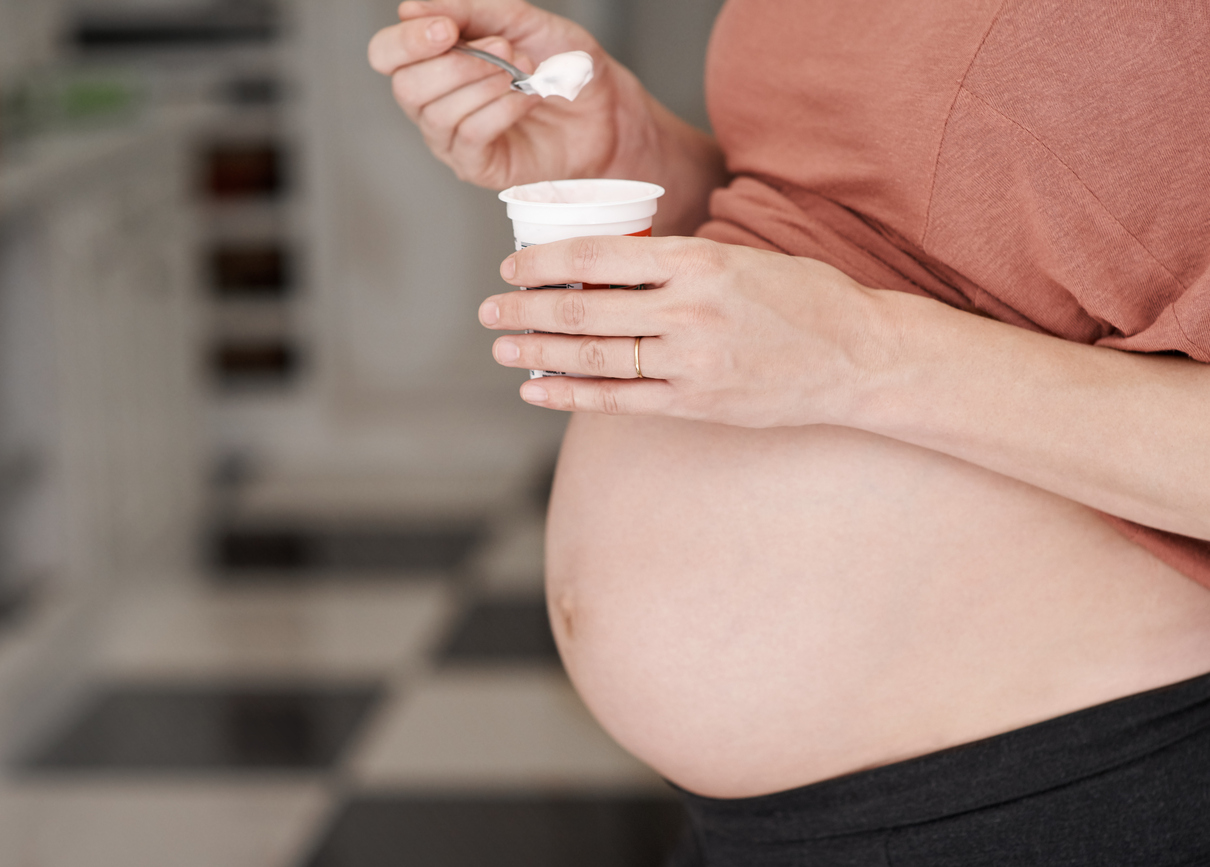 Follow these four rules for a healthy pregnancy
1.Choose real food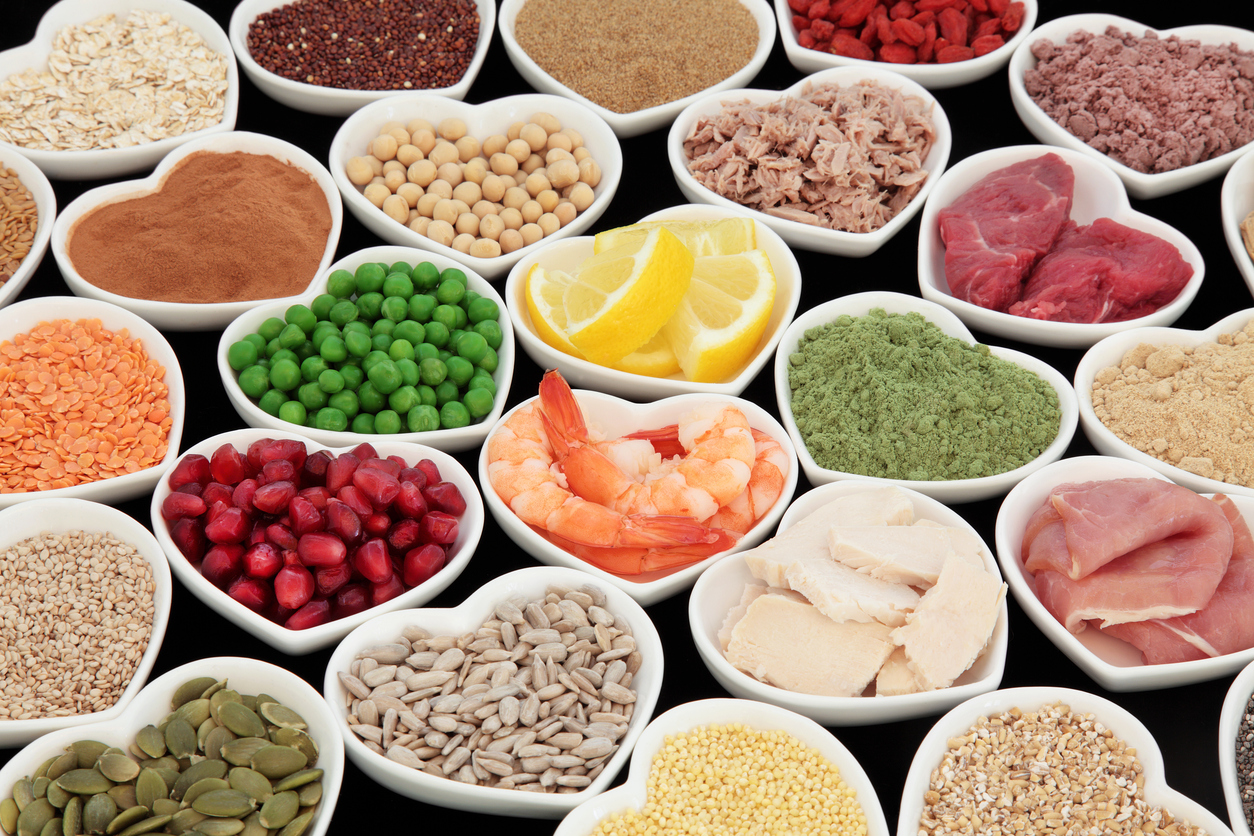 Try to limit the amount of processed foods that you consume during pregnancy, and up the amount of real, whole foods.
A foetus as young as five months old begins to 'taste' flavours from its mother's amniotic fluid. This can affect their preferences and tastes later in life.
So a diet with excessive amounts of packaged food that is sugary and fatty can cause a child to prefer those foods later in life.
The opposite is true as well, with a mother who chooses to eat less processed foods (instead focusing on fruit, vegetables, dairy, meat, seeds and nuts) is more likely to have a child that will eat those foods during the weaning process.
Check out our Healthy Pregnancy Eating and Exercise Plan for more information.
2. Keep your weight gain in check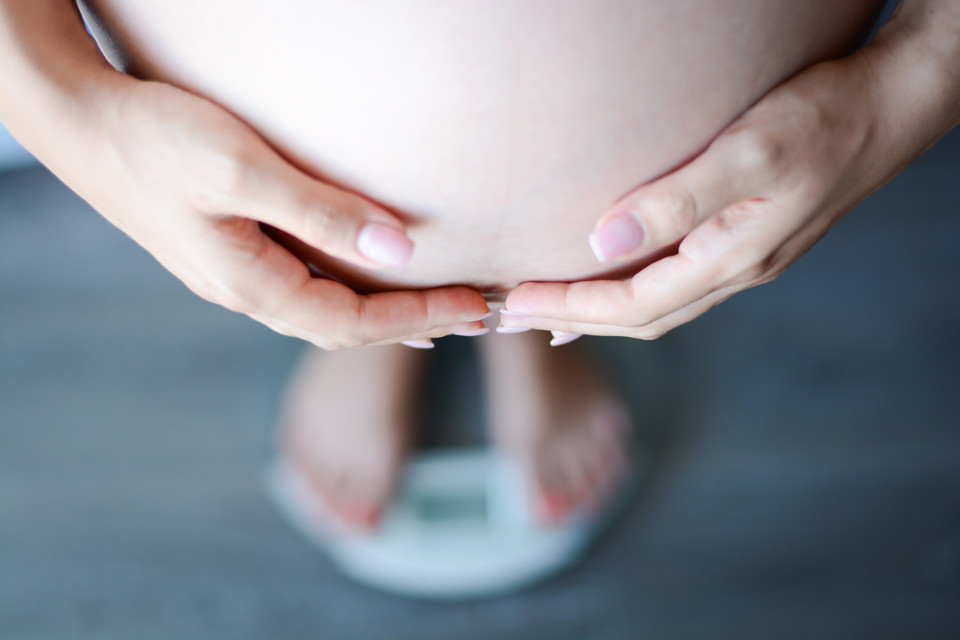 The idea of eating for two is a MYTH – instead it's important to try to keep your weight gain within the healthy range if possible.
Naturally this varies from person to person, but your doctor or midwife will let you know if they have any concerns.
Excess weight gain increases your risk of gestational diabetes and pre-eclampsia, so if you have any questions don't be too shy to ask.
3. Continue with exercise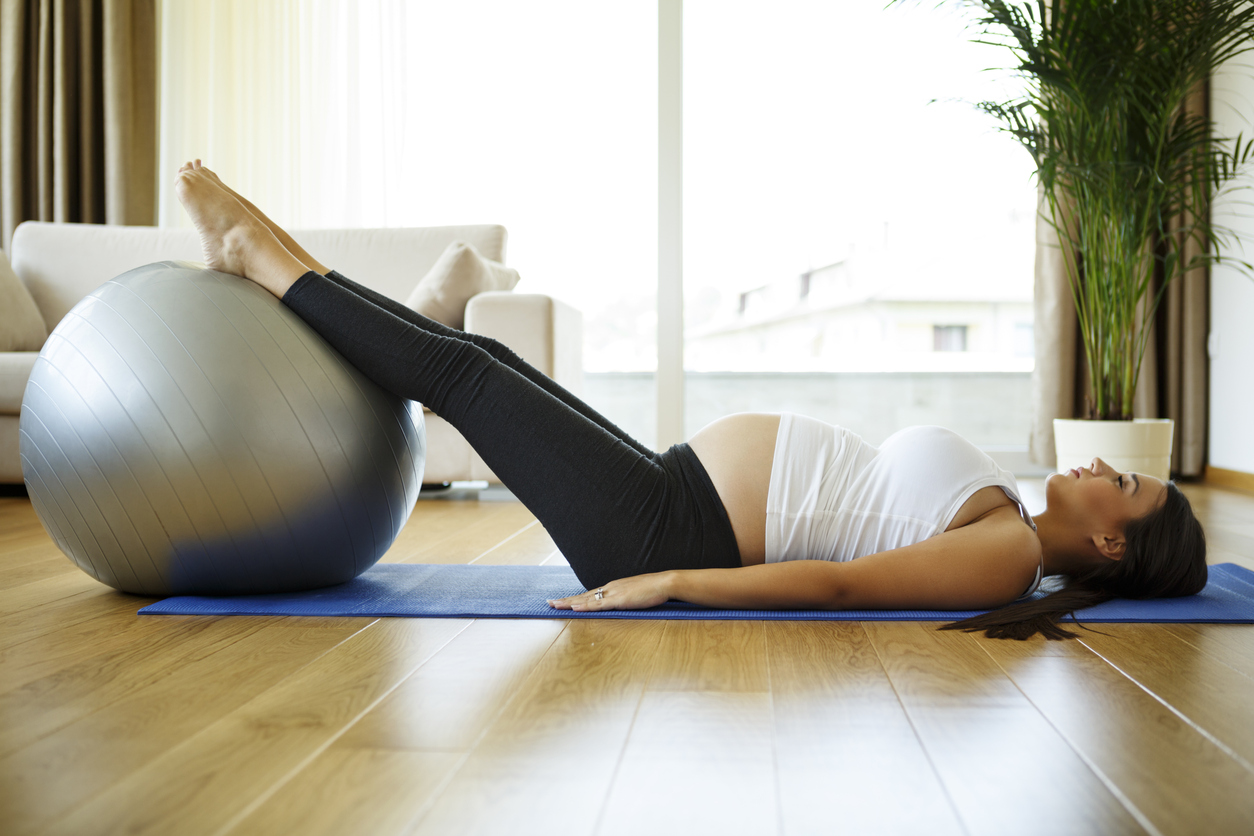 Keep moving during your pregnancy, and you can enjoy benefits such as a reduction in aches and pains, reduced risk of depression, as well as improved strength and stamina.
For those who were already exercising before becoming pregnant, it is generally safe to continue doing so (with modifications made as per your medical practitioner's advice).
If you haven't been active pre-pregnancy, ask your doctor or midwife for their recommendations based on your age and fitness levels.
Walking is a great option as it gets you out in the fresh air…and it's free! Swimming is also great, and later in pregnancy it's a nice feeling to take the weight off your feet for a while.
You can also use the Healthy Mummy Exercise DVD during pregnancy – there are different options for lower impact exercises for pregnant women. Purchase one of our Healthy Mummy Exercise Balls here.
What you want to avoid is overheating or becoming dehydrated, so keep an eye on how you feel post-workout and make changes as necessary.
4.Reduce alcohol consumption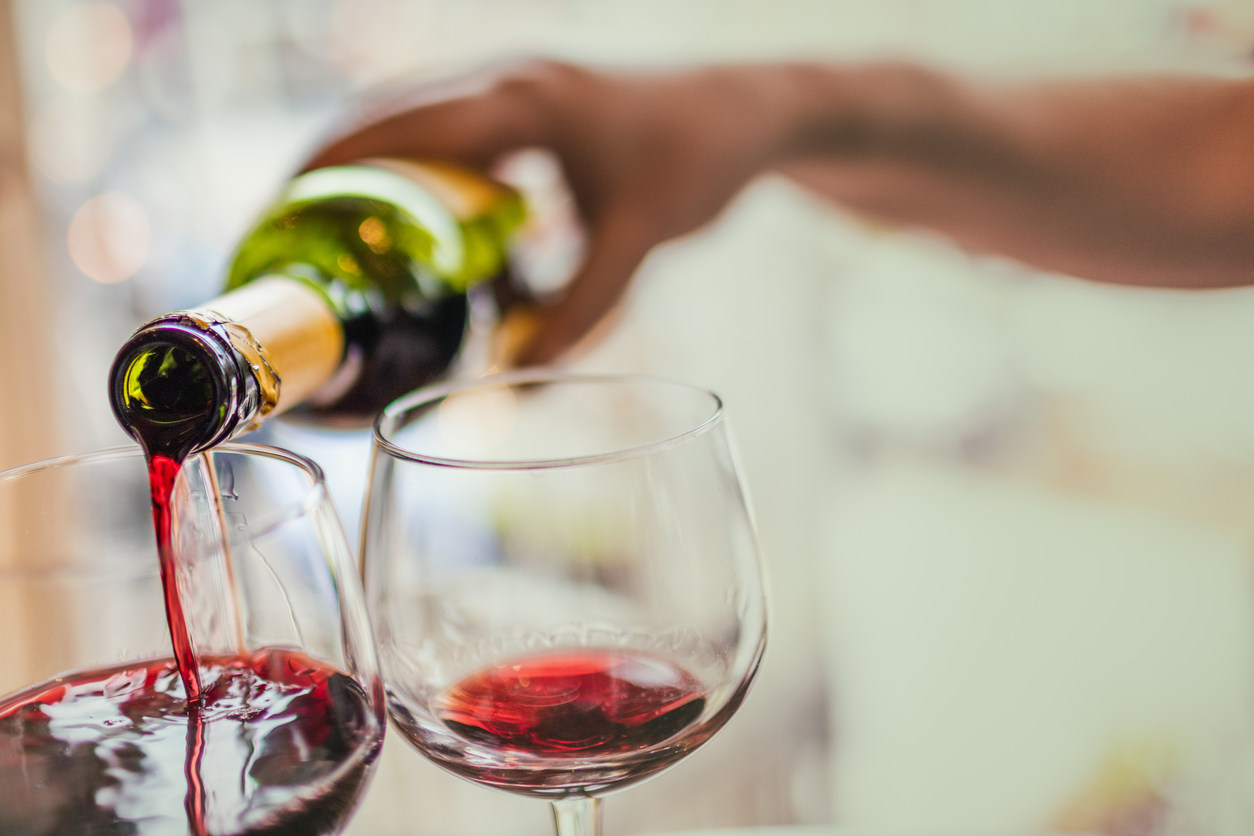 Consuming alcohol during pregnancy has been linked to miscarriage as well as other complications such as premature delivery and low birth weight.
There is not a lot of research on the subject to say that alcohol is safe at any level, so the general advice is to avoid alcohol as much as possible to ensure the best start for your baby.
Being active and healthy during pregnancy is a great way to give your baby the best start possible. It also makes it easier for mum to deal with the physical changes associated with pregnancy and birth, as well as those first months with a newborn which are equal parts wonderful and exhausting.
The Healthy Mummy Pregnancy Pack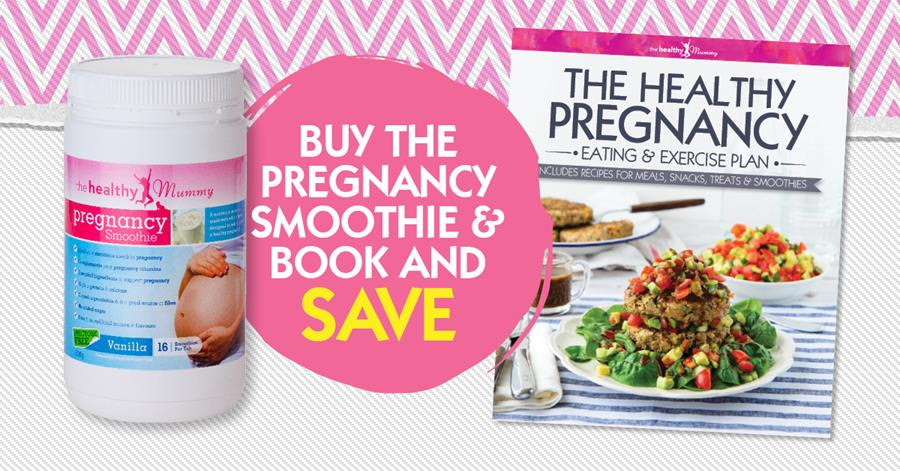 Did you know the Healthy Mummy has a Pregnancy Pack?
This pack contacts a Pregnancy Smoothie and Eating & Exercise Book which have been specially formulated to help women reach additional calorie and nutrient needs.
The Pregnancy Smoothie is designed to complement, not replace, your prenatal vitamin intake.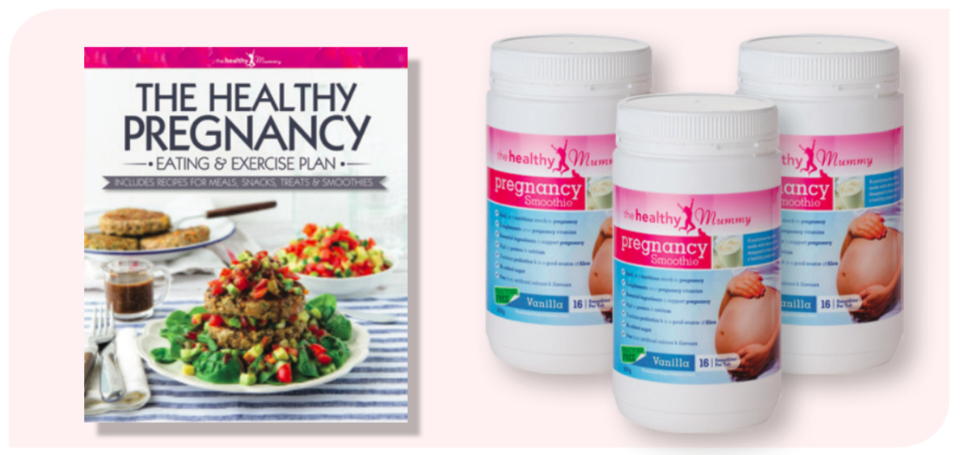 Our nutritionists ensured that the vitamins and minerals in the smoothie are at a low level so there is no risk of doubling up on any pregnancy vitamins.
It is ideal as a high-protein, high-calcium snack in pregnancy. You can download the Pregnancy Smoothie Label here.