After restricting calories, not sticking to unrealistic gym routines, Charlotte was very uncomfortable in her body which lead her to The Healthy Mummy!
A 28 Day Weight Loss Challenge member for a year now, Charlotte has gone from 110.5kg to 80kg, losing 30.5kg!
She says, "Since joining #teamhealthymummy my biggest achievement would have to be how far I've come in my presence of mind. I now have next to no worries on what people think of me. I'm such a different person than I was back then."
Charlotte talks about how much money she's also saving while losing the kg's!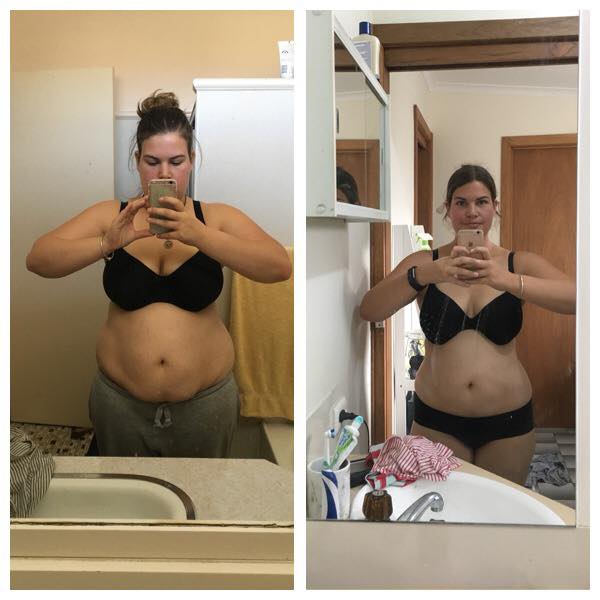 How this mum went from spending $350 a week on food to $150 a week
One of Charlotte's biggest obstacles she overcame was getting out of her own head and thinking so much about what other people thought of her.
"I was so nervous about anyone seeing me exercise and thinking they would all be making fun of the fat lady that was trying to exercise. But after a while I realised that people's opinions really shouldn't matter as they only say negative things when they are jealous and lacking something in their own life," she said.
Since Charlotte has gotten down to 80kg, she has gained muscle and is experiencing a plateau that is slowly shifting. "I just want to be toned and lose a bit of loose skin," Charlotte said.
Not putting pressure on herself as Charlotte is focusing more on being happy and healthy.
"I have confidence that I feel I'm never going to lose because I'm simply happy"
One of the biggest things that has changed in Charlotte's life since joining the 28 Day Weight Loss Challenge is the impact on her grocery bill!
"I used to spend around $350 a week on food for 2 adults and a baby. We would eat so much junk food, and our portions were huge," she said.
Now she shop for 2 adults and 2 hungry toddlers and it's rare that she spend more than $150 a week! That also includes nappies, wipes and all the household item top ups every week.
Charlotte meal prep her snacks every week and tries to make at least 2 of the dinners a bulk meal and those leftovers then go into her freezer stash as lunches for the next couple of weeks.
Most weeks Charlotte spends a total of about 5 hours in the kitchen for the whole week. "A meal I have on my plan almost every week is Weetbix slice. I'm such a chocolate addict and this slice makes me feel like I'm cheating on my diet, but I'm not!" she says.
"When I'm especially time poor my go to meal is an egg sandwich. I usually have eggs pre boiled in the fridge so I just have to whip them up with some mayo, and chives if I'm feeling fancy, add bread and greens and I'm good to go! If you're going to try the smoothies I definitely recommend cookies and cream. It is divine!" the busy mum said.
The Healthy Mummy has also made Charlotte's family much healthier and more conscious of what they put in their bodies. Her youngest has only ever had The Healthy Mummy meals since he could eat, and she finds now that he doesn't really ask for chocolate and chips like his older brother did.
Tips for anyone on a similar journey
No matter how busy Charlotte is she still tries to squeeze in a walk with her boys in the pram as she finds it makes all of them a lot calmer after a hectic day.
"But if that's just not possible I turn off all the screens and blast some peppy music and have a dance party for a few songs. We're all puffed and laughing by the end of it," she said.
Charlotte recommends finding a group of like minded people and just giving it a go. "You don't need to know these people or ever meet them, it's purely that inspiration and encouragement that you need when you first start out that is so important," she says.
Join our Private Support Group on Facebook to get in touch with like-minded mums on this journey.
Don't let winter derail you from staying on top of your goals
As we know cold winter days can lower our motivation to eat well and stay on top of our exercise routines, The Healthy Mummy Winter Weight Loss 28 Day Weight Loss Challenge is coming to your aid!
The Winter Weight Loss Challenge recipes are designed to give your body the richly satisfying and nutrient-dense food it craves, but without the unhealthy fats, sugar and calories traditionally associated with comfort eating.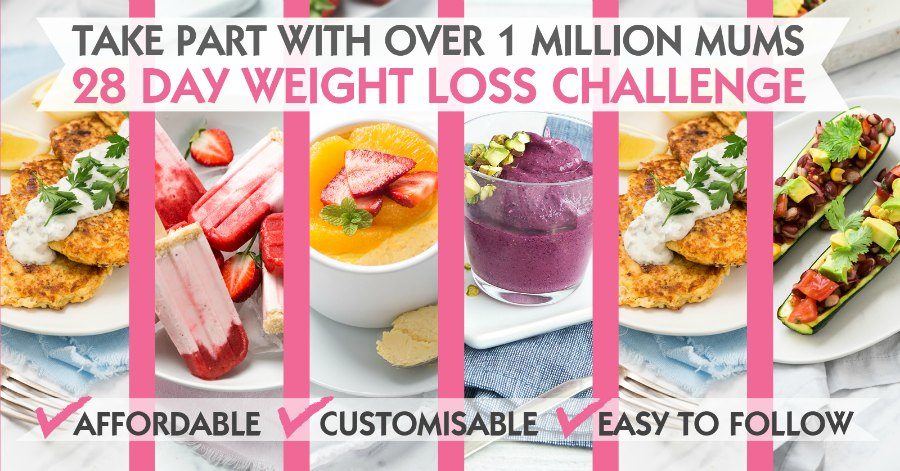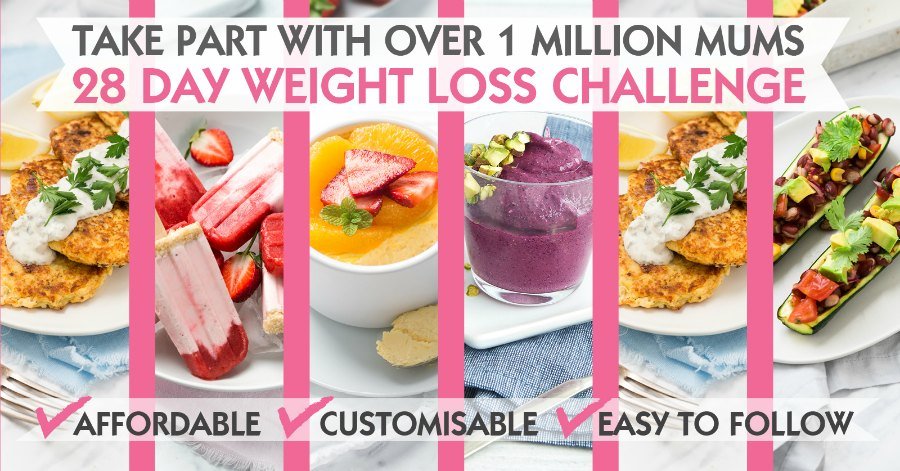 Plus, team the healthy winter Challenge meals with easy to perform exercise routines that are ideal to be done at home on the app, and you'll soon see that not even the winter rain and hail will stop you reaching your healthy lifestyle goals.