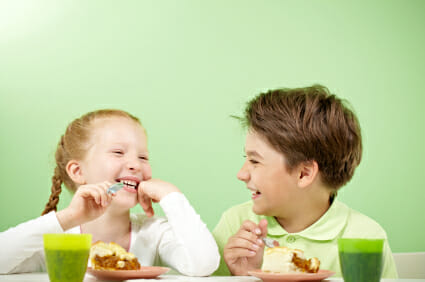 Being a nutritionist, some of the most common questions I have are about fussy eaters  and how to get your kids to eat vegetables. Day in day out.
So if you are struggling with this area, note YOU ARE NOT THE ONLY ONE!!!
In our home we have always tried to be relaxed about eating with our children. We always sit at the table (95% of the time) and eat the same family meal together.
Of course there are days when the sh#t hits the fan or when grumpy 1 and grumpy 2 rear their ugly heads, but generally this is how it exists.
Our constant attention to healthy eating habits have paid off, although it is repetitive and hard work.But like all families, sometimes the kids just don't want to 'play'.
This is where some imagination has to come into action and tonight I wanted to share with you this fabulously fun activity to do with your kids either for morning tea, afternoon tea or on the weekend.
I adore the story The Hungry Caterpillar as it talks about food and how the caterpillar is feeling when he eats. These are incredibly important feelings to encourage your child to talk about as well.
The story allows you to talk about fruits, vegetables, sometimes foods and everyday foods. It talks about feeling hungry, feeling full and how food helps you grow strong.
This activity really could be two fold. Reading the story together and then making this delicious Hungry Caterpillar yourself.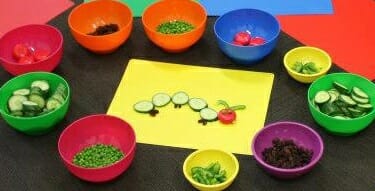 What you need per caterpillar is:
5 slices of cucumber
6 sultanas
2 thin slices of capsicum
2 peas (for eyes)
1 wax covered cheese (or you could use watermelon cut with a cooker cutter)
This Hungry Caterpillar activity is great as you get fruit, veggies and calcium into your child's morning or afternoon snack. It is fun and it gives some foods which they may not normally eat an opportunity to be presented in a permissible method.
You could also try other veggies for body parts to spice things up.

Plus grab a copy of the brand new Healthy Kids Cookbook here too
Special Offer & 10% Discount
If you are ready to lose weight then The Healthy Mummy plans offer a healthy and safe exercise and diet routine that are safe if you are breastfeeding and you can use code LOYALTY for a 10% DISCOUNT at the checkout