The May – Belly Blasting – 28 Day Weight Loss Challenge is just around the corner (like seriously, it starts on Monday!) and we are so, so, so excited to follow a meal plan that is designed by experts to help us lose 4-5kg, shake away stomach fat and tone our mum tums up.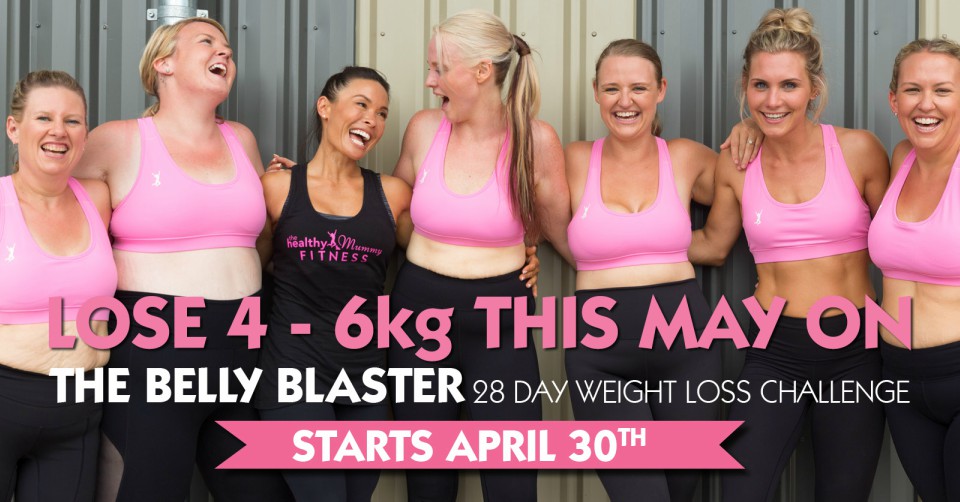 Get your FREE belly blasting recipe and exercise guide
To get you just as excited for our NEW Challenge – download our FREE belly blasting recipe and exercise guide!
This BELLY BLASTING pack:
Helps you understand what BELLY FAT is and why it can be so hard to shift.
Gives you tips on the best foods to eat to BLAST YOUR BELLY FAT.
Contains a range of DELICIOUS RECIPES designed to break down belly fat.
Has simple easy-to-follow exercise to help you TONE your BELLY.
And get's you PREPARED for the MAY 28 DAY WEIGHT LOSS CHALLENGE!!!!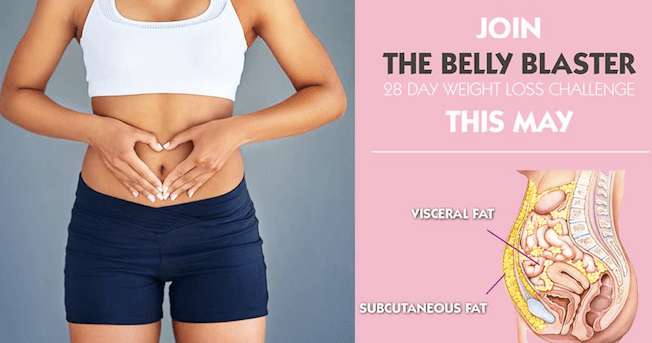 Amazing results from mums on our Challenge
1. Samara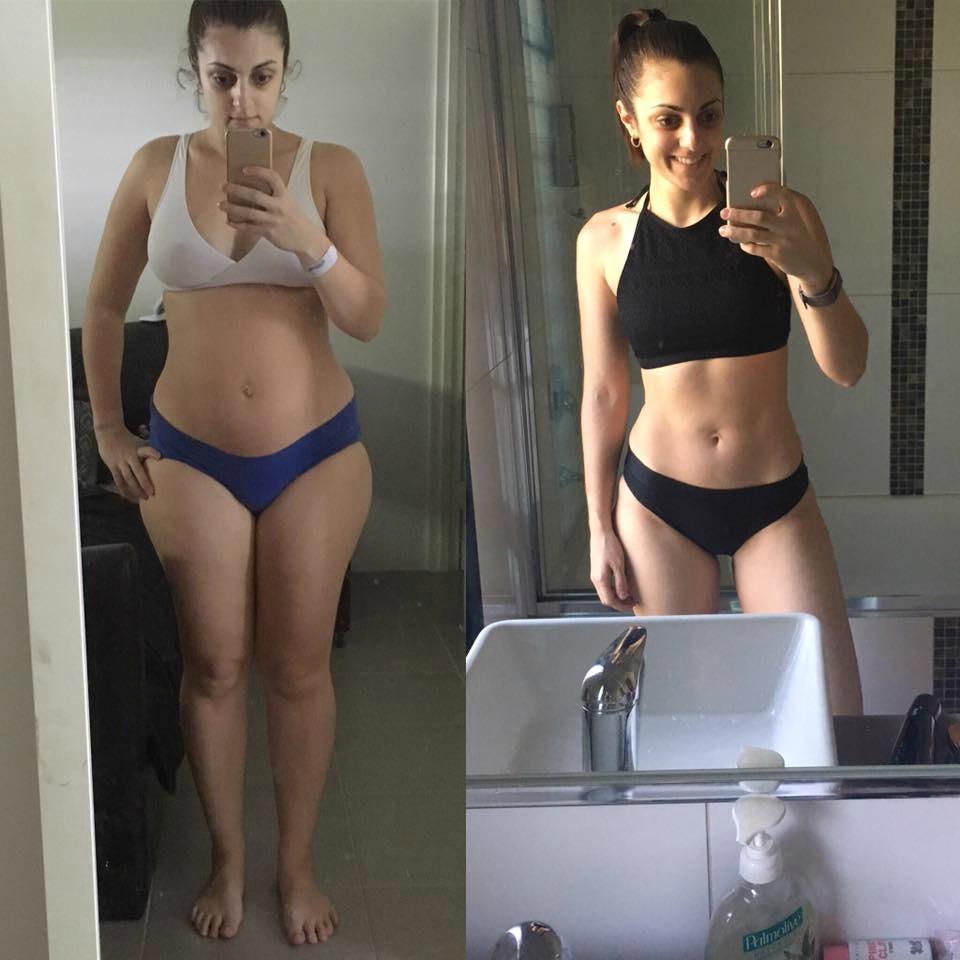 Mum of two Samara's transformation is UNREAL!
And for anyone who wants to know how she achieved those hot abs, Samara has shared her top three tips that helped her ditch the tummy fat and look and feel like a superstar:
Start simple: Don't underestimate the power of a good walk. Once your fitness levels increase, try adding in a bit of a jog. I started walking within the first few weeks of having my second daughter. The fresh air was good for everyone. Slowly I increased it to a jog every now and then, and now I try to see how long I can run for. I can feel and see the difference in my mid section.
Never underestimate the good old crunch: Mix it up a bit too. Try some normal crunches, add in some twisted crunches, then throw in some oblique crunches! I love doing crunches on an exercise ball too for a raised crunch!
Clean eating and drinking: They say that abs are made in the kitchen and they can't be more right! If you really want to get rid of the fat or bloat around the tummy, then make sure your food is clean! Starving yourself will not work! The meals in the Challenge Hub are filled with perfect well-balanced recipes that will provide your body with the nutrients and energy that it needs!
2. Leah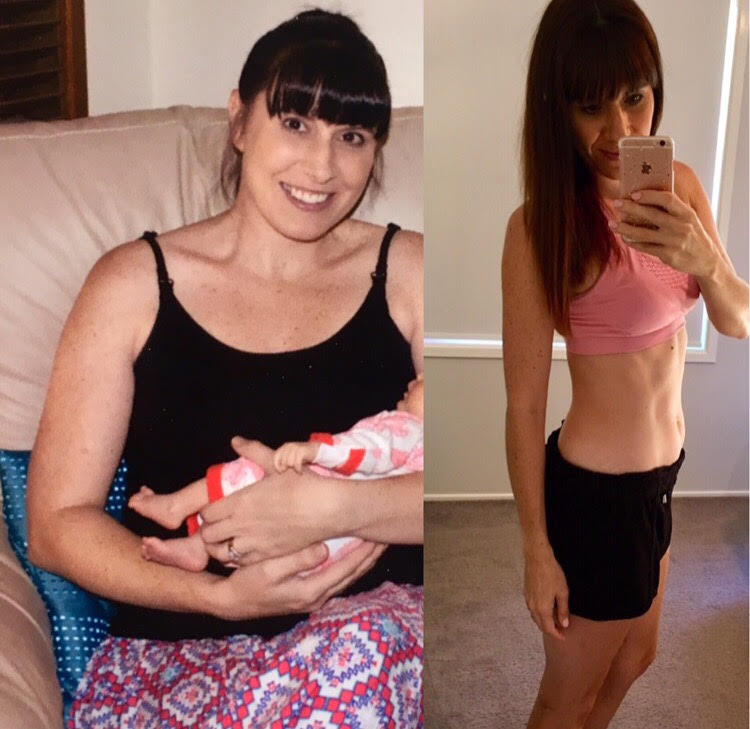 Back in February 2015, Leah felt tired, lacked energy, felt constantly bloated and weighed in at 75kgs. Wanting to feel healthier and happier, she took the plunge and started her first 28 Day Weight Loss Challenge when her youngest was five months old.
By sticking to the meal and exercise plans for 6 months, Leah lost 15kgs*- that's an average loss of 500g-1kg a week.
Along the way, Leah learnt the top exercises to beat fat are:
28 Day Weight Loss Challenge Exercises – Along with following The Healthy Mummy 28 Day Weight Loss Challenge meal plans, I regularly do the challenge exercises.
Running – Not only does running a great cardio workout that burns fat quickly, but it also works your entire abdomen.
The Healthy Mummy Tummy Tamer Challenge – I have completed this a numbers of times throughout my Healthy Mummy journey and it sure works! This challenge taught me some new exercises which targeted different sections of my core, in particular the V lift with oblique twist. Get your Tummy Tamer Guide here!
Planks – I love planks. They hurt BUT the plank is one of the best exercises for core conditioning. Added bonus, they also work your glutes and hamstrings, supports proper posture, and improve balance. I try and do three 60 second planks per day.
Wall sits – Doing wall sits requires you to suck in your tummy and tighten up your abs because that is what a wall sit is. If you aren't flexing your abs the whole time that you are doing wall sits then you aren't really doing it properly. Yep, they hurt but totally worth the pain!
3. Sascha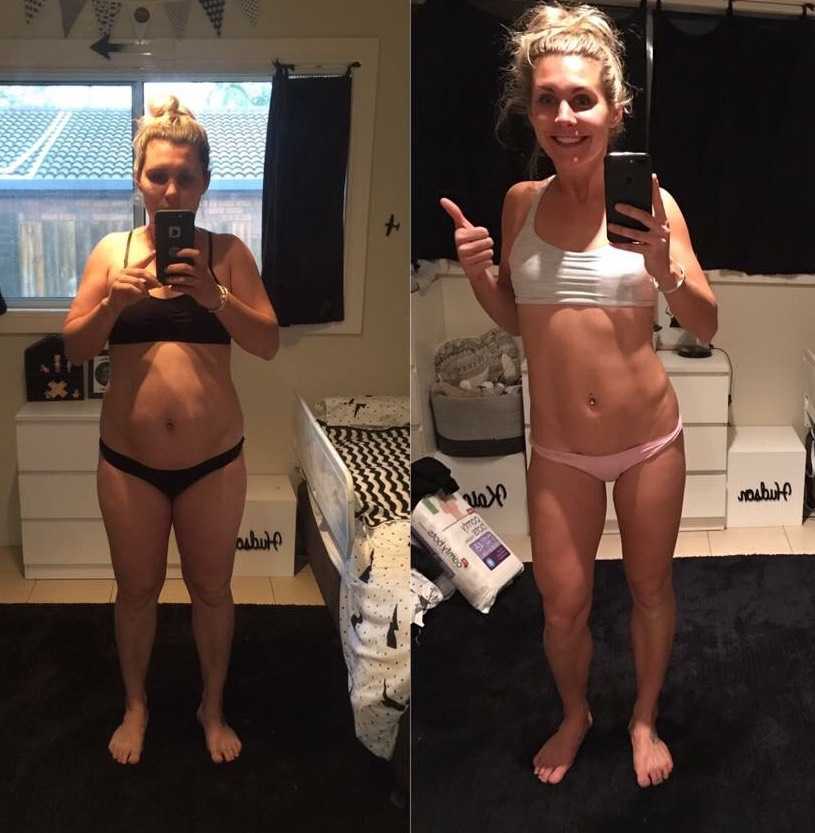 Sascha  reveals she overate when she was pregnant, then struggled to shift the extra weight after she gave birth.
"I never had to watch what I eat, so I totally took advantage if that during my first pregnancy," she tells The Healthy Mummy.
"I was tired and constantly thinking about food. After that I looked in the mirror and was totally shocked."
Through the help of The Healthy Mummy smoothies, Sascha has dropped 20kgs and lost another 5kgs through exercise.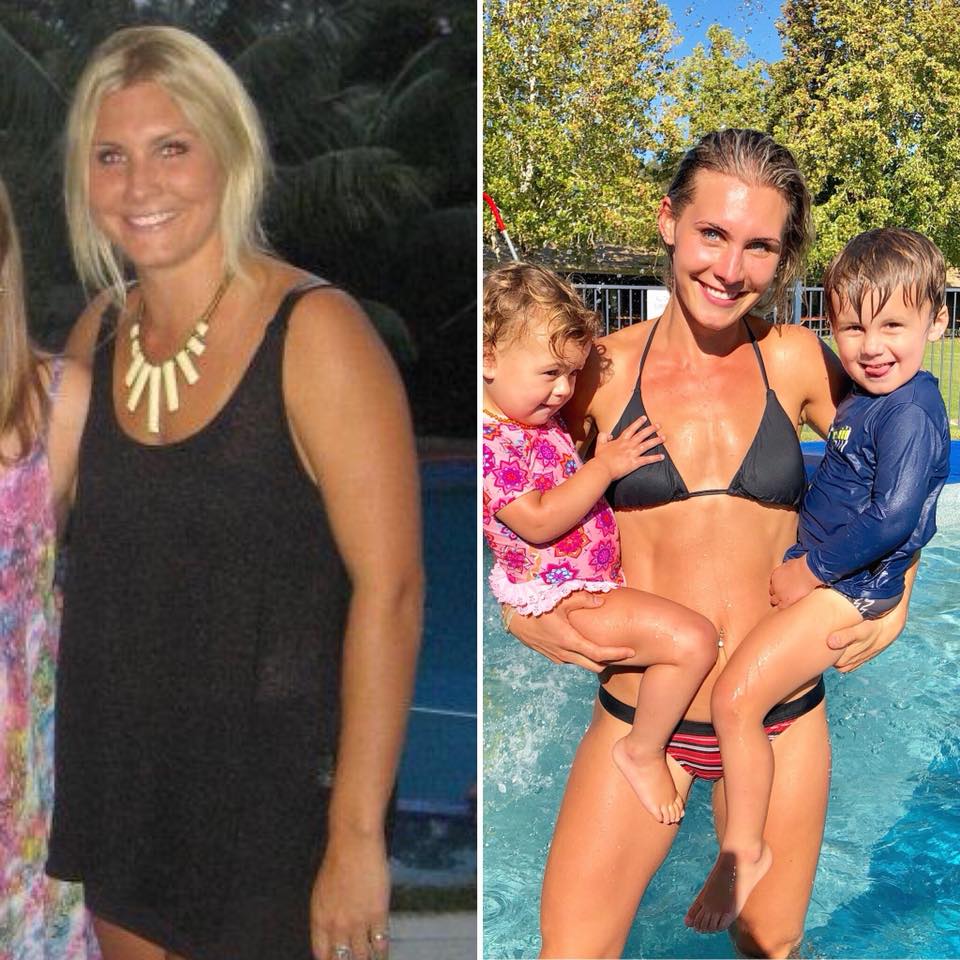 "Healthy Mummy has changed my life. It pushed me to be more educated, it made me explore food on a deeper level and experiment. Im no longer afraid of food," she adds.
"I've never looked back, I've developed a life long, healthy relationship with food."
Want to shift your belly fat but feel like you have NO TIME in your day to exercise and eat healthily? That's where the Healthy Mummy's 28 Day Weight Loss Challenge can help.

Our Challenge includes:
28 days of at home exercise routines (no gym needed) – with video instruction
Customisable and breastfeeding friendly meal plans
Time-efficient exercises for busy mums – under 30 mins
Challenge combines Pilates exercises with interval and circuit training (HIIT)
Suitable for basic to advanced fitness levels.
Home to thousands of EASY-TO-MAKE recipes.
To find out more on the 28 Day Weight Loss Challenge click here.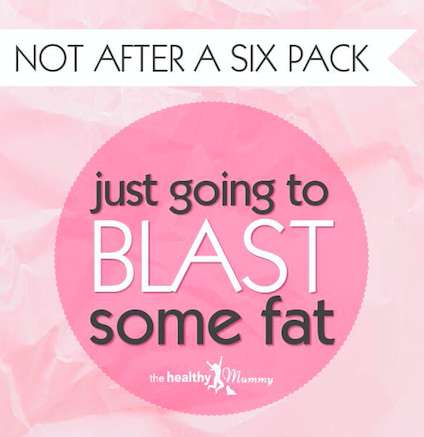 *Images and references to kilograms lost are as supplied by the individual in the story. The Healthy Mummy assumes information and photographs supplied to be true in nature and is not responsible for any false misrepresentations or claims relating to their programs or products.