"April 2018 marks five years since I decided to Google 'how to lose weight when breastfeeding'"
At 39 weeks pregnant Ashleigh weighed just under 90kgs. Ash certainly wasn't impressed by this figure and made the decision to not weigh herself again.
Fast forward a few more weeks and Ash welcomed a beautiful baby boy.
It was then, after the birth of her precious son, Ashleigh was ready and felt empowered to do something about her weight. Ashleigh says she felt as though she carried a little too much weight since the age of 15, but it was NOW she felt finally ready to take charge.
Fast forward again to April 2018 and Ashleigh has hit an incredible, incredible milestone. "April 2018 marks five years since I broke down in tears, decided enough was enough and Googled 'how to lose weight when breastfeeding'," Ashleigh reveals.
That's when she discovered The Healthy Mummy. This is Ashleigh's incredible weight loss journey.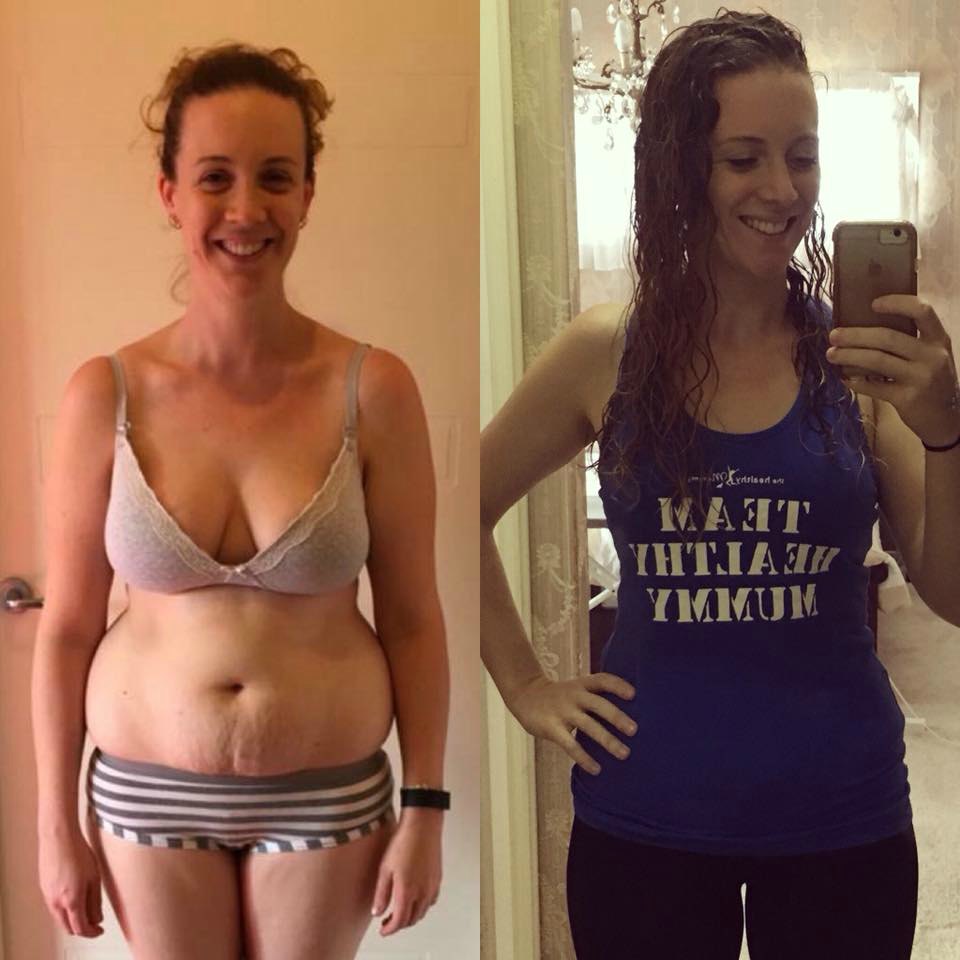 Ashleigh's weight loss transformation 5 years on
In April 2013, 4 months after the birth of her son, Ashleigh Googled 'how to lose weight when breastfeeding'. That is when she stumbled across The Healthy Mummy and was inspired by the company's vision and products; aimed to empower new mums to take charge of their health and shed the 'baby weight'.
Ashleigh then decided to purchase The Healthy Mummy's vanilla smoothie tub and the 28 Day Diet and Exercise Book. The Healthy Mummy Smoothie specifically, is FAB for breastfeeding mums. Loaded with essential nutrients and vitamins – The Healthy Mummy Smoothie is a nutritious meal replacement and can also help support breast milk supply.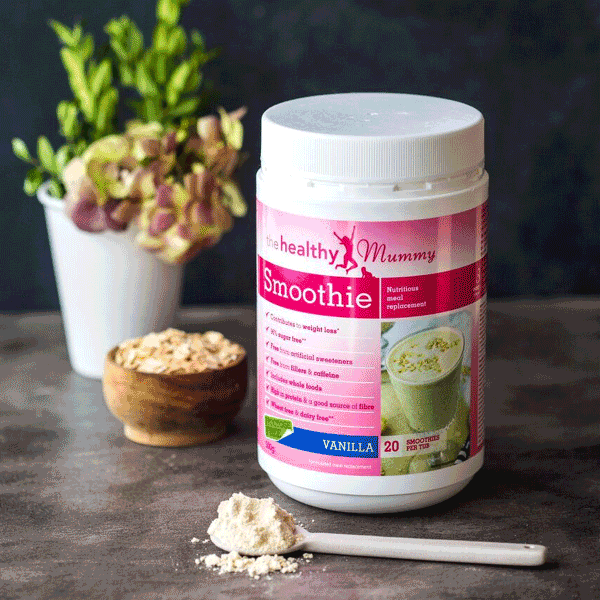 You can check out how our smoothies compare to other smoothies on the market HERE.
Ashleigh took her first 'before picture' and was determined to see some awesome results.
Within one month, Ash had dropped 3.5kg and was 'hooked'. In just 30 days, she had seen awesome results from sipping on the smoothie and sticking to the meal plan. "The meals were delicious and the smoothies were super convenient for a breastfeeding mum," she adds.
By the end of the year, Ashleigh had lost nearly 13kgs. What's more she was able to walk down the isle and marry her hubby while at her goal weight, which was 63kgs.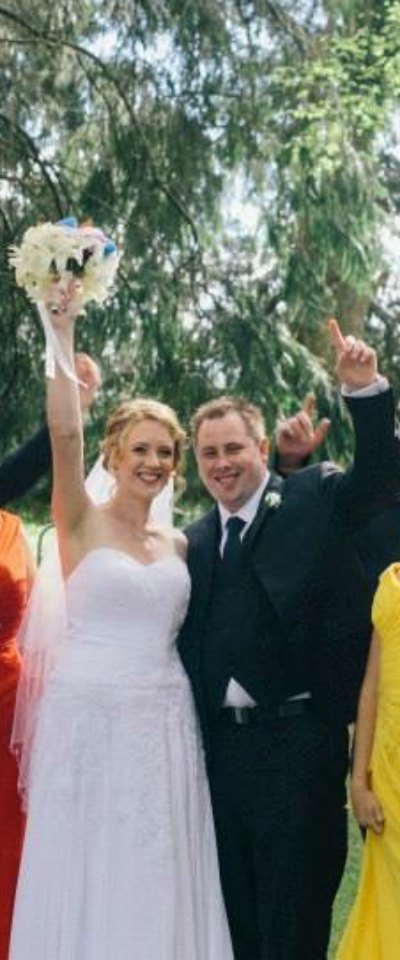 She says, "At that point I was loving The Healthy Mummy lifestyle so much that I continued to use the recipes and smoothies to maintain my weight."
In 2014, Ashleigh decided to sign up to The Healthy Mummy's 28 Day Weight Loss Challenge. The 28 Day Weight Loss Challenge is a 4 week meal plan loaded with delicious and nutrient-dense recipes. What's more, the Challenge has over 4,000 recipes, over 350 exercises, numerous workout videos and customisable meal plans, allowing women to cater for all dietary requirements. The 28 Day Weight Loss Challenge has an app which can be conveniently used on your mobile phone – so it's literally like having a PT in your pocket!
You can try a weeks worth (7 days) of Healthy Mummy meals and exercise programs INSPIRED BY THE CHALLENGE for FREE here – by downloading this sampler.
When Ashleigh signed up to the Challenge, she was shocked (in a good way) at how EASY the recipes were to make. With that, she found she was able to save a lot of time in the kitchen.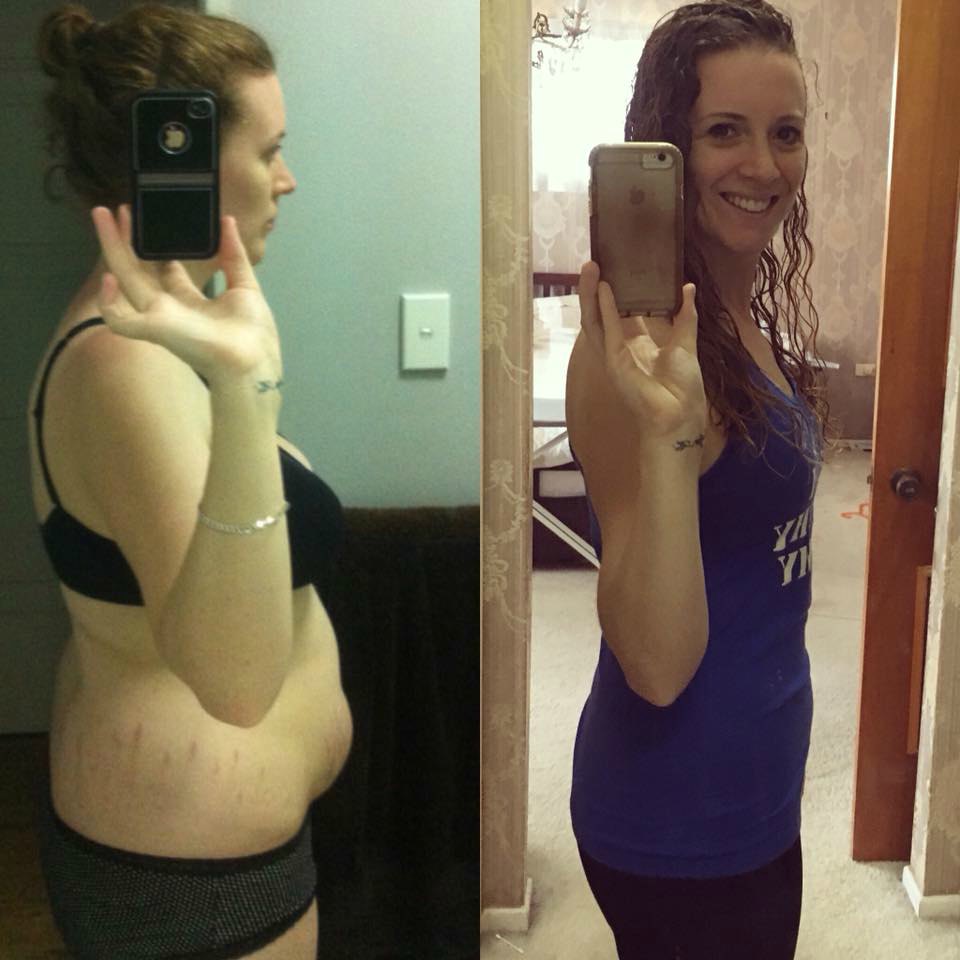 A healthy pregnancy
In November that year Ashleigh discovered she was pregnant with baby number two. Yay!
Continuing to follow the 28 Day Weight Loss Challenge Meal Plan, Ashleigh felt she had her healthiest pregnancy yet.
However after baby was born, Ashleigh's health took a little bit of a dip.
"After my daughter was born I began the journey to lose the baby weight once again, while battling severe Postnatal depression and anxiety," she says.
Thankfully, Ashleigh was able to improve her mental health. She was also able to lose the weight she had gained during her pregnancy. What an inspiring mama!
Ever since, Ashleigh has been maintaining her weight loss. She is still a 28 Day Weight Loss Challenge member and says it brings her 'great convenience' to her life.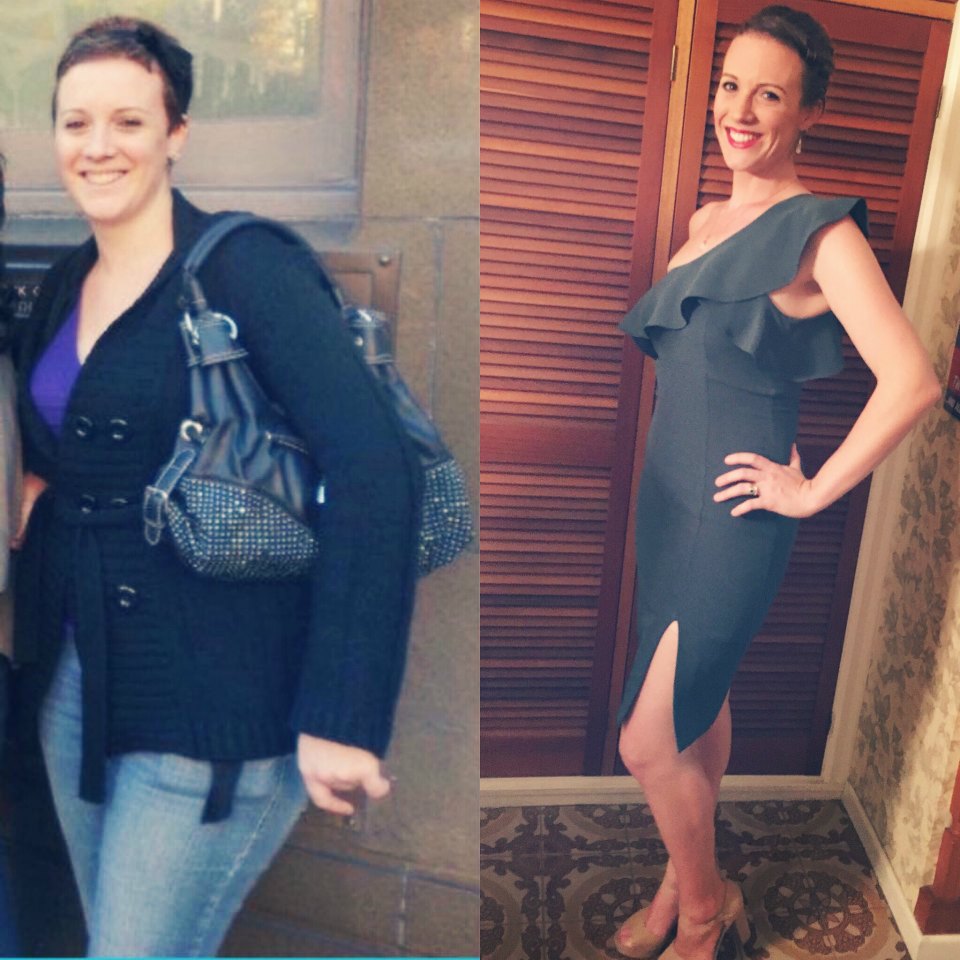 Ashleigh says that this quote sums up her Healthy Mummy journey, 'The glory is not in never falling, but in rising every time you fall'.
"It doesn't matter how many bad days you have, how many times you slip up and over indulge, how many times you have a day off exercise because you're exhausted, it just matters that you get back up and you keep working at it.
That you go to bed a stronger, healthier, fitter person than you were yesterday," Ashleigh said.
Absolutely amazing – keep up the INCREDIBLE work Ash!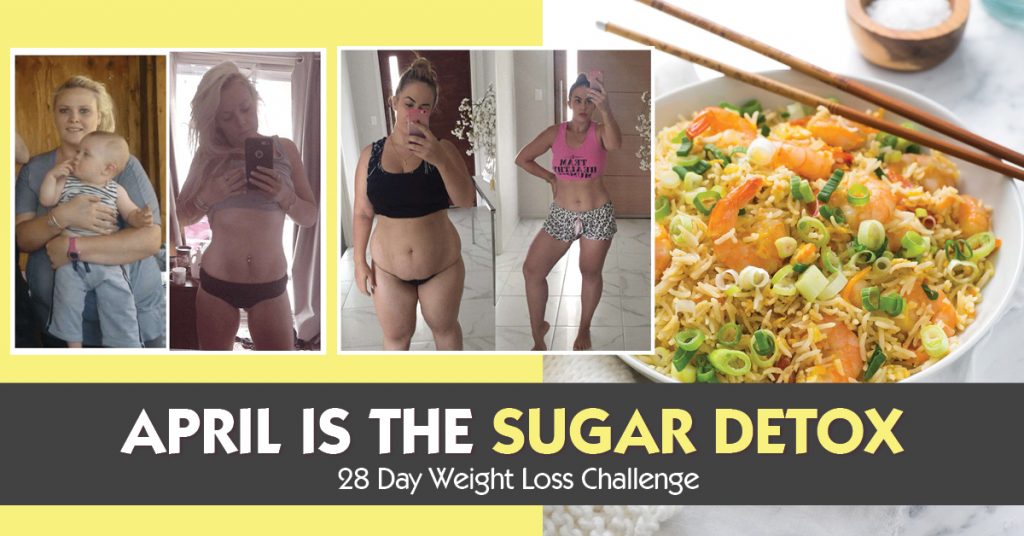 If you are inspired by Ashleigh's weight loss journey and want to take charge of your own weight – Join Ashleigh on the 28 Day Weight Loss Challenge.
With more than 4,500 delicious (and healthy) recipes, 350 exercises & 24/7 support – the 28 Day Weight Loss Challenge is designed (and proven) to help busy mums like you lose weight!
What's more, each month the 28 Day weight Loss Challenge take ones a NEW theme. That way, you get new recipes and meal plans each month, learn new culinary skills and focus on different areas of your body.
APRIL IS THE SUGAR DETOX MONTH! Which is GREAT given it comes straight after EASTER!
To learn more and join the Challenge, click here.
NEXT ROUND STARTS MONDAY.