Congratulations Ladies!
We are officially half way through the March Budget 28 Day Weight Loss Challenge (Woohoo!). You have made it to week three and we know you are going to SMASH the rest of this month.
Today, not ONLY are we celebrating our progress – but we get to take part in the Fitness Test to see how far we have come! YAY!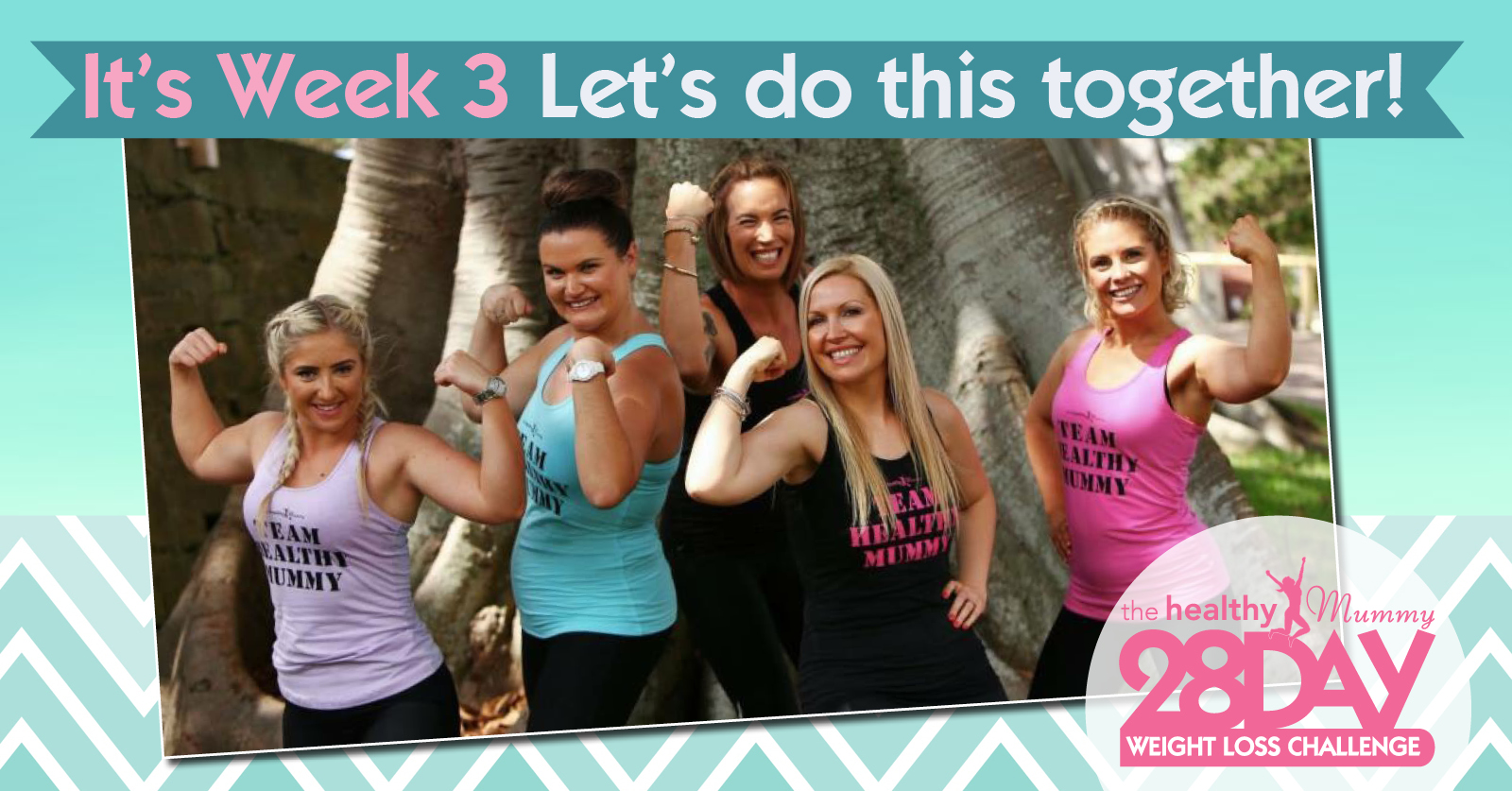 The Fitness Test is a great way of measuring your fitness and strength progress without solely focusing on a number on the scales.
We all know the scales don't always reflect our hard work. So, discovering that we can do two or so more push ups, five more squats or hold a plank for 10 seconds longer IS NOT ONLY BEYOND MOTIVATING but ticks the whole 'I am making progress' box!
It's the PERFECT confidence booster and motivator to keep on going!
We can't wait to see your results and progress in your Fitness Test. You may be surprised at how they compare to your week one results!
For EXTRA hints and tips on the Fitness Test check out this awesome tutorial.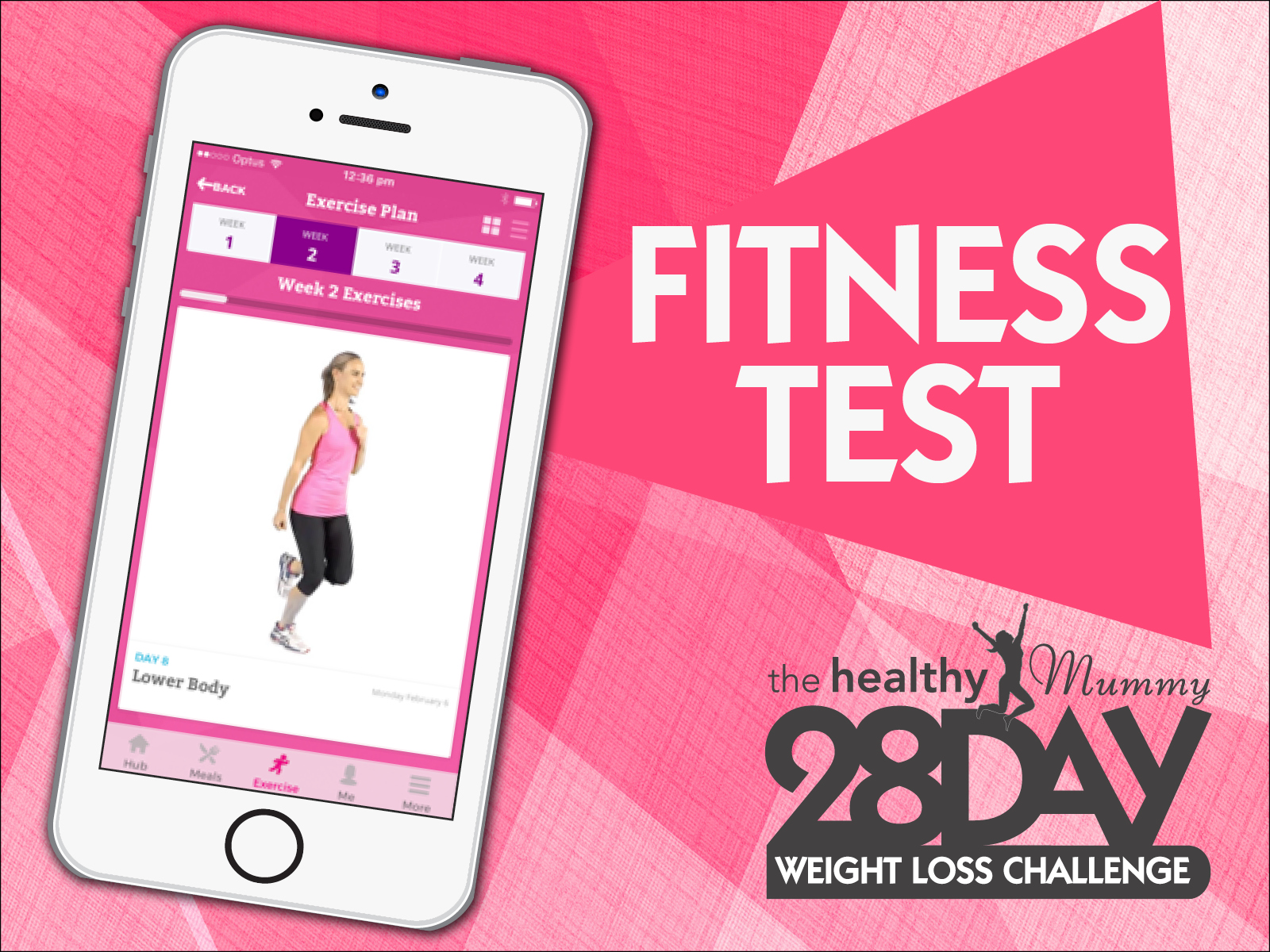 Week Three Meal Plan
Week Three Meal plan is now ready to go! And once again, we are excited to be saving on groceries, preparing family-friendly meals AND STICKING TO OUR HEALTHY-EATING FOOD PLAN! Yippee!
FOUR AMAZING BUDGET MEALS YOU HAVE GO TRY THIS WEEK NO MATTER WHAT! 
Repeat easy breakfast options. Make an extra batch of the Banana and Oat breakfast muffins. With five minute prep time and 300 cals per muffin they make a fabulous breakfast for busy mums.
Cheesy Broccoli Bites are not to be missed this week.  These delicious morsels are packed with flavour and super cheap to make.  Tell the kids they are called 'monster bites' and they will be fighting over them!  Perfect for baked lunches as can be served hot or cold.
Beat the sweet cravings with the Apple, Ricotta & Pecan Bites.  No excuses to hit the biscuit tin.  These delights only take 5 minutes to make and are perfect snack at only 158 cals per serve.  If you don't have pecan nuts you can use walnuts or cashews. You decide!
Everyone loves Chicken Rissoles! Make a double batch and save money, time and wastage by having leftovers for lunch.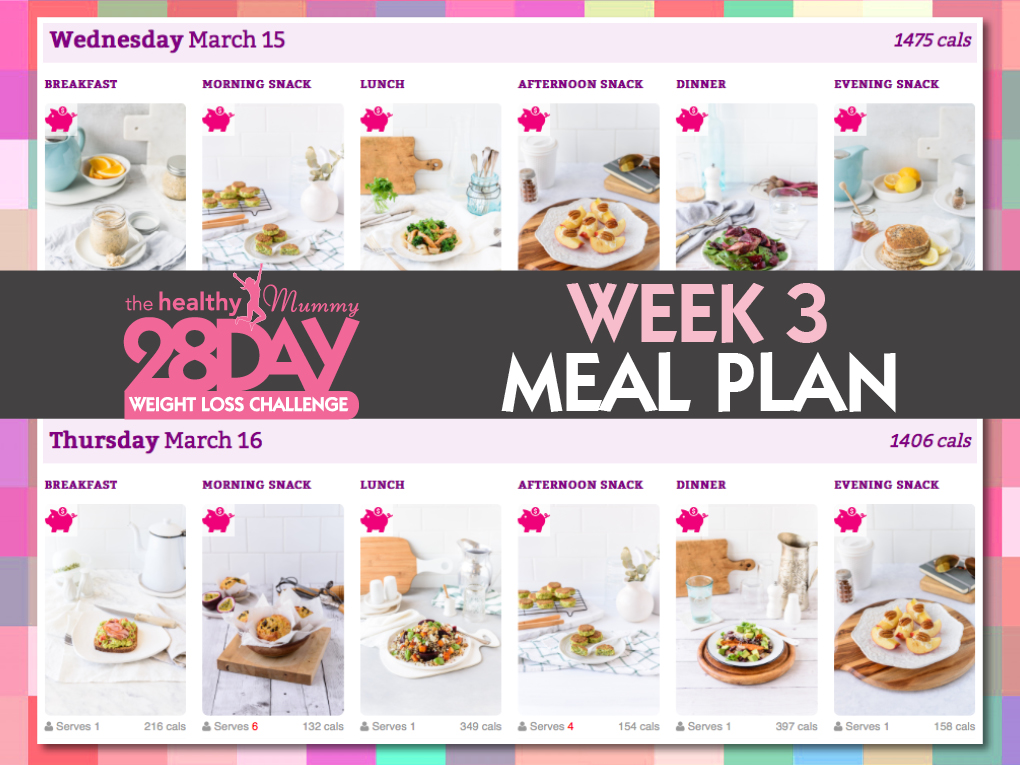 Let's Talk Budget!
Our Amazing 28 Day Weight Loss Challenge Support Squad are online (and live) TODAY in our The Healthy Mummy and Lose Baby Weight Support Group. 
Our amazing squad will be talking to you about how THEY SAVE BIG BUCKS on their shopping bills and their best budget-busting meals and tips that the whole family will LOVE!
Join us our The Healthy Mummy and Lose Baby Weight Support Group at 11am AEST  for an Online Question Time Session from our Amazing 28 Day Challenge Support Squad!
Make sure you pop over and join us HERE.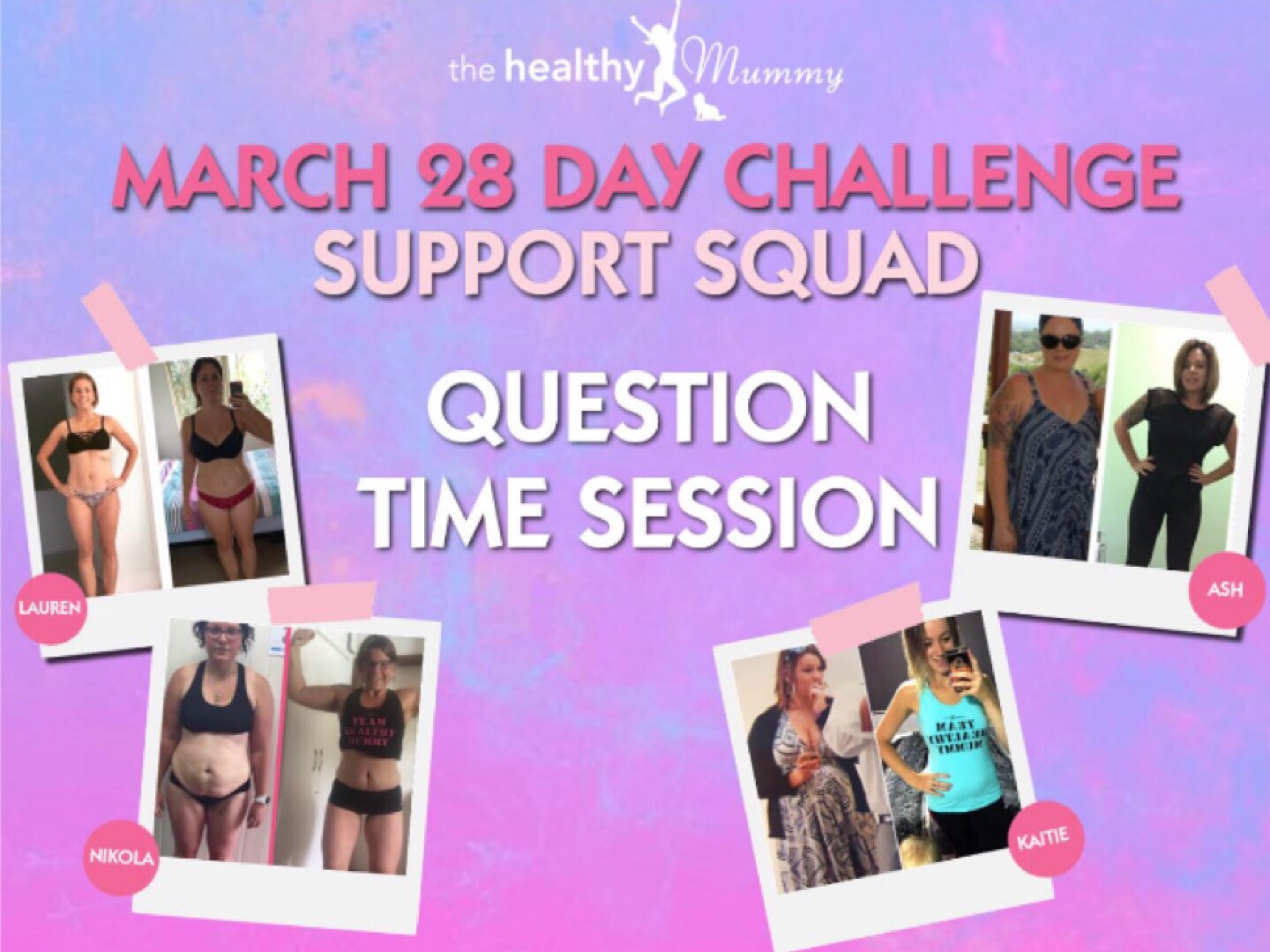 Keep Going Ladies!
We are so proud of everything you have achieved so far.
We just want to remind you not to compare yourself to others. Every single journey and story is different and everyone has different goals.
We know its is hard sometimes to stay motivated and we want you to remember we are here with you every step of the way! Please be proud of everything you have achieved so far, as every change or step you take is one step closer to a new you! You can do this!