Mum discovers the secret to raising happy, confident daughters
Mum-of-two, Julie, says she wasn't always confident.
After finding The Healthy Mummy, Julie very quickly joined The Healthy Mummy's 28 Day Weight Loss Challenges and started drinking The Healthy Mummy Smoothies. Not long after, Julie began to notice not only the number on the scales drop (15kg to be exact) but she noticed her fitness, confidence and self esteem were improving.
All of a sudden Julie began to feel stronger and healthier and felt like she was becoming an awesome role model to her two little girls, and a woman they could one day look up to.
This is Julie's incredible Healthy Mummy journey.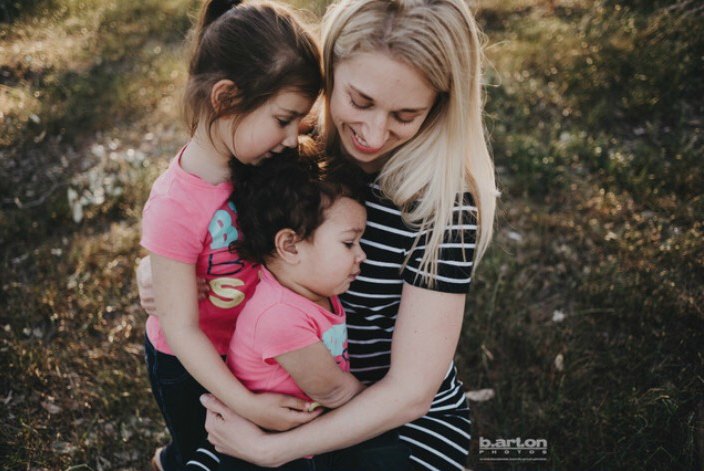 Being healthy and confident
Losing weight doesn't automatically mean you will gain confidence and boost self-esteem. After all, our happiness shouldn't be based on the way we look. Instead, it should be based on how we love and look after ourselves.
While Julie says her confidence did improve after losing weight, it sky rocketed when she began to feel healthy.
Julie soon realised that being and feeling healthy made her feel empowered. By being healthy she could be strong for her beautiful girls. In turn, she could also encourage them to look after themselves and share the same strength.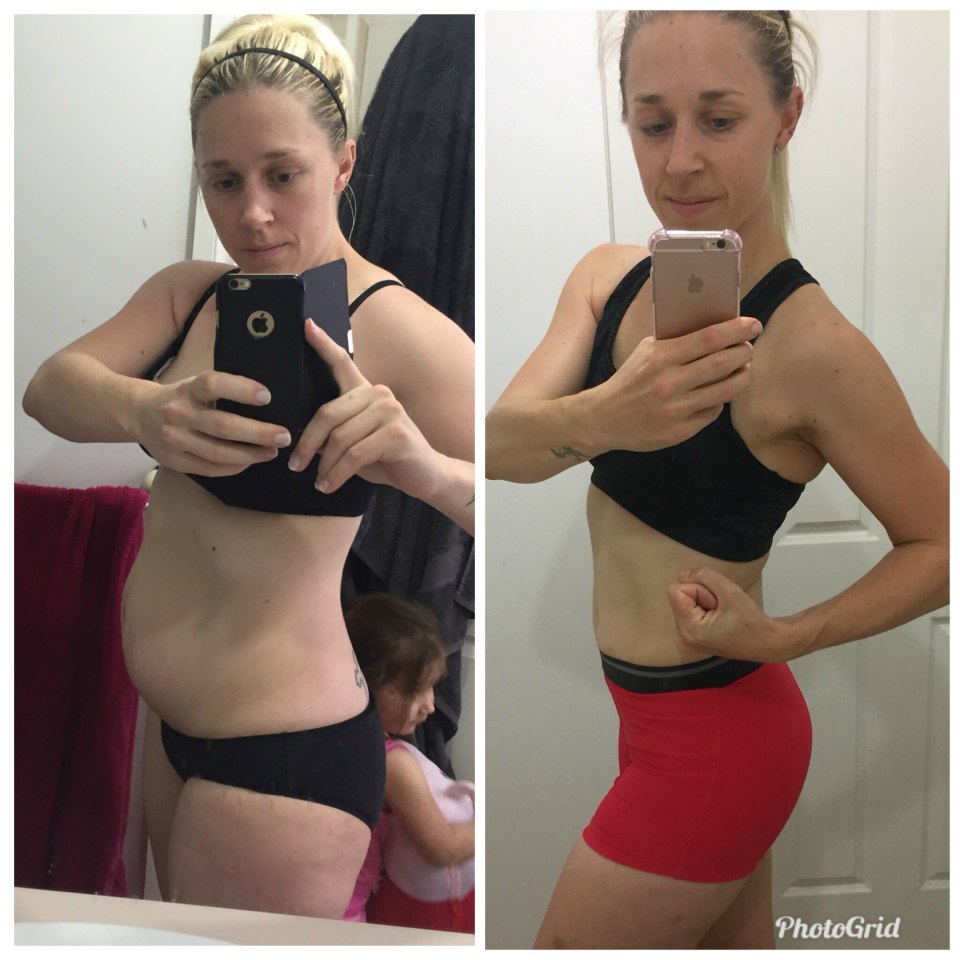 Julie is now determined to one day teach her girls that being healthy, no matter what size you are is when you will feel your best and believes that the secret to confidence is taking charge of your health.
Julie admits she joined The Healthy Mummy's 28 Day Weight Loss Challenge, a four week meal plan designed to help mums lose 4-5kgs a month with nutrient dense food and exercise programs, "...in the hope that my girls would grow up being, and feeling confident and not suffer the self-esteem issues I did as a teenager."
She now lives by the following quote, even on those 'harder days':  'Motivation is just like a muscle, you need to work on it in order to build it'.
"This is something that rings so true to me," she adds.
How the 28 Day Weight Loss Challenge works for Julie
"I have one daughter who is extremely fussy and one who has severe allergies, but even with these restrictions, I can still cater for my family's needs using the 28 Day Weight Loss Challenge app," Julie said.
28 Day Weight Loss Challenge members can easily access their weekly meal plan, exercise plan and workout videos from the convenience of their mobile devices and computer.
You can learn more about the 28 Day Weight Loss Challenge App here.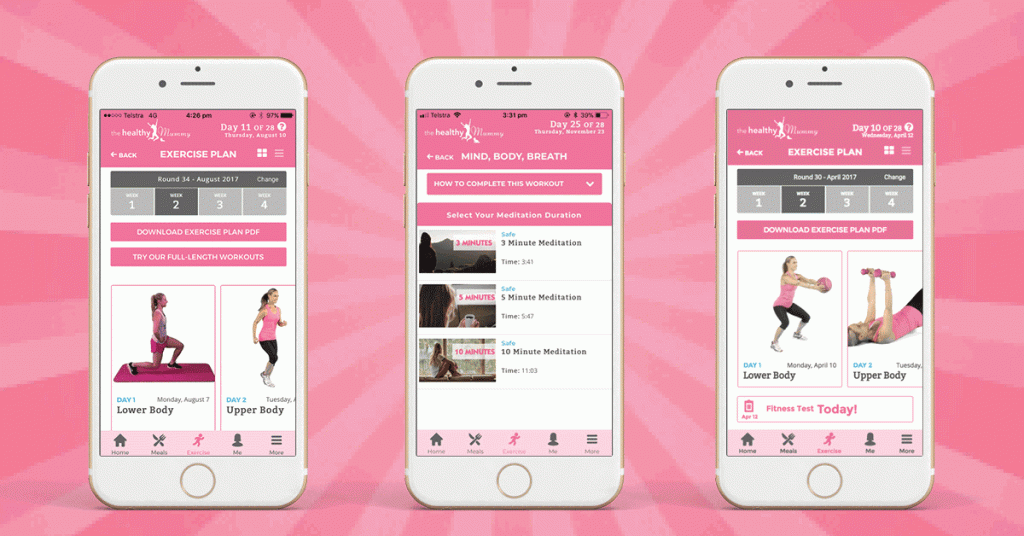 Julie also says she finds the extensive workout video range on the App – GREAT!
She says, "I love that I'm able to do my workouts from home, my husband works shift work which are constantly changing so finding time to get to the gym isn't always easy but I know I can always do my exercises from home."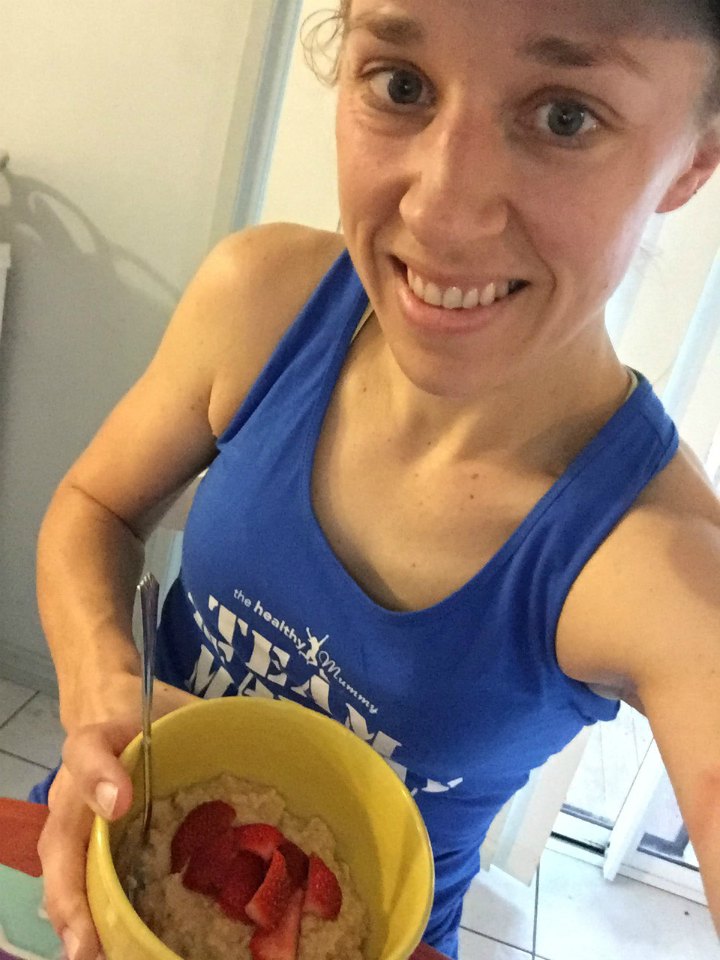 While we have a WIDE range of Healthy Mummy Smoothie Flavours including chocolate, vanilla and strawberry, Julie's favourite Healthy Mummy Smoothie flavour is Caramel. 
Her best energy boosting smoothie tip is, "if you love coffee, add a teaspoon of coffee and some extra ice to your caramel smoothie and it's just like a caramel frappe – guilt free!"
You can try a similar recipe HERE.
Julie's words of advice
When you feel like giving up, Julie says to "remember why you started, use The Healthy Mummy Facebook Support Group for a motivational boost, find an exercise that you love, and don't over-think it!"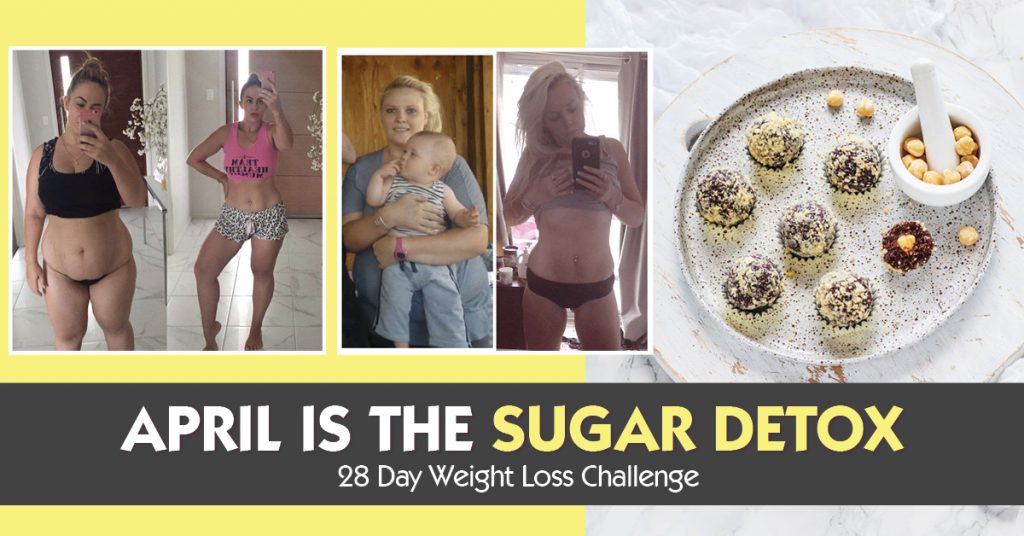 If you are inspired by Julie's health journey and feel empowered to take charge of your own health, weight and lifestyle then check out our 28 Day Weight Loss Challenge.
With more than 4,000 delicious (and healthy) recipes, 350 exercises & 24/7 support – the 28 Day Weight Loss Challenge is designed (and proven) to help busy mums like you lose weight.
To learn more and join the Challenge, click here!
In the meantime try some of our Challenge recipes for FREE in our recipe sample pack here.