Dread cooking?
Did you know that spending a couple of hours meal prepping healthy food for your family can actually free up your precious time – and save you money? How AWESOME is that?!
And as one mum who HATED cooking learned, you don't need to be a chef to make delicious, healthy food!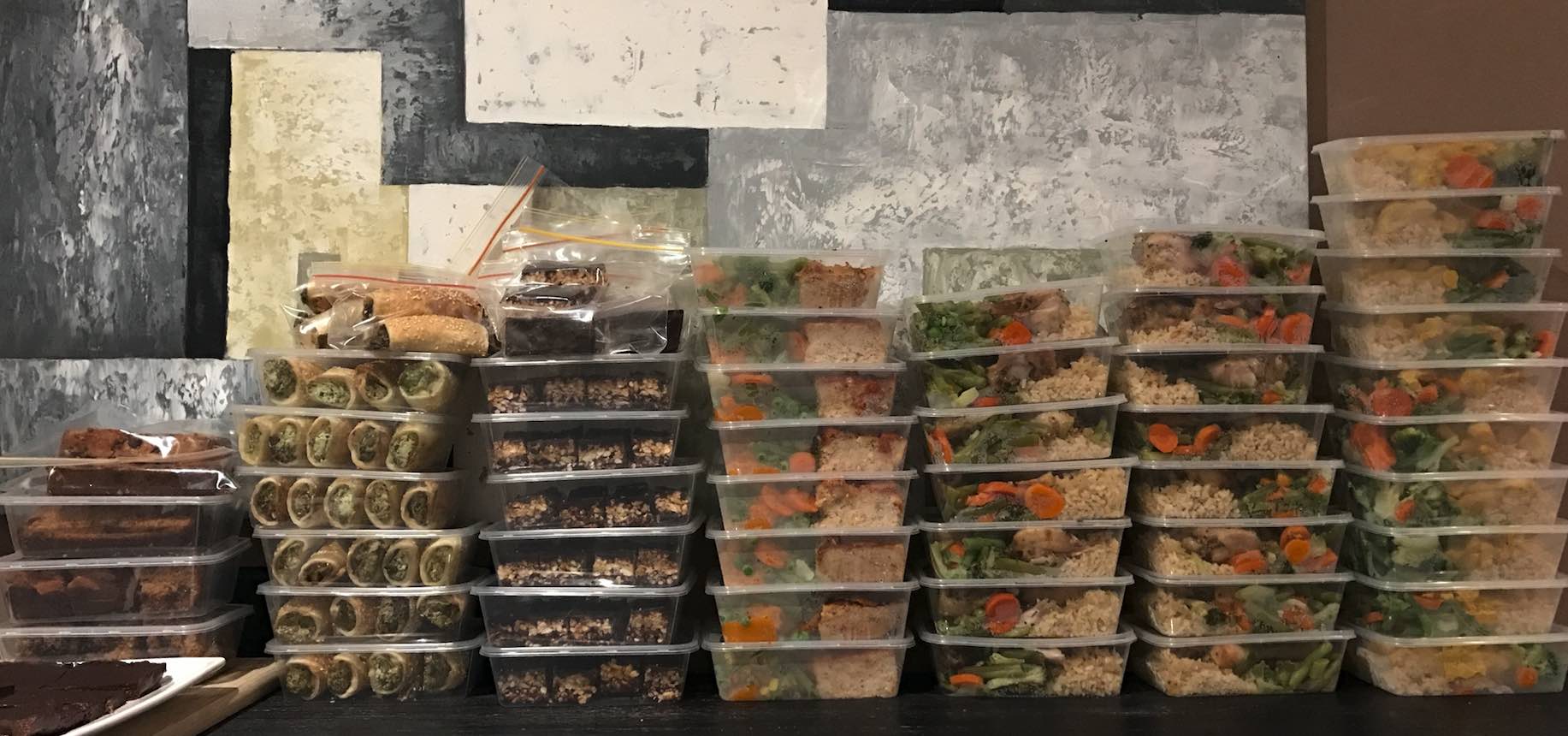 Mum makes 135 meals and snacks for $188.85 – that's around $1.40 per serve
Sarah Jurina says that before she discovered The Healthy Mummy she absolutely loathed cooking.
"It caused me anxiety for a long time, so I've always found it overwhelming trying to make meals from recipes. I found it difficult to manage two very active little girls and also be in the kitchen at the same time," she says.
However after joining the 28 Day Weight Loss Challenge that all changed.
"Since discovering The Healthy Mummy's 28 Day Weight Loss Challenge and the easy-to-follow recipes on the Challenge Hub, I now cook 90 per cent of the time – and surprisingly I really enjoy it," Sarah reveals.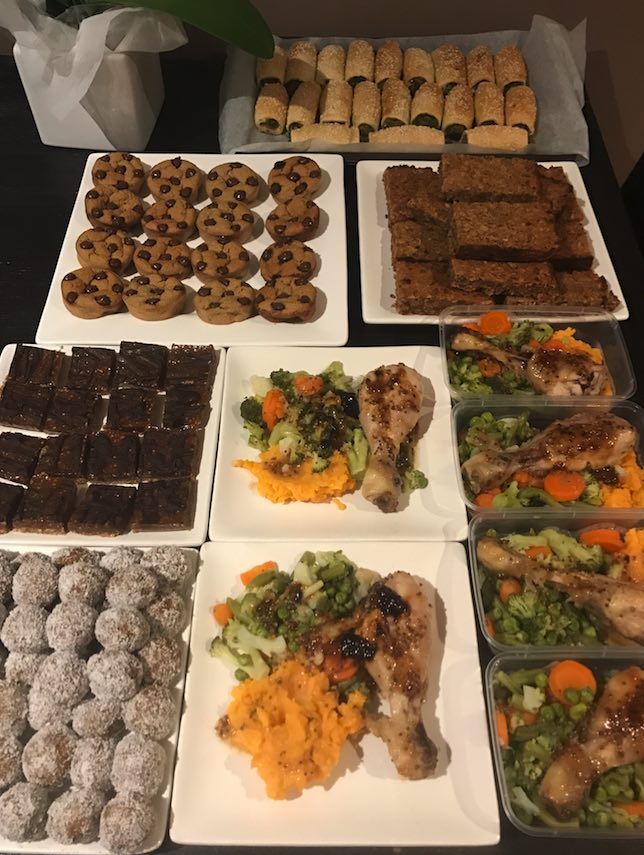 Sarah says that she used to come in from work and make poor food choices, like buying in takeaway, because she didn't enjoy making dinner.
"These bad choices left me exhausted, low in iron, I had an awful digestive system and it was terrible on my pocket," she says.
"I've discovered that meal prep works! It is a part of my weekly routine now. I spend a few solid hours in the kitchen on a Sunday and I don't have to do much cooking for the rest of the week."
Now, Sarah makes huge batches of meals in one sitting.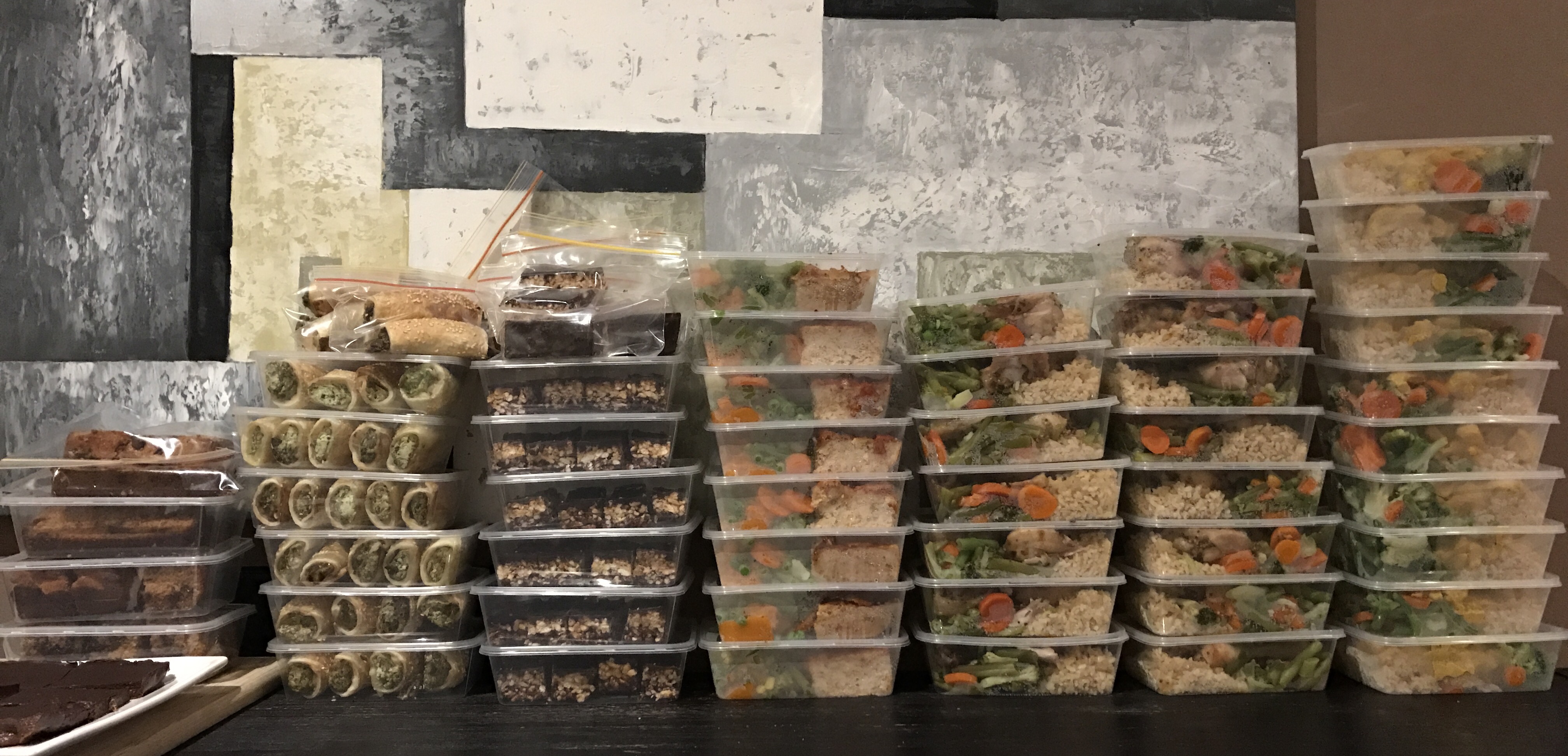 The mum-of-two recently made 33 meals and 102 snacks – and it only took her five hours to complete and cost her $188.85! That works out at around $1.40 per serving!
What Sarah made:
15 serves of Honey Mustard Drumsticks and Rice – You can find this easy to prepare recipe on our 28 Day Weight Loss Challenge.
10 serves of Easy Satay Chicken –  Less than 460 cals per serve, this family-friendly dinner recipe can also be found on our 28 Day Weight Loss Challenge.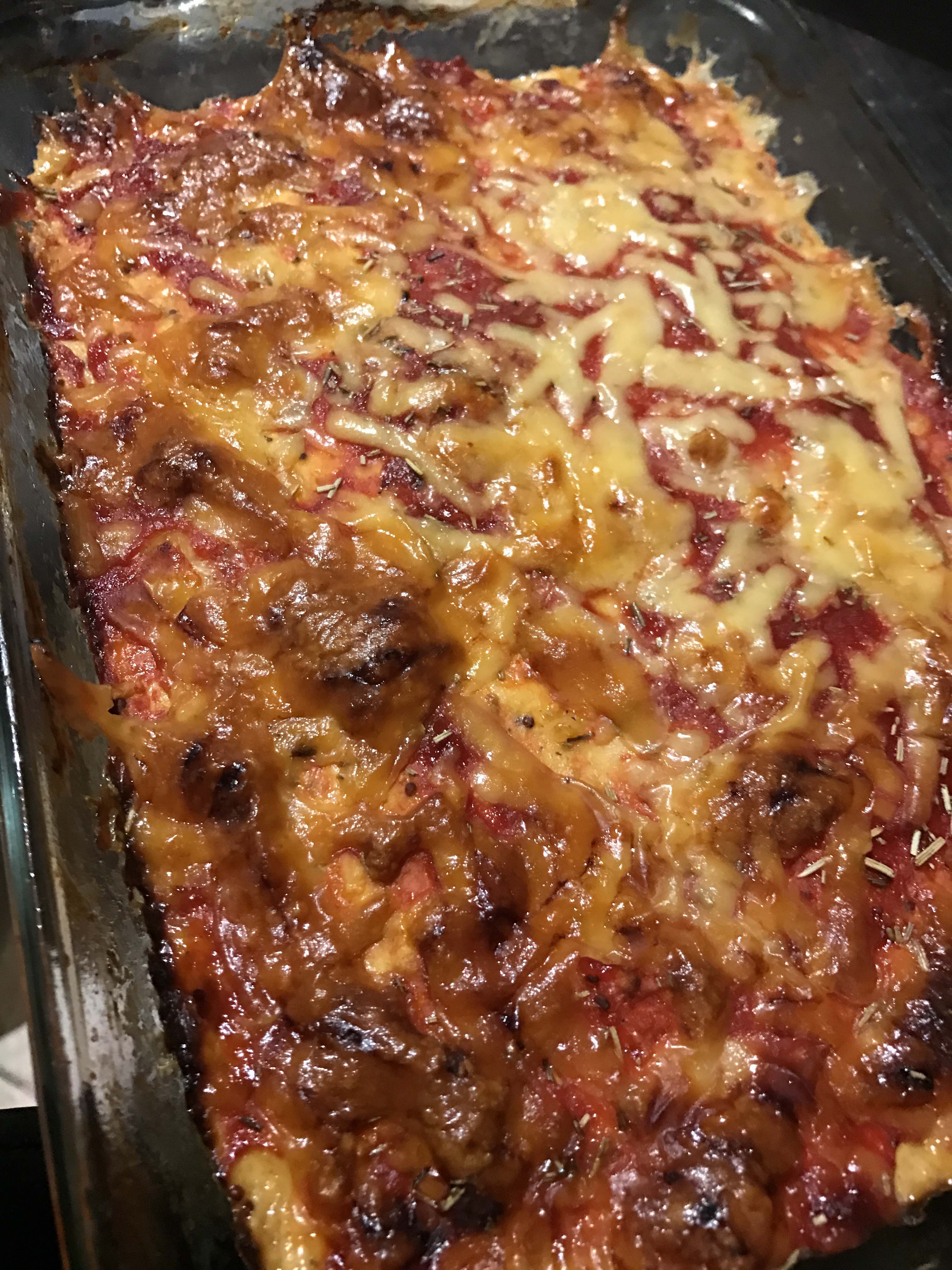 8 serves of Cheesy Chicken Meatloaf – Mildly-flavoured and delicious, this cheesy meatl

oaf recipe creates a great budget-friendly meal that is simple to make after a busy day. You can check this recipe out 

here.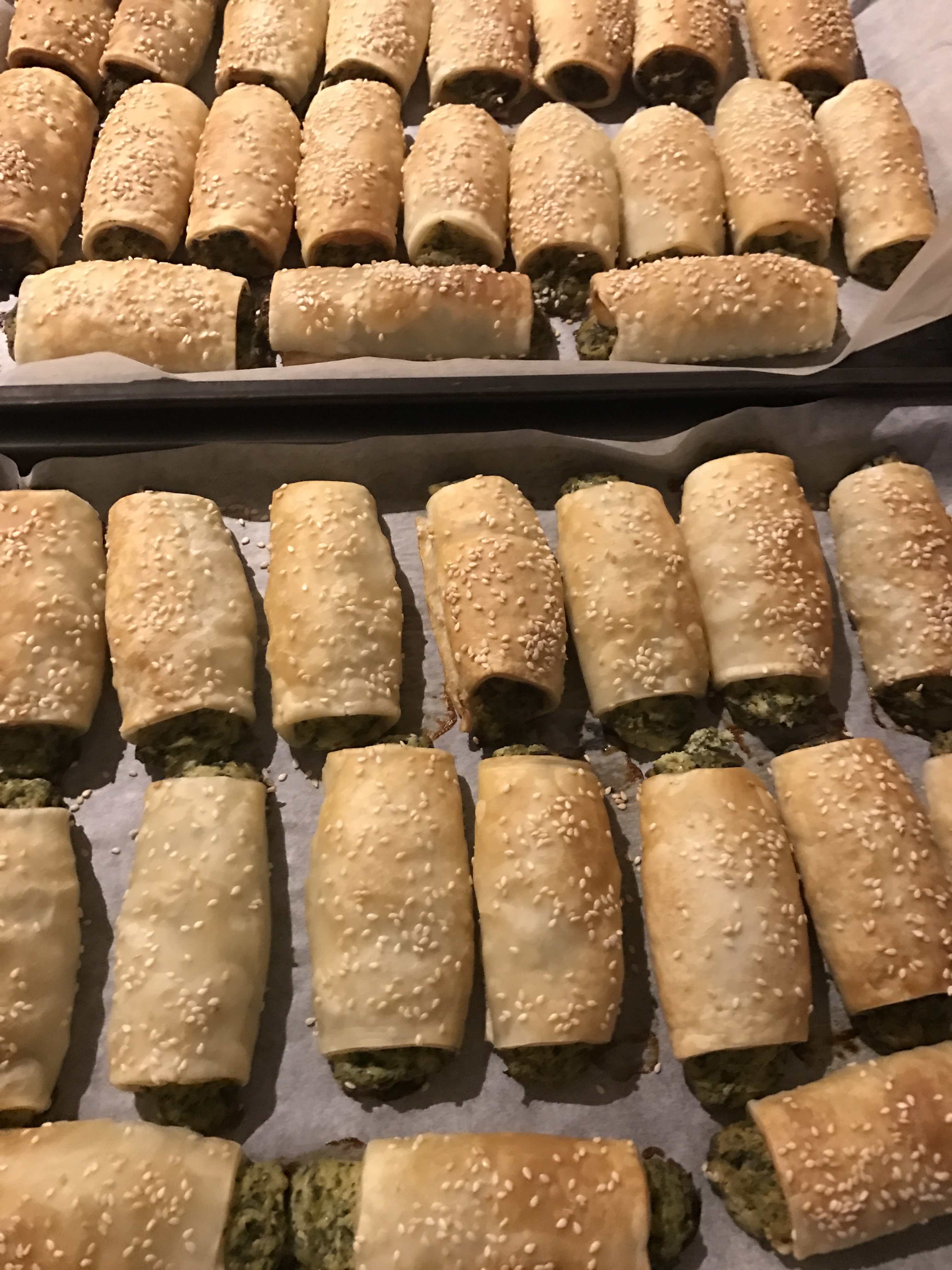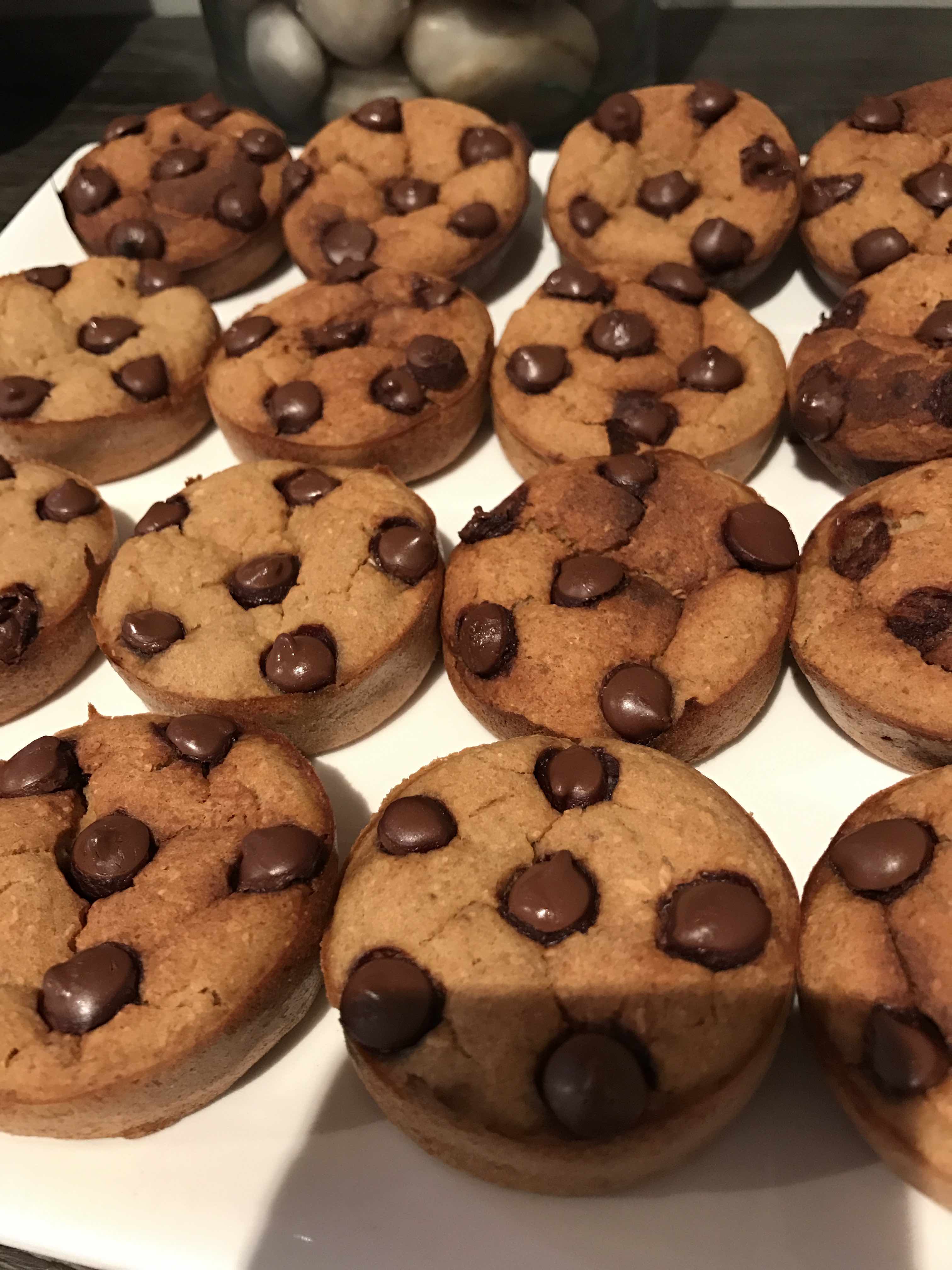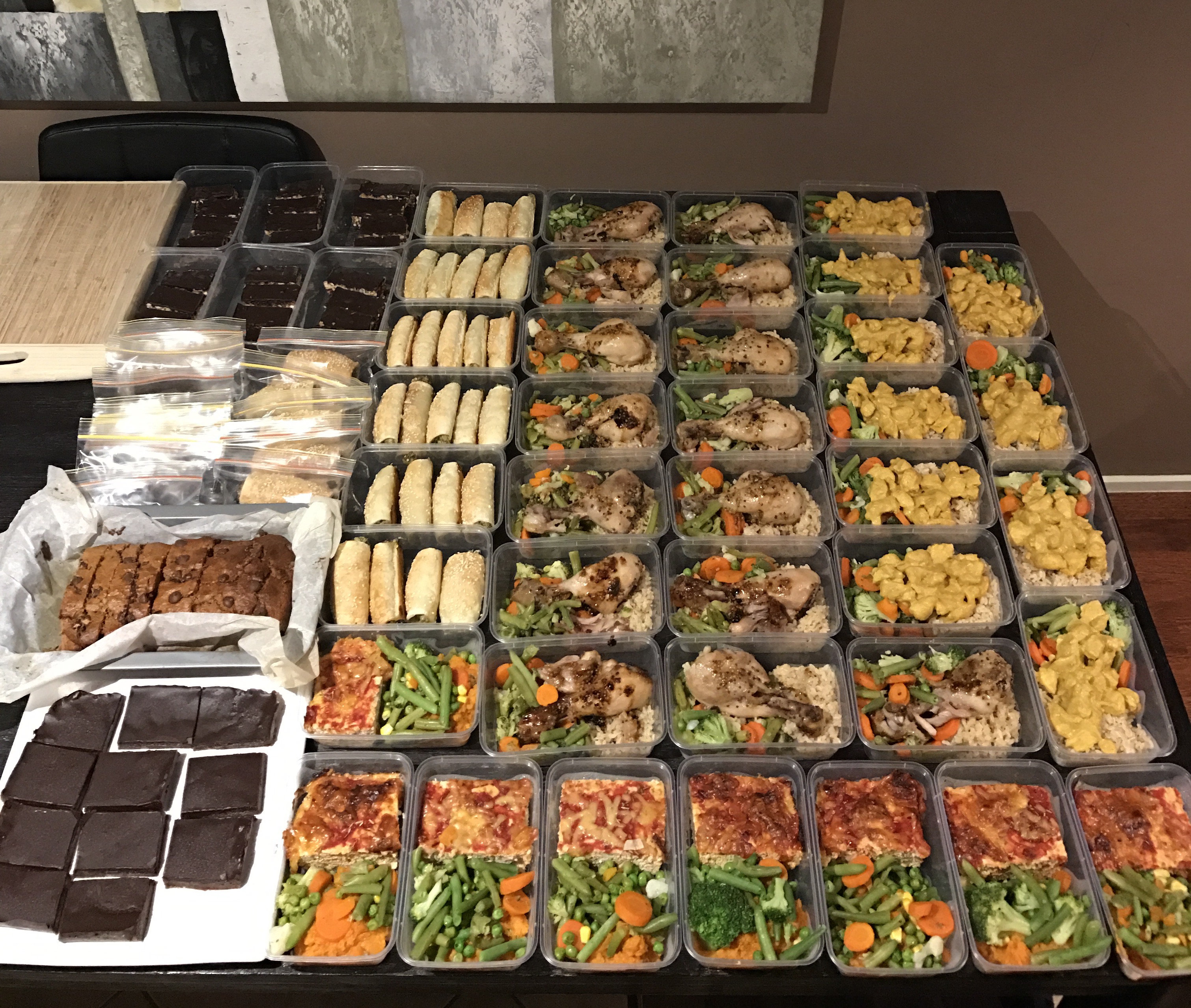 Meal prep preparation
Sarah reveals that she already had some ingredients such as oil, mustard, turmeric and Weet-Bix in her pantry. Sarah predicts this meal prep will last her three to four weeks.
So, where will she be storing all her yummy, healthy food?
"We purchased an upright freezer with five drawers about six months prior to the Healthy Mummy journey that was full of frozen meats and what we considered 'easy' dinners," she says.
"Now it is full of meals all ready to go not only for me but my entire family. 
"I love The Healthy Mummy 28 Day Weight Loss Challenges. I now have many friends who have joined the Challenge and I am still in awe at how amazing this program is and how much it's changed my life."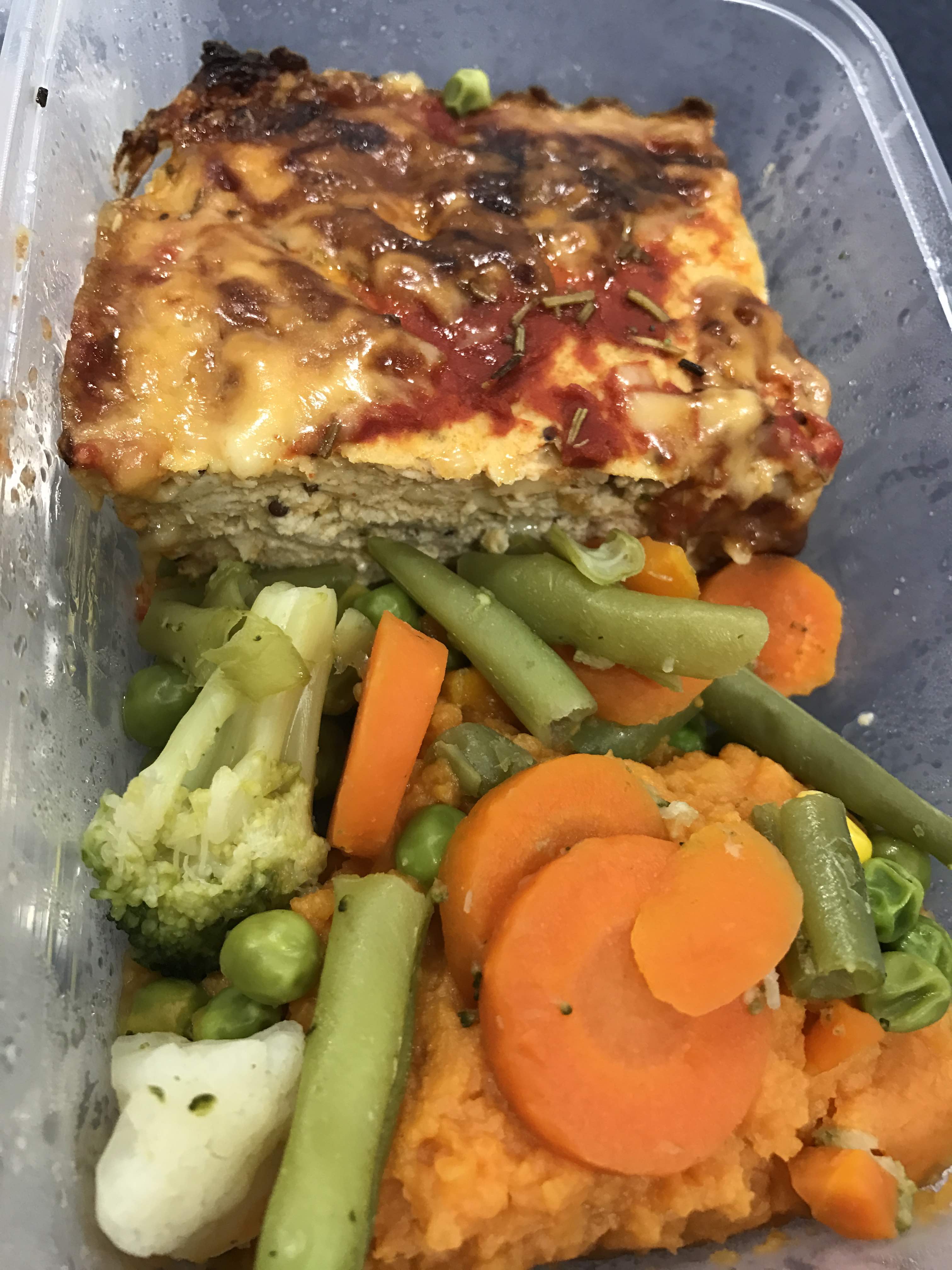 Sarah's top tips for getting into the kitchen:
"My top tip for any other mums wanting to lose weight and wanting to keep costs down is to join The Healthy Mummy," she says.
"Work out a meal plan that suits you and your family, and stick to it. Food doesn't define us, food is for fuelling our bodies – so make great nutritious choices."
Sarah also says don't be afraid to try new things!
"You might surprise yourselves," she says. "I never really cooked at all prior top joining The Healthy Mummy. I found it quite overwhelming and it's always been a joke between friends and I that I can't cook.
"Some of my girlfriends are still in shock that I'm actually in the kitchen and enjoy making meals."
Sarah says The Healthy Mummy has given her the confidence to get into the kitchen.
"Eating out costs so much money, and it's terrible for your digestive system," she says.
"Now we rarely eat out and I love being in the kitchen. If I can do it, then anyone can!"
Sarah's fabulous 7kg weight loss results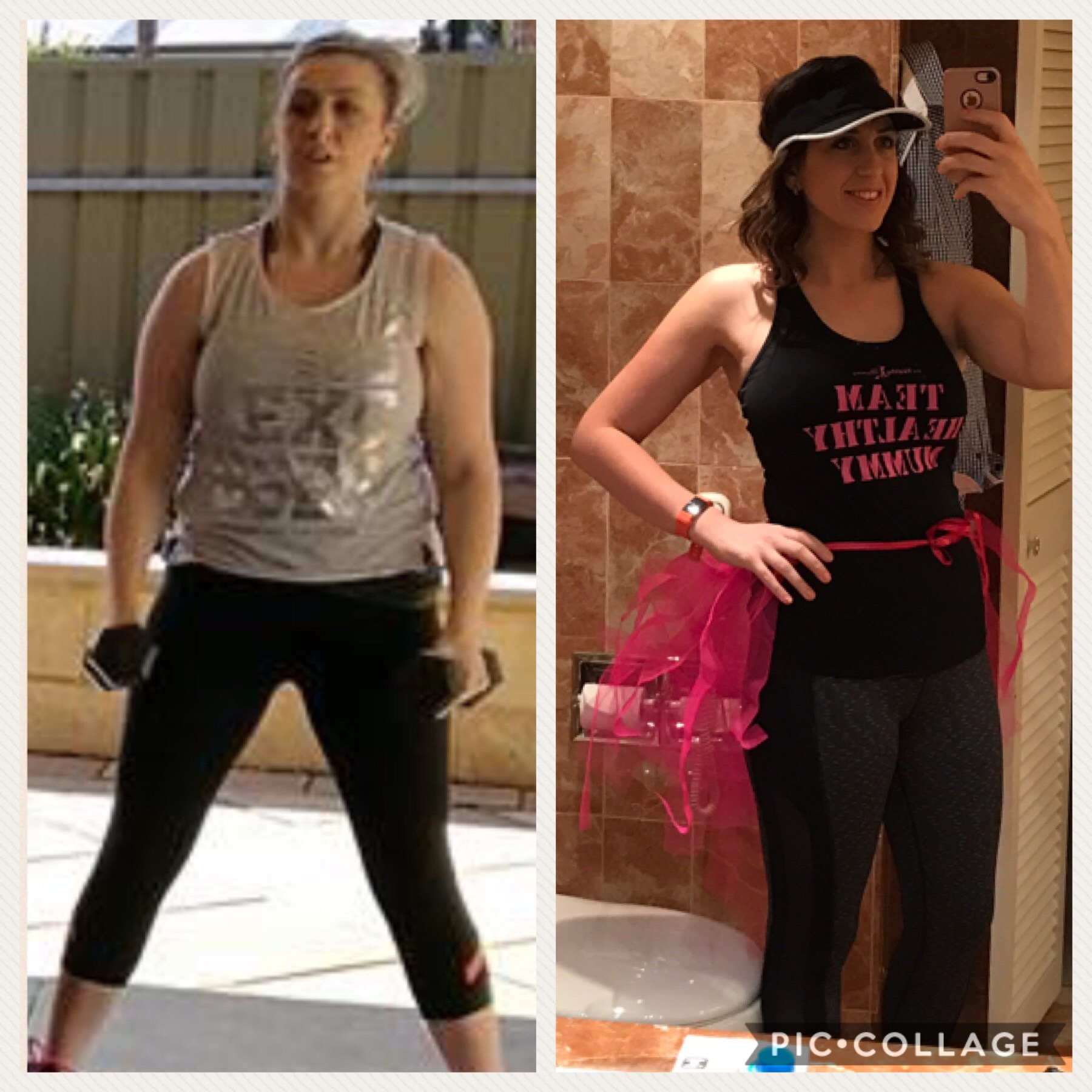 Sarah has been doing the 28 Day Weight Loss Challenge for six months now and in that time she's lost 7kg – and is looking wonderful!
She says: "I've lost 7 kilos and lots of centimetres from my body. Not only have I learnt how to nourish my body with good nutritious food, I have learnt how to cut bad sugars out of my diet and learn the most valuable tool to make life so much easier and cheaper – meal prep!
"A few solid hours in the kitchen on a Sunday takes away the pressure of running in the door after a long day at work, and then resulting in poor choices for a late dinner."
You look incredible, Sarah! Keep up the good work.
For More Delicious Recipes – Join Our 28 Day Weight Loss Challenge
For more delicious and healthy recipes join our 28 Day Weight Loss Challenge. Our Challenge is home to THOUSANDS of recipes, hundreds of exercises you can easily do at home and 24/7 support to help BUSY, TIRED MUMS shift the baby weight.
Each month we have a DIFFERENT Challenge theme – so you'll never get bored and keep motivated to ACHIEVE your weight loss goals.
To learn more about our challenge OR to join – click here.
*Images and references to kilograms lost are as supplied by the individual in the story. The Healthy Mummy assumes information and photographs supplied to be true in nature and is not responsible for any false misrepresentations or claims relating to their programs or products.