The health benefits of eating apples PLUS 20 healthy apple recipes you must try!
Apples are one of the most popular fruits around and for good reason too. They're an exceptionally healthy fruit with various health benefits. That's why we have hundreds of recipes on the 28 Day Weight Loss Challenge that include apples.
7 benefits of eating apples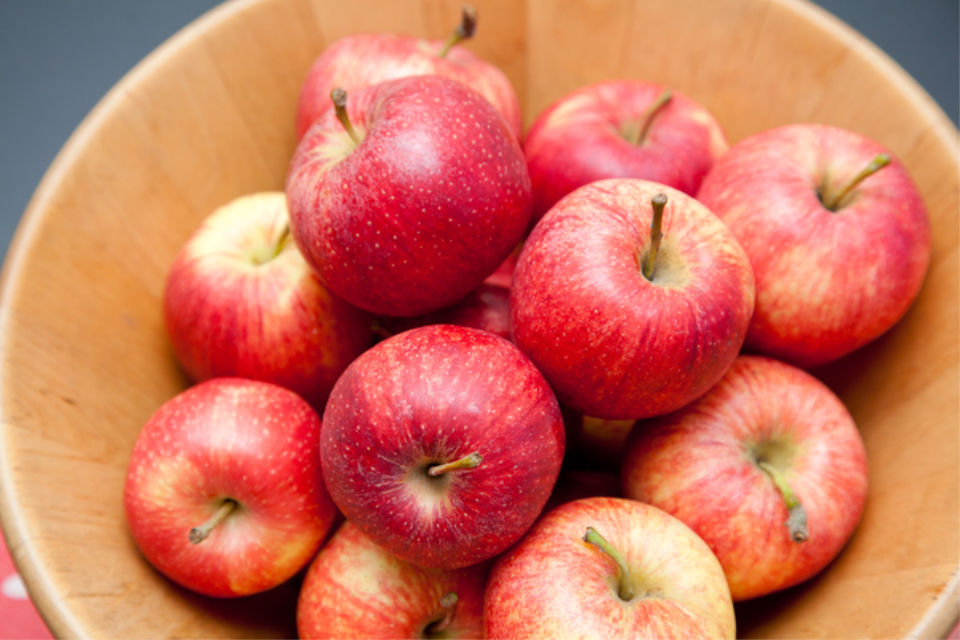 1. Apples are full of nutrition
A medium-sized apple equals 1.5 cups of fruit. Two cups of fruit daily are recommended on a 2,000-calorie diet.
One medium apple also contains:
Calories: 95 Carbs: 25 grams Fibre: 4 grams Vitamin C: 14% of the Reference Daily Intake (RDI) Potassium: 6% of the RDI Vitamin K: 5% of the RDI
Plus manganese, copper, and vitamins A, E, B1, B2, and B6.
To get the most out of your fruit, leave the apple skin on as the apple peel contains half of the fibre and many of the polyphenols.
2. Apples help with weight loss
Apples are high in fibre and water which can slow digestion and makes them more filling.
Researchers think that apples are more filling because they're less energy-dense.
In one study, people who ate apple slices before a meal felt fuller than those who consumed applesauce, juice, or no apple products.
In the same study, those who started their meal with apple slices also ate an average of 200 fewer calories than those who didn't.
Both apples and apple juice produce fewer and smaller spikes in blood sugar levels which may help prevent overeating.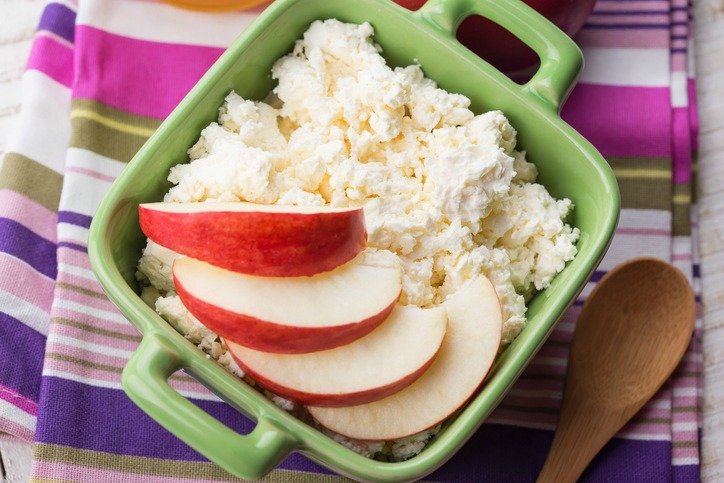 3. Apples are good for your heart
Apples have been linked to a lower risk of heart disease.
One reason may be that apples contain soluble fibre, the kind that can help lower cholesterol levels.
They also contain polyphenols and flavonoid epicatechin, which have antioxidant effects.
An analysis of studies found that high intakes of flavonoids were linked to a 20% lower risk of stroke.
Flavonoids can help prevent heart disease by lowering blood pressure, reducing "bad" LDL oxidation, and acting as antioxidants.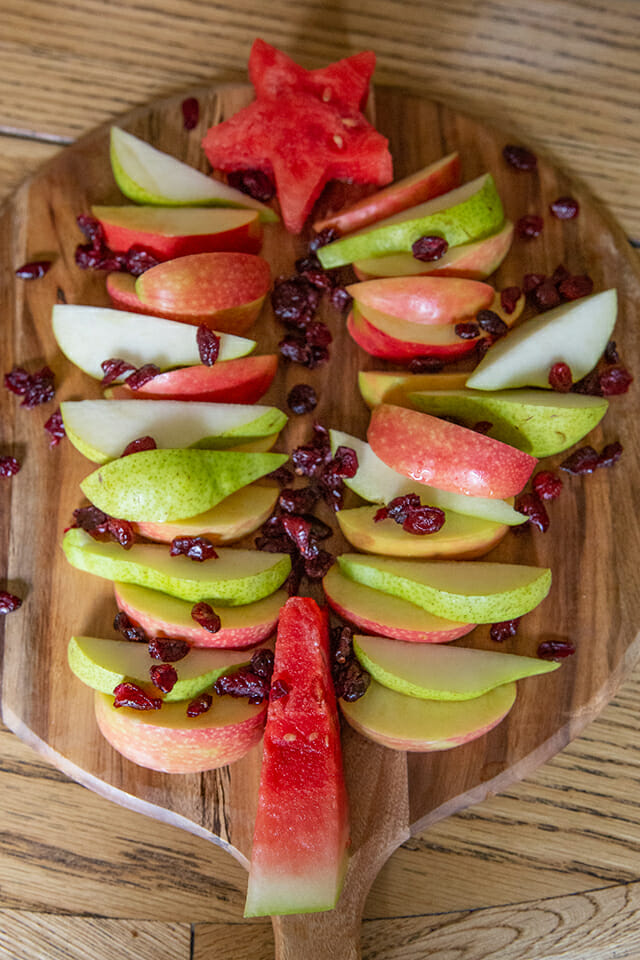 4. Apples linked to lower risk of Diabetes
Several studies have shown that eating apples may lead to a lower risk of type 2 diabetes.
In one large study, eating an apple a day was linked to a 28% lower risk of type 2 diabetes, compared to not eating any apples. This shows a positive relationship between apple intake and type 2 diabetes.
Even eating just a few apples per week had a similarly protective effect
5. Apples have a diuretic effect
Apples have a high potassium content. Potassium is an essential mineral that has a diuretic effect on your body.
This means that when you are regularly eating apples, you're encouraging the elimination of retained fluids and bloating.
6. Apples are good for your teeth
Chewing on raw apples produces saliva and their consumption controls bacterial growth that could lead to cavities.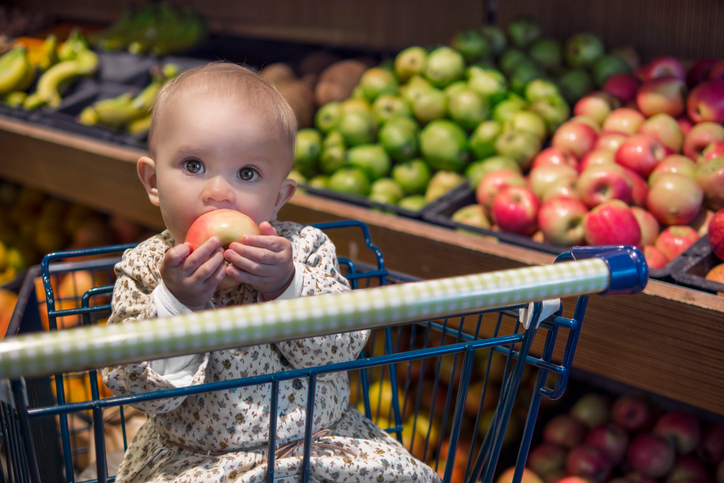 7. Apples aid good digestion
Apples and apple skin contain a type of fibre called pectin, which supports digestion.
This feeds intestinal mucus and helps control pH imbalances in your stomach. Apple consumption may offer reduced risk for several types of cancer and chronic issues like constipation.
The best eating apples
Some of the best varieties to eat as part of a healthy diet include Jazz, Red Delicious, Golden Delicious, and Royal gala, depending on if you like them sweet or a bit sour of course.
Find out more below:
Red Delicious apples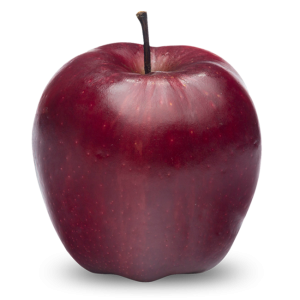 Red Delicious apples are medium to large with a medium sweetness and crisp white, juicy flesh. They are great in salads. Available in stores from March to December.
Fuji apples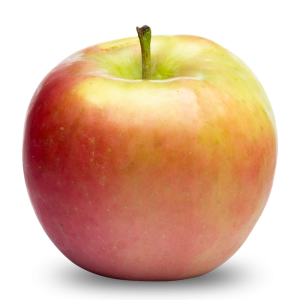 Fuji apples are a medium-sized apple, slightly sweeter than other varieties and great in salads, pies, and sauces. They can also be frozen. Available in stores from April to October.
Golden Delicious apples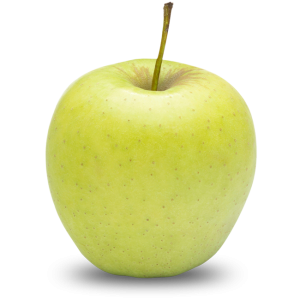 Golden Delicious apples are popular in tarts and pies, they can also be caramelised for cakes and muffins. Available in stores from March to July.
Royal Gala apples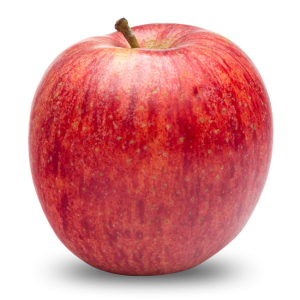 Royal Gala apples are usually the first of the season, medium in size with a sweet flavour profile which is ideal for pies, sauces and salads. Available in stores from March to September.
Pink Lady apples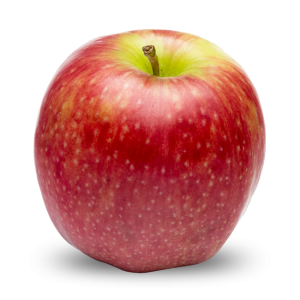 Pink Lady apples are large with firm, sweet, crisp, juicy flesh. Perfect for salads, sauces and pies. Available in stores all year round.
Granny Smith apples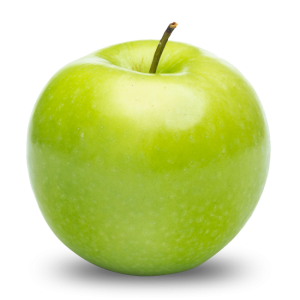 Granny Smith apples are hard with a crisp tart flavour perfect for baking, freezing, salads, sauces, and pies. Available in stores all year round.
Jazz apples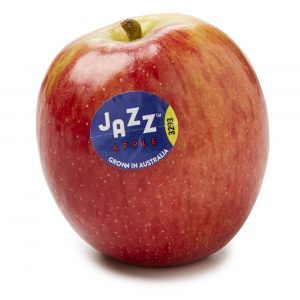 Jazz apples are a crunchy small to medium-sized apple with a tangy, sweet flavour. Available in stores from May to October.
20 healthy apple recipes you must try!
1. Wheat-free apple and cinnamon oat loaf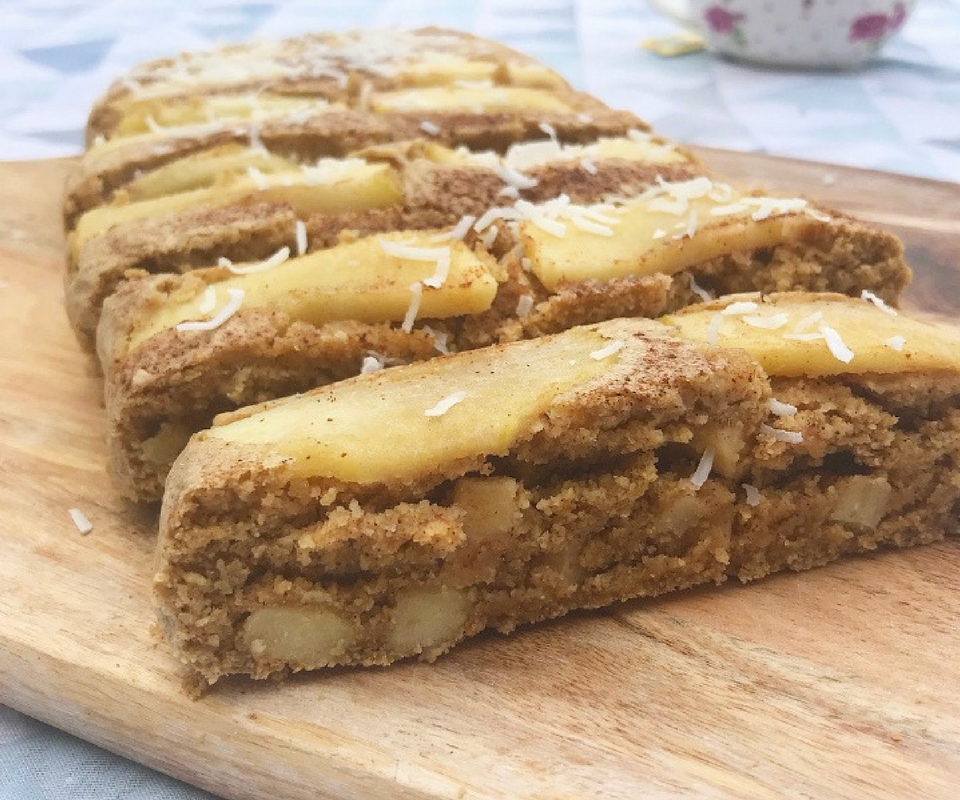 If you are trying to cut down on wheat or just want to try something different, this sweet loaf from the 28 Day Weight Loss Challenge made with homemade oat flour is perfect for you.
2. Apple sultana wraps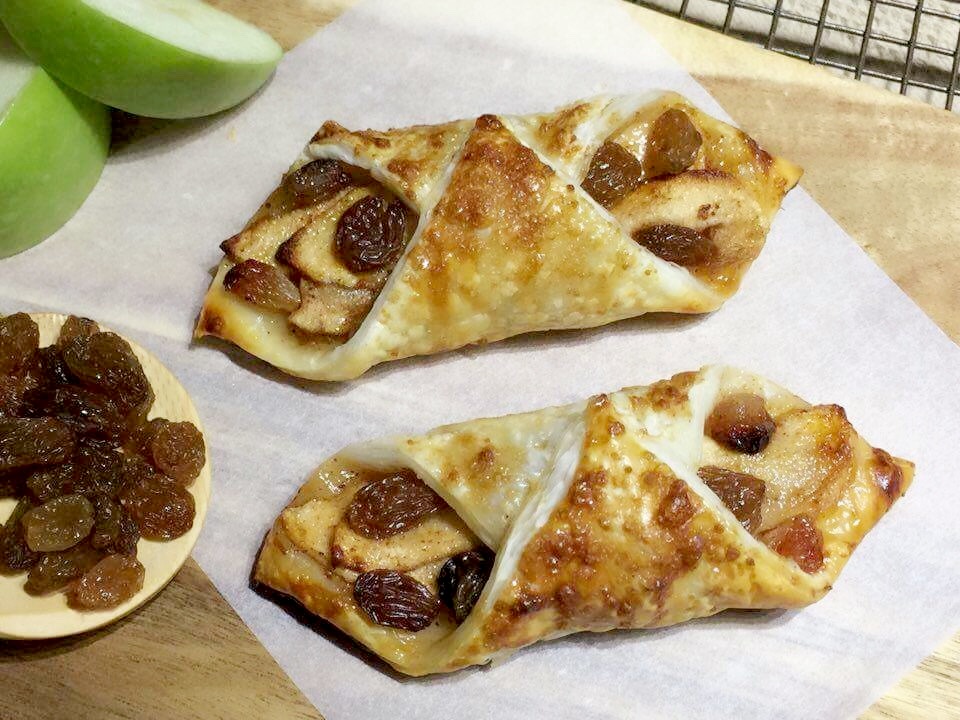 These healthy apple and sultana wraps are super easy to make and are a perfect dessert especially if you're following the 28 Day Weight Loss Challenge.
3. Apple Crumble Slice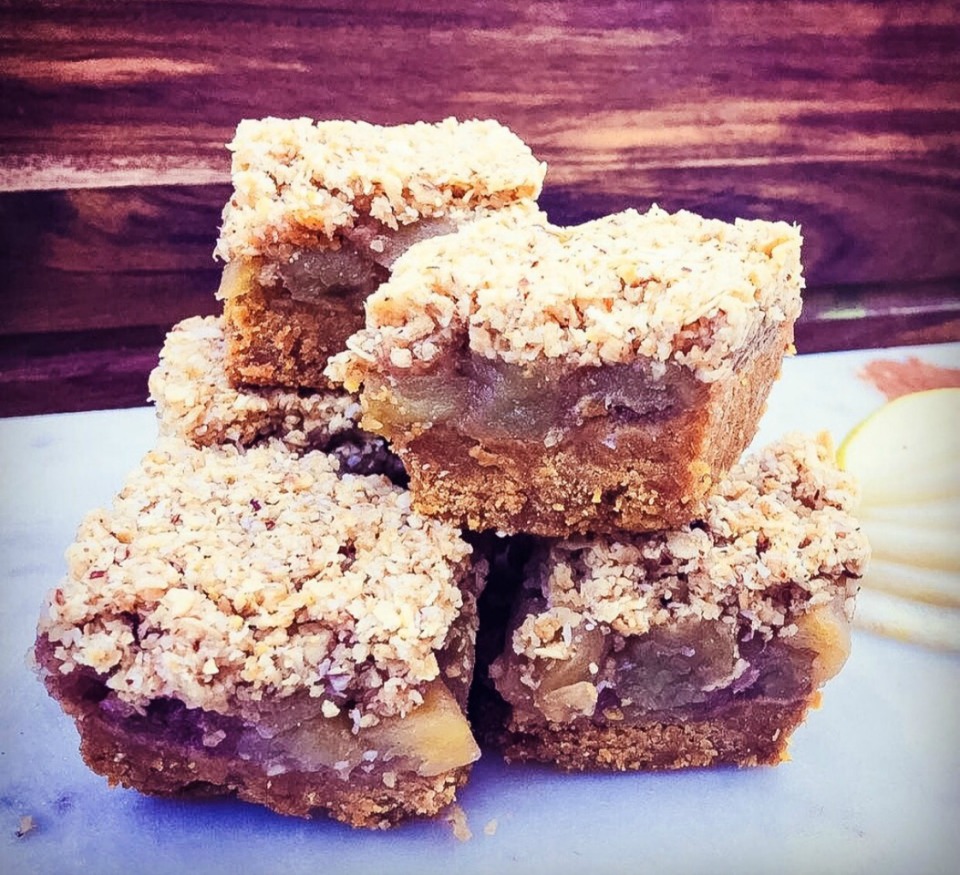 This Layered Apple Crumble Slice recipe is just 210 Calories. Which is ideal for when you are following the 28 Day Weight Loss Challenge.
4. Chunky Apple and Cinnamon Pikelets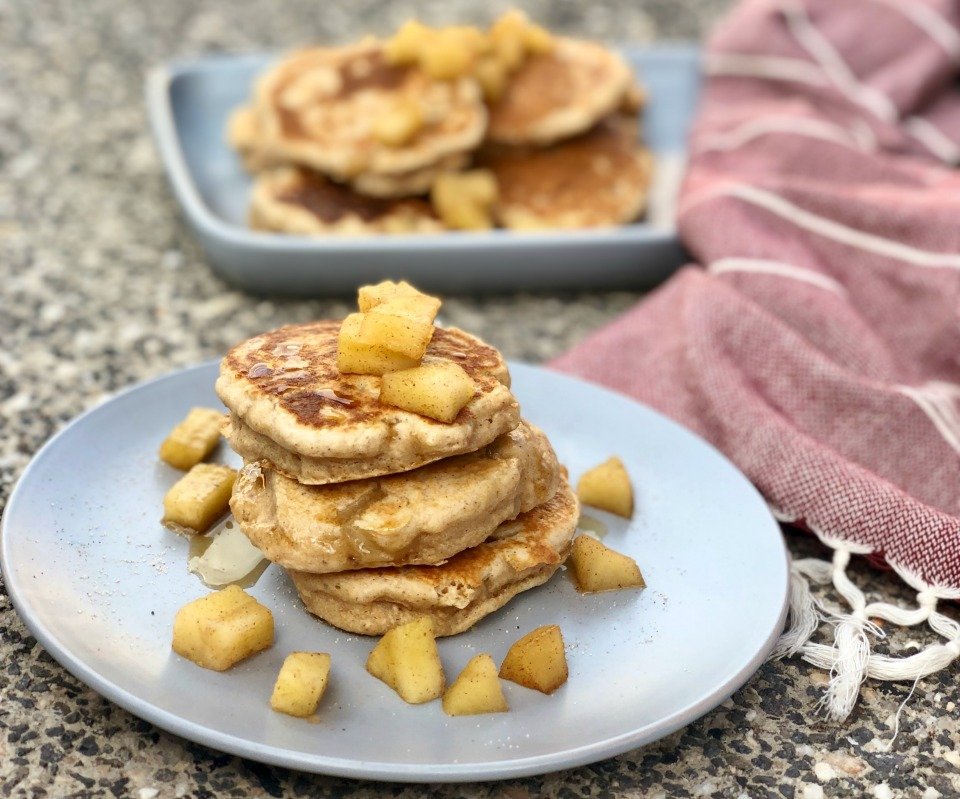 These delicious little treats are packed full of low GI carbs and healthy fibre, they make the perfect addition to the kids lunch boxes (or for morning tea with a cuppa).
Love pikelets and other baked goodies? Check out the 28 Day Weight Loss Challenge!
5. Healthy Gluten Free Apple Crumble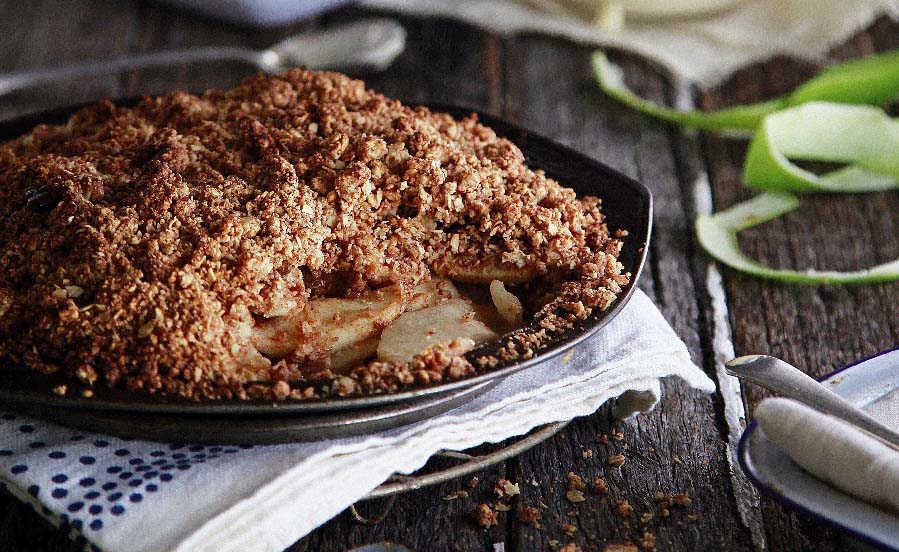 Losing weight doesn't mean you have to deprive yourself of nice food.
On the 28 Day Weight Loss Challenge, our team of nutritionists create amazing menus which INCLUDE healthy sweet treats – such as this YUMMY gluten-free apple crumble.
A healthy version of a family favourite, this crumble recipe uses rice flour and quinoa flakes to make a gluten-free option.
6. Apple Pie Oatmeal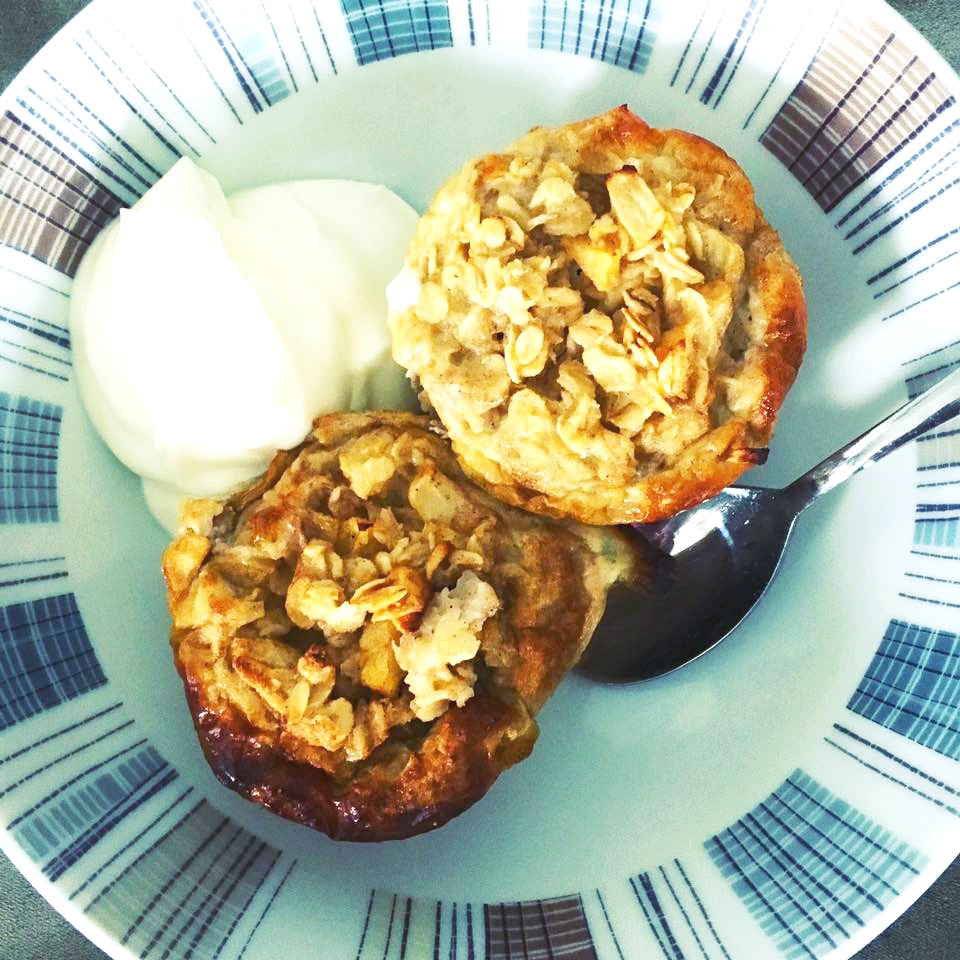 Using just 5 ingredients 28 Day Weight Loss Challenge member Ash has created this delicious and nutritious apple recipe. YUM!
7. Healthy Apple Pie Mug Cake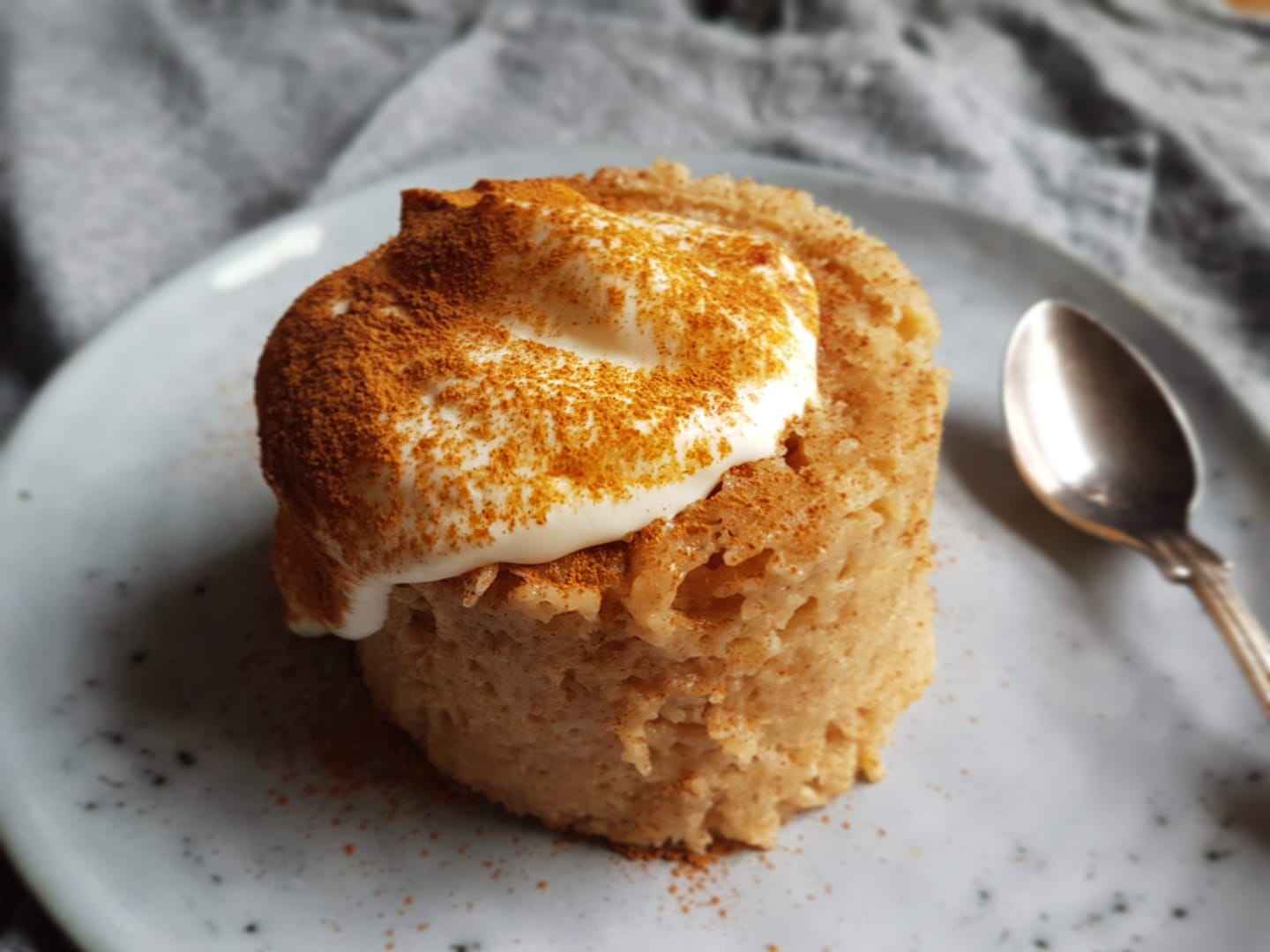 This super quick, healthy and refined sugar-free microwave mug cake will certainly satisfy your cake cravings!
8. Apple and Oat Bliss Balls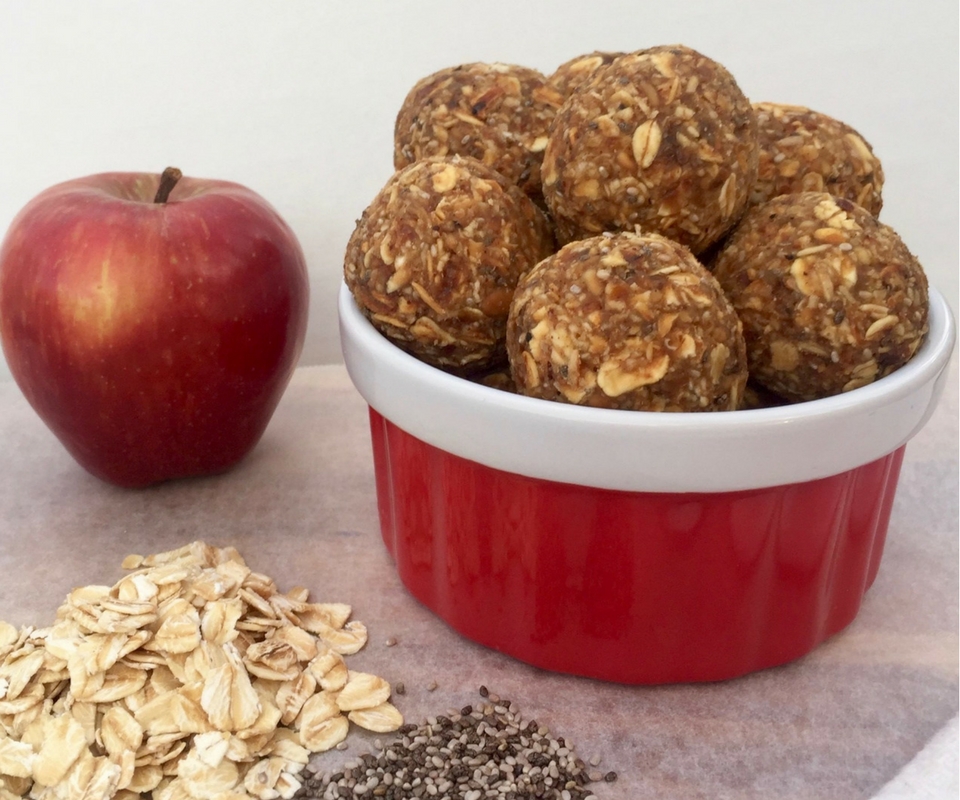 As part of the 28 Day Weight Loss Challenge we love using oats to make healthy snacks. Get your week of snacks sorted with this simple 5 ingredient recipe that your kids will love too.
9. Raspberry and apple crumble breakfast muffins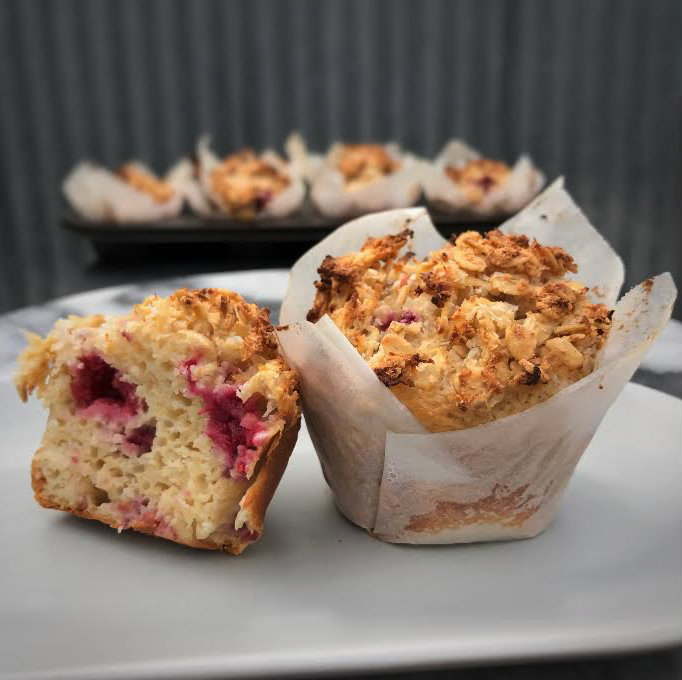 These raspberry and apple crumble breakfast muffins are a deliciously healthy and sweet way to start your day!
10. Apple and caramel custard mini tarts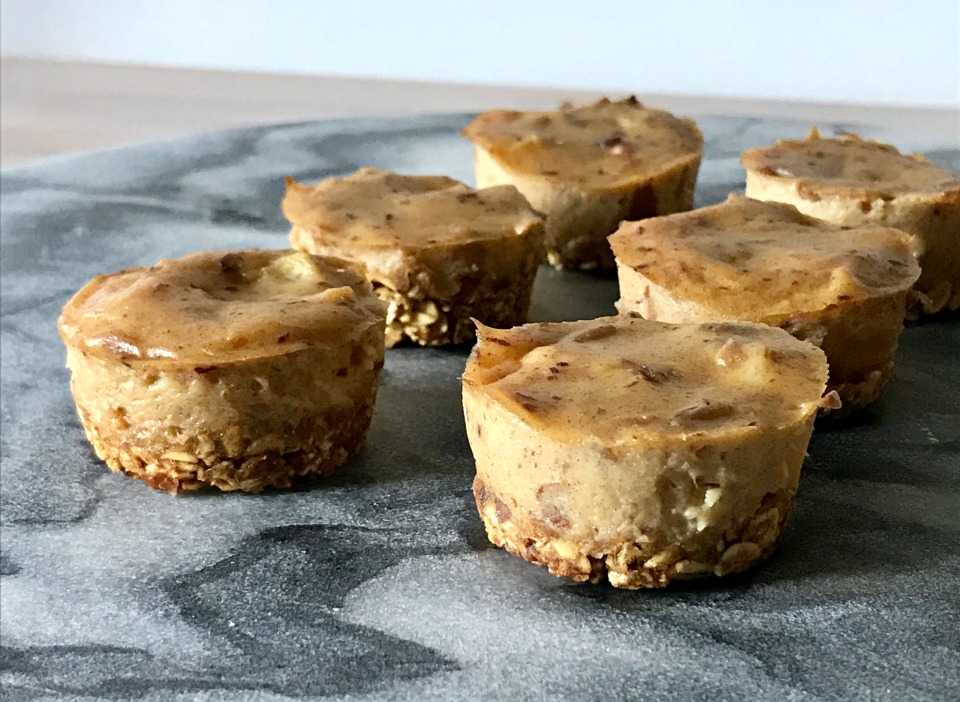 At just 95 calories each these little tarts make an ideal dessert to enjoy while you lose weight on the 28 Day Weight Loss Challenge.
11. Strawberry And Apple Crumble Bites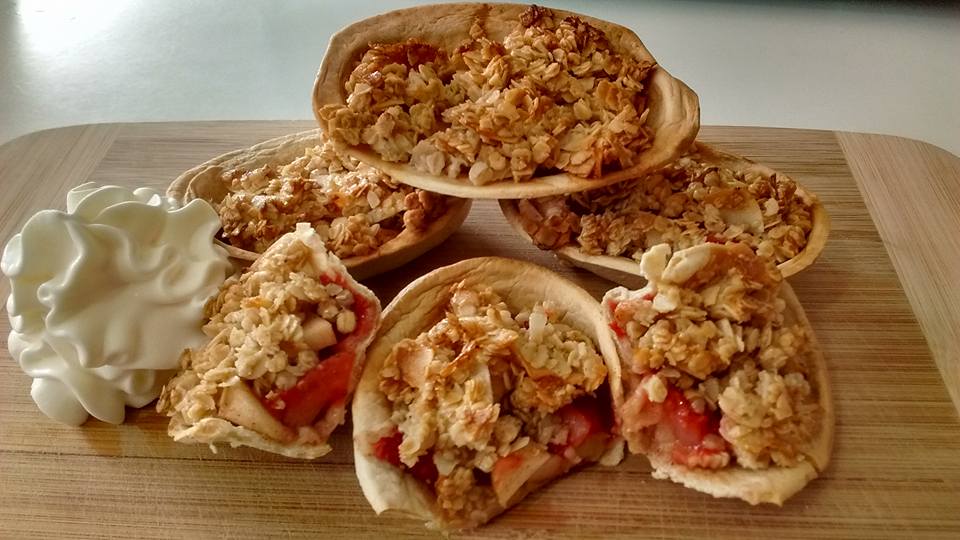 These delicious and healthy strawberry and apple crumble bites are an adaptation from our popular healthy gluten free apple crumble recipe from the 28 Day Weight Loss Challenge.
12. Apple and Cranberry Oat Cookies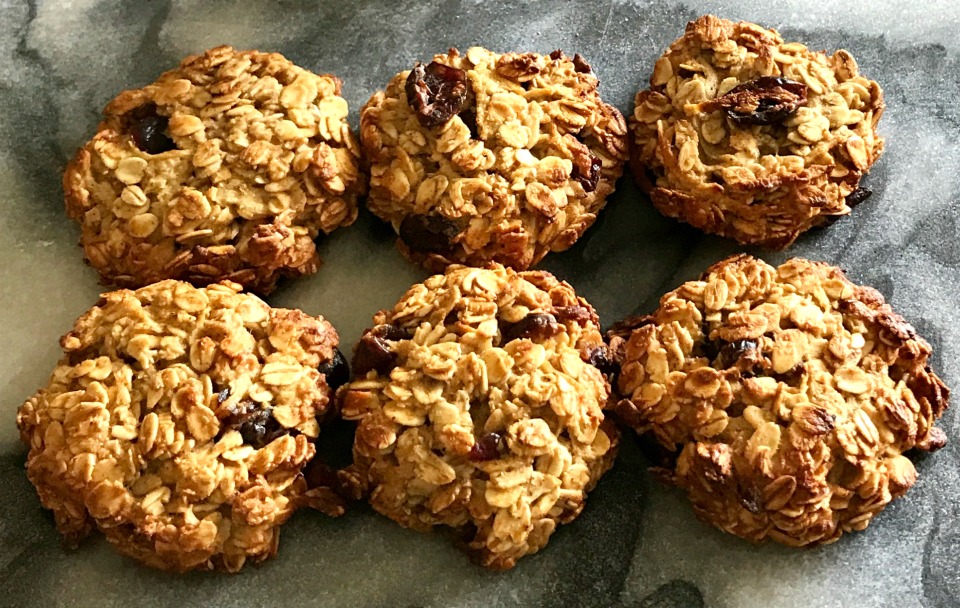 Love cookies? You'll love the recipes in the 28 Day Weight Loss Challenge. We've got Chickpea Shortbread Cookies, Spicy Ginger Cookies and Chewy Coconut Cookies just to name a few
Get the recipe for these apple and cranberry oat cookies here.
13. Apple And Blueberry Loaf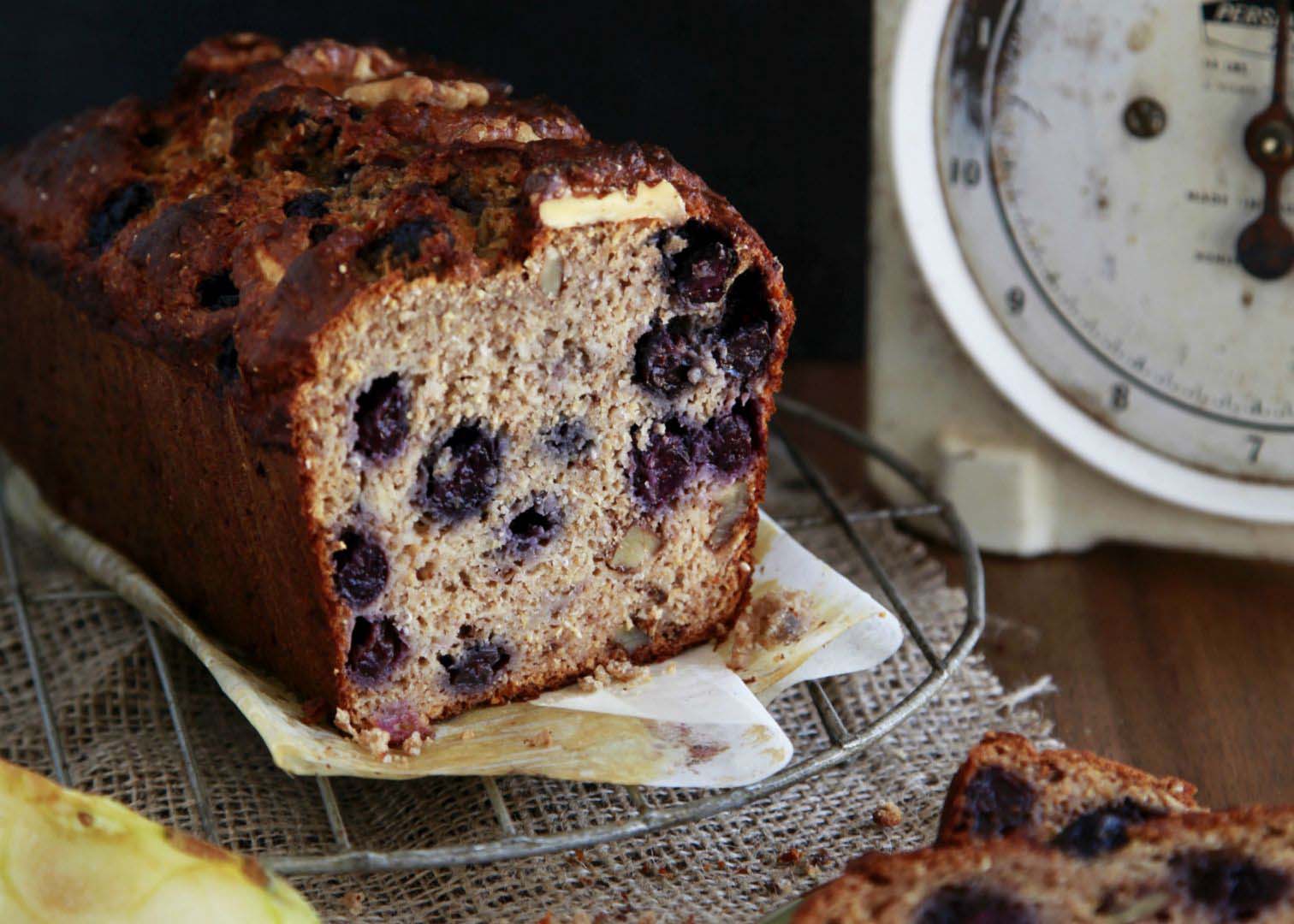 This loaf from the 28 Day Weight Loss Challenge makes 15 slices so it is perfect to make ahead, cool, and then freeze in individual slices.
It's free from added sugar, packed full of fibre and vitamin-rich fruit and has a solid amount of protein and carbohydrates too.
14. Frozen Apple Bites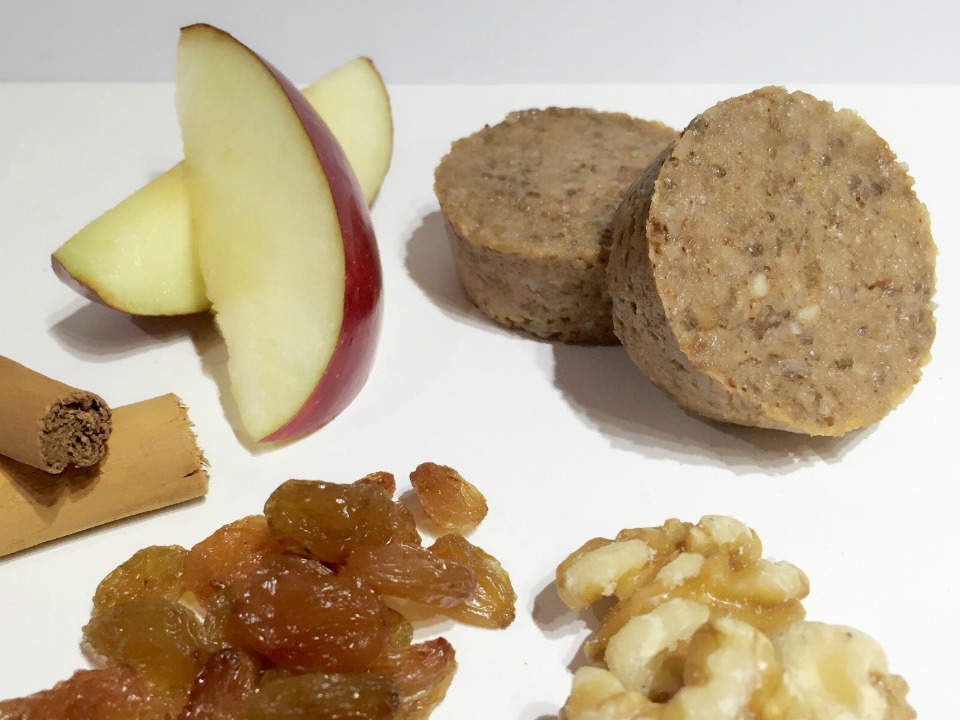 Such an easy snack, just blitz em up and freeze for a quick snack on the go when trying to ease those sweet cravings.
15. Healthy Apple And Honey Muffins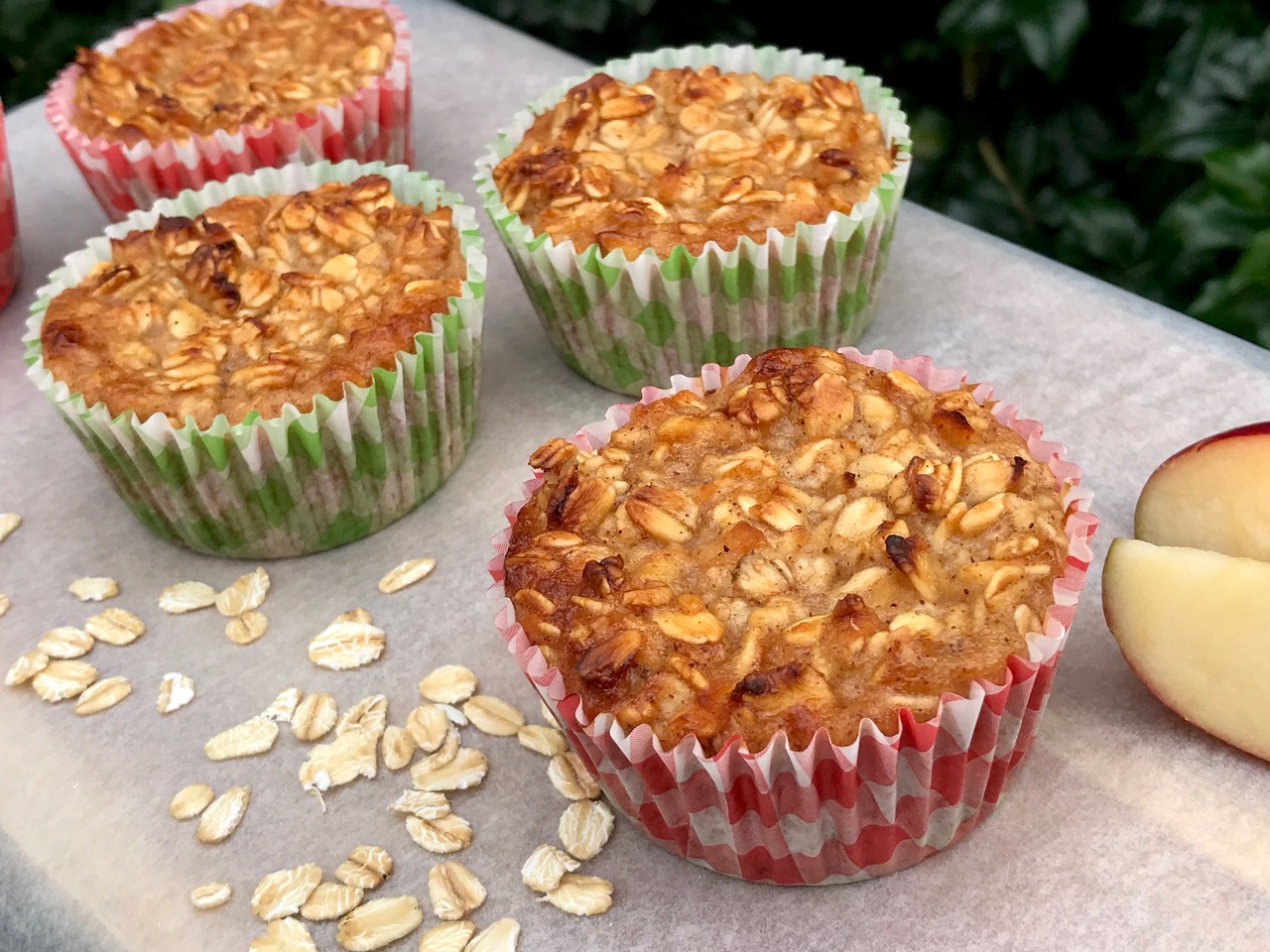 We love these quick and easy healthy apple and honey muffins.
This recipe was sent in by 28 Day Weight Loss Challenge member Cassie and it's packed full of nutrients and makes the perfect snack without sabotaging your weight loss efforts.
16. Kids Sugar Free Lunch Box Muffins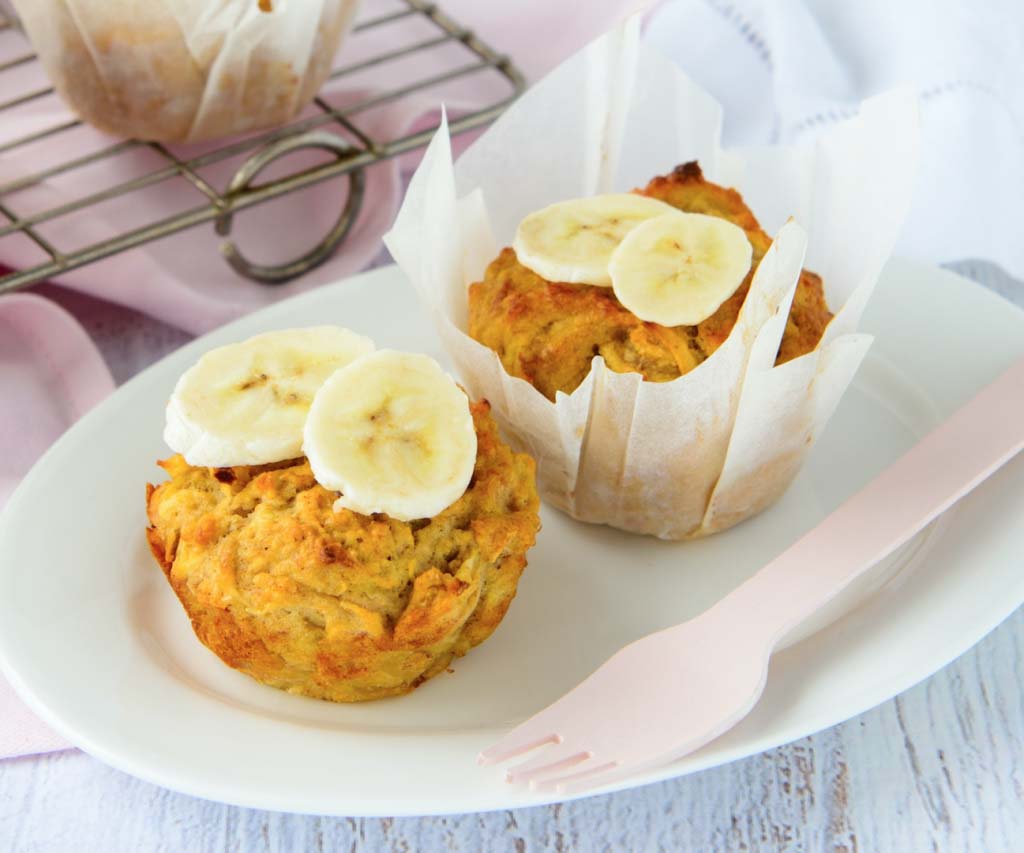 These sugar-free lunch box muffins are great, you can pre-make them and use them for breakfast, as well as a lunch box snack and it has no added sugar.
17. Devilled Sausages With Apples and Sweet Potato Mash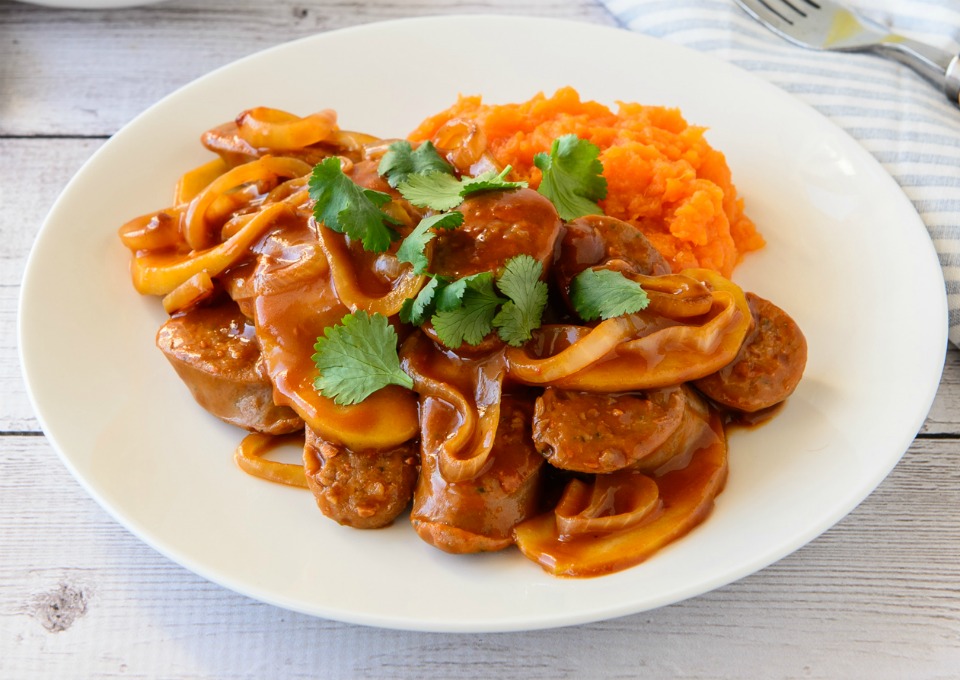 For a budget-friendly meal that is easy to prepare and sure to please the whole family, try these devilled sausages which include apples and are served with sweet potato mash.
18. No bake date and nut bars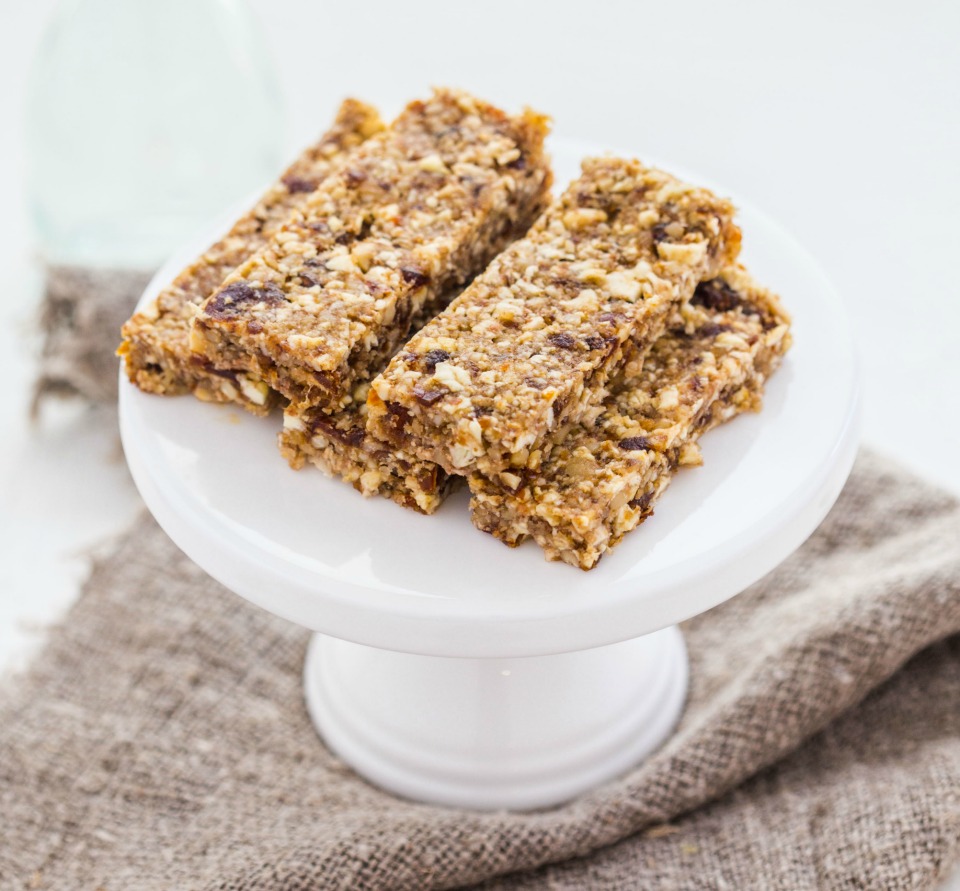 High in fibre, sweet and satisfying – these date and nut bars are great to enjoy as a healthy snack to keep your metabolism in check.
This recipe comes from the 28 Day Weight Loss Challenge grab it HERE. 
19. Easy Apple Torte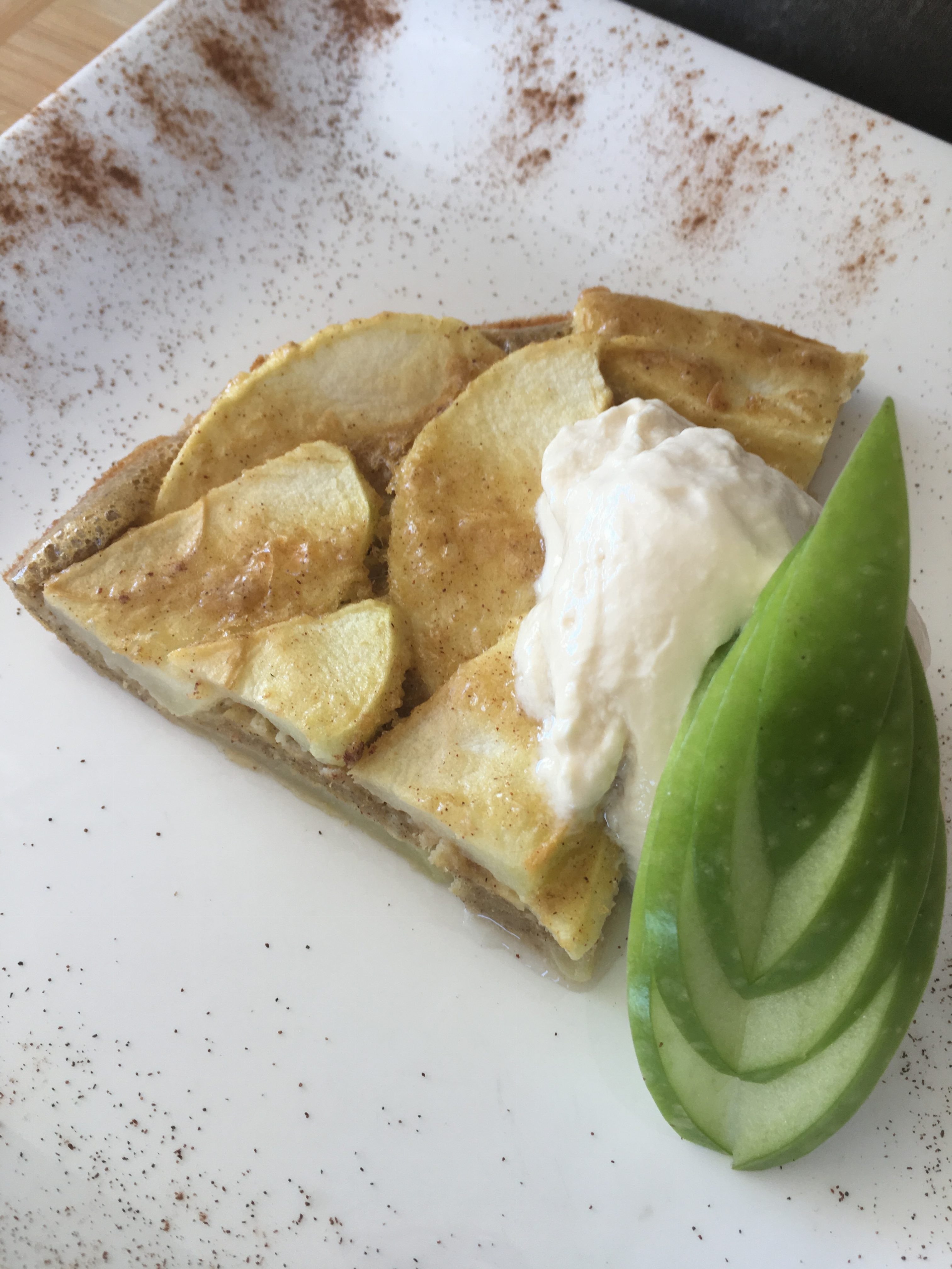 This recipe is only available on the 28 Day Weight Loss Challenge.
20. Kid Friendly Sweet Chicken Curry
This recipe is only available on the 28 Day Weight Loss Challenge.