How to choose healthier and cheaper take away options
In many families, ordering takeaway happens at least once a week, and usually on weekend nights.  It's a chance to have a night off cooking but can be disastrous if you're following a healthy eating plan.
It can be especially hard to resist if everyone else is off to the takeaway.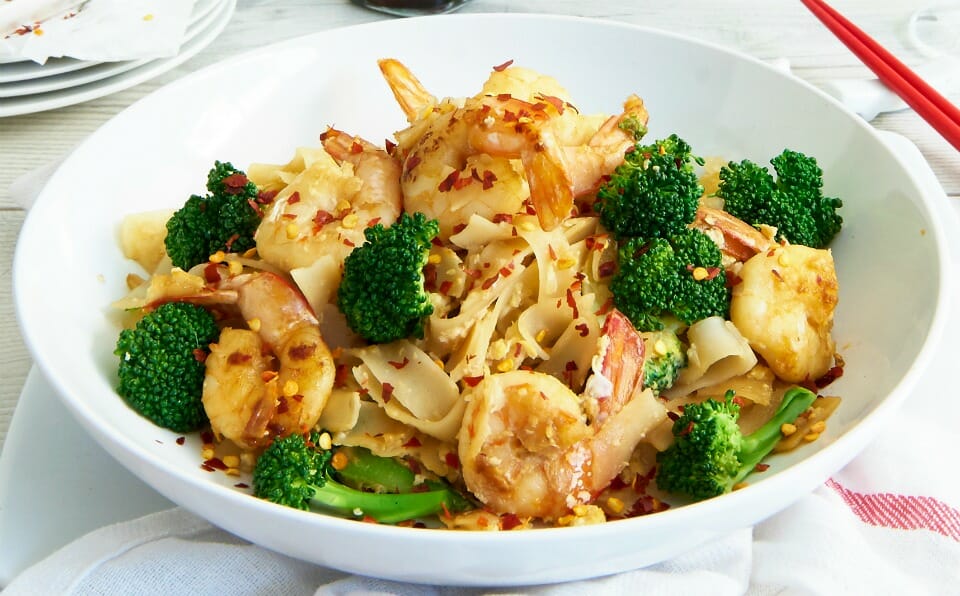 Instead of banning yourself from the takeaway, you can make some sensible food choices – so you can still enjoy dinner with your family without derailing your weight loss efforts on the 28 Day Weight Loss Challenge.
An even better option would be to get the whole family to try these healthier home made take-away options and you'll be surprise how much money you'll save.
Members of the 28 Day Weight Loss Challenge have access to hundreds of recipes, including healthy makeovers of takeaway favourites such as Chicken Caesar Wraps, Lamb Burgers, and Asian Style Noodles.
To help you figure out the takeaway, we've come up with a list of the top dishes for you to avoid when you go out – as well as some alternative choices that are much lower in calories and fat AND cost.
All portion sizes are approximate and are for one standard takeaway portion, and quantities may differ from restaurant to restaurant.
Top takeaway foods and what to eat instead
1.  Chicken Korma Curry
Korma curry is sweet, silky and creamy – usually cooked with ground almonds, coconut milk or double cream. The sweetness of korma curry is what makes it a must have for curry fans, but it is full of calories and fat.
Calories and fat per serve (without rice or naan!): 800 calories, 50g fat.
What to Eat Instead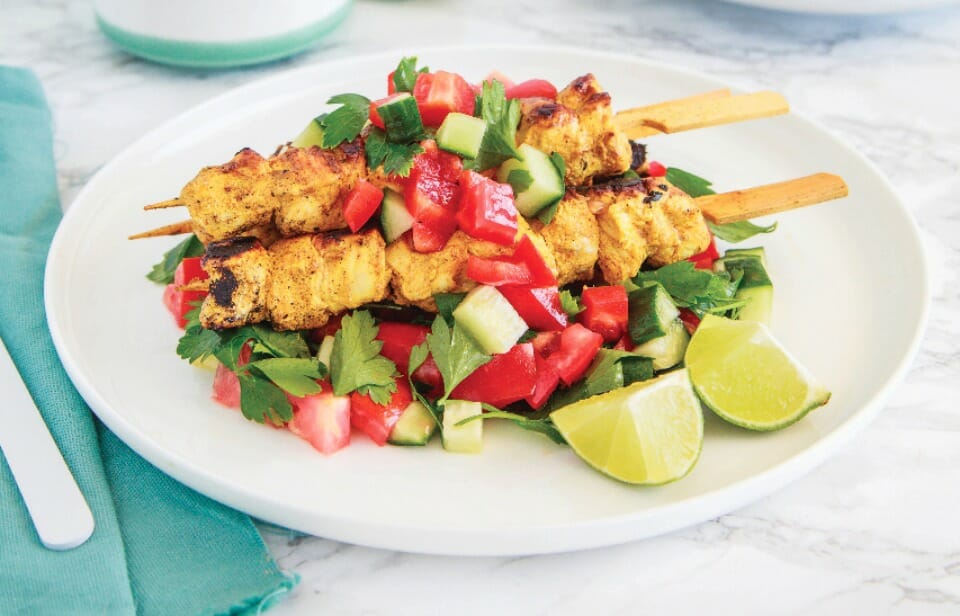 Dry chicken tikka or masala pieces are marinated chicken pieces that are baked, not fried. They're packed with spices and seasonings, delivering big flavour without big calories.
Calories and fat per serve: 155 calories, 4g of fat.
2. Double Cheeseburger
A good cheeseburger is often a must-have after a day out with family – chargrilled, tender meat, soft cheese and crisp salad. Double cheeseburgers, however, are just that – double the fat and double the calories. Sides like coca-cola and fries will drastically increase the calorie count – and in some cases, will put your meal at over 2000 calories.
Calories and fat per serve: 440 calories, 23g fat.
What to Eat Instead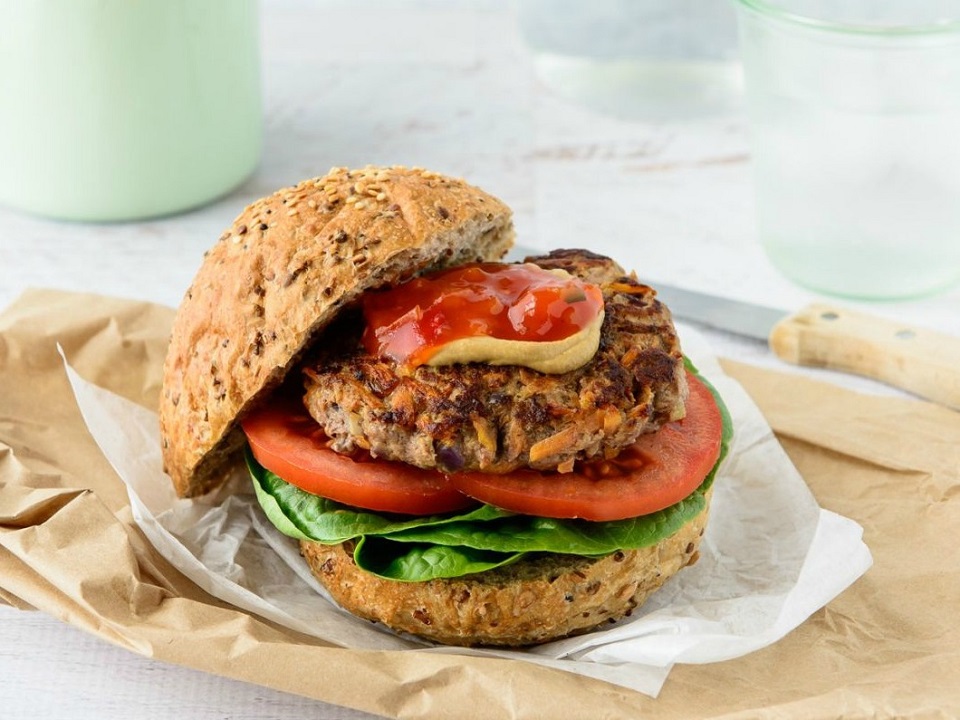 Cheeseburgers do not have to be a double! Choose a regular single burger instead. You can make it even better for you by asking for it with extra salad, or even with half the bun or half the cheese. Use mustard or sweet chilli instead of mayonnaise or tomato sauce.
Calories and fat per serve with cheese: 340 calories, 19g fat.
3. Doner Kebab
Kebabs are a night out on the town food favourite of many – salty doner meat, with a yummy pitta bread and lashings of mayonnaise. Because so many kebabs are downed after a night out on the town, you're overloading your body with even more calories and fat and the alcohol will make it all fairly difficult to process.
Doner meat in itself is a bad nutritional choice, as it is very processed – but don't worry, there is a much better choice!
Calories and fat per serve: 1000-2000 calories, 30-65g fat.
What to Eat Instead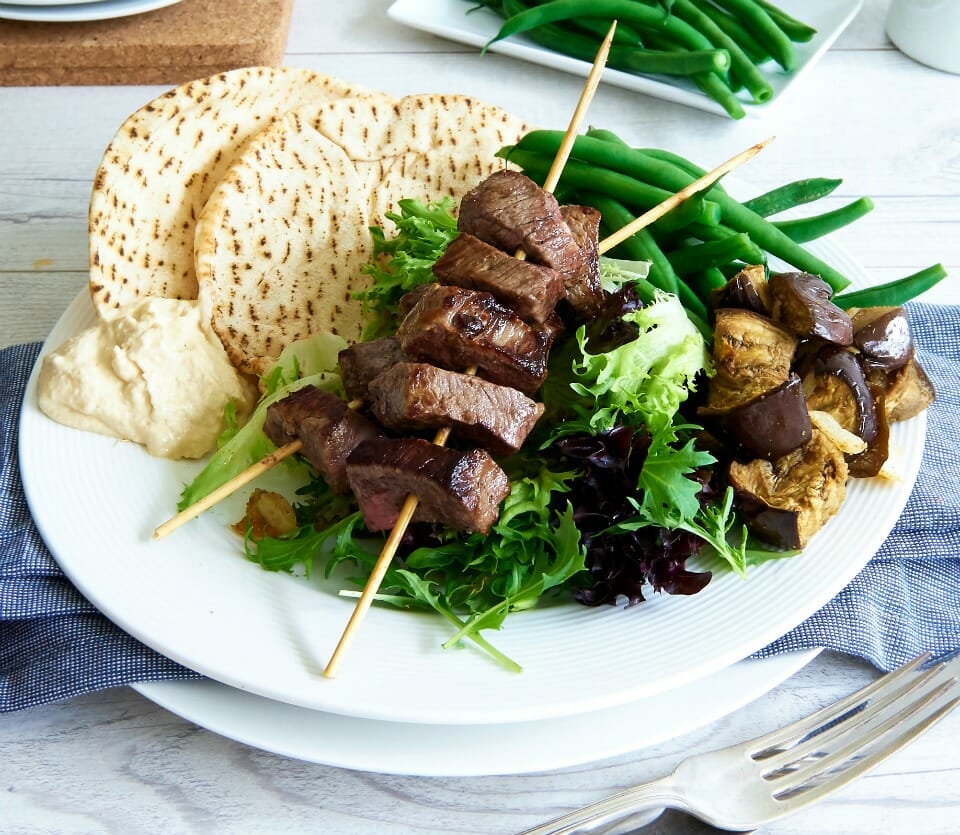 Not to worry! Kebabs aren't that bad for you – lean meat, pitta and salad are all good for you. But you have to cut down on the fatty accompaniments. Ask for no mayo or low fat mayo, and opt for grilled chicken, lamb or beef rather than processed meat.
Wholemeal pittas are also a great choice, and if you stuff yours with plenty of salad, it could actually be a fairly rounded meal.
Calories and fat per serve: 500g calories, 12g fat.
4. Spaghetti Carbonara
Mmm… creamy, silky, salty – a good spaghetti carbonara is very rich, right? Well, an Italian carbonara is actually very light and is made with egg yolks and just a little parmesan cheese – it's actually quite good for you.
Out of Italy, however, spaghetti carbonara is usually made with thick double cream, fatty cheddar cheese and sometimes even mayonnaise.
Calories and fat per serve: 600 calories, 26g fat.
What to Eat Instead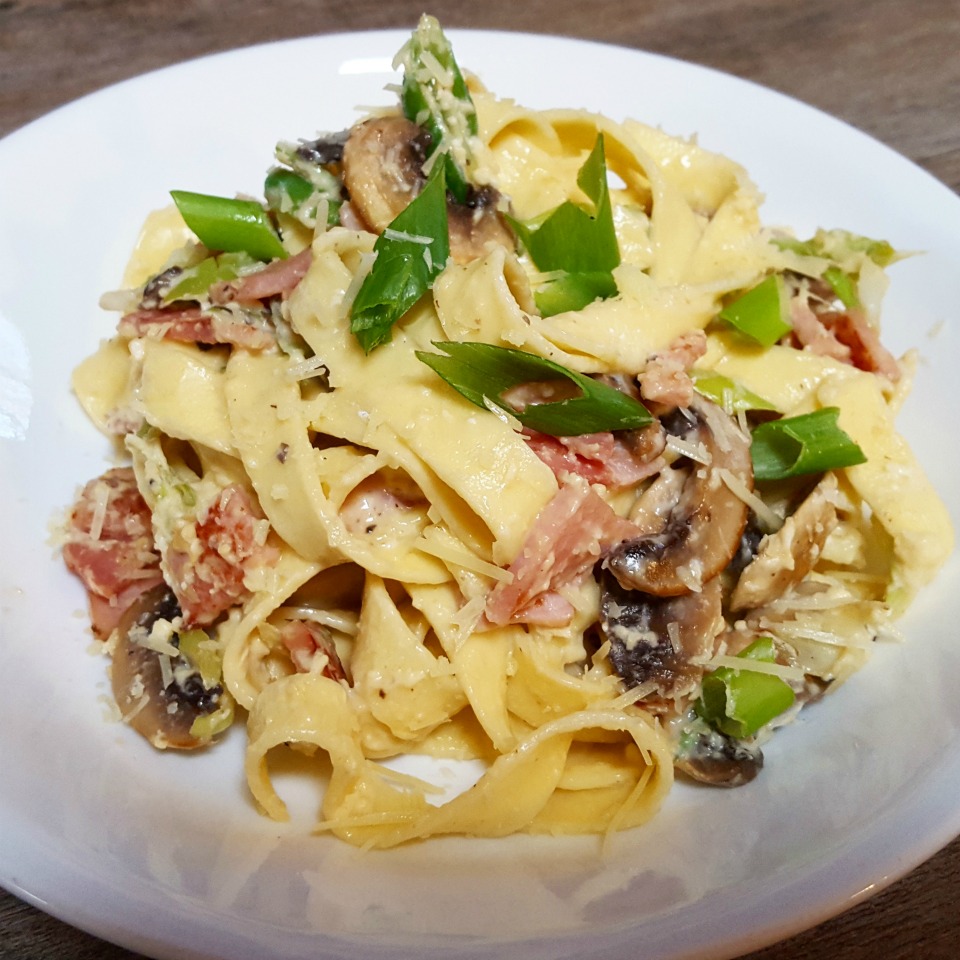 This another delicious carbonara recipe! uses coconut milk instead of cream and is only 400 calories per serve.
Pasta in itself is not that bad – especially if you choose a wholemeal pasta. But opt for one with lots of vegetables in it, and if it's saucy be sure it's tomato-based rather than creamy. By bulking out your pasta with lots of veggies, you can eat less of the pasta itself and still feel full.
5. Fried Chicken Burger
Crispy chicken, soft burger bap, lashings of mayonnaise, crispy breadcrumbs – a fried chicken burger might be tasty, but it is absolutely not good for you.
Filled with fat and calories, the processed breadcrumbs and the white burger bun will also cause a spike in your blood sugar that will leave you craving fatty, sugary foods just a few hours later.
Calories and fat per serve: 715 calories, 14g fat.
What to Eat Instead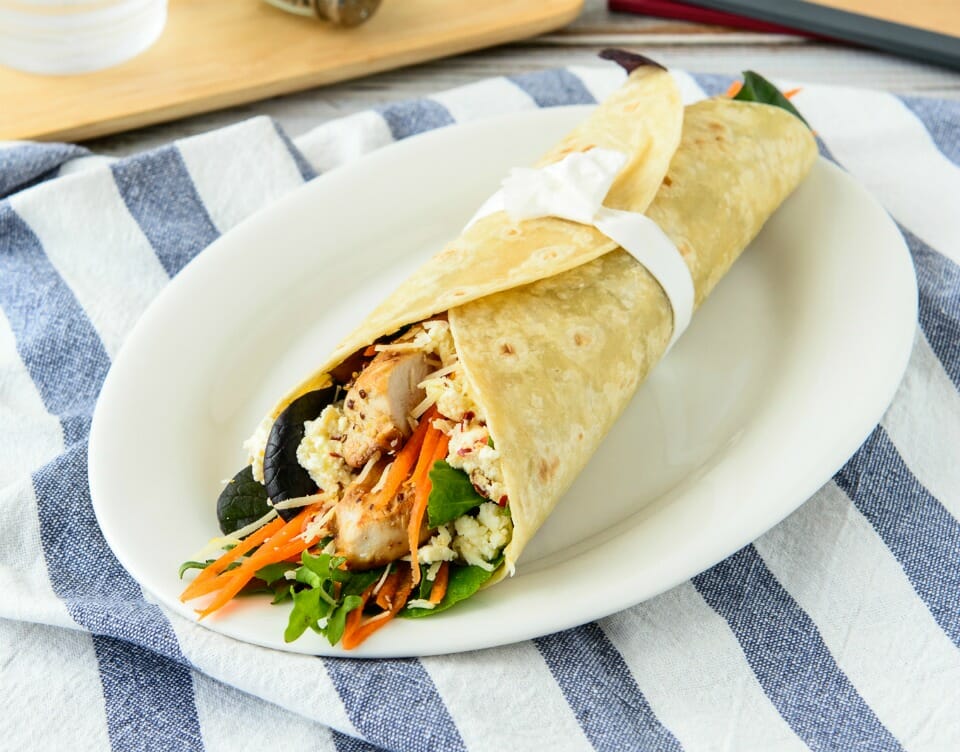 Bin the bun and choose large chicken breast fillet strips instead. Larger pieces of chicken are actually better for you, as the larger the surface area, less breadcrumbs and less fat are used.
Chicken breasts are also the best choice, as they are super lean and low in calories. Go for a wholemeal wrap instead of a fluffy white roll.
Calories and fat in 2 chicken breast fillet strips: 230 calories, 7g fat.
Top Tips
Opt for thick chips – they absorb less oil and therefore less fat than skinny chips.
Add loads of salad and vegetables as they'll fill you up and prevent you from overeating.
Opt for wholemeal choices where available, such as brown rice or wholemeal pasta.
Ask for butter, dressings, sauces and everything else on the side so you get to decide how much you eat.
Go for protein based dishes as they'll fill you up without bloating.
Opt for baked or steamed, not fried.
Never supersize! Do you need a triple burger? No!
Customisable meal plans on the 28 Day Weight Loss Challenge
If you are looking to lose weight, tone up and improve your overall health and fitness then check out our 28 Day Weight Loss Challenge. The 28 Day Weight Loss Challenge is home to 4,000 recipes, weekly meal plans, 350 exercises and daily work out videos. Think of the Challenge as like a PT in your pocket.
It provides the tools and resources to help you nail healthy eating, meal prep (that way you could even avoid the likes of takeaway altogether) and make delicious food…all while hitting your weight loss goals.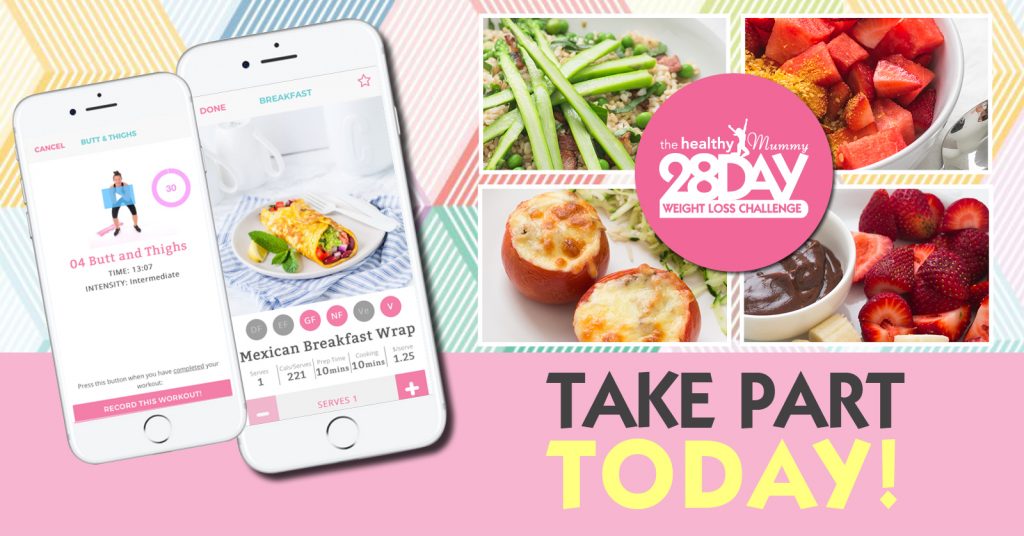 AMAZING TRANSFORMATIONS FROM OUR CHALLENGE
1.Rae Willingham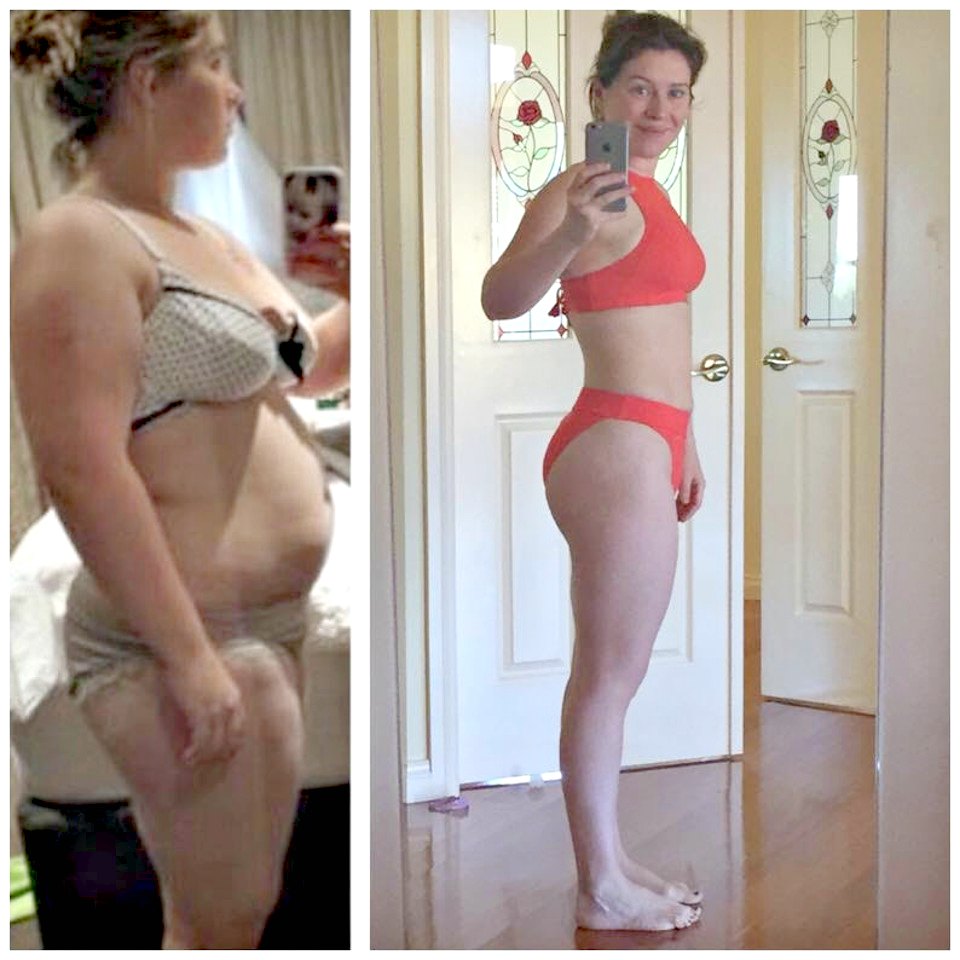 Mum of three children young children, Rae, has overcome negative self belief in the face of  some very big obstacles. After losing 25kgs* and maintaining her goal weight with The Healthy Mummy 28 Day Weight Loss challenges she says:
"I am no longer the girl who suffered debilitating anxiety and regular panic attacks. The one full of excuses not to go out and enjoy life. I am now this amazing butterfly who loves her life and lives it with no worries (well far fewer, I am still a woman after all!)".
2. Jo Hart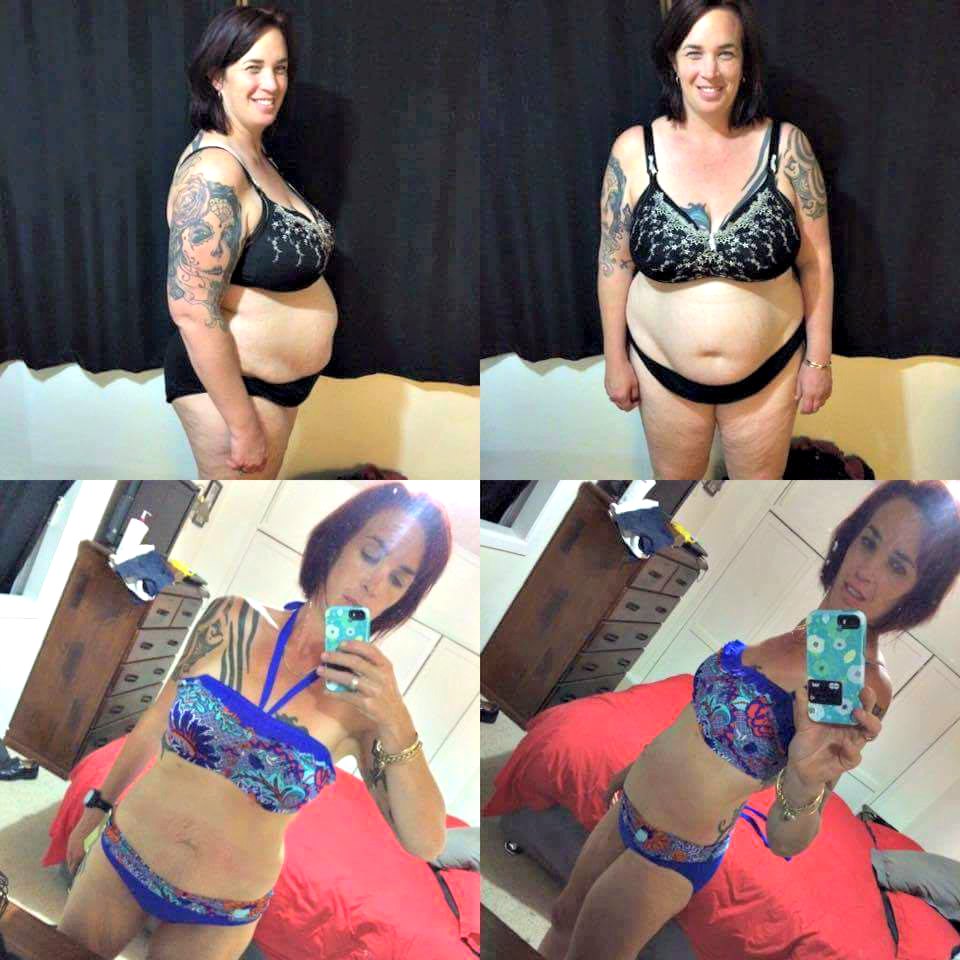 Jo Hart not only rocks her new bikini, she has lost 38kg* with The Healthy Mummy 28 Day Weight Loss Challenges.
She says:  "I am proud of the change I have made for not only me but for my family too".
3. Renee Harrison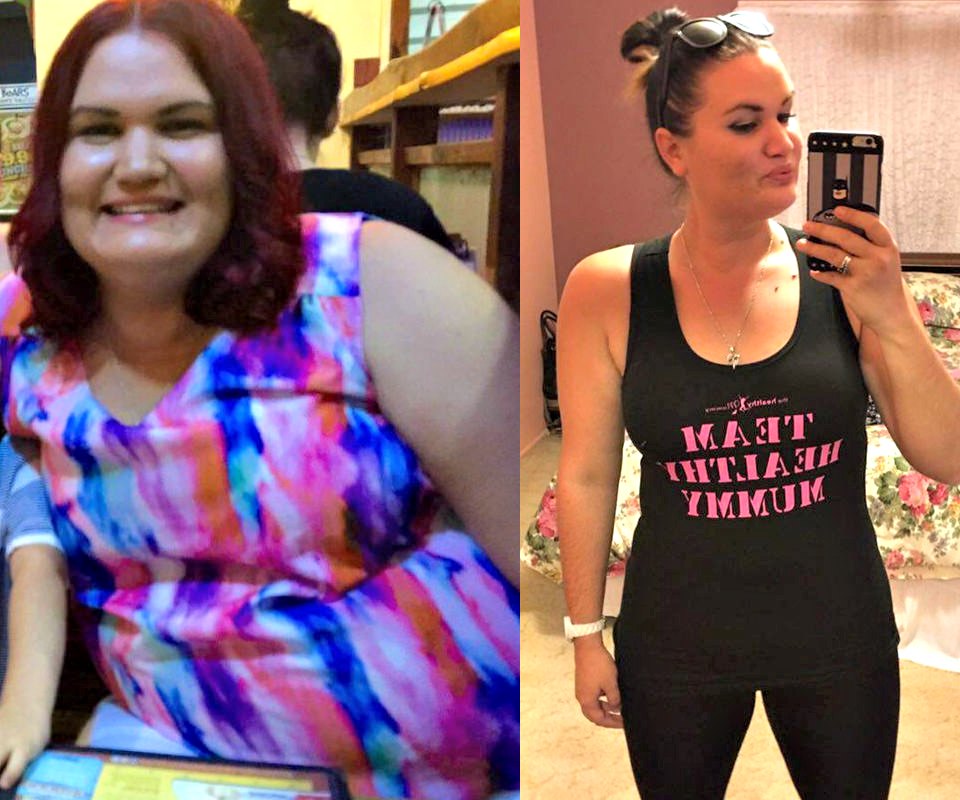 Mum Renee, from Central Queensland, has overcome depression and anxiety stemming from an abusive relationship and transformed her body losing 41kgs* (from 115kgs to 74kgs) with The Healthy Mummy Smoothies, free snack recipes and portion controlled high protein meals.
She says: "previously I lived day by day, but now I embrace life as it were my last day on the earth!".
4. Elle Temple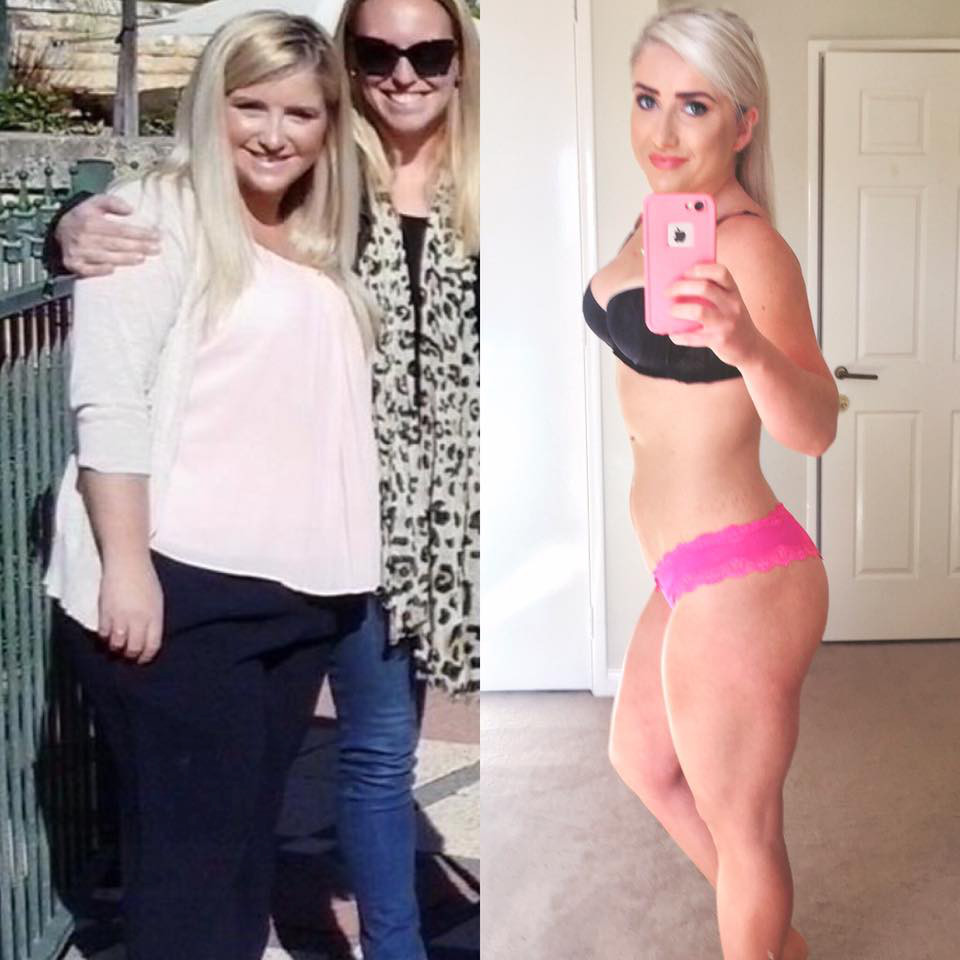 Smashing her weight loss goal of 25kgs* (from 83.6kg to 58.6kg) with The Healthy Mummy 28 day weight loss program, Elle now focuses on toning up.  Elle says:
"today I am thankful that I am no longer afraid of having photos taken of me. I love that I have photos to look back on and am proud of how far I have come. From being 'obese' and having no energy to tackle my day, to being a healthy weight and being able to spring around with my crazy toddler".