Healthy Breakfast Ideas For Kids
If you are looking for some Healthy Breakfast Ideas For Kids then we have some great ideas for you. There's even some that are perfect to eat on the go for those really busy mornings.
Breakfast is an important meal for kids as it sets them up for the day.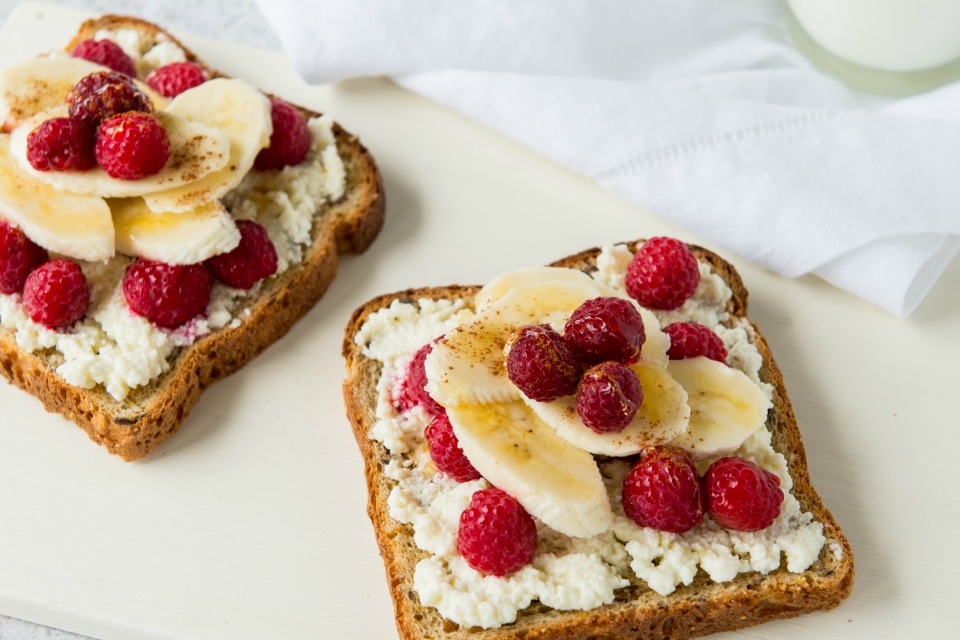 1. Smoothies
Kids can enjoy smoothies for breakfast too – and they're a great way to sneak in some extra fruit, veggies or nuts.
Packed with calcium and protein, a smoothie will fill hungry bellies and keep them going until morning tea time.
Tip 1: keep berries and chunks of banana in the freezer so that you always have fruit on hand for a quick smoothie.
Tip 2: let the kids help make the smoothie. Allow them to toss in the fruit, pour in the milk, and turn on the blender. Instilling healthy habits in kids can set them up for a lifetime of healthy eating.
Tip 3: create fun names for your smoothies using things that they are interested in. Our 'Green Slime' smoothie (pictured, right) in our Healthy Kids Recipe Book is a perfect example! They won't even notice the spinach taste, but will be taking in the nutrients from the leafy greens.  
Strawberry and watermelon smoothie
200ml milk of choice
50g watermelon
1 cup strawberries
½ a frozen banana
Mix in a blender until smooth
Serves: 2 kids.
2. Muffins  
No, not the sugar filled muffins from the café but healthy homemade versions that are packed with goodness.  Kids are often happy to eat something 'cake shaped' even when it's packed with healthy eating ingredients. And they are perfect for those busy mornings when you need to get up and go. Healthy muffins or mini frittatas can be eaten in the car or while on the walk to school or errands.
Our Sugarless Breakfast Muffin recipe is available in the Healthy Kids Recipe Book.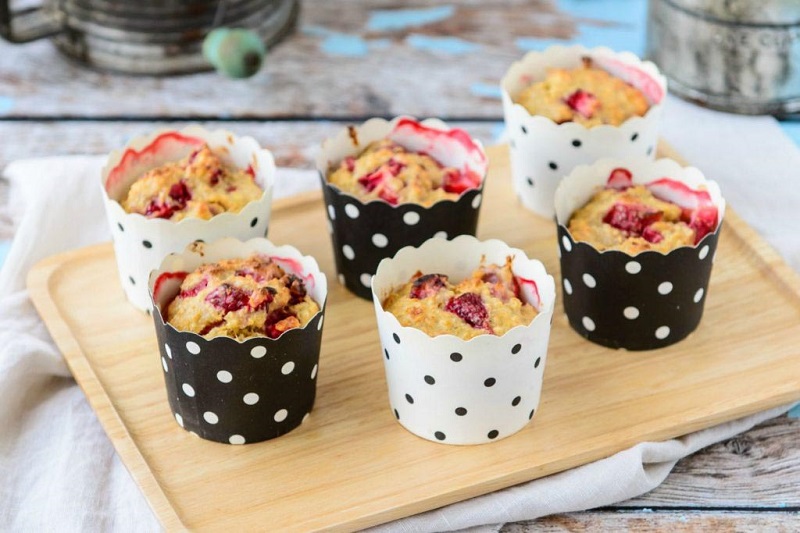 3. Toast
Instead of traditional toast with butter and a spread (like jam) – it's time to mix things up.
Try our Smoothie Toast (recipe is in the Healthy Kids Recipe Book), which is packed with the nutrition of real fruit with none of the sugar of jam.
Eggs on toast is a great option as it has the added benefit of protein from the eggs which keeps little tummies fuller for longer.
Avocado on toast in another great option as they are a source of vitamin C, potassium and protein – perfect for growing bodies. It also gives the creaminess of butter or margarine with a higher nutritional value.
For more ideas our Healthy Kids Recipe Book is packed full of ideas for healthy eating breakfasts, lunches, dinners and snacks – no more meal time battles!