After a delicious, healthy dinner you may crave something sweet. Instead of indulging in a treat loaded with sugar and fat, why not try these scrumptious little morsels that won't derail your healthy eating.
The 'cream' layer is made using a method similar to making raw chocolate. It's simple, fast and uses nutritious ingredients. In this recipe, pure stevia can be used in either powder or liquid form.
Low calorie, sugar-free and high fibre- these choc-mint delights are the perfect treat.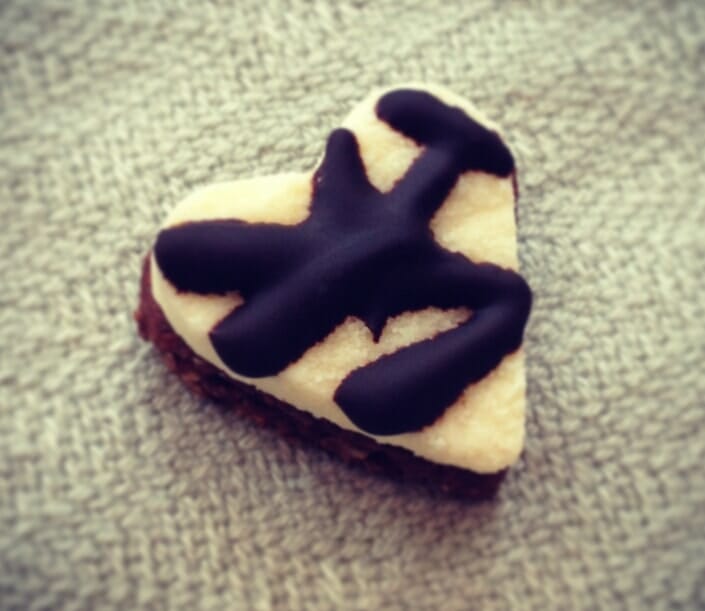 Ingredients
¼ cup plain wholemeal flour
¾ cup wholemeal self-raising flour
50g coconut oil
¼ cup rice malt syrup or honey
1 egg
½ tsp pure vanilla extract
2 tbsp. raw cacao powder
6tbsp coconut oil
¾ cup full-cream milk powder
1 tsp pure stevia liquid
1 tsp peppermint extract
50g dark chocolate
Method
Preheat oven to 180°C
Melt coconut oil and stir in rice malt syrup, egg and vanilla.
Dry-whisk flours and cacao. Add to wet ingredients and mix well into a dough.
Roll onto a lightly floured surface to 5mm thick. Make shapes using a small cookie-cutter.
Place on a lined tray and bake at 180°C approximately 10-15 minutes
Place onto a wire rack to cool.
Melt coconut oil over a medium heat. Add stevia and peppermint and stir.
Add milk powder and mix quickly until well combined.
Pour into a large shallow baking dish lined with baking paper. Spread evenly and refrigerate until set.
Using the same cutter as the cookies, cut shapes into the 'cream'.
Melt chocolate in a bowl placed over a saucepan of hot (not boiling) water.
Place a small dollop of melted chocolate on top of each cookie and place 'cream' on top. Drizzle over cookies with remaining chocolate.
Serves 25
96 cal per serve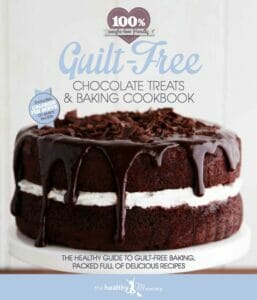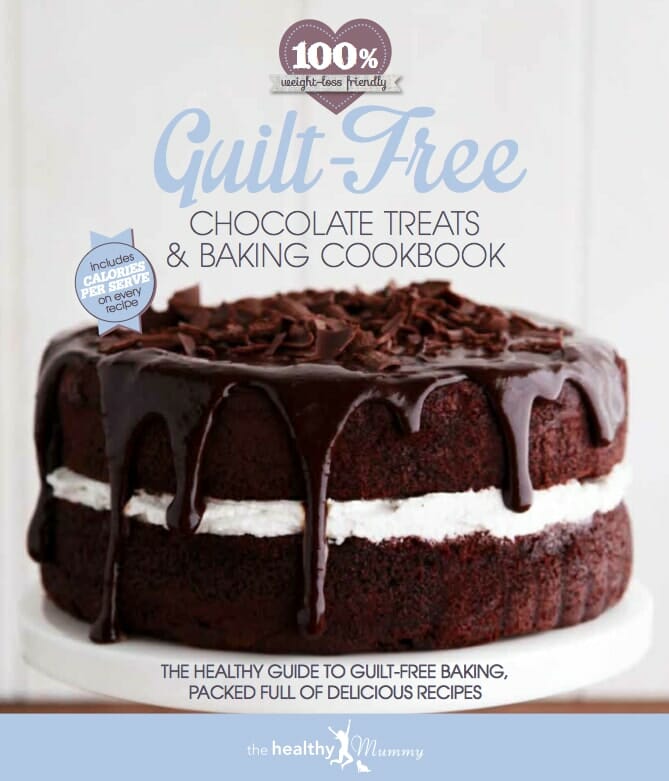 For more guilt free baking and chocolate treat ideas make sure you check out our Guilt Free Chocolate Treats & Baking Cookbook
If you are ready to lose weight then The Healthy Mummy plans offer a healthy and safe exercise and diet plans that are safe if you are breastfeeding and you can use code LOYALTY for a 10% DISCOUNT at the checkout.
Plus we have Cookbooks, Calorie Bibles, Exercise DVD's, Meal Replacement Smoothies and Our 28 Day Plan in our shop.