Healthy Eating Beef Pie Recipe
Pie is a classic comfort food, perfect for cooler months. However with thick pastry, meat and gravy it also tends to be high in fat and calories and low in nutrition – so not usually great when you are following a weight loss plan. This Beef Pie recipe version is not only delicious it's also good for you.
The addition of tasty vegetables such as carrot, turnip and beetroot adds color and vitamins. Beetroot itself is an amazing super food with a delicious, earthy tone. It's nutritional value includes iron, vitamin C, folic acid and fibre- all very important nutrients in any healthy eating plan.
This is also an easy recipe to double and reheat, allowing you to enjoy a night off cooking without resorting to unhealthy takeaway.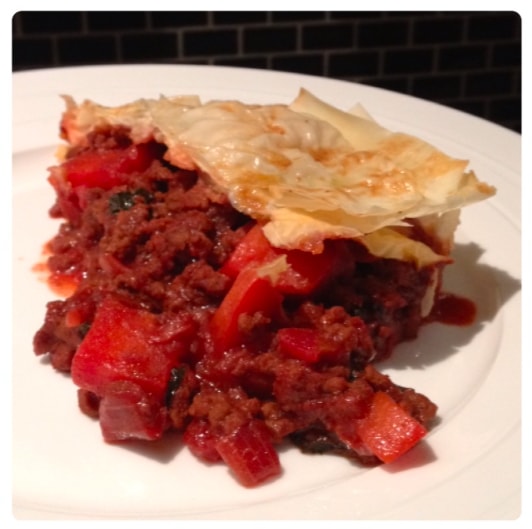 Ingredients
1 tbsp. rice bran oil
1 clove garlic
1 brown onion, diced
500g beef mince
6 sheets filo pastry
1 carrot, peeled and diced
1 turnip, peeled and diced
1 beetroot, peeled and grated
1 cup baby spinach leaves, chopped
4 tbsp. Worchester sauce
1can crushed tomatoes, salt reduced
4 tbsp. gravy powder, salt reduced
1tsp ground cumin
Olive or Rice Bran Oil spray (can brush oil if you do not have spray)
Beef Pie Recipe: Method
Defrost filo pastry at room temperature. Place diced carrot and turnip into a saucepan of boiling water to simmer.
Preheat oven to 200°C
Heat oil in a saucepan then sauté garlic and onion for 1 minute.
Add mince and stir until browned.
Add remaining ingredients, plus drained carrot and turnip, and simmer for 10 minutes.
Spoon into a 20cm x 20cm baking dish and top with filo pastry. Spray generously with olive or rice bran oil and bake for 30 minutes.
Serves 4
328 cal per serve
Take part in the 28 Day Challenge
The 28 Day Challenges will provide you with the skills to make the right decisions when it comes to food choices plus support and tips to make food prep, fitting in exercise, staying motivated and reaching your goals really easy.
For over 800 family friendly recipes with daily meal and exercise plans, join our 28 Day Weight Loss Challenge made especially for BUSY MUMS!
Results from mums on the 28 Day Challenge
Mums lose an average of 4-6kg on our 28 Day Challenge and below are some of the amazing results from mums JUST LIKE YOU who are already using the 28 Day Challenge and losing tummy fat – make the change and join them today too!
You can see lots of more results and you can join here too
Lizzie lost 10kg on 3 Challenges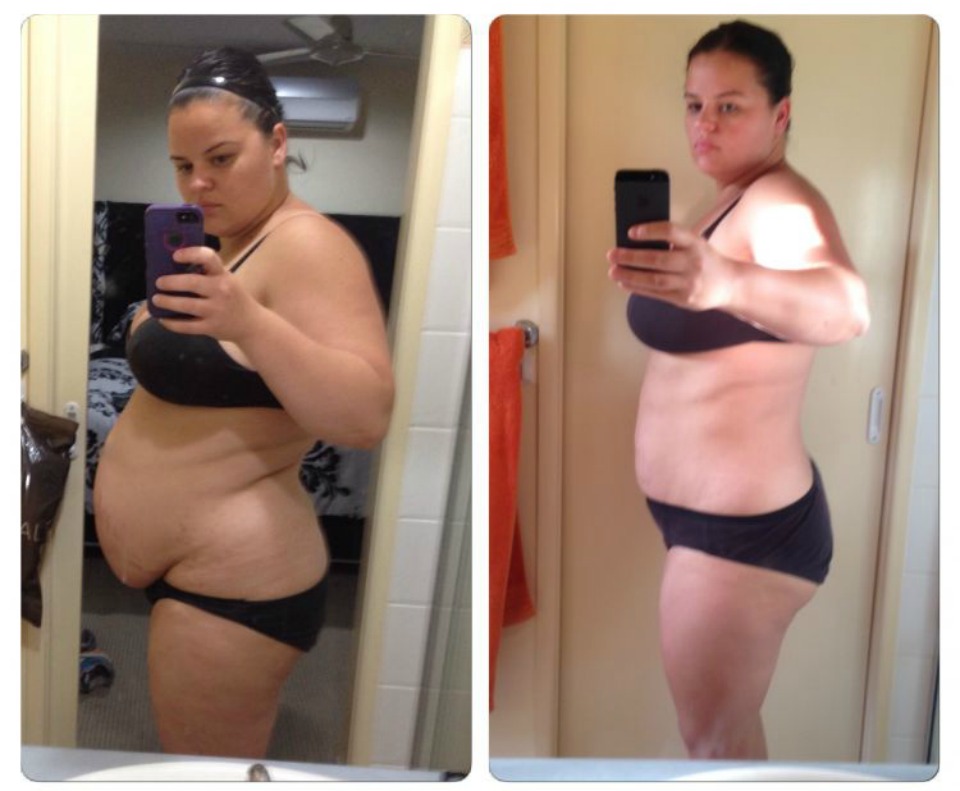 Lizzie says: "The food is delicious and very easy to make. The recipes are very simple and don't require a lot of ingredients.
I love that the menu plan for the week is all worked out and it can be customised to suit your family and the ingredients you may have on hand" Join here
Eliza lost 22kg on 4 Challenges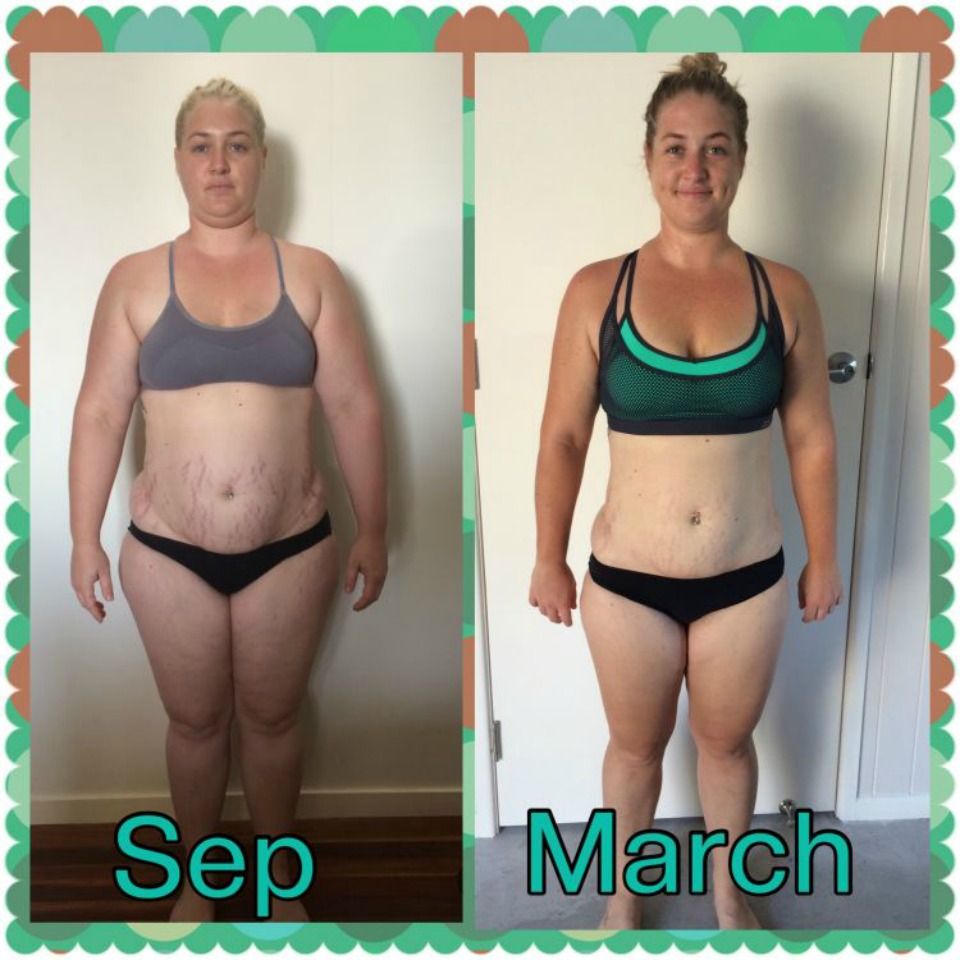 Eliza says "I started in September with my first 28 Day Weightloss Challenge. I lost 8 kg that month. So far I have lost 22 kg. But it is what I have gained which will make me a supporter for life! Join here
Lauren has lost 46kg on 6 rounds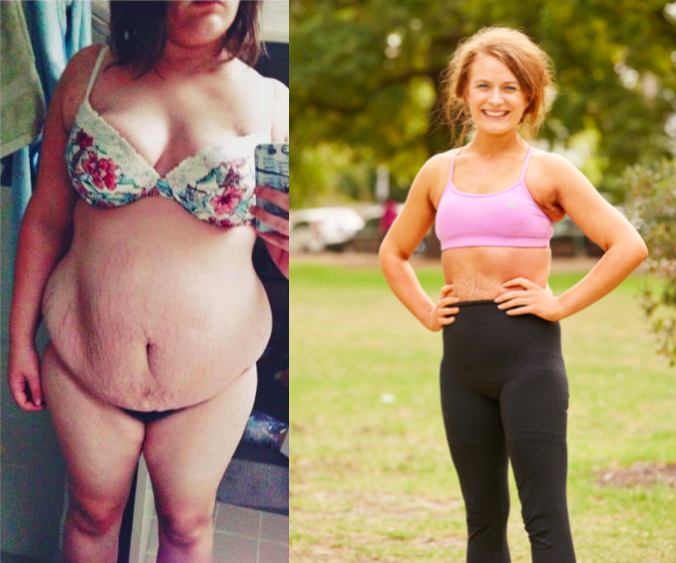 Lauren says "I'd highly recommend starting with a 28 Day Weight Loss Challenges. It's such a great way to learn about healthy eating and exercise….. The Challenges are perfect as they run for 28 days, with so many different customizable options for every meal and day" Join here
You won't regret it!