If you are a fan of the traditional crumble, then we have some excellent news. We have a tasty weight loss recipe that you will love and can still enjoy on your weight loss plan.
Full with natural ingredients this weight loss recipe for a healthy eating Apple & Blueberry Crumble can be included into your healthy eating plan.
Many other apple crumble recipes feature ingredients like white sugar, refined flour, cream, ice cream and butter, but this one is delicious without them.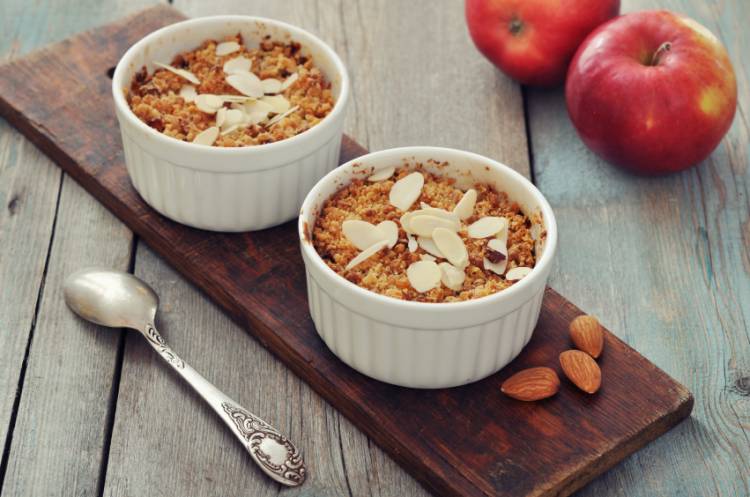 Serve as a dessert when entertaining friends or just cook up one night when you feel like treating yourself and your family.
Ingredients:
5 large red apples
100 grams of fresh blueberries
1 teaspoon of cinnamon
1 cup of cloudy apple juice
2 tablespoons of flaked almonds
200 grams of rolled oats
50 grams of whole almonds
4 tablespoons of honey
2 tablespoons of coconut oil
2 cloves
Optional Extras:
Replace the oats with your favourite gluten-free muesli if you are gluten intolerant
Maple or agave syrup can be used instead of the honey
Frozen blueberries can be used instead of fresh ones
Serve with a dollop of Greek yoghurt
Method:
Remove the core from the apples and cut into medium-sized cubes.
Place the apples into saucepan along with the blueberries, apple juice, cloves and half a teaspoon of cinnamon.
Simmer on low heat for 25 minutes or until the apples begin to break down and soften. Stir often to ensure the apples aren't sticking to the sides or bottom of the pan. If the mixture is becoming too dry, add a little water or more apple juice if necessary.
While the apples are cooking, blend the oats, honey, whole almonds, coconut oil, and half a teaspoon of cinnamon in a blender until combined.
After 25 minutes remove the apple mixture from heat and place into several small baking dishes or one large baking dish.
Cover with a crumble mixture and place in a preheated oven and cook 180 C for 20 minutes.
Once the crumble mixture has turned golden brown remove from the oven, top with flaked almonds and serve.
Serves: 5. Calories per serve: 337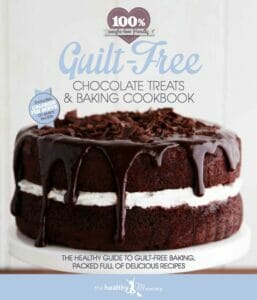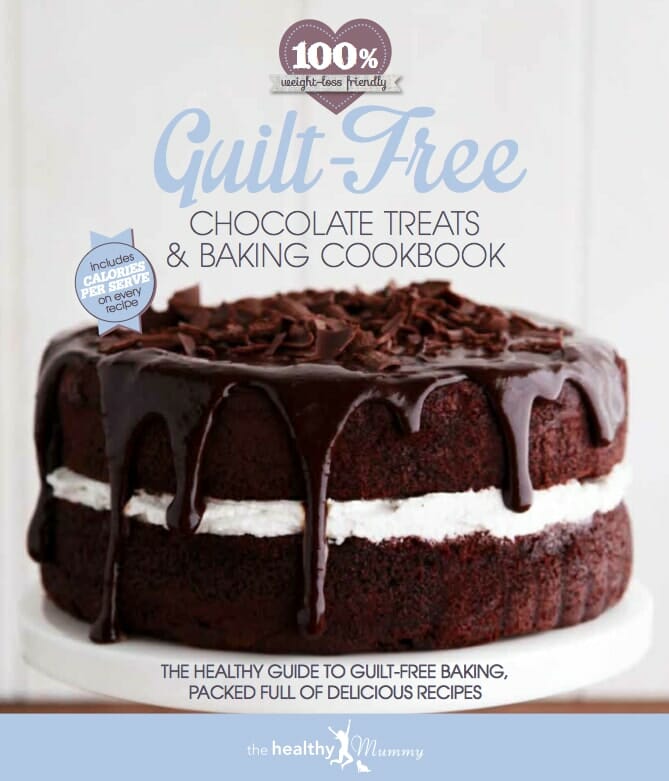 For more guilt free baking and chocolate treat ideas make sure you check out our Guilt Free Chocolate Treats & Baking Cookbook
If you are ready to lose weight then The Healthy Mummy plans offer a healthy and safe exercise and diet plans that are safe if you are breastfeeding and you can use code LOYALTY for a 10% DISCOUNT at the checkout.
Plus we have Cookbooks, Calorie Bibles, Exercise DVD's, Meal Replacement Smoothies and Our 28 Day Plan in our shop.