Find out what keeps this fabulous Healthy Mummy Support Squad Mum on track!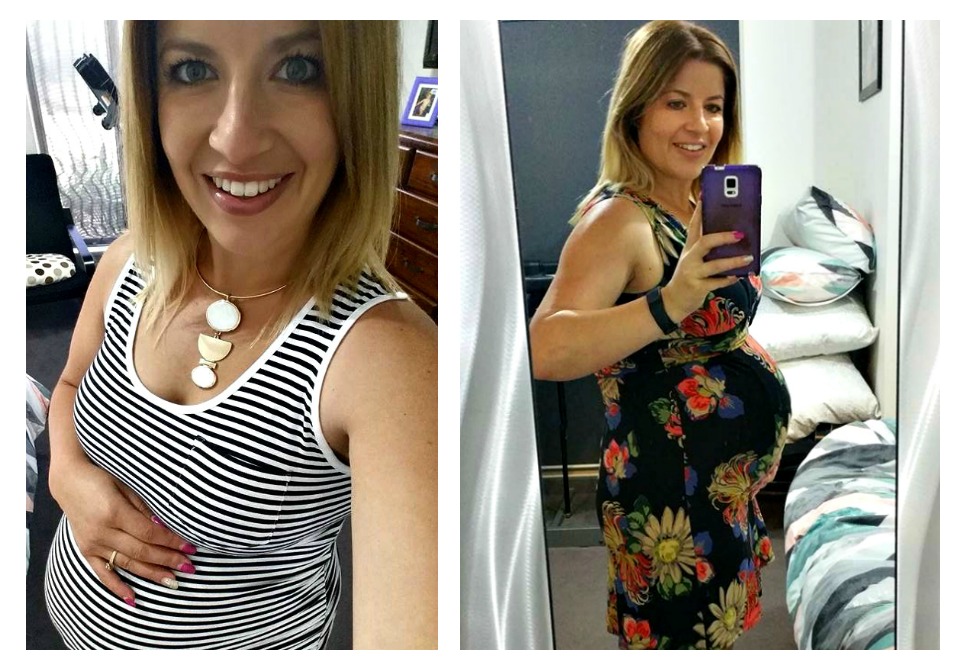 Image Source: Supplied
Discover What Keeps This Mum On Healthy Eating Track
Annette says, "I discovered The Healthy Mummy a few months after the birth of my second child.
"Following the 28 Day Weight Loss Challenge and using The Healthy Mummy smoothies I managed to lose 20kgs*!
"Eleven weeks ago I welcomed my third child into the world and I'm now on my weight loss journey again to reach my major goal of hitting my pre-pregnancy weight."
Image Source: Supplied
Sugar Detox Challenge
"I loved The May – Sugar Detox – 28 Day Weight Loss Challenge. 
"Sugar seems to be in EVERYTHING these days and it's nice to know that [with help from the Challenge] I'm making meals and snacks  for my family that have zero free sugar in them.
"One of the meals my whole family has loved was the Butter Bean and Chorizo Soup (you can find this recipe in the 28 Day Weight Loss Challenge Hub). 
"I used to make a similar recipe that was 506 calories per serve compared to 336 calories and zero sugar in The Healthy Mummy version."
"I used to be a regular user of store bought jars of pasta sauce because I didn't know any better. I now make my own tomato based pasta sauce and avoid the 7 grams of sugar per serving in the store bought version.
"There are so many little changes you can make to reduce the amount of unnecessary sugar in your diet and The Healthy Mummy makes it so easy!
"I've loved making lots of different sugar free snacks for myself and my family, especially to include in my children's lunch boxes for school and kinder."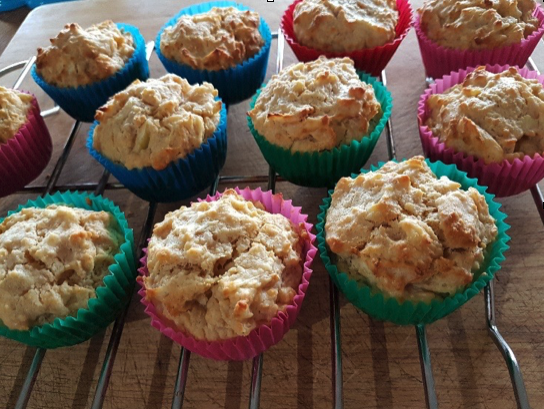 Image Source: Supplied
Weight Loss Doesn't Come Easy For Everyone
Annette says, "Weight loss doesn't come easy for me so I need to really work hard to see results.
"In May, I set myself a few mini goals to help me start seeing some positive changes and wrote down what I need to do to actually reach those goals.
"My plan of action was to stick to the meal plan as much as possible and, when I couldn't, make the best possible food choice/s when out and about."
"I've promised myself that I will move my body every single day and started attending HIIT training sessions a few times a week as well as completing the HIIT exercises in The Healthy Mummy 28 Day Weight Loss Challenge.
I've also been focusing on my water intake and aim to drink at least 2.5 litres of water per day."
Here are 5 tips on how you an increase your water intake. 
How Annette Stays On Track
Annette says, "Like anyone else there are days where I really struggle to stay on track and to keep my motivation up."
Here are a few tips that help Annette through her challenges:
1. Meal prep!
Annette says, "Meal prep is your best friend.
"'Fail to prepare, prepare to fail' is probably the best quote I've picked up since beginning this journey. If I've got a stash of meals and snacks in the freezer I have absolutely no need to reach for something unhealthy.
There are days where life just gets in the way and you need to have a pre-made dinner that you can just defrost and reheat ready to go when you don't have time to cook."
Here are 7 Meal Prep Organisation Tips You Need RIGHT NOW.
2. Plan your exercise the same way you plan your meals
Annette says, "If you plan your exercise out then you're more likely to stick to it and actually complete what you've set yourself.
It works even better if you plan out your exercise with a friend so you can check up on each other and be accountable!"
Our New 28 Day Weight Loss Challenge App is a GREAT way to EASILY manage your healthy eating and exercise plan. Have you updated your app yet?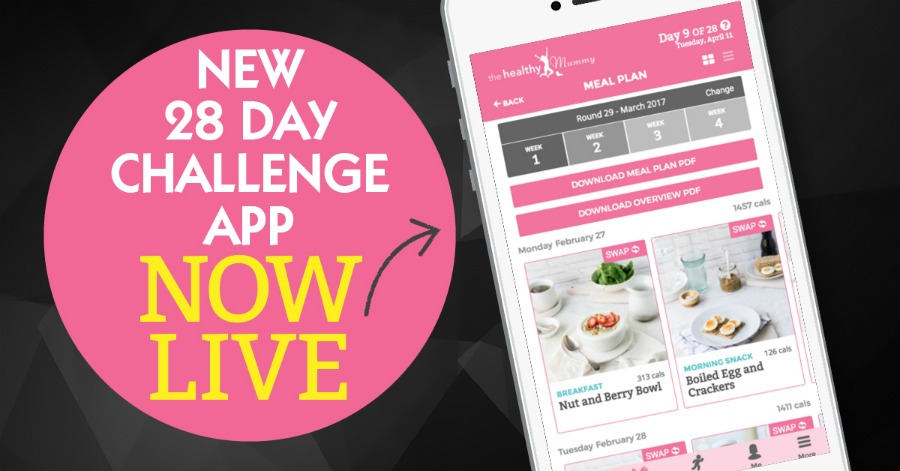 3. Don't rely on the scales
Annette says, "The scales are a very fickle friend and really aren't a true measure of your progress. Definitely weigh yourself but also take your measurements, get a goal piece of clothing and take photos so you can track your progress in a few different ways.
Some weeks the scales won't move but your measurements will and you'll fit more comfortably into that pair of jeans!"
Here are Four Reasons Why The Scales Don't Always Tell The Truth.
Thanks Annette for sharing your INCREDIBLE tips!
Did You Know Our Community Of Mums Have Lost OVER 2 million* Kilos With Us?
The Healthy Mummy exists to help tired, busy mums like you SHIFT THE BABY WEIGHT and REACH YOUR GOAL WEIGHT.
The 28 Day Weight Loss Challenge is an affordable, breastfeeding-friendly and realistic program that helps mums tackle their diet and improve their overall health through weekly (and customisable) meal plans, at-home exercises and 24/7 social support.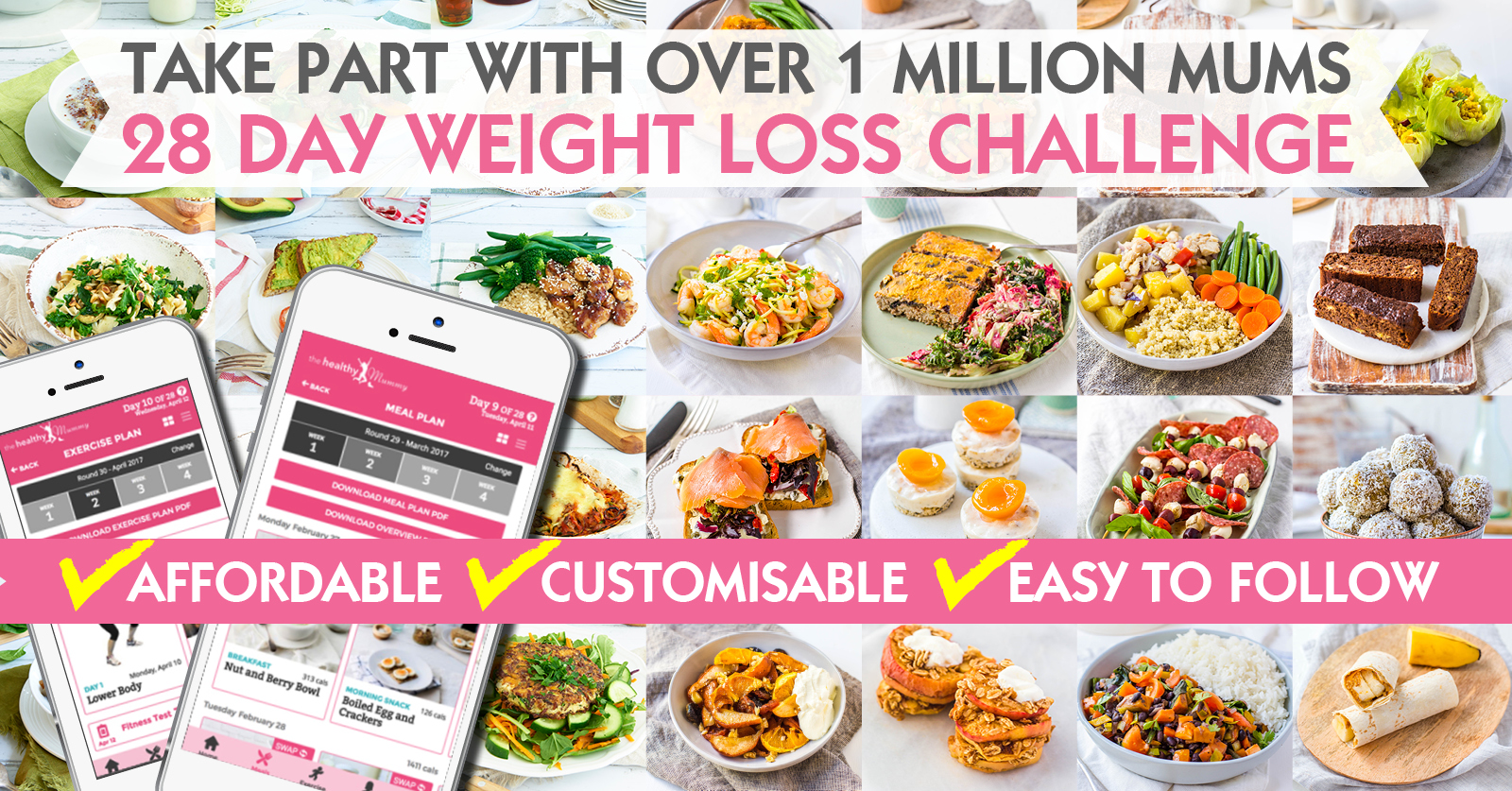 NEXT CHALLENGE STARTS SOON!
To find out more on the 28 Day Weight Loss Challenge click here.
*Images and references to kilograms lost are as supplied by the individual in the story. The Healthy Mummy assumes information and photographs supplied to be true in nature and is not responsible for any false misrepresentations or claims relating to their programs or products.