How healthy eating and losing 30kgs helped push through depression
In 2014, Andrea began her Healthy Mummy journey. She had just had her third baby. Since Andrea was a teenager, she had been battling depression. For years, she had been going to different psychologists and psychiatrists to help her. Her weight and self-image was a major part of her mental health battles.
Andrea had eventually got a point, where she felt motivated and inspired to focus on her physical wellbeing and fitness. She wondered, if she did just that, would her mental health improve as a result.
Turns out, it did.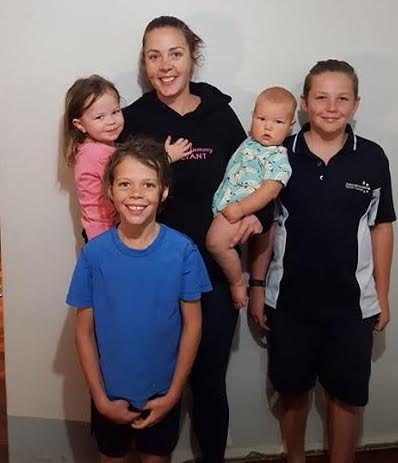 This is Andrea's story and how healthy eating as well as losing 30 kilograms helped push her through depression, boost her confidence and get on healthier path for her and her family.
Healthy eating and losing 30kgs helped Andrea push through depression
"In 2014, my Healthy Mummy journey started. I had just had my third baby and was weighing in at 93 kilograms," says Andrea.
"I had been suffering from depression from depression since the tender age of 13. I had been medicated since 14."
Andrea says she saw multiple psychologists and psychiatrists over the years. This was became especially hard once Andrea became a mum.
"There were days and sadly weeks where I was in tears and in bed for extended periods of time."
Andrea reveals one of her biggest mental health battles with her depression was her weight and self-image.
"It was at an all time low. I knew it was something that I needed to change. I knew that I needed help to lose weight, to feel better about myself. Little did I know the journey I embarked on with the Healthy Mummy would not only allow me to lose the weight (30 kilograms to be exact*) but, as my journey progressed I gained self-confidence, developed a sense of self-love and a whole new way of living."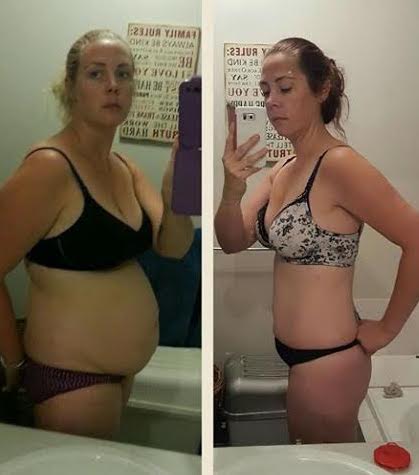 Feeling happier and fitter
Andrea says she began feeling happier, fitter and more positive once she begun eating better and following the 28 Day Weight Loss Challenge.
Andrea even found herself in a new position where she was able to make a conscious decision and take monitored steps towards CEASING her antidepressants.
With the help of her doctor, Andrea has now been off her medication since the end of 2014. She was even able to have her fourth baby without having a mental health relapse.
Andrea says, "my weight loss journey has quite literally changes my life. Diet and exercise has allowed my mental health make a full 360 degree rotation. This has has to be the most amazing part of my Healthy Mummy journey."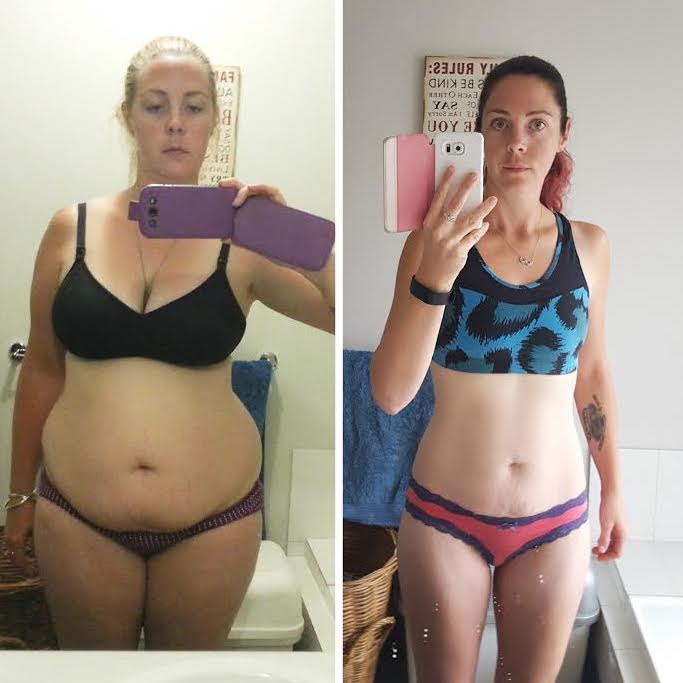 Andrea believes the power of healthy eating and exercise is truly amazing and the support of the Healthy Mummy and Healthy Mummy community helps make it all possible.
Seeking the support you deserve
If you or someone you know is struggling, then remember you are not alone. There are many support services out there to help you get through your mental health battles.
Support
PANDA National Helpline www.panda.org.au – 1300 726 306
Beyond Blue www.beyondblue.org.au 1300 224 636
Eat better and move more on the 28 Day Weight loss Challenge
The Healthy Mummy exists to help tired, busy mums like you reach their weight loss goals and improve their health.
The 28 Day Weight Loss Challenge is an affordable, breastfeeding-friendly and realistic program that helps mums tackle their diet and improve their overall health through weekly (and customisable) meal plans, at-home exercises and 24/7 social support.
Our Challenge entails:
28 days of at home exercise routines (no gym needed) – with video instruction
Customisable and breastfeeding friendly meal plans
Time-efficient exercises for busy mums – under 30 mins
Challenge combines Pilates exercises with interval and circuit training (HIIT)
Suitable for basic to advanced fitness levels
Home to thousands of EASY-TO-MAKE recipes!
To find out more on the 28 Day Weight Loss Challenge click here.