Many of us have been to (and thrown) children's birthday parties where colourful bowls of red frogs, chocolate freckles, fairy floss and lollypops are just about everywhere.
While the kiddies love these sugary-snacks, us mums are generally not fans of the afternoon sugar rush….and sudden crash. Sure, a lolly here and there is fine and dandy – but an entire day picking at a confectionary birthday buffet can send our little ones wild.
In order to dodge the sugar-mayhem – this mum made a variety of healthier and wholesome snacks for her daughters fourth birthday party by using treats and recipes from the 28 Day Weight Loss Challenge.
Healthy treats for the little ones
Instead of putting chocolate and lollies out for the kids, Rae Willingham was able to make 8 healthier birthday-treat alternatives from the 28 Day Weight Loss Challenge.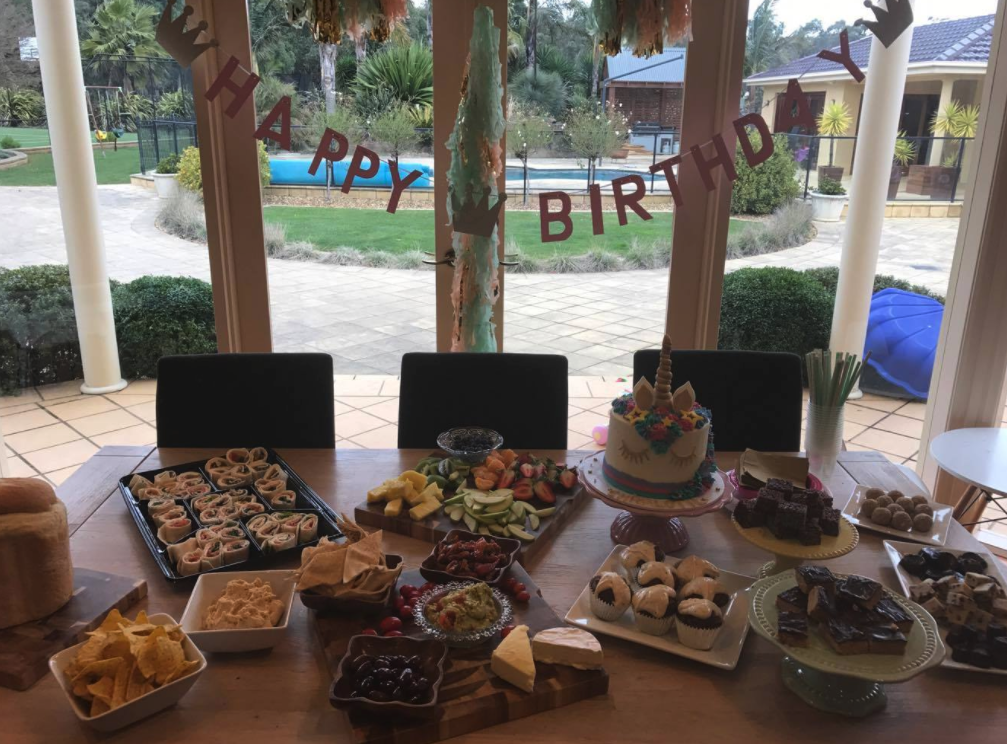 "I threw my daughter a healthy birthday party, and I did it my way," says Rae.
"I prepared a host of Healthy Mummy sweets and savouries and the kids DEVOURED it all.
"There was no sugar high for the kids and it was all delicious!"
What Rae made:
1.Healthy Chocolate Weet-Bix Slice
This recipe is certainly a fave with our mums (and their children it seems). Loaded with coconut oil, cocoa and peanut butter – these treats are easy to make and freeze for later on.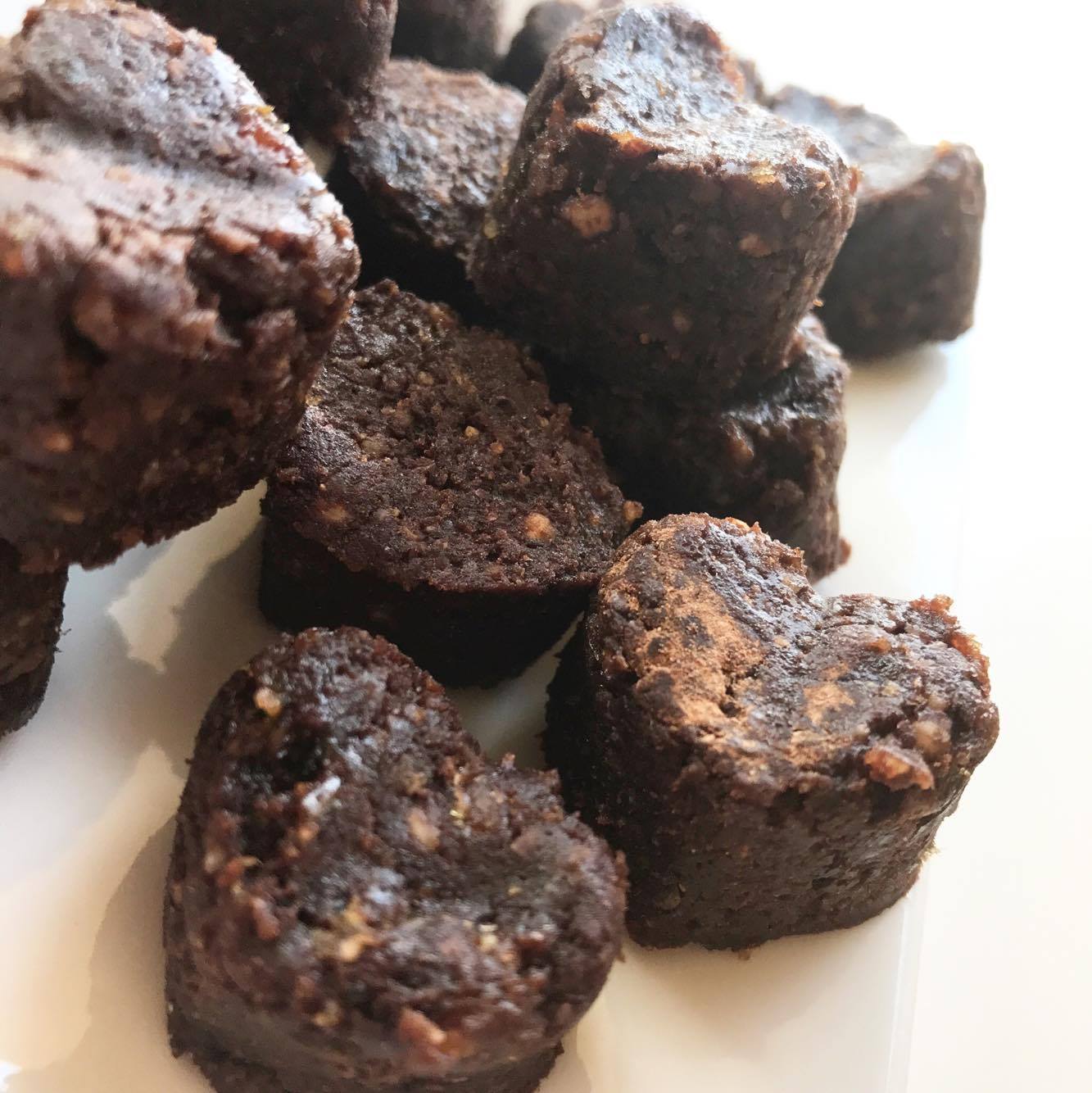 2.Healthy Nutella Bliss Balls
Anything 'Nutella' sounding (and tasting) is certainly a hit from our experience. To make these treats look extra kiddie-enticing, Rae cut them into heart shapes.
3.Homemade Hummus
Well, this one was probably more so for the adults at the party. Healthy, homemade hummus. Delicious. 
4.Salty Chocolate Pretzel Bites
Salty pretzels combined with chocolate! That's a taste explosion just waiting to happen!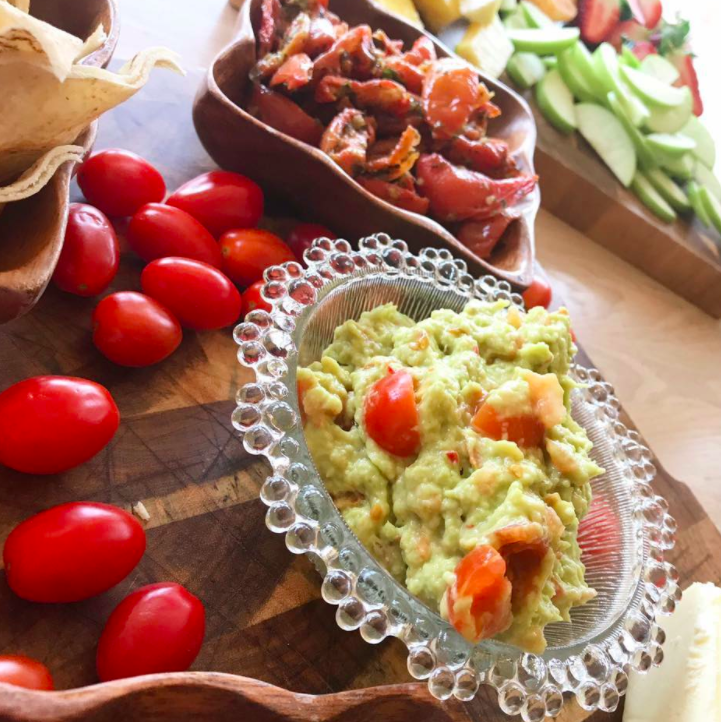 5.Quick and Easy Spicy Guacamole Dip
This deliciously spicy guacamole dip is loaded with flavour and good fats that will fill you up. Again, another one for the adults. However, feel free to omit the chilli if serving up to little ones.
6.Choc Dipped Peanut Butter Bliss Balls
Cashews, rolled oats and peanut butter … YUMMO!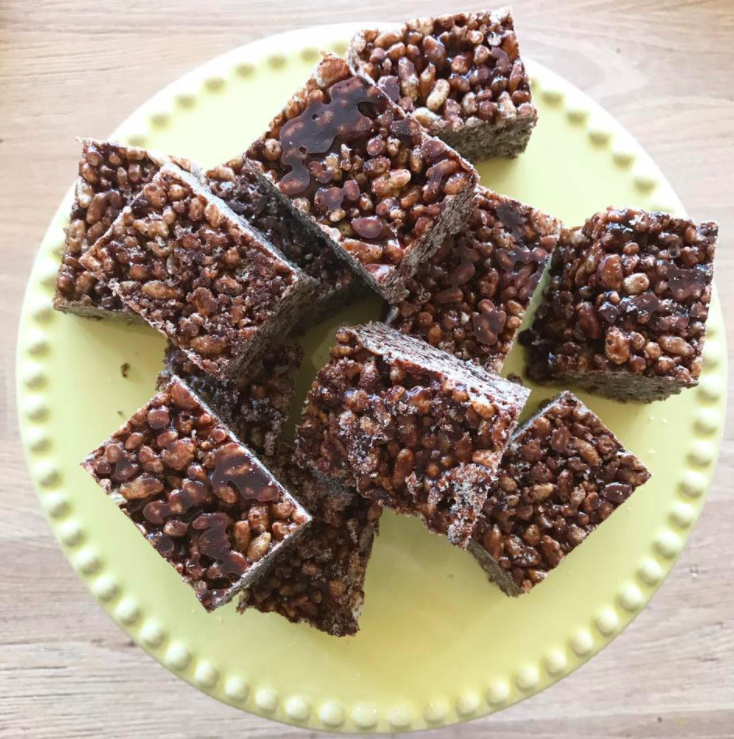 7.Mint Choc Bubble Crunch
Rice bubbles and cocoa! Yummo!
8.Tiramisu Cupcakes (minus the coffee)
Cocoa powder and dried dates! Tasty and satisfying. You can get the full recipe (and list of ingredients) on our 28 Day Weight Loss Challenge Hub.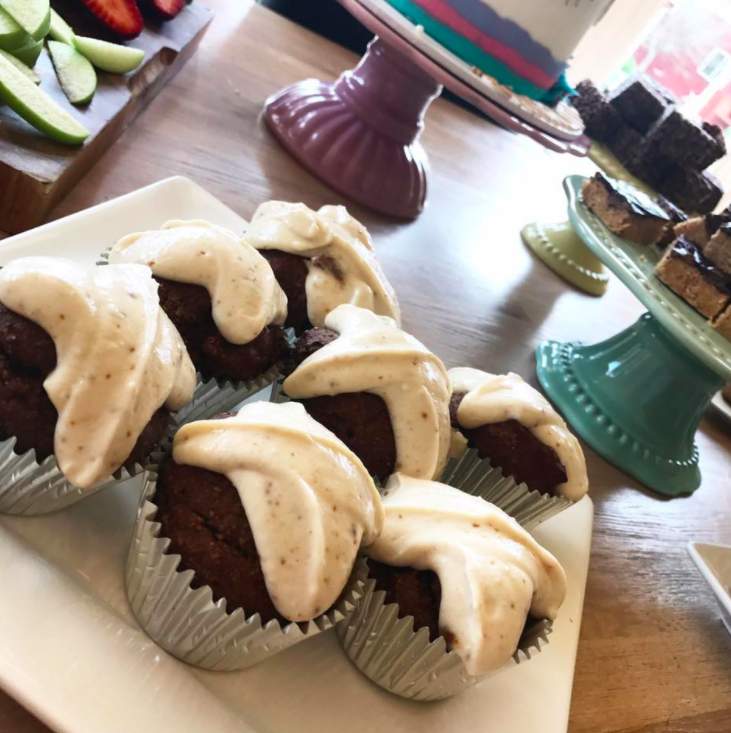 While our 28 Day Weight Loss Challenge is a program designed to help mums lose weight, it also helps educate women about food, healthy eating and lifestyle changes that the whole family can benefit from.
Rae certainly agrees with this, admitting that the Challenge has helped her make good, healthy food choices for herself as well as for her family.
"The Healthy Mummy has educated me on the choices that I make and it has made me flip packets and read what goes into my food because that stuff goes into my body," she says.
"The stuff that also goes into my kid's body too.
"We had a wonderful party and there wasn't a whiff of that glazed over sugar high madness that normally peaks midway through a kid's party and mast the last leg of it hellish."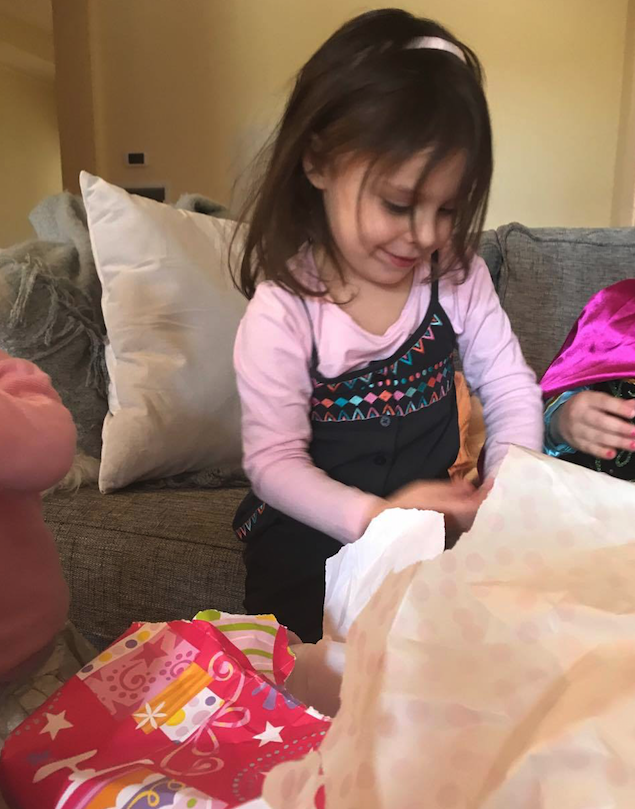 While mostly family was in attendance for the big birthday bash, Rae confirmed with all parents of littles ones that they did not have a nut allergy – given that a few of these healthy treats contained them.
"Otherwise I would of replaced things like peanut butter with tahini – if I needed too," she reveals.  
The unicorn cake
However, while the birthday party was a healthy affair, Rae admits her daughter's unicorn cake wasn't exactly the healthy kind.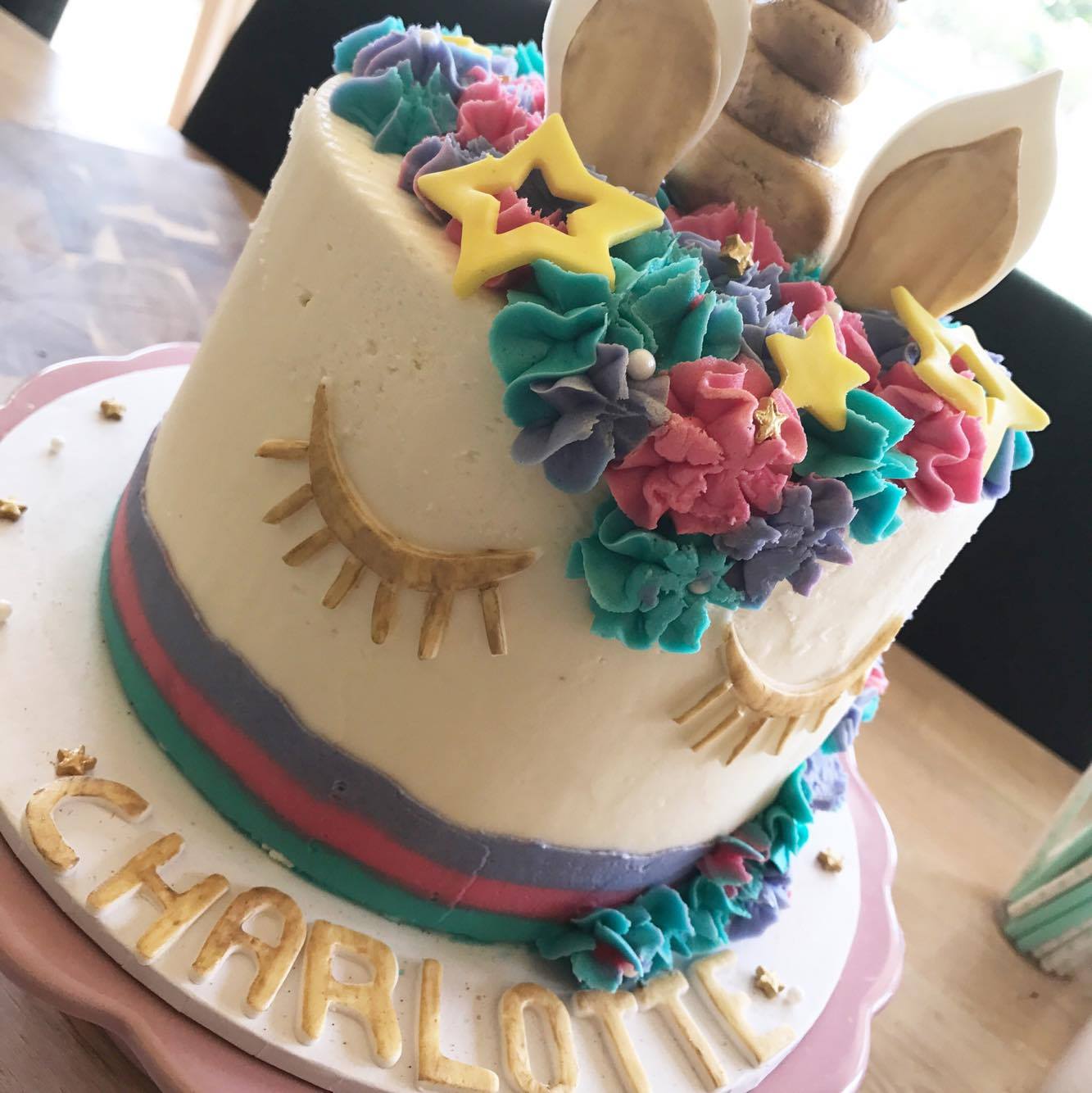 "Everything in moderation. I didn't mind her having a small indulgence of normal cake, especially as everything else was so healthy!" she says.
"I LOVE The Healthy Mummy because it shows you that you don't have to cut everything out, you can still live in moderation – and decide what best suits YOU and your family.
"It just teaches you to think about things a little bit more and then make a decision that reflects exactly where you want your health to be."
We couldn't agree with you more, Rae! Looks like you all had a fab day!
Rae's AMAZING 20kg* Weight Loss Story
As well as the delicious, family-friendly recipes the 28 Day Weight Loss Challenges helped Rae overcome some personal obstacles and lose 20 kilograms. 
The mum-of-three admits, "I am no longer the girl who suffered debilitating anxiety and regular panic attacks.
"The one full of excuses not to go out and enjoy life. I am now this amazing butterfly who loves her life and lives it with no worries".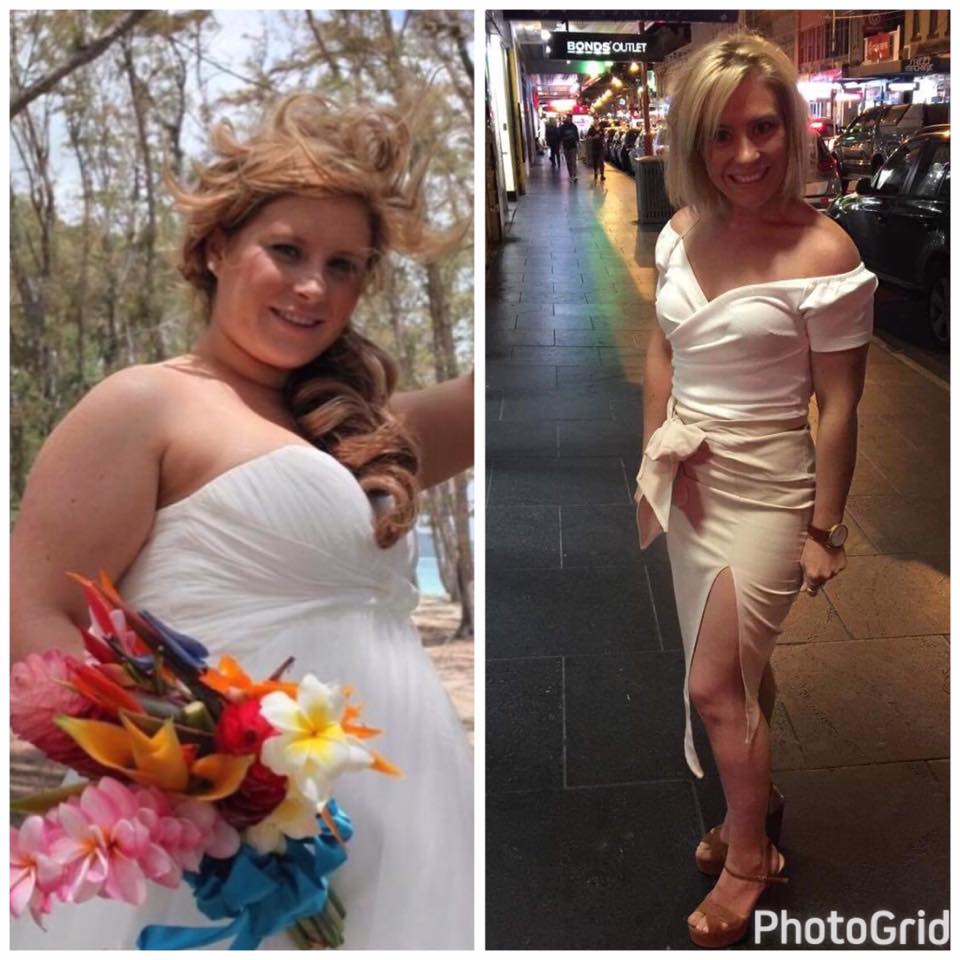 Learn more about the 28 Day Weight Loss Challenge
Our 28 Day Weight Loss Challenge is an affordable, customisable program designed to help mums reach their weight loss goals and tackle their health.
Our Challenge entails:
28 days of at home exercise routines (no gym needed) – with video instruction
Customisable and breastfeeding friendly meal plans
Time-efficient exercises for busy mums – under 30 mins
Challenge combines Pilates exercises with interval and circuit training (HIIT)
Suitable for basic to advanced fitness levels
Home to thousands of EASY-TO-MAKE recipes!
To find out more on the 28 Day Weight Loss Challenge click here.
NEXT CHALLENGE STARTS SOON!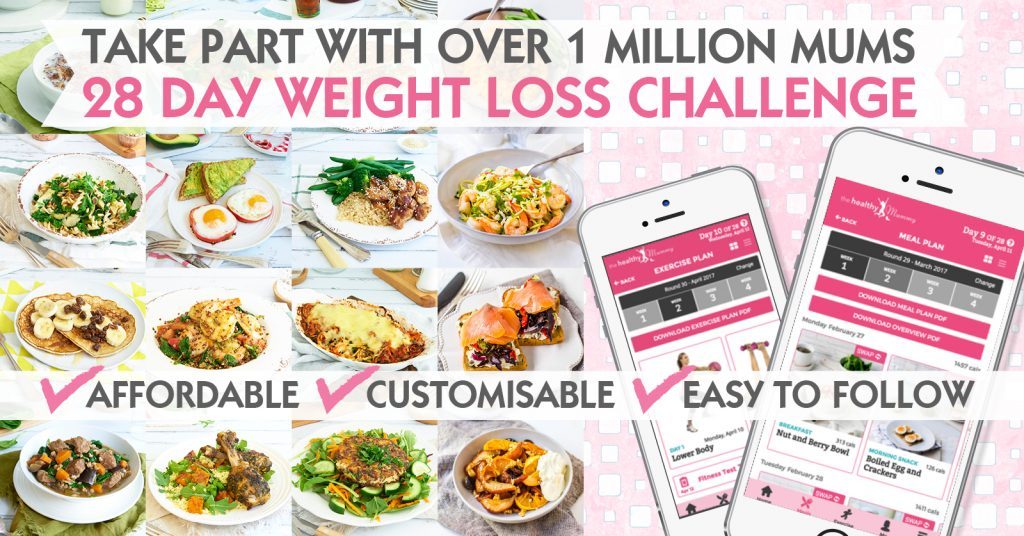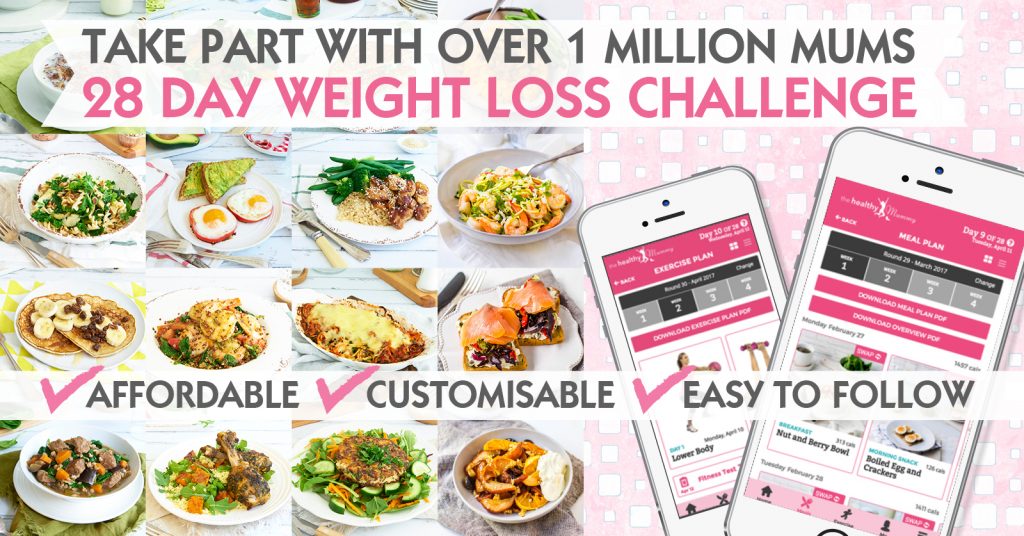 *Images and references to kilograms lost are as supplied by the individual in the story. The Healthy Mummy assumes information and photographs supplied to be true in nature and is not responsible for any false misrepresentations or claims relating to their programs or products.