Mum-of-Two Loses 80cm* Off Her Body And Finds Herself Again
Katherine Bernard decided to take the leap into a healthier lifestyle during her second pregnancy. Sick of feeling dread anytime she needed to go somewhere nice, she hopped on board The Healthy Mummy train and hasn't looked back.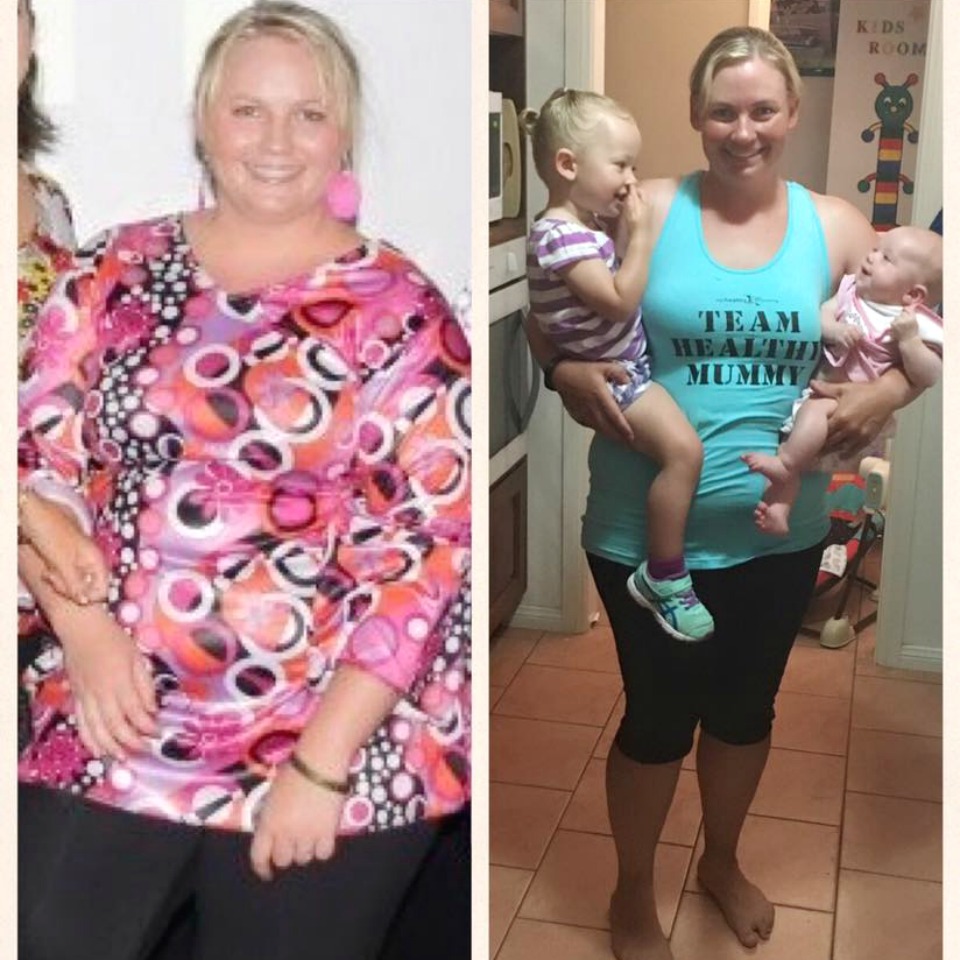 Pregnant and Ready for a Change
Katherine says, "Weighing 115+kg with no confidence and a dread of going anywhere you were supposed to look nice, I definitely was not in the most positive frame of mind. It was affecting everything I did and stopped me from doing anything I wanted to do!"
During her second pregnancy Katherine decided to do something about it and joined the Healthy Mummy.
"I have now lost more than the entire weight of both my girls put together!!! Yep, that picture holding them shows the amount of weight I was previously carrying around just in my own body weight. No wonder I was so lethargic, tired and unhappy!!"
How Katherine Lost an Incredible 80cm* From Her Body
Standing at 160cm tall, Katherine has lost half her height in width. That's right – she has lost an amazing 80cm off her entire body.
"The Healthy Mummy has transformed the way I eat, the activity I do and how I think and feel about food, health and most importantly myself," Katherine tells us.  "This program can be tailored to anyone and it's so affordable."
But what surprised Katherine the most about the Healthy Mummy was the support.
"The support you get from other mums and the Healthy Mummy team is more than I could have ever expected!! Thank you Healthy Mummy for allowing me to gradually find me again and be the person I need to be for me and my family!"
Start Your Own Healthy Mummy Journey
Like Katherine, you can start your journey to a healthier lifestyle anytime, whether you are pregnant, planning on having a baby soon or have older children. The programs are customised to suit your needs.
Get your own transformation like Katherine by joining the 28 Day Weight Loss Challenge here. With over 2,500 recipes, 350 different exercises and 24/7 support, all you have to lose is the baby weight. Our next round is the KITCHEN HACKS & Time Saving Challenge. Use code HACKS1 to save $15 on our already discounted prices!