The Healthy Mummy Gets Financial Backing To Serve The Customer Better
7 years ago I had an idea
An idea to help educate and empower mums to live a healthier life
An idea to offer support and a community to women when they become mums
An idea to offer health and weight loss solutions to mums no matter what their budget
For that idea to happen I had to quit my 12 year career and sell my house.
I did all of that when I was 8 months pregnant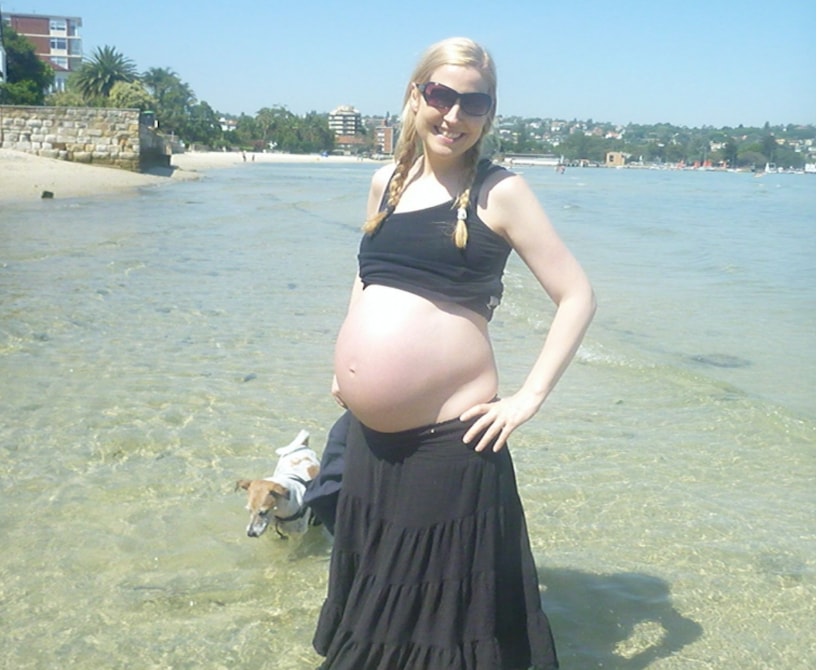 But I did it because I believed in it SO MUCH and I knew that there was a need for this to exist and although I knew it was a risk – I also knew I would always regret it if I didn't ever do it.
And I am very happy to say that, that idea 7 years ago has become a huge success and The Healthy Mummy business helps 100,000's of mums every single day and has helped mums lose over 3 million kilos.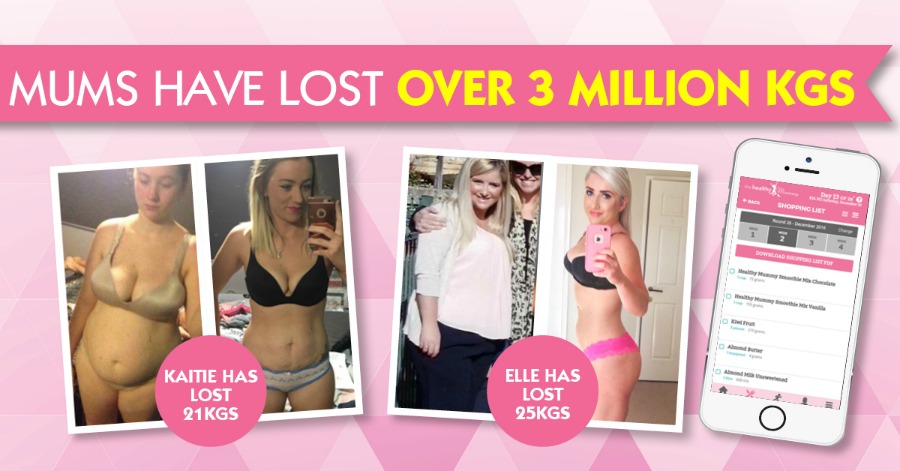 The past 7 years
I have always placed the customer as NUMBER 1 in the business and this will always be the case. Every decision is driven by the customer's wants and needs and we listen to all feedback.
I have always invested ALL of my money and the business' profits back into the business to ensure we keep developing, growing and improving and so the customer experience gets better and better every day.
I have worked extremely hard every single day to deliver the best service possible to the customer and will never stop working hard to deliver the best products and services possible.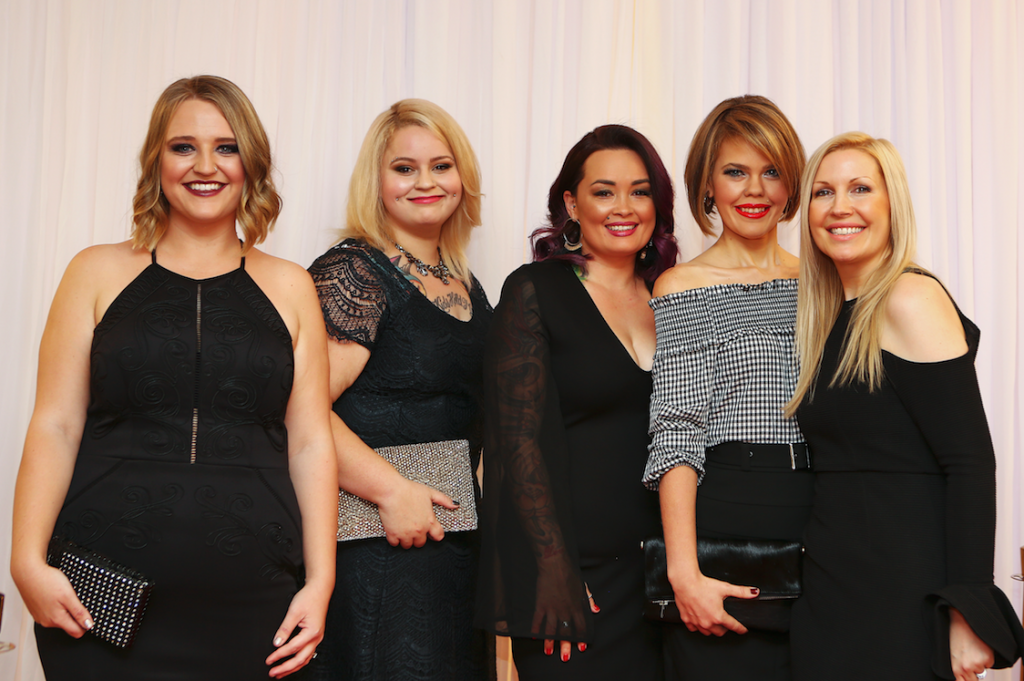 Over the past 7 years I have never ever taken any business loan and never gone into debt and have always ensured the business has run well – I have also said no to all financial investors in the business as I didn't ever feel there was the right partners or that it was the right time
But I am very pleased to say that now IS the right time!
The exciting future
The business is growing so fast now that it is incredible and I feel so lucky to be at the helm of such an amazing company and have such an amazing customer base.
I value the customers SO HIGHLY and they are at the forefront of my mind every day and in every decision I make.
I want to do the right thing by every customer and I am thinking about every type of customer we have – across every different type of budget.
One of the hardest things for me as a CEO right now is managing the growth and keeping up with all the new products and things you want, all the things we want to be able to do for you and still being able to constantly improve, do better and innovate – which is SUPER exciting but it is also very time consuming!
I want to be able to do so many things for you. I have so many more ideas and I want to deliver every thing you want.
Plus there is all the additional areas such as overseas launches where we have a lot of growing demand to spread The Healthy Mummy love.
So it is because of this sheer growth and the current size of the business need that I have decided to partner with a really fantastic Private Equity firm called WhiteOaks who are going to support the business and invest in it to help us manage all the CRAZY things we want to do so we can get there faster and help you get the products you want faster too!!
They are a great firm and are blown away with The Healthy Mummy and love how we place customers as number 1 – which most business' do not. And they want to help us to keep doing what we are doing and provide investment and support to provide more of what you the customer needs – which I am very excited about.
You can read about the partnership in the Financial Review here too
And scroll below to see some of the NEW things coming VERY SOON!!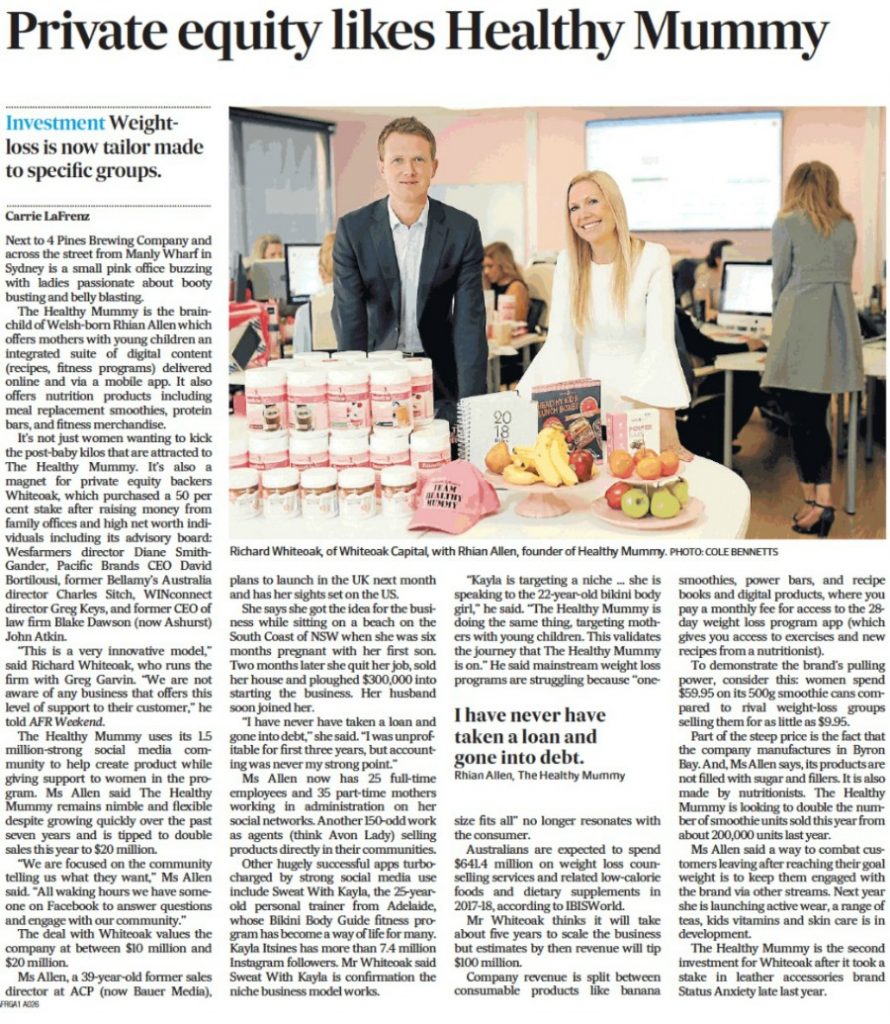 Some of the new things coming soon include:
Active wear
Exercise only app
Recipe only app
Breastfeeding tops
Breastfeeding powders
Tea range
UK launch
But I just wanted to say a MASSIVE thank you for being here, for supporting me, for supporting the business, for supporting all our staff and for supporting eachother. We employ so many women and mums across Australia and New Zealand and we all connect sooo many mums in our groups – so we are all doing something pretty amazing.
And I am pretty excited about what we can all do in the future as we are not going anywhere and I believe that YOU are the corner stone of the business and I will never stop listening and acting on what you say and want
Thank you again
Rhian x