Wow! Our Meal Prep Queens have outdone themselves by cooking 531 meals, 85 breakfasts, and 56 snacks all in 7 hours and for only $1000!! That works out as under $1.50 per serve!!! As part of World Healthy Mummy Month this July, we were thrilled to announce the winner of our Meal Prep competition was Mum of 5 Harmoney Hudson from Woy Woy! Our team of Meal Prep Queens visited Hamoney in her home and cooked up a months worth of family meals, paid for all the food and threw in a brand new chest freezer to store it all!!! Total prize worth more than $2000!!!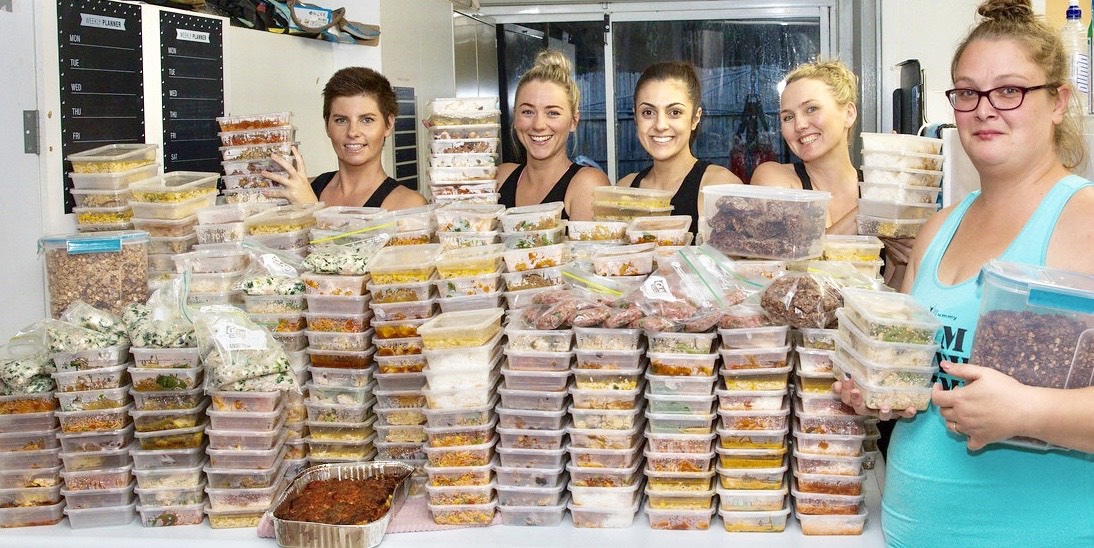 Hamoney couldn't be a more deserving recipient of this awesome prize. Seven years ago she got the devastating news two of her children aged just 3 and 2, had been diagnosed with a rare terminal genetic condition called Sanfilippo syndrome. Despite being full-time carer to her disabled kids now 10 and 11, and studying to be a nurse, the busy mum of 5 is doing her utmost to get her own health on track and provide the best healthy lifestyle for her and her family.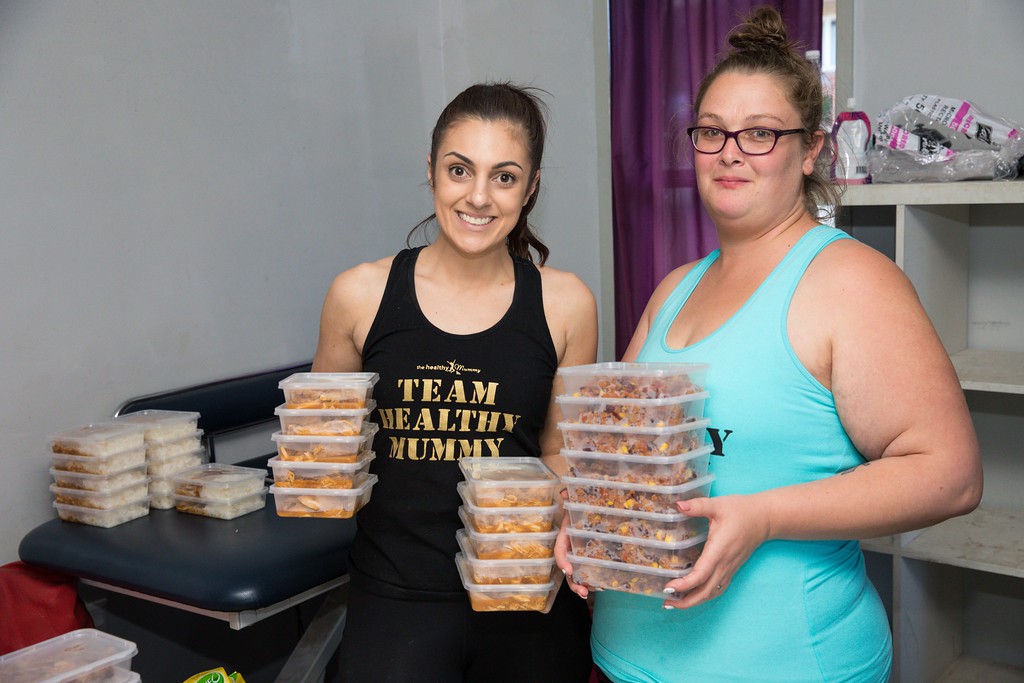 There's no doubt all this preparation of healthy meals is going to make a huge difference to Harmoney  and her family. She says, "All this food is going to help on the days when I'm struggling with no sleep, doing placement, come home and just can't be bothered cooking it will stop that running out for takeaway! In the long run saving us money and knowing we are eating better food."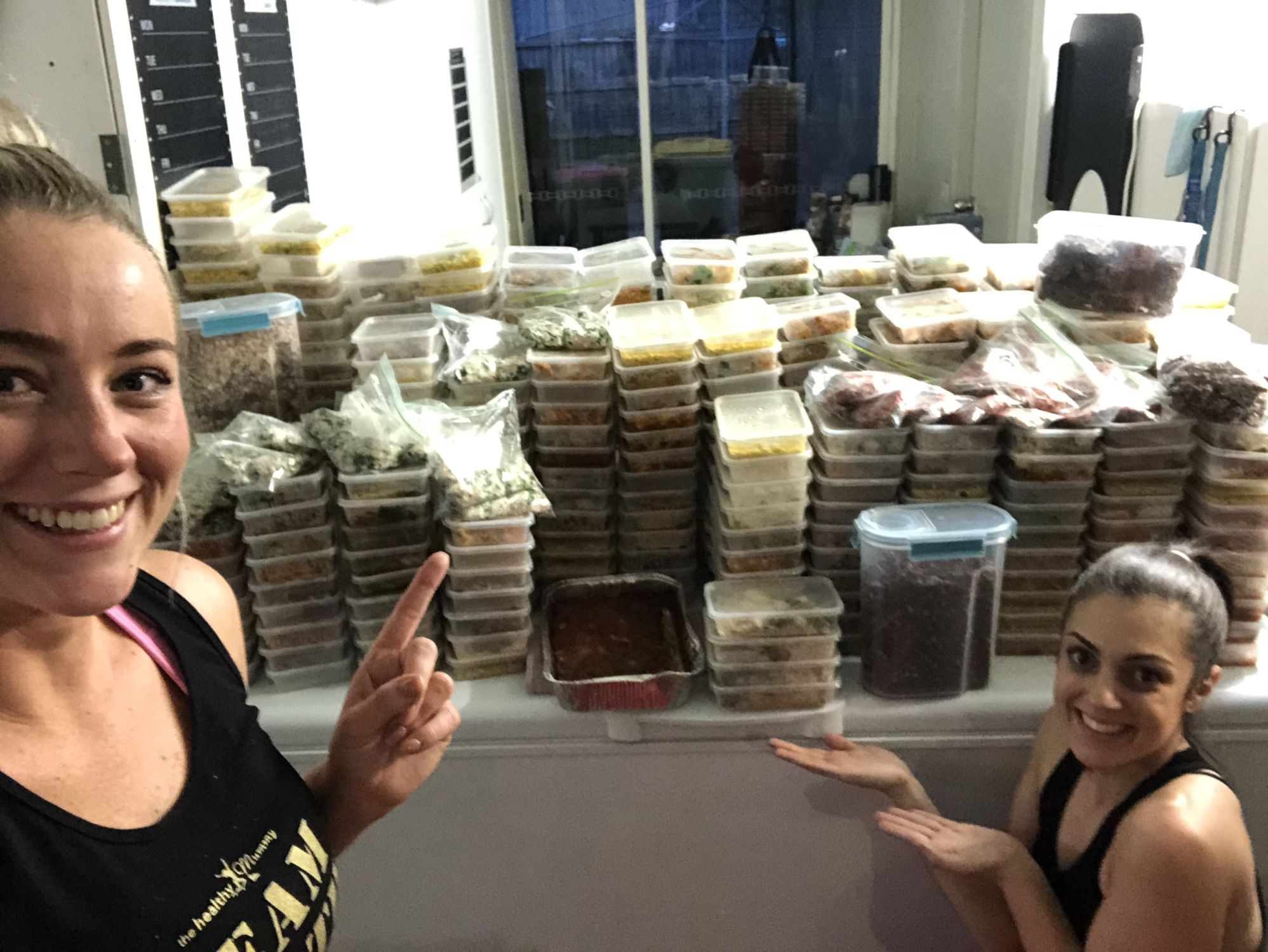 Kaitie, Samara and the meal prep team couldn't wait to get stuck in whip up a months worth of family meals for the Hudson family including breakfasts, dinners and snacks. All in all the team prepared:
85 x BREAKFAST
531 x MEALS 
56 x SNACKS 
That's a total of 672! 
Meal Prep doesn't have to be hard or expensive!
Meal Prep Queen Kaitie says, "It's amazing what you can achieve with a bit of planning and preparation! You can actually save lots of money by buying in bulk and batch cooking. This lot took us just 7 hours and cost just under $1000 to get a months worth of healthy family meals and snacks prepped. Find out more about how Kaitie meal preps here!  All these recipes come from the Healthy Mummy 28 Day Weight Loss Challenge App, and prove you can eat healthily not expensively! The meals will feed a family of 7 for $250 per week!
Watch Harmoney's amazing day with the Meal Prep Queens!
See below for what the team made and some awesome free recipes!!!
MEAL PREP
Breakfasts made: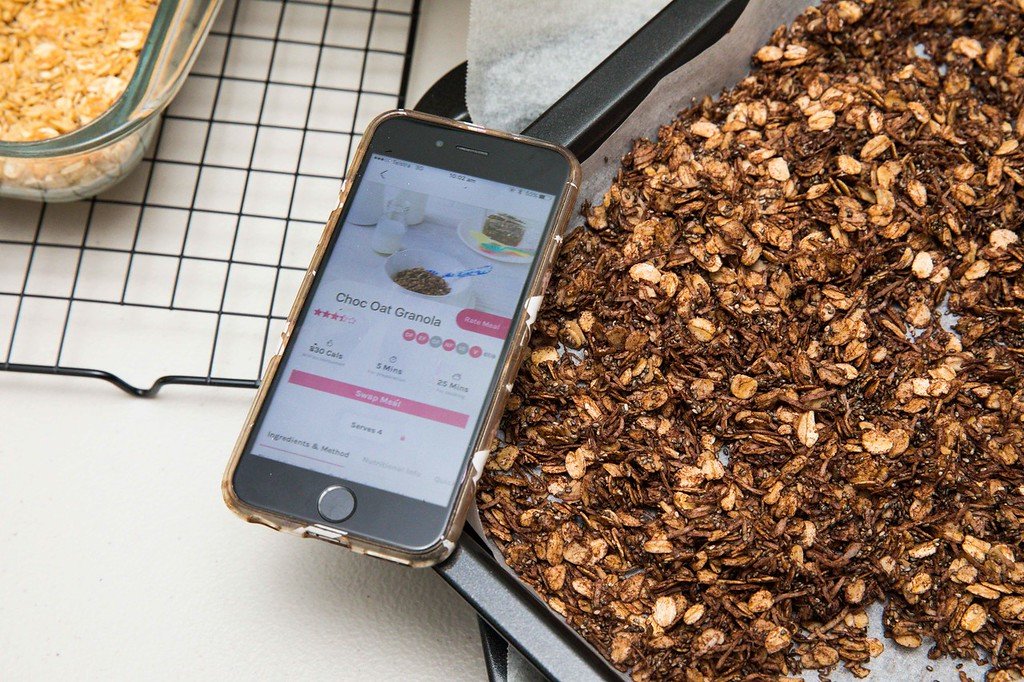 Lunches & Dinners made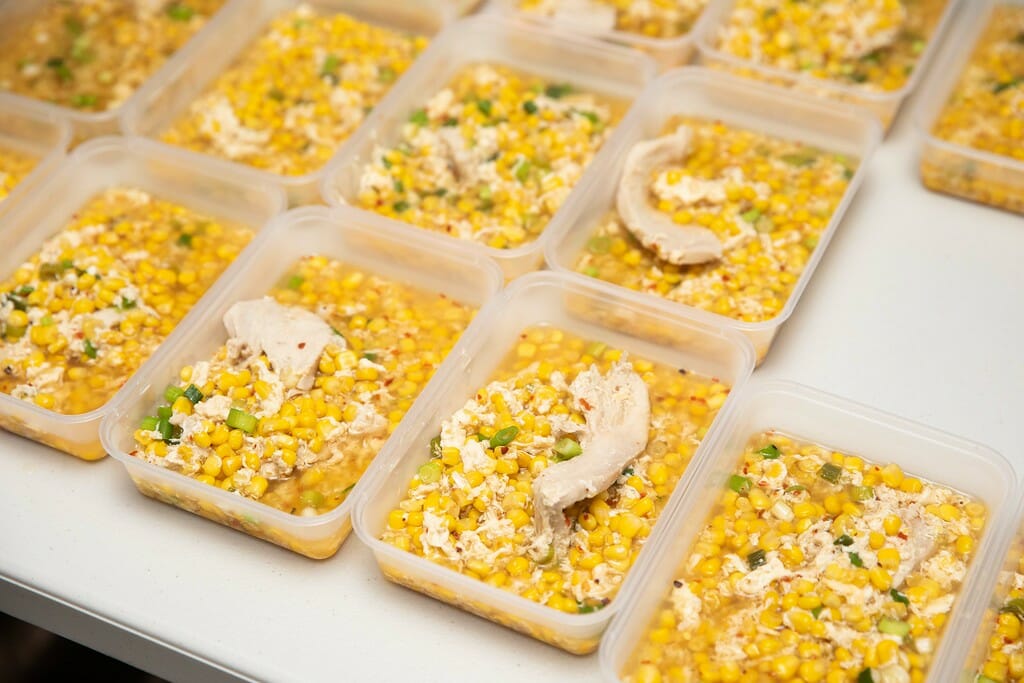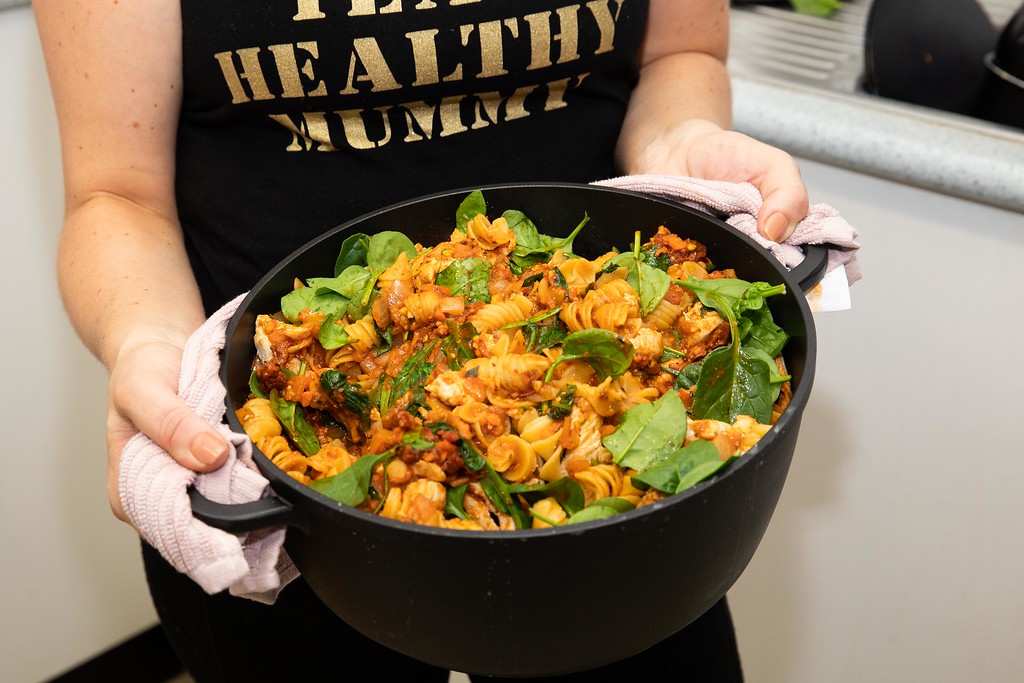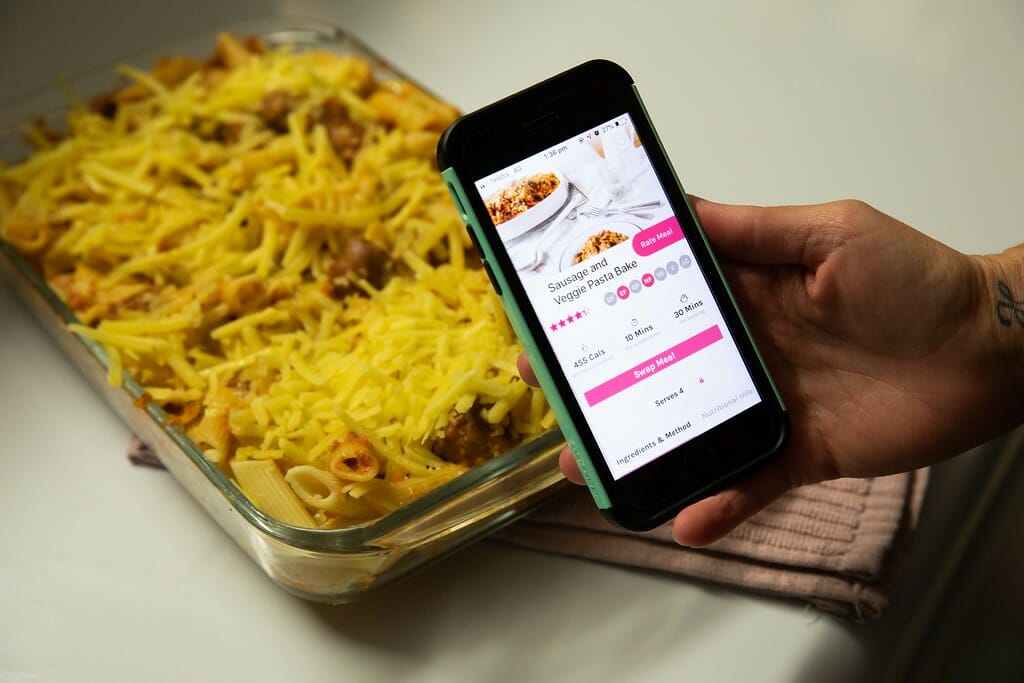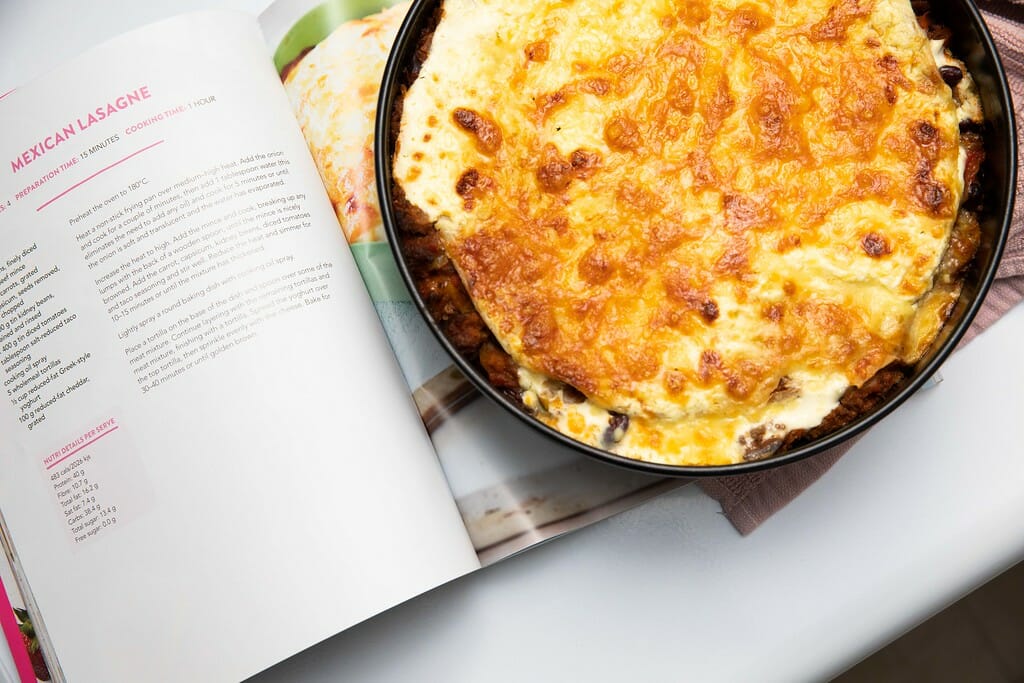 Snacks

What did Hamoney think seeing all the prepared food?
"It's made me SO EXCITED to get back on track and know I can smash out these goals and get to that place where I will be 100% happy within myself. Thank you again you all are amazing we will be forever grateful."
Join the 28 Day Weight Loss Challenge!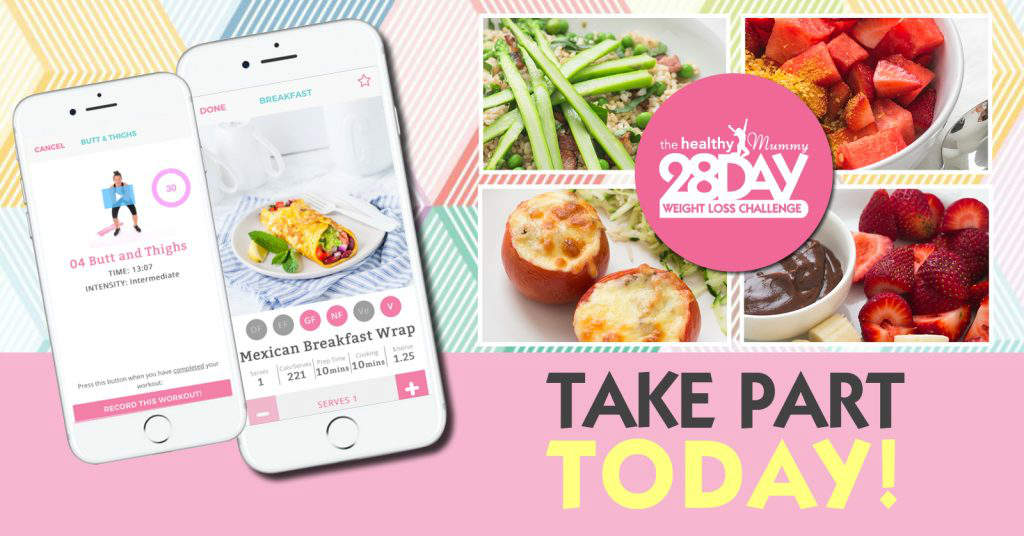 Join our 28 Day Weight Loss Challenge TODAY. With more than 4,000 delicious (and healthy) recipes, 350+ exercises & 24/7 support – the 28 Day Weight Loss Challenge is designed (and proven) to help busy mums like you lose weight! To learn more about our challenge OR to join – click here.