We're turning 9 and we've created a bag full of gifts just for you!
The Healthy Mummy is turning 9! To celebrate our birthday in October we are bringing out an epic Birthday Bag full of amazing new goodies as well as a few of your old favourites! Check it all out.
Wow! We can't believe that The Healthy Mummy is turning  9! That's 9 years of helping mums lose weight, change their life and become the best mums they can be. In that time we have helped thousands of mums lose millions of kilos and transform their lives to a healthy, happier and more energetic life for their family.
If you haven't already get caught up on how The Healthy Mummy began 9 years ago.
To celebrate 9 years of helping mums we have put together this amazing bag of NEW Healthy Mummy goodies to help mums spoil themselves.
Check out all the amazing new products below.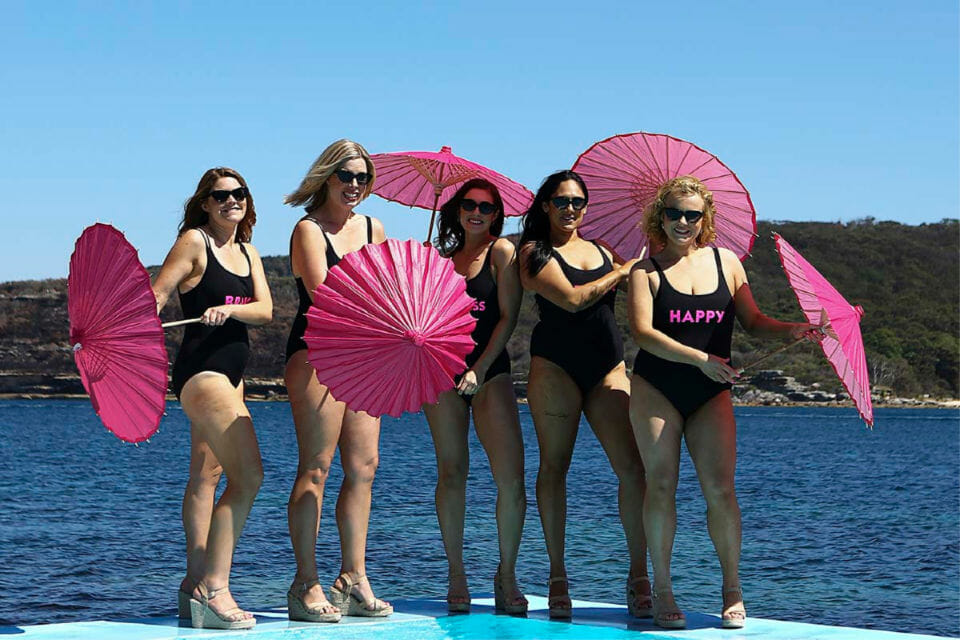 The Healthy Mummy Ultimate 2019 Birthday Bag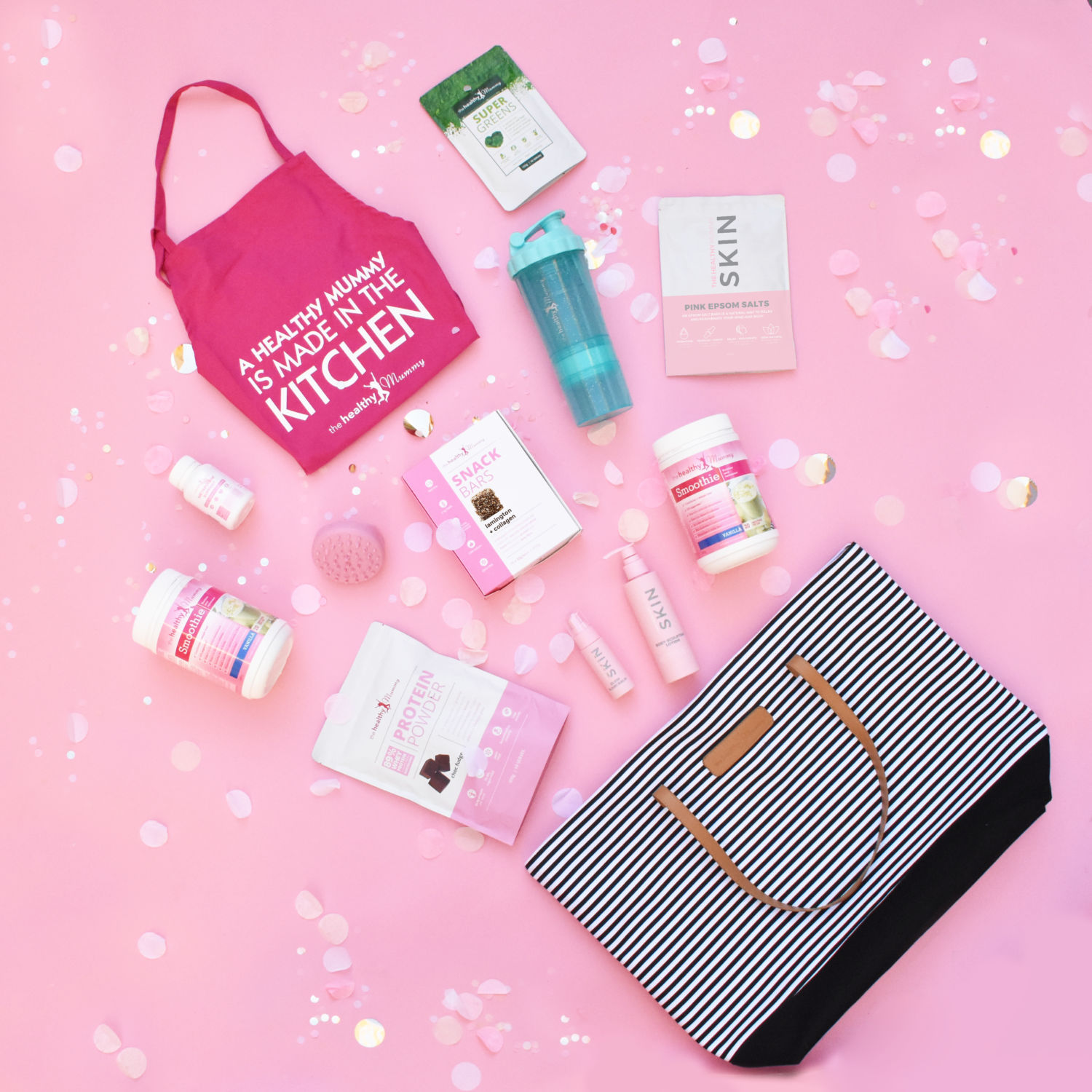 The Ultimate 2019 Birthday Bag is here! We are celebrating our 9th Birthday this October and as a thank you we have created this incredible Birthday Bag full of Healthy Mummy goodies. The Birthday Bag is jam packed with brand NEW products that you will LOVE.
Not only do you get access to BRAND NEW products before anyone else but you also get a box packed full of goodies to help support you on your weight loss journey.
NEW Glow Flash Balm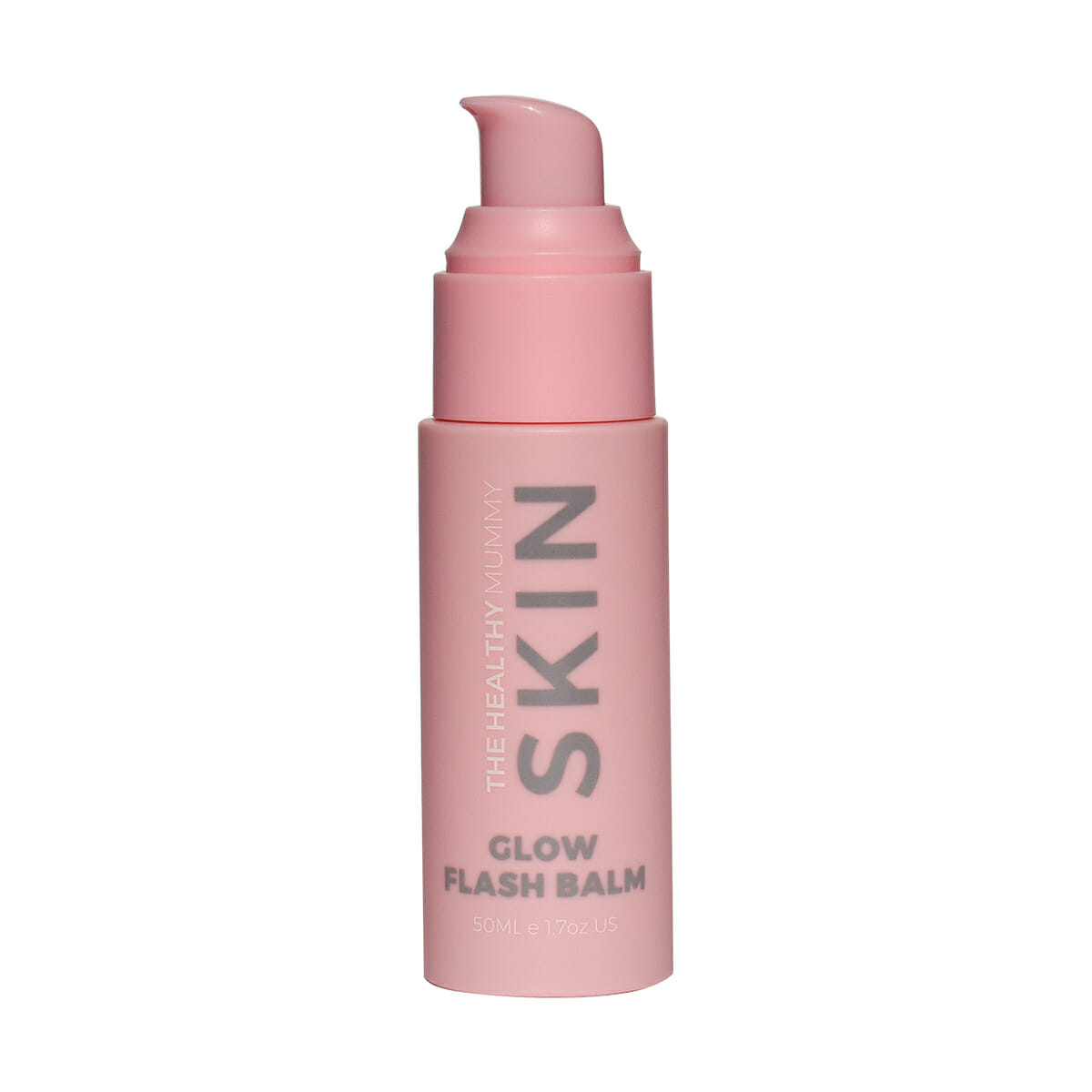 We are so excited about this new product we are adding to The Healthy Mummy SKIN range. The Glow Flash balm is a light serum will brighten and tighten your facial contours for glowing skin. It will reduce the appearance of ageing by replenishing and rejuvenating your skin while the Rosehip and Jojaba oil in the serum will create silky smooth skin by hydrating and soothe your skin.
On top of all these amazing features it smells like delicious orange and vanilla and is breastfeeding and pregnancy friendly.
NEW Pink Epsom Salts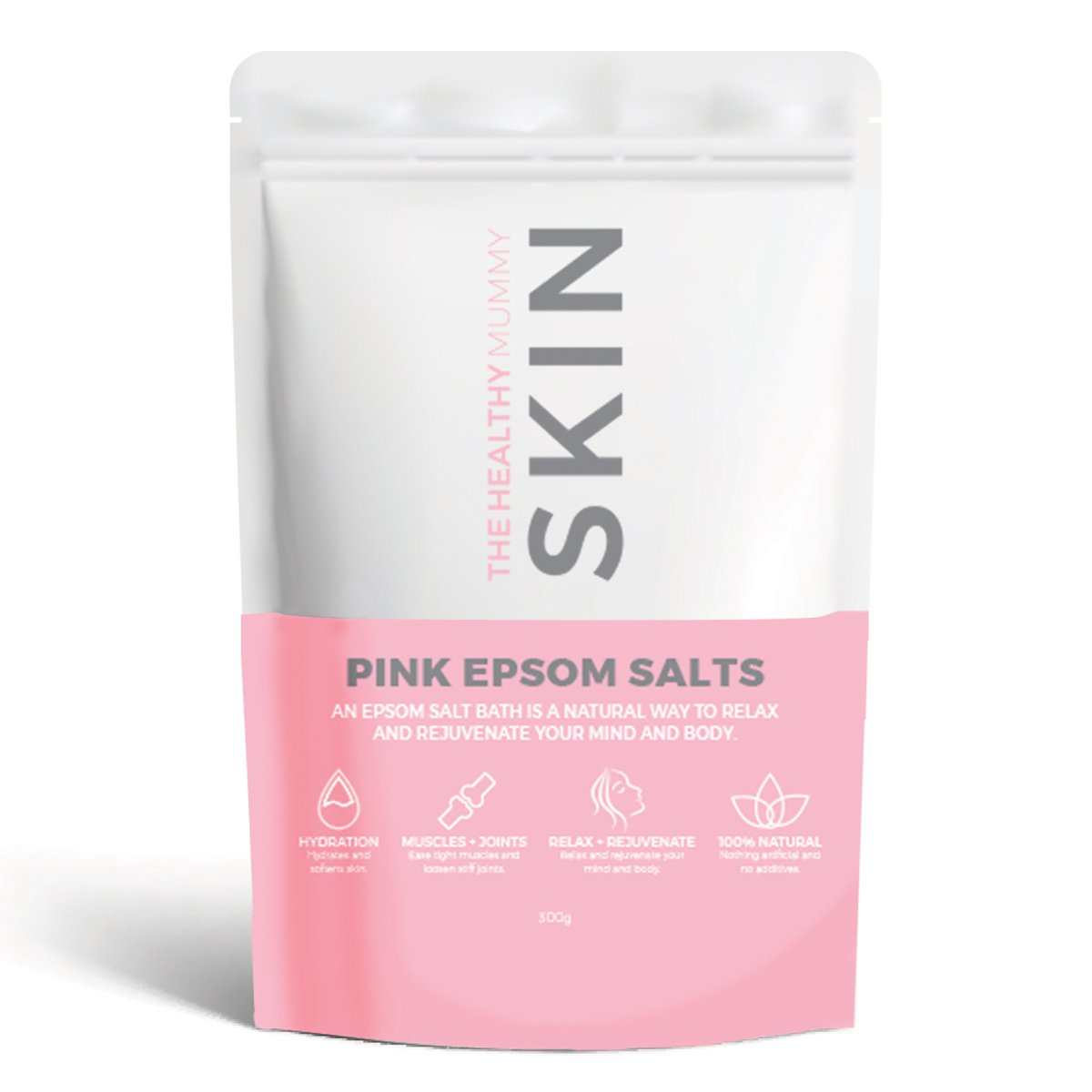 These LIMITED EDITION Pink Epsom Salts are the perfect addition to any post workout pamper session as they will relax and rejuvenate your mind and body. Just draw a bath and add half a cup of these amazing salts and you will feel like you are having a spa day in your own home.
Need to soothe those post-workout sore muscles? Relax, unwind and loosen those stiff joints, ease those tired muscles and soften your skin with these 100% natural salts. Your bath will also turn a pretty pink colour to boot.
NEW Beauty Body Scrubber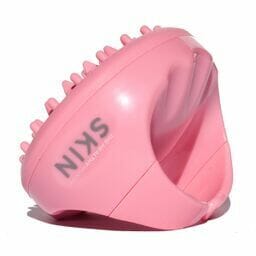 The Beauty Body Scrubber is a perfect tool to reduce the appearance of cellulite and leaves your skin feeling fresh and soft. It's the perfect addition to any beauty pampering routine as it helps with circulation and reduce cellulite as well as getting rid of dead skin.
Utilise the handle which has an easy grip that is convenient for use in the bath or shower, just massage your skin in a circular motion whilst showering to feel the benefits. On top of the benefits to the appearance to your skin using the Beauty Body Scrubber will help increase nutrients absorption by the skin.
NEW Lamington + Collagen Snack bars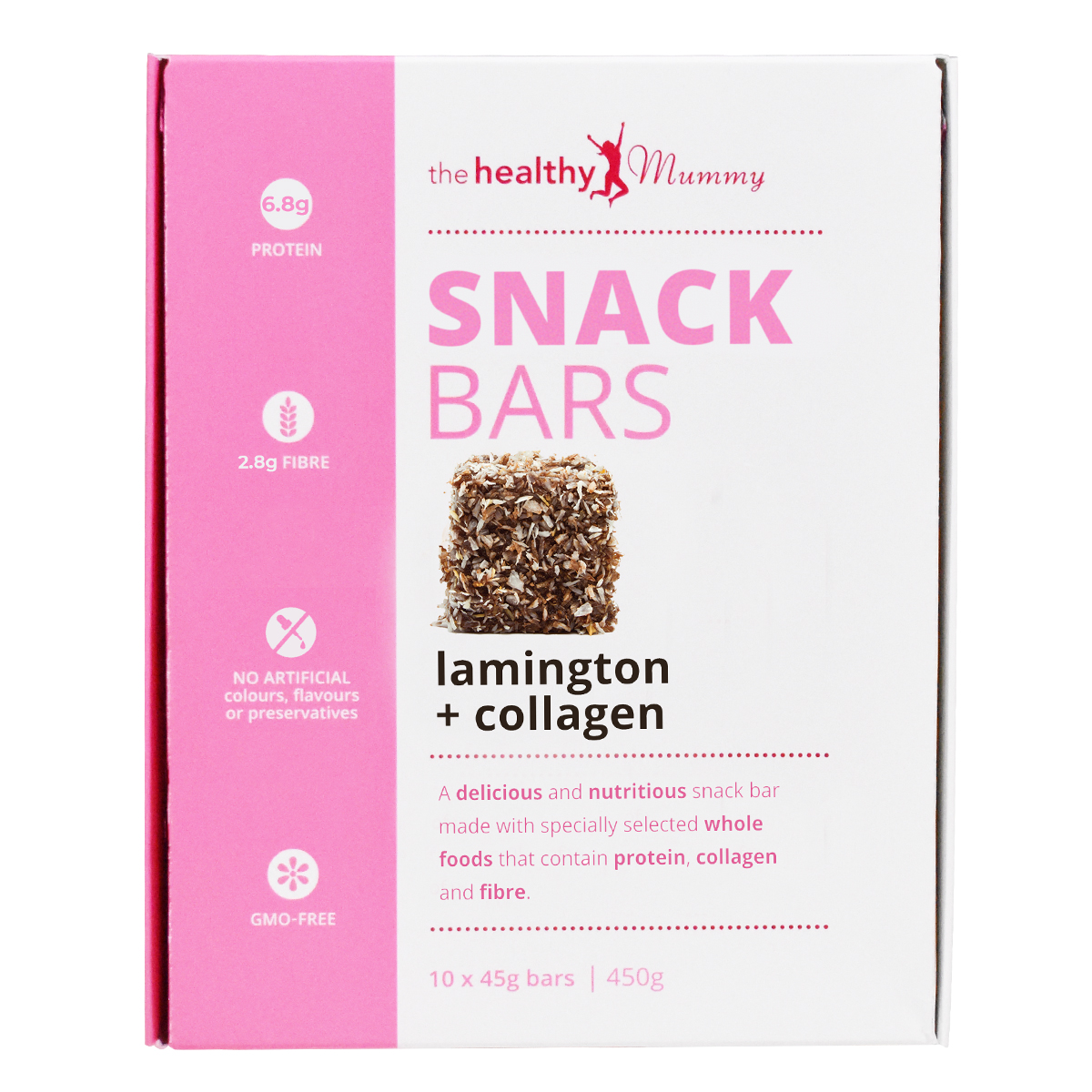 If you are a fan of Healthy Mummy Snack Bars then you will LOVE our NEW Healthy Mummy Lamington + Collagen Snack Bars. Combining the benefits of protein and collagen with the delicious taste of the Aussie favourite Lamingtons what more could you ask for!
The Lamington + Collagen Snack Bar is made with specially selected whole food and is a breastfeeding friendly product that is not only easy to eat but also supports healthy weight loss. It is designed as a convenient and healthy snack that you can just quickly grab and have on the go, cause we all know mums are low on time.
NEW Sparkly Aqua Super Shaker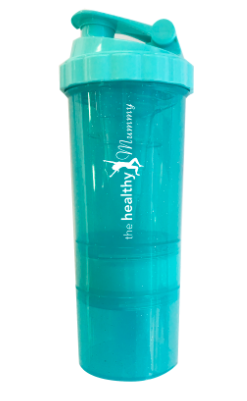 The Sparkly Aqua Super Shaker is the perfect shaker for your Healthy Mummy Smoothie whether you are at home or on the go. We know how busy mums can be so we have designed the Sparkly Aqua Super Shaker for your comfort and added a little sparkle because we believe you all deserve to sparkle!
Not only do you have your usual inner coil to help keep your smoothie smooth, a tight sealing lid to avoid leakage, drinking spout but we have added a detachable compartment at the bottom. This compartment is the perfect place to pop all your dry smoothie ingredients for when you just need to grab and go and you can shake on the run or pop in some snacks like nuts in there to enjoy at another  time.
NEW Black Stripe Tote Bag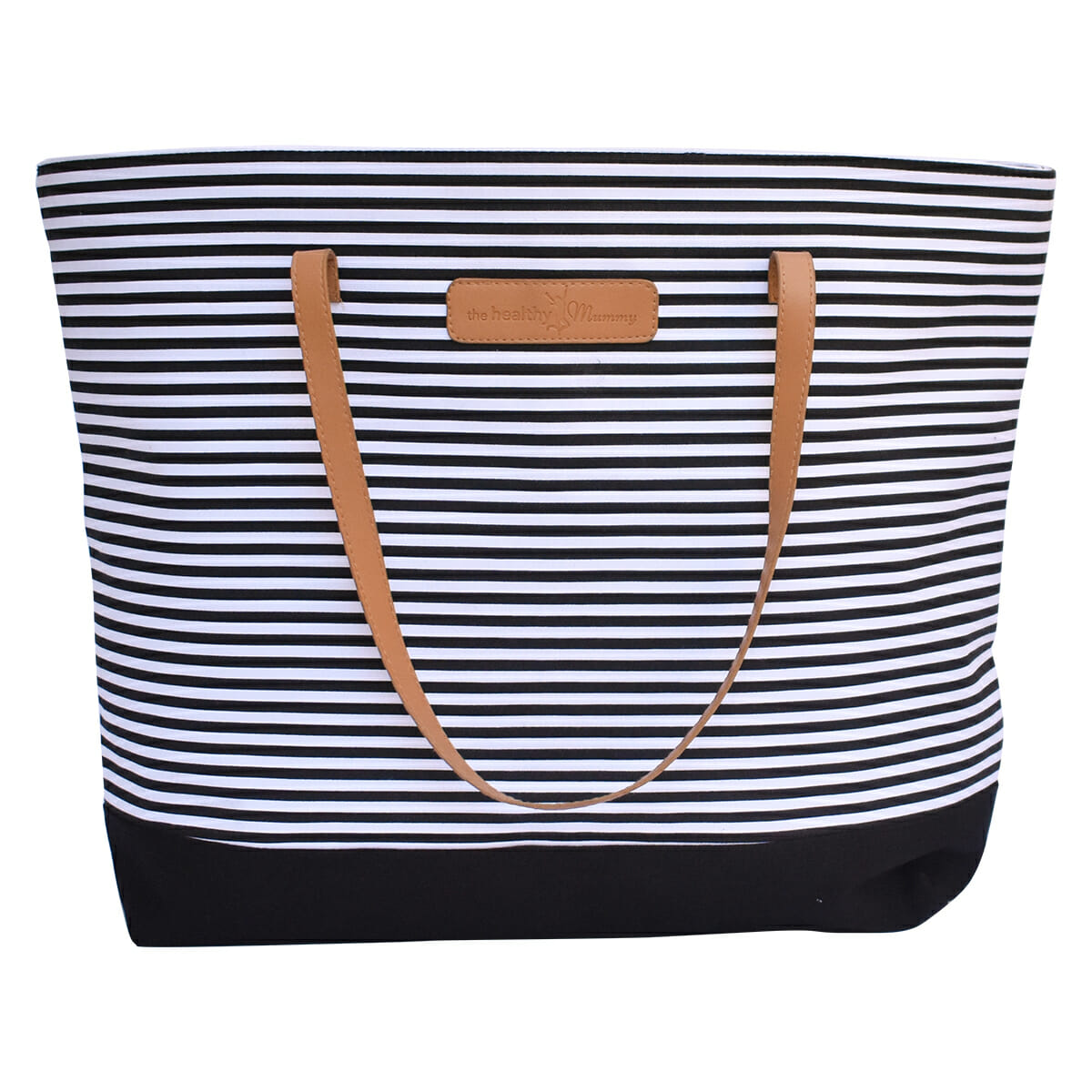 The stylish striped Black Stripe Tote Bag is perfect for storing all your essentials. It is perfect to store heavy and large items which is great for everyday use and it is is designed for your comfort and necessities.
Made from strong material that is great for heavy and large items the bag has an inner pocket that is useful for storing all the little bits and pieces every mum has. Use it as the perfect gym bag or a baby bag for all your baby essentials or just as an everyday bag.
Pink Healthy Mummy Apron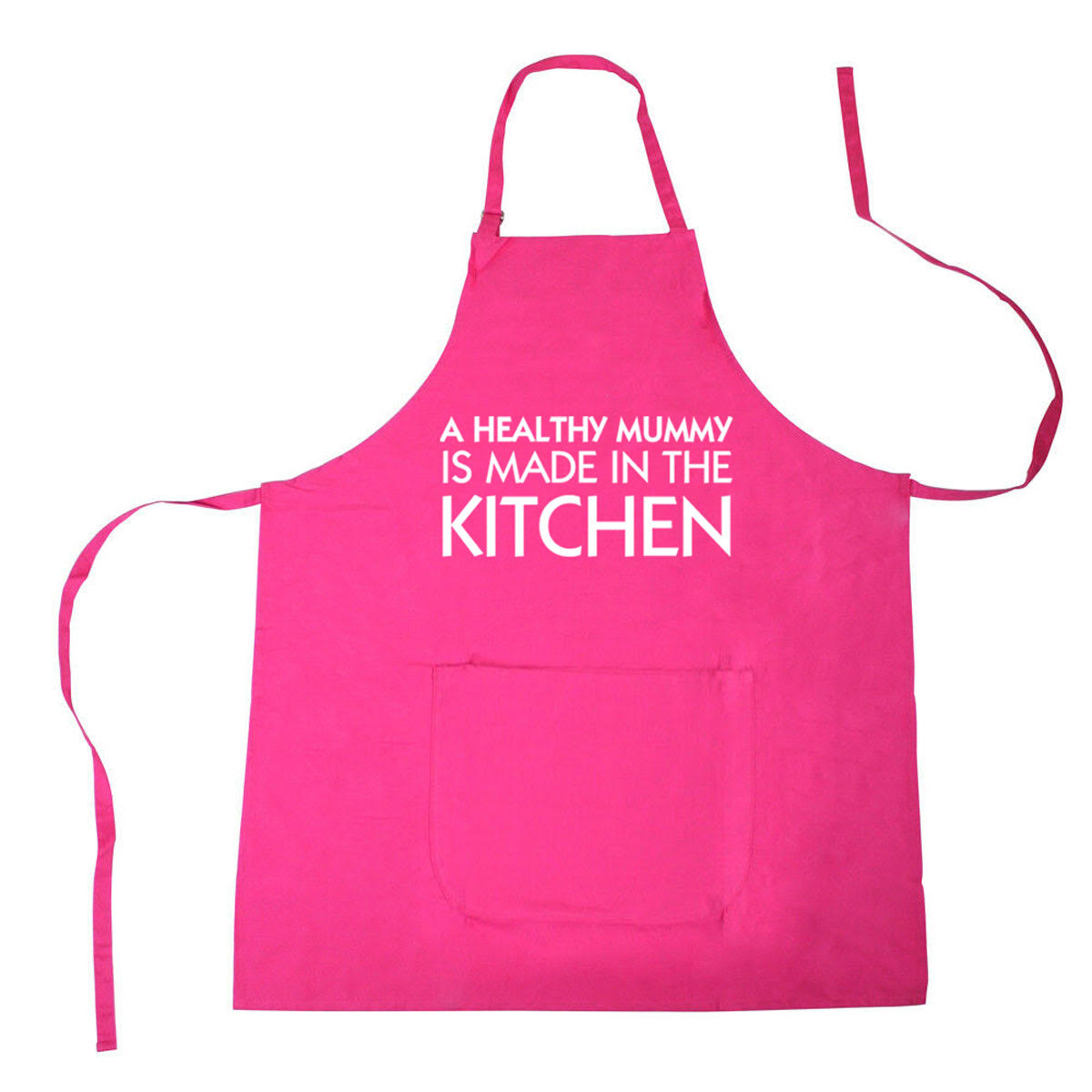 We often state that Healthy Mummy's are made in the kitchen which is why we have put it on this gorgeous pink apron. Save your clothes during your next meal prep with this awesome Healthy Mummy Apron.
With a handy pocket on the front to store your phone, utensils or that toy you had to take off bickering children this apron is perfect for your next cook up.
Plus heaps more!
As well as these amazing NEW products you will also get:
There will also be smaller options available!!
A Medium Birthday Bag will include NEW Glow Flash Balm,   NEW Lamington + Collagen Snack bars,  NEW Black Stripe Tote Bag,  Healthy Mummy Protein Powder, 2 x Healthy Mummy Smoothies.
A Mini Birthday Bag will include NEW Beauty Body Scrubber, NEW Pink Epsom Salts,  New Lamington + Collagen Snack bars, NEW Black Stripe Tote Bag, Healthy Mummy Smoothie.
All bags are available for pre-order NOW and are expected to be shipped in our birthday month of October.
Pre-order the Ultimate 2019 Birthday Bag Today!
Are you ready to become a Healthy Mummy?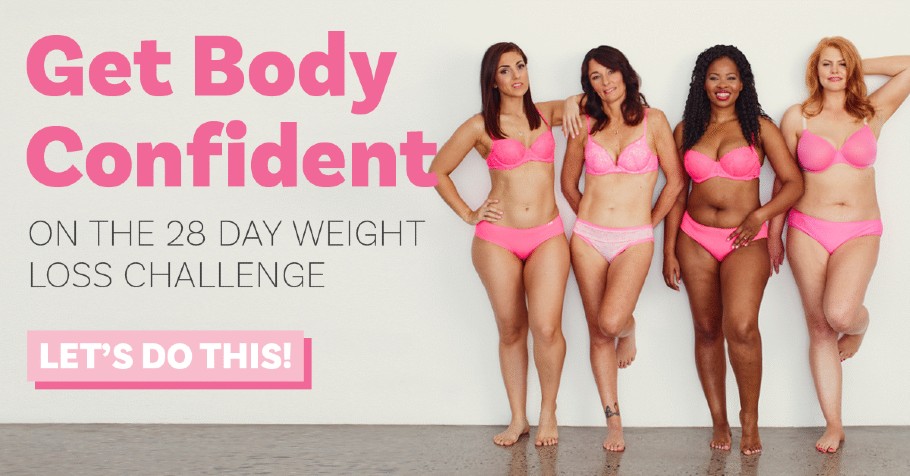 If you are wanting to lose weight and improve your energy – not to mention – help improve your overall health and wellbeing – our 28 Day Weight Loss Challenge is an awesome program to check out.
Our 28 Day Weight Loss Challenge includes:
28 days of at home exercise routines (no gym needed) – with video instruction
Customisable and breastfeeding friendly meal plans (including 7 Day Cleanse)
Time-efficient exercises for busy mums
Challenge combines Pilates exercises with interval and circuit training (HIIT)
Suitable for basic to advanced fitness levels
Home to thousands of EASY-TO-MAKE recipes!
To learn more about our 28 DAY WEIGHT LOSS CHALLENGE CLICK HERE or purchase our Smoothies.