This is a definite to do this Christmas. A scrumptious, creamy, crunchy, fruit, healthy treat along the lines of the famous Scottish Christmas dessert, The Cranachan.
This version of the Cranachan is one which you can eat on a healthy eating diet plan. You don't have to feel guilty. You can enjoy the smoothness and richness of this gorgeous dessert with the family (plus the sneaky whisky).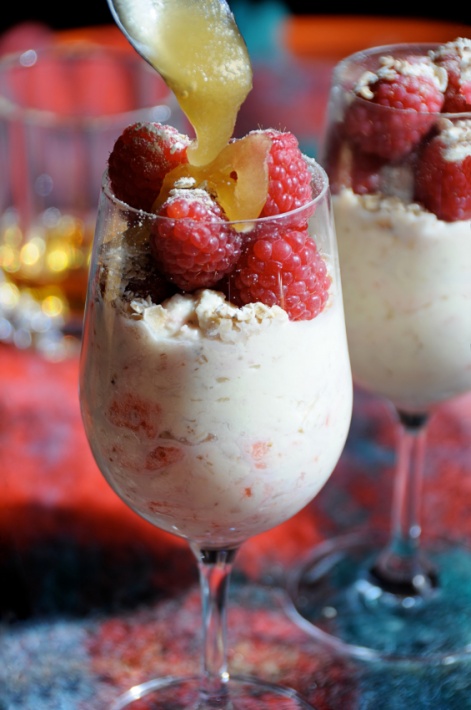 Makes 4
Prep time 20 minutes
Ingredients
The zest and juice of 1 orange
1 tbs of reduced fat butter
100 ml low fat cream
100 ml low-fat yoghurt
2 cups of raspberries (frozen ok too)
3 tablespoons honey
1 cup of rolled oats
2 tbs of stevia
1 splash whisky
Directions
1. In a bowl whip up the cream with the stevia to form soft peaks. Fold through the yoghurt and rolled oats and half the raspberries and set aside in the fridge.
2. Melt the butter, honey and whisky together with the juice of one orange. Heat over a simmer to thicken it slightly.
3. In a delicate glass or tumbler, evenly spoon out the cream mixture and top with the remaining berries and the butter/honey sauce.
310 calories per serve