Healthy Snacks For Mum & Kids
Healthy eating is something we all aim for – a healthy diet will help you to live a healthier life, and it will also help you to lose weight.
Snacking and the planning of healthy snacks is a very important aspect of a healthy diet – the more you plan, the easier you'll stick to your diet. It's also easier to plan your snacks with children around, so you all know when and what you're eating.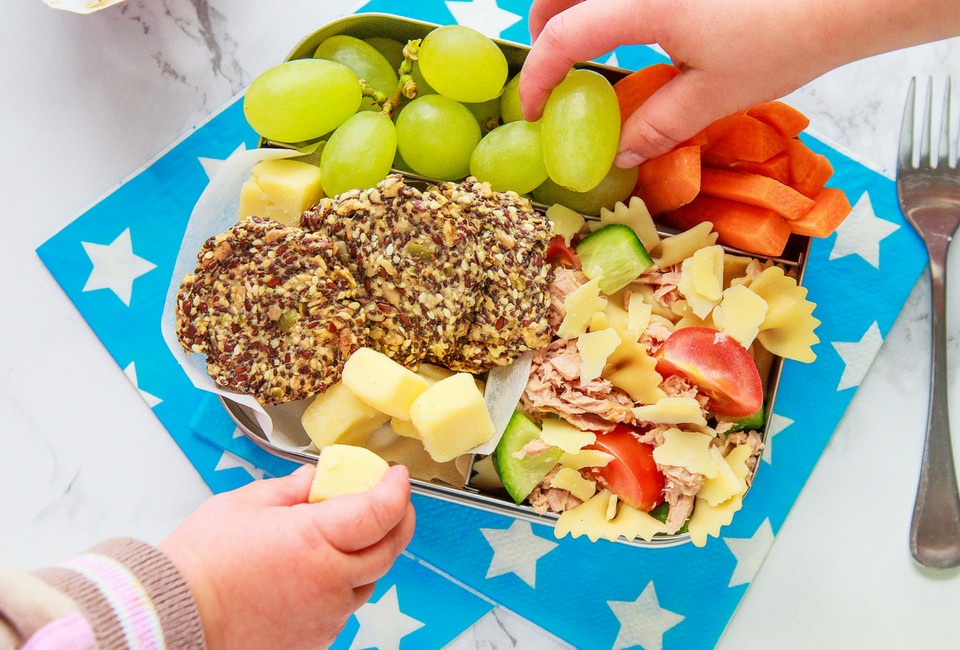 A few healthy snacks that are perfect for busy mums
The best snacking options for both mums and children are snacks that are portable – so we've come up with a few examples to help you out.
Yoghurt
Fantastic food for both mums and children, yoghurt is a good source of numerous vitamins and nutrients, as well as calcium, protein and fibre. It will help to keep you fuller for longer, making it a great snack to keep you going until the next meal.  The best yoghurts for you to eat are natural yoghurts or Greek yoghurts, without any added sugar, glucose or additives. Natural yoghurts are good for both mums and children, but they are especially good for your little ones.
If you want to sweeten your yoghurt, serve it with some fresh fruit, or stir in a teaspoon or two of runny honey. Only let children over the age of 1 eat honey, as some of the bacteria that are present in honey could harm youngsters under the age of 1.
Yoghurts that are low in fat are good for both mum and children – they have a similar flavour to full-fat yoghurts and they contain nearly as much calcium. However, when your little ones are under the age of 2, they could benefit from full-fat dairy products as they contain more vitamins and nutrients – so provided that these products are not the main source of their nutrition, let them have full-fat yoghurts occasionally.
Veggies & Dips
Are you worried about how many veggies your children eat? You're not alone! Most mums worry about whether or not their little ones are taking in enough vegetables. However, there are a few ways for you to get more veggies into your kids – hide some veggies into a dip and cut them into dipping sticks to make eating them fun!
For your dip, you could try blending veggies into yoghurt or ricotta cheese. Some good veggies to choose are beetroot, for colour, and zucchini or corn for sweetness. You could also blend butter beans until smooth then flavour with lemon juice, spices, herbs or seasonings – butter beans are packed with fibre and protein, making them a great choice for both mums and children.
The more vegetables you manage to hide in the dip – whether you blend them until smooth or grate them into yoghurt, the more vegetables your little one will eat! Easy!
Supermarkets do offer a good range of dips – both low in sodium and also organic. Opt for dips that are low in fat and sodium if you do choose to buy your dips ready-made, and if you can, find dips that contain plenty of veggies.
Fruit
One of the easiest and most simple snacks you can ever choose – many fruits, such as bananas, oranges, grapes, plums and peaches are completely portable as you don't need a knife or anything else to prepare them. Stick to fresh fruit where you can instead of dried fruit – dried fruit is sticky, so could get stuck to your little one's teeth, and if your children eat too much of it they could also get a stomach ache. The Australian Dietary Guidelines recommend that if your little one is under 4, they get 1 to 2 servings of fruit every day.
Hard-boiled Eggs
A great protein-filled snack, hard-boiled eggs are suitable for both mums and youngsters over the age of 9 months (12 months for egg whites).They're suitable for a snack on the go, and they are also a fantastic ingredient to use in your lunch or your breakfast. They are very high in protein, meaning that they'll keep you fuller for longer, and they are also fairly low in fat.
If you are ready to lose weight then The Healthy Mummy plans offer a healthy and safe exercise and diet routine that are safe if you are breastfeeding