4 Healthy Indulgent Snacks Under 150 Calories
At The Healthy Mummy, we believe that a healthy eating plan is all about balance.
It's not reasonable to suggest that you should never eat chocolate again or that a chip shall never pass your lips.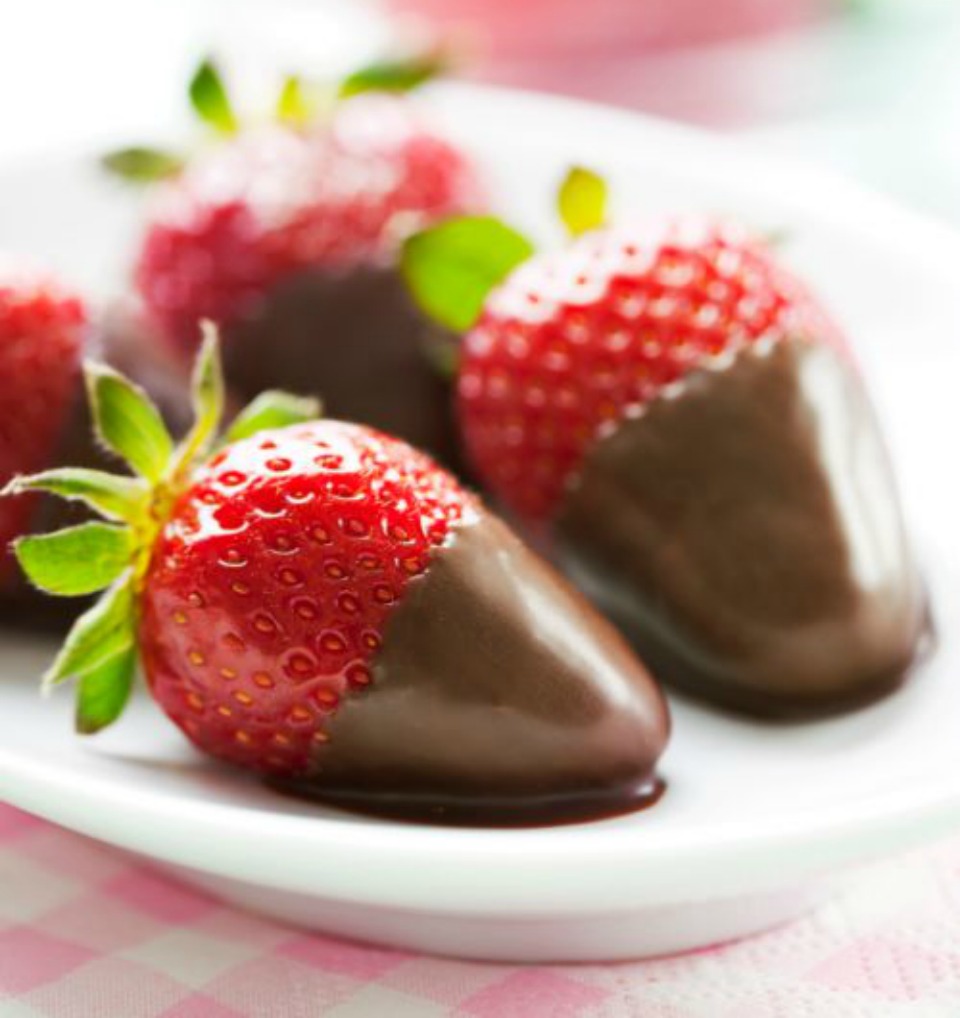 Many people find that once they allow themselves to indulge now and then, the cravings subside and gradually you feel more in control of your healthy eating plan.
So if you do feel like indulging, today we have some ideas for doing so in a healthy way.
Banana Coins (150 calories)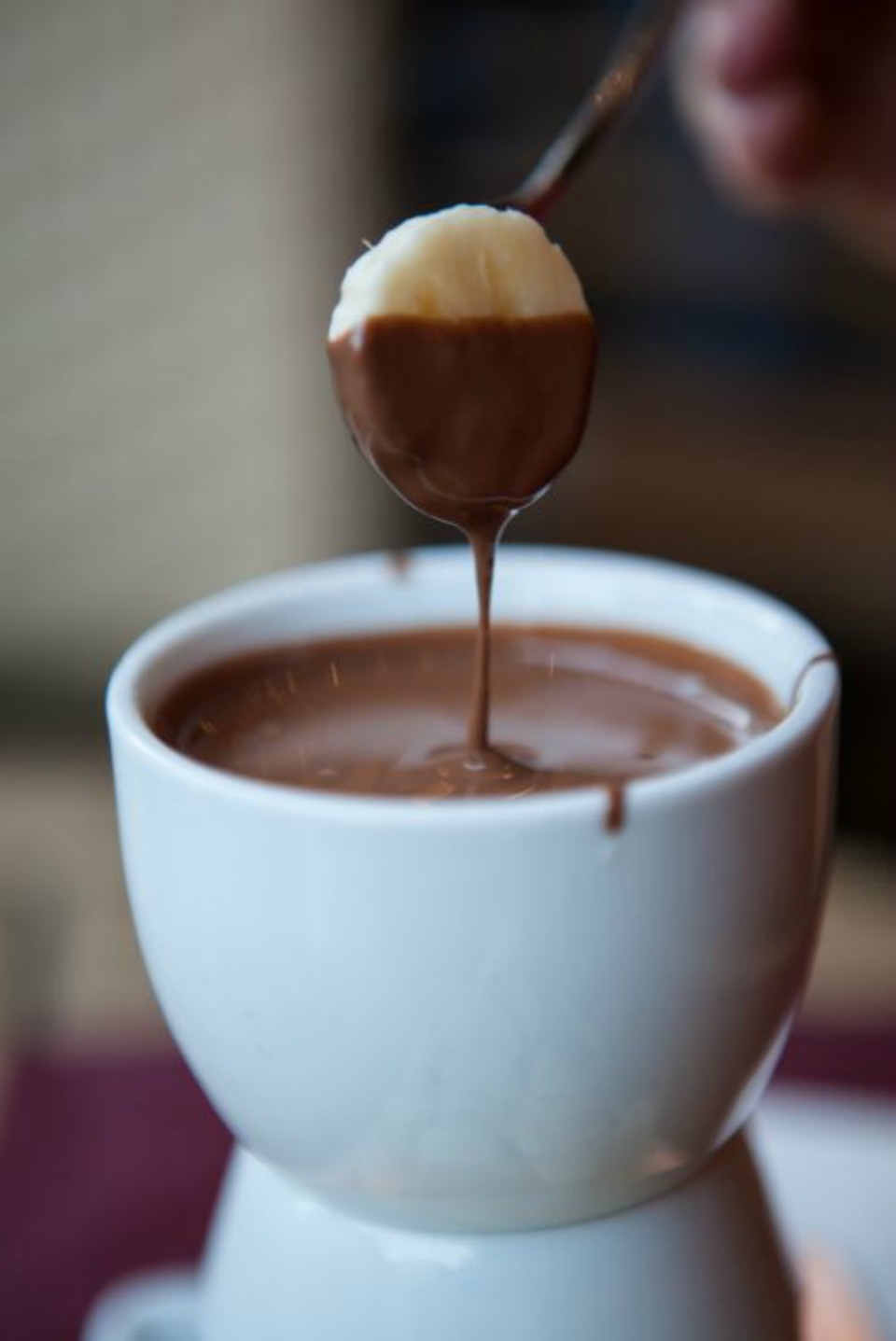 Ingredients:

1 banana

10g dark chocolate
Method:
Chop up your banana into chunky 'coins'
Melt the chocolate in a glass bowl over a saucepan of simmering water or in the microwave.
Place the banana into the chocolate and cover as much as you can.
Put coins on a baking tray in the freezer to firm up for an hour.
Serves 1
For some extra crunch add some nuts on top of the chocolate before cooling
Crunchy Chickpeas (143 calories per serve)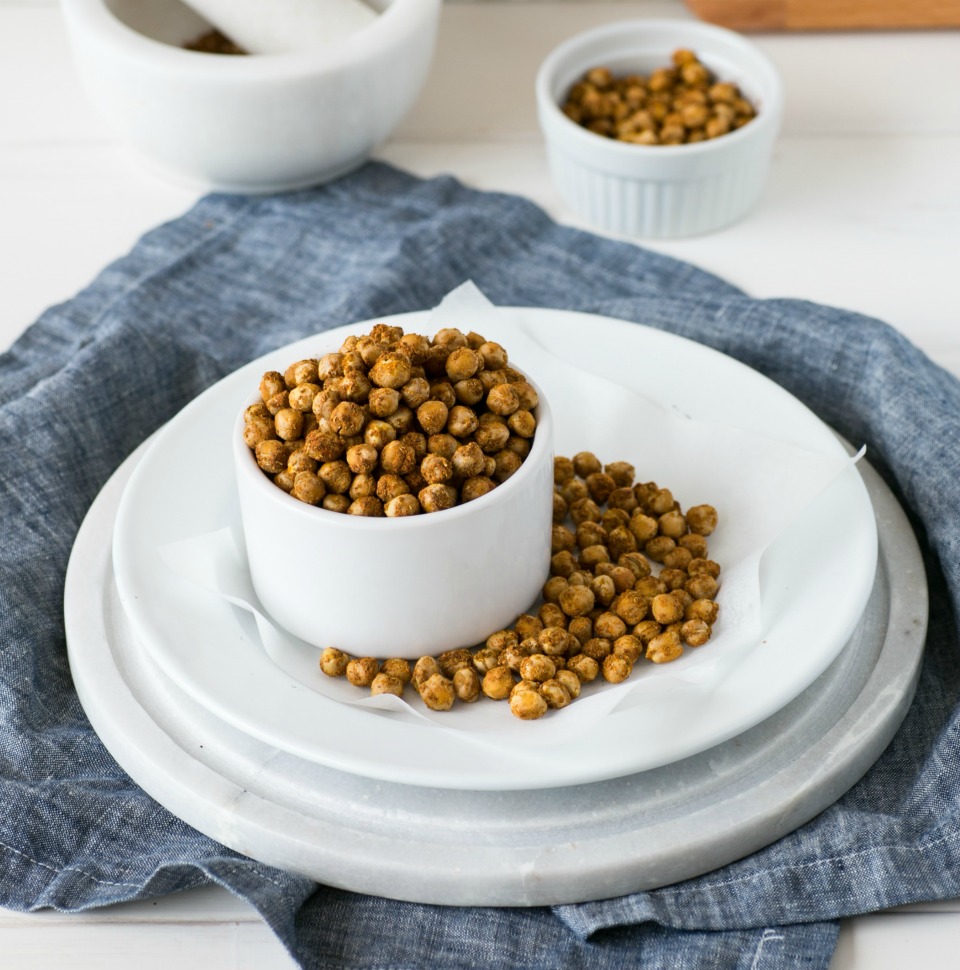 Ingredients:

400g tin of chickpeas, drained and rinsed

1 tbsp olive oil

Salt and cayenne pepper, to taste
Method:
Heat the oven to 230C.
Pat the chickpeas dry and place on a lined baking tray.
Drizzle with the oil and season to taste.
Roast in the oven for 30-40 minutes until golden, shaking to turn them over half way through cooking.
You can make these sweet by omitting the salt and pepper and pouring over a drizzle of honey and cinnamon once cooked.
Serves 4.
Choc Dipped Strawberries (150 calories)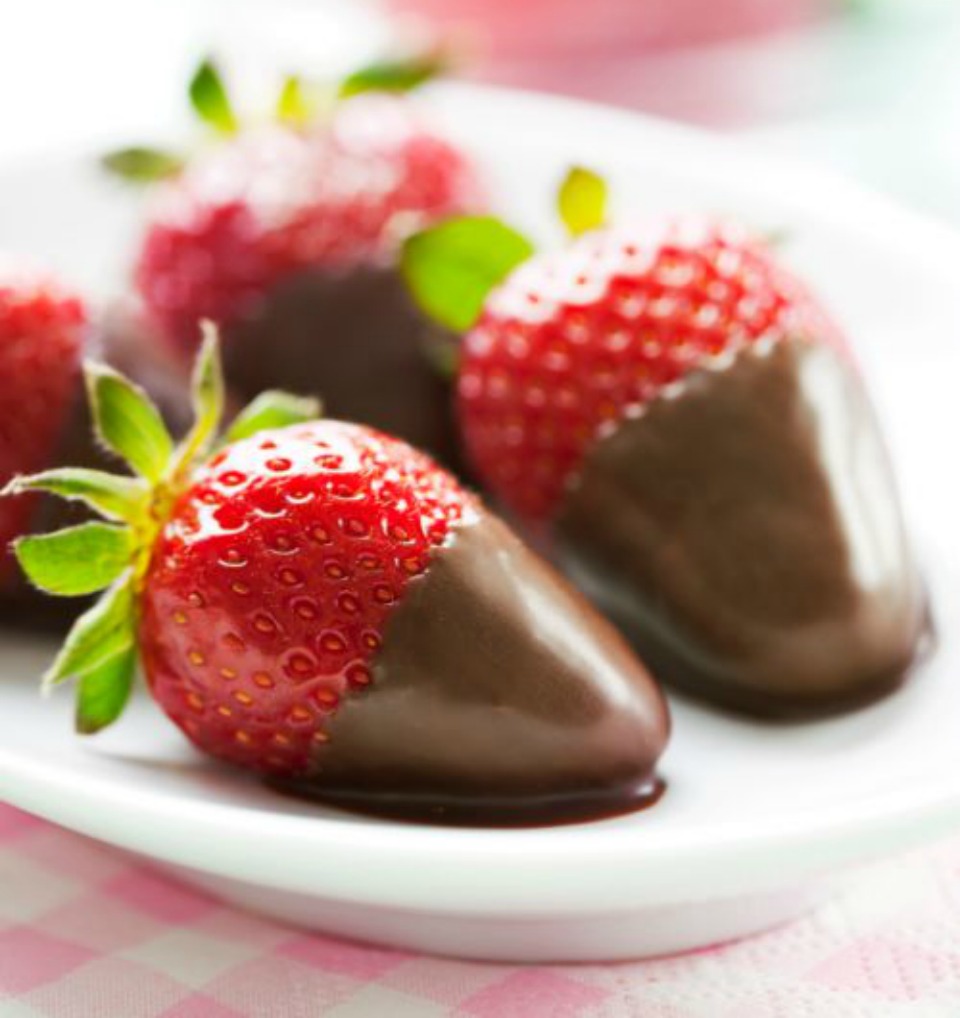 Ingredients:

6 fresh strawberries

28g dark chocolate
Method:
Melt the chocolate in a glass bowl over a saucepan of simmering water or in the microwave.
Dip each strawberry into the chocolate and place on a plate.
Eat as is, or you can place them in the fridge to firm up.
Serves 1
Potato Wedges (125 calories)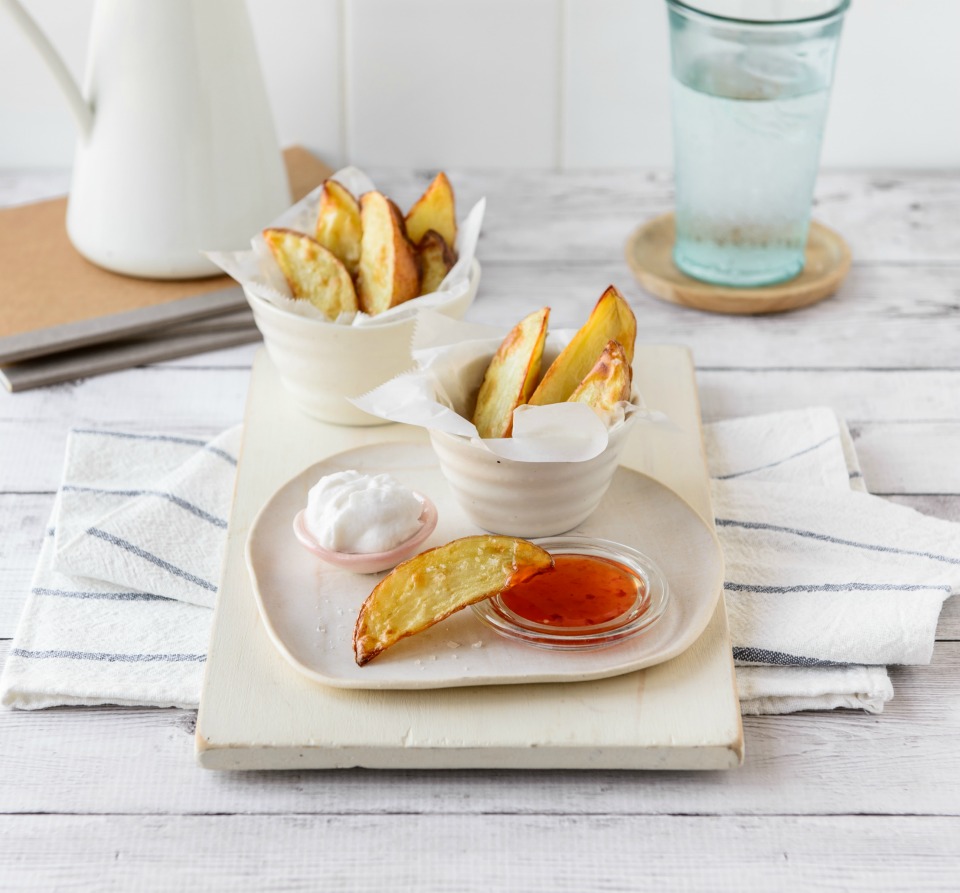 Ingredients:

1 small potato or sweet potato

Olive oil spray

Rosemary

Salt and pepper
Method:
Heat your oven to 200C and line a baking tray with paper.
Peel the potato and chop into chunky wedges or fries, and place on the tray.
Spritz with the olive oil and toss to coat.
Sprinkle the rosemary very generously, and then season well with salt and pepper.
Cook for 20-30 mins or until golden, turning once during the cooking time.
Serves 1