Help Fussy Eaters By Serving Your Meals 'Family Style'
Dealing with fussy eaters can be stressful as a parent. When we are trying to be a positive role model during the family meal time, we need as many resources to draw from to make meal time easier, fun and get as much healthy food eaten as possible.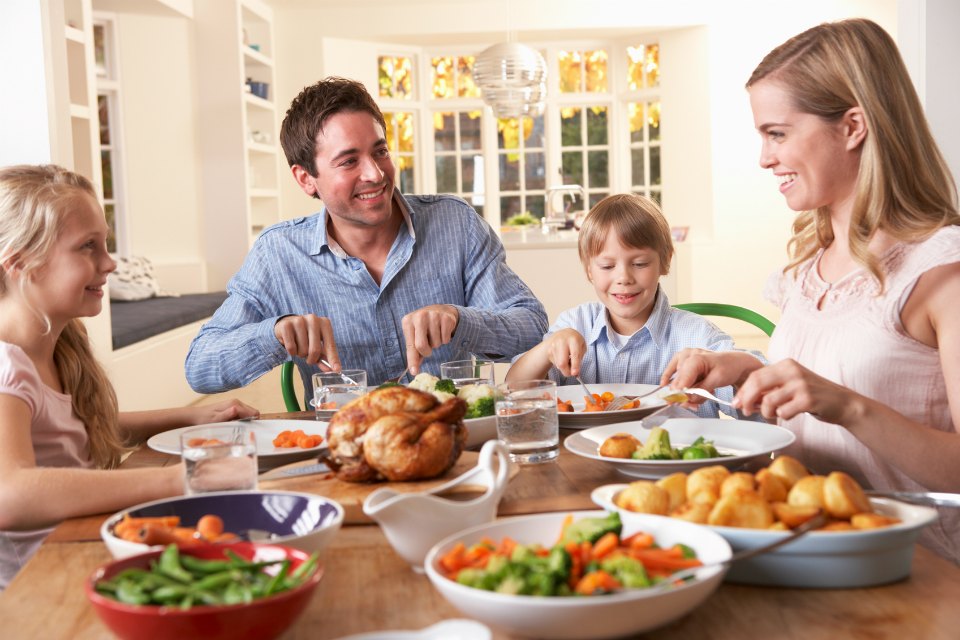 One super easy way to help the family meal time run smoothly is:
Family Style Eating
The two principles of this tool are:
All the food is placed in the middle of the table, and

The family serve themselves.
It's that simple!
Think of some of the cuisines where this suits best to find some inspiration, Chinese or Mexican for instance. But effectively this can be done for many styles of cuisine or recipes.
For instance, if you have fish on the table, rice and vegetables, the children choose which pieces they might or might like. How much or how little. You can help them serve it, or they can pick it up themselves.
Even if you have a roast. Don't plate it up before placing it on the table. The roast can be served up on the table, you can slice it up and they can pick up the slices themselves. The roast vegetables can be placed on heat proof mats and any other condiments as well. Children learn how to serve themselves safely around hot foods which builds their skills and also their confidence.
If you look back at the Division of Responsibility article I wrote and what our responsibilities as a parent are, deciding what to eat is one of them. Using family style eating and having healthy options in the middle of the table, means that it doesn't matter what the child chooses, it is all great for them.
Why is this such a helpful tool?
There are many benefits to your children and family's healthy eating habit development from this style of family eating, such as:
A child will more likely eat what they choose to put on their plate.

A child will more likely put how much they want to eat on their plate rather than too much.

A child can come back for more if they are still hungry.

A child will less likely over fill their plate leaving food waste.

A child and parent develop trust at meal times.

Food not eaten can be popped into a container and used as leftovers another meal occasion

Your child feels like they are grown up and gain responsibility.

General table manner development can be introduced or formally approached, May I please have the x, y, z? May you pass the x, y, z? this is so important for social and emotional development as well.
So give it a try and see how it can benefit your family.
If you're struggling with a fussy eater, here are 7 ways to get them to try different foods.