Why you MUST Increase Your Home's Security This Festive Season
The holiday period brings out many not-so-favourable people who use this time for opportunistic petty theft. Think Harry and Marv, from Home Alone!
So before you pack the car think about your home security and how you will protect it! Maybe not like Kevin Macalister, but more high security style!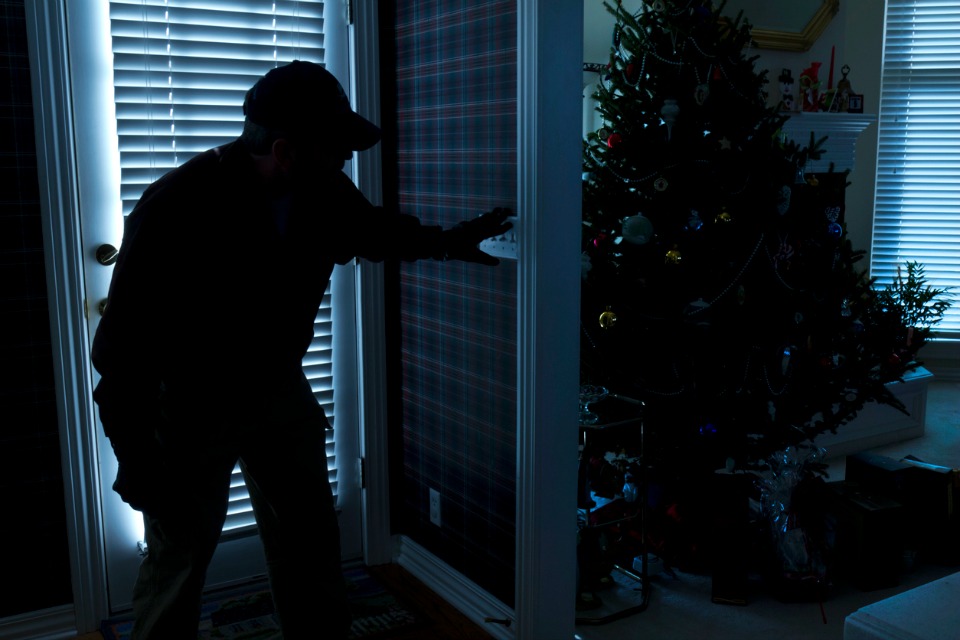 Shake And Break
Four years ago on Christmas Eve we happened to catch two young boys trying to break in to our home about 4 o'clock in the morning. It just so happened that I had kicked hubby out to the lounge due to bad snoring that we managed to stop them and scare them over the back fence.
But, in that moment we learnt some very important lessons. The biggest being that burglars are petty criminals without any real smarts.
They are opportunistic, work fast, and are more scared of you then you are of them (mostly).
Most burglars use the "shake and break" method. Meaning they simply rattle the window or door, and if it appears loose it will provide easier entry.
So, with that in mind here are some easy ways you can help deter burglars and increase your home security.
4 Ways To Increase Your Home Security For Christmas
1. Make It Hard
Make it difficult for them to get in. By installing and using locks on all doors and windows and not hiding a spare key in any obvious spots. Under the door mat is terribly cliched.
Also make it difficult for them to leave. If you have alarms, ensure they are set. Use any deadbolts you have installed. Security screens installed on doors and windows.
2. Lived In
Be sure to have the house looking lived in, even while you are away. While sensor lights are no longer considered that useful in security, you can have a timer set up on your lamps.
For anyone watching the house having the lights come on and off can give the appearance that someone is inside.
Keep a car parked in the driveway, men's work boots at the front door, the mailbox emptied and don't leave your bins on the street. All of these small things will help reduce the attraction of your home.
3. Know Your Neighbours
Get to know your neighbours and use them to your advantage while you are away.
Ask them to help out while you are away by clearing out your mailbox, taking out and bringing in your bins and generally keeping an eye on the place for you to ensure it doesn't look abandoned.
4. Pack Away Your Valuables
For opportunistic thieves, if they peek through the window and see your laptops, iPads and wallets out on the dining table they will be more inclined to work harder to gain access. Close your curtains and pack the valuables out of sight.
Be Safe!
Even if you are at home, as we experienced, this doesn't always deter any petty thieves. So if you are like us and experience a break in while you are sleeping, gardening or even entertaining.
Don't try to be the hero,  call 000.
Always report any break-ins to the police as soon as possible and be sure not to touch anything so forensic evidence can attempt to collect evidence.
No matter what, be safe and have a happy holiday!
Meanwhile, looking for a Boxing Day bargain, read this.