I wanted to send in my weight loss story with you after using the healthy mummy smoothies and to say thank you!!!
After giving birth to my little boy in September, I knew I didn't want to start trying to lose weight for at least 3 months. I had put on 20kg during pregnancy weighing 82kg full term.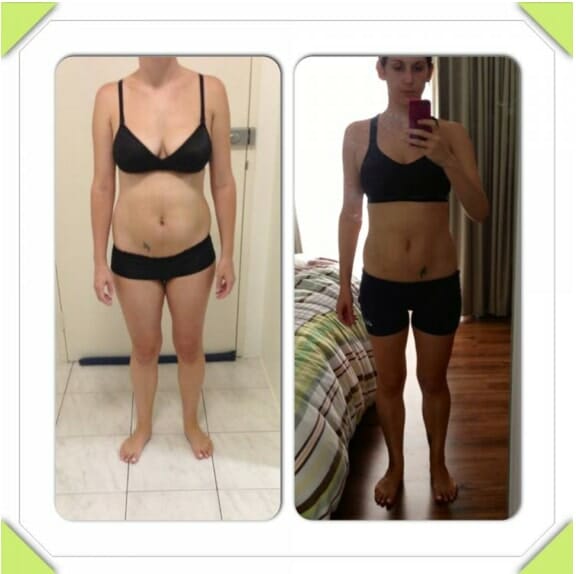 After having my baby my weight was 74kg, by the 3 month mark I had managed to go down to 65kg from breastfeeding and walking to the shops and using my treadmill  but by the end of December the weight loss stopped.
As I am breastfeeding, I was hesitant about going on a diet or even cutting down my eating. Then I found your website and saw all the weight loss stories and thought it was a great way to start the new year.
I started the 28 day diet plan on 3rd Jan, as well as the healthy mummy smoothies. I couldn't believe how quickly the weight fell off. I lost the first 3kgs really quickly, then had one week where I didn't move, then lost another 2.5kgs!! After only 5 weeks and a 2 days I have already lost 5.5kg and still going.
I now weigh less than I did before I was pregnant at 59.5kg!!
Even though I have now completed the 28 day diet plan, I am still continuing with the smoothies as well as using all the meal & snack ideas as a guide. It's really helped me understand how much food I should be eating and how often.
My husband loved all the dinners and I even made him some of the breakfasts & lunches on the weekends. (PS. my husband has lost 3kgs!! haha) We are now picking from the dinners each night and also picking some of the recipes from the website and planning our dinners in advance. It is such a relief not to have to think about what to have for dinner and not to be having the same cycle of meals every week.
I feel so good to finally shed those extra kilos that just would not budge. I have lots more energy, even with the sleep deprivation… and yes it did increase my milk supply!!
Thanks for being so easy, for focusing your plans on us new breast feeding mums, and thanks for being so affordable.
Cheers, Donna Crowe
Special Offer & Discount
If you are ready to lose weight then The Healthy Mummy plans offer a healthy and safe exercise and diet routine that are safe if you are breastfeeding and you can use code LOYALTY for a 10% DISCOUNT at the checkout

Click HERE to see our Shop