How mum lost 9kgs* just WEEKS after giving birth by doing these 5 things!
Having a baby is a life-changing experience but getting back into the rhythm of exercising can be tricky afterwards. Mum-of-three Annette, however, is here to help with these top tips to help you get back into an exercise routine post-baby.
How Annette got fit with BABY!
My name is Annette. I am 30 years old and mum to 3 children. I discovered the Healthy Mummy a couple of months after the birth of my second child.
Using the 28 Day Weight Loss Challenge and the Healthy Mummy smoothies I managed to lose 20kgs* and be in the best shape I've been in for a very long time before falling pregnant with my third baby.
I had my second little boy 15 weeks ago via caesarian and since then I've lost 9kgs* but I'm most proud of the fact that I have found my exercise mojo!
Annette's top 5 tips for getting back into exercise
Getting back into exercise can be tough after baby. So hopefully these tips help!
1. Just enjoy your newborn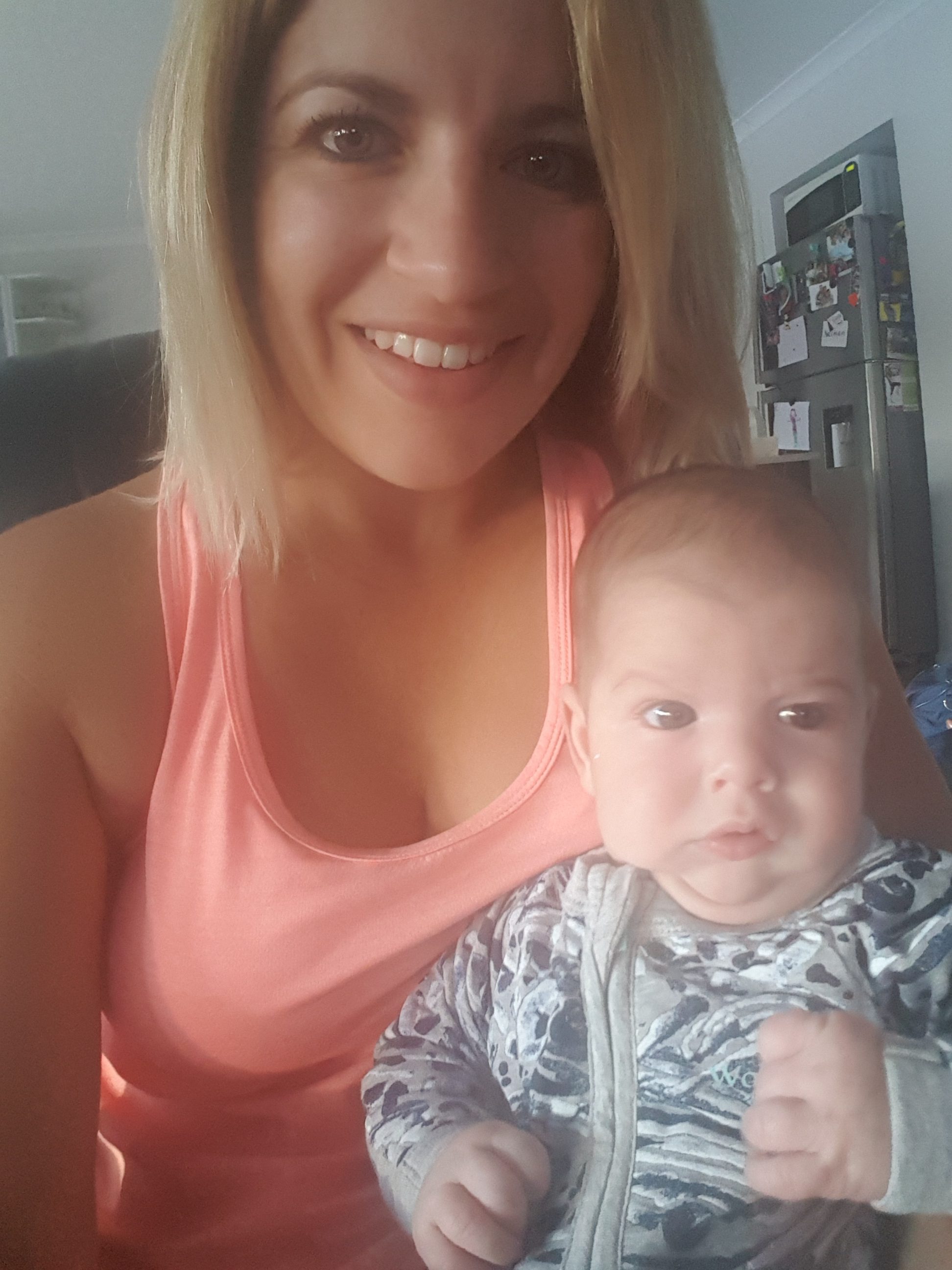 To be perfectly honest I had no interest in exercising for the first 10-11 weeks after giving birth. Why?
I was too busy enjoying baby cuddles and getting used to being a mum of three. And that's perfectly OK!
The days (and nights) may seem long but the time flies past so take in every single moment with your new bub while you can and just enjoy them.
2. Give your body the time it needs to heal
3. Start slow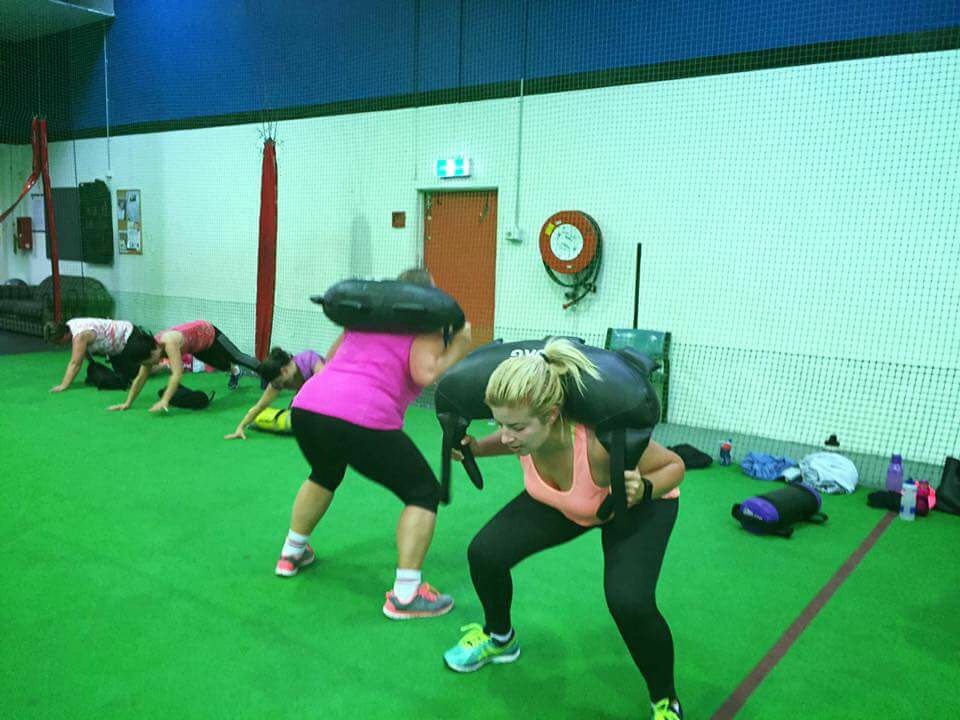 There's no point going from zero to a hundred and burning yourself out before you even get started.
Start small. I started by going for a walk every day and then increased the distance I was walking. After that became routine I started including the 28 Day Weight Loss Challenge Exercises into my day.
I love them because they are HIIT based and perfect to do at home even with the kids around.
4. Find something you love!
I love HIIT workouts!
They only go for around 30mins and they are super effective! Being a stay-at-home mum at the moment I wanted to find something that would get me and the kids out of the house and even socialising with other mums and bubs.
I found a company that runs different HIIT sessions in my local area that are perfect for mums and kid friendly. Because I enjoy the classes so much it's not difficult at all to 4 or 5 a week.
Give this 10 minute HIIT workout a go, it's perfect for busy mums!
5. Plan out your exercise for the week
I've found this so important!
Having my exercise planned for the week means that I am more likely to stick to it. Organising to work out with a friend is a great idea too as it means you're less likely to come up with a reason not to work out or you'll be letting not just yourself down but your friend too.
Thanks for the tips Annette
If you are also looking for a workout that you can do from the comfort of your own home, then try our Healthy Mummy Post Pregnancy Exercise DVD.
 The workouts burn approximately 450 – 550 calories per hour and will help tone up the key areas of your body such as your tummy, hips and thighs.
Plus, the DVD can be followed by all mums, whether you're a new mum or a mum with older children and can be followed by someone with a basic or a more advanced level of fitness.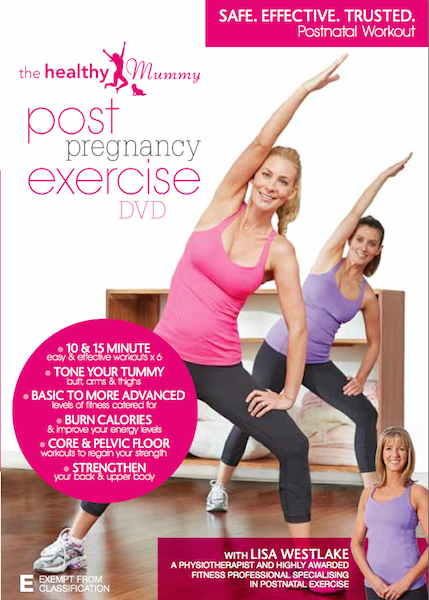 Do you struggle to work out with a clingy baby?
Whether you're a first time mum or have a half-grown tribe, you probably know how difficult it can be to find time for yourself to do important things like exercise.
Our clingy baby exercise guide is filled with work outs and exercises that you CAN do with your little one.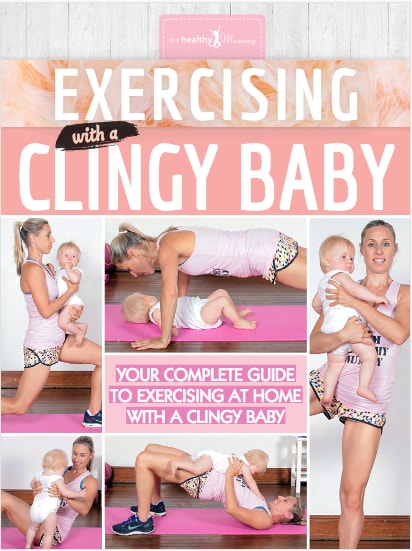 Check out our handy eBook
here
.
*Images and references to kilograms lost are as supplied by the individual in the story. The Healthy Mummy assumes information and photographs supplied to be true in nature and is not responsible for any false misrepresentations or claims relating to their programs or products.