Parents are loving the idea of Play School's new special episode about the cycle of life and death from a pre-school perspective.
The episode, Beginnings and Endings, airs this week, and is also available now on ABC iView. It explores the feelings that come with the various stages of life including the arrival of a new baby, the death of a pet and even the passing of a dear grandma.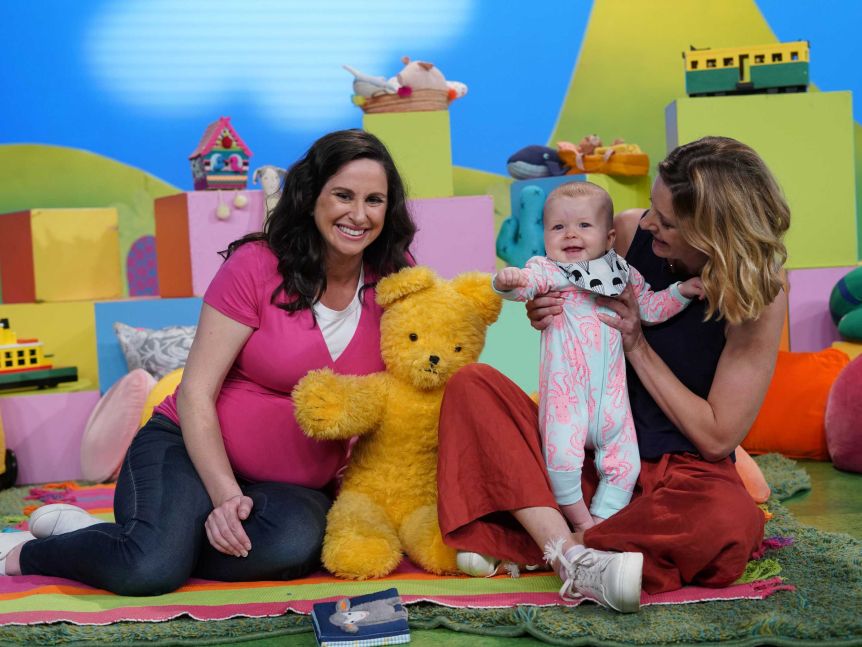 Play School's new special episode about the cycle of life and death
Bryson Hall senior producer of the episode said, "Play School went in a slightly new direction in our last commission and we decided that we're going to do five standalone specials."
"It's been on the cards for a very long time, doing an episode like Beginnings and Endings. Play School has dealt with this stuff, but very indirectly, through stories. To be able to have a half-hour dedicated to [birth and death] meant it was a lot easier to explore the themes."
Play School hosts, Alex Papps and Emma Palmer, bring their own personal stories to the episode.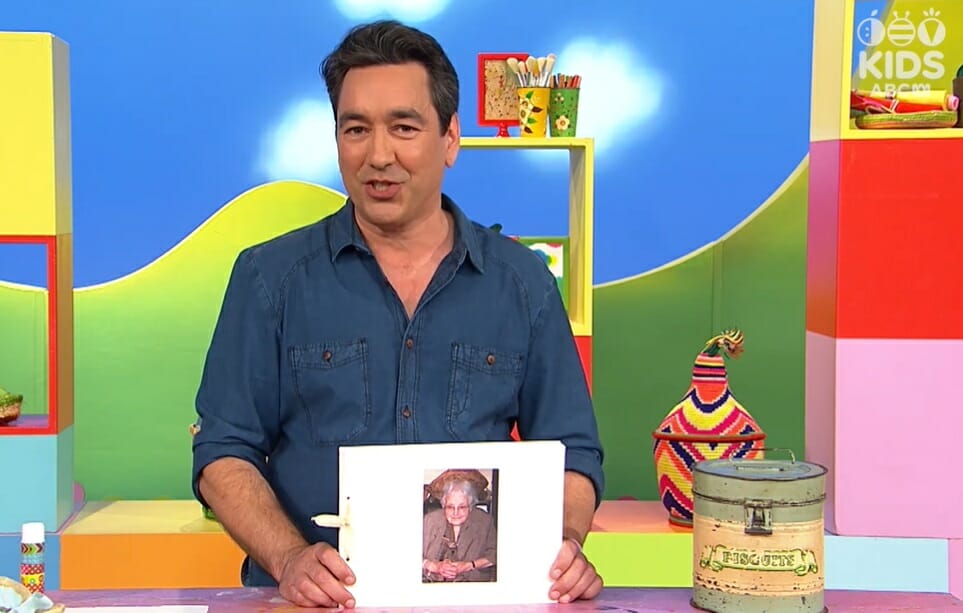 "Emma's pregnant throughout the whole episode, which is a very obvious reflection of beginnings, and Alex was able to talk personally about the loss of his grandmother," said Mr Hall.
In the episode, Little Ted's goldfish Swish also dies, and his friends gather around him for support.
The Play School team consulted with two bereavement counsellors so they knew they were saying the correct things to their particular target audience.
The way you approach death with children is very important.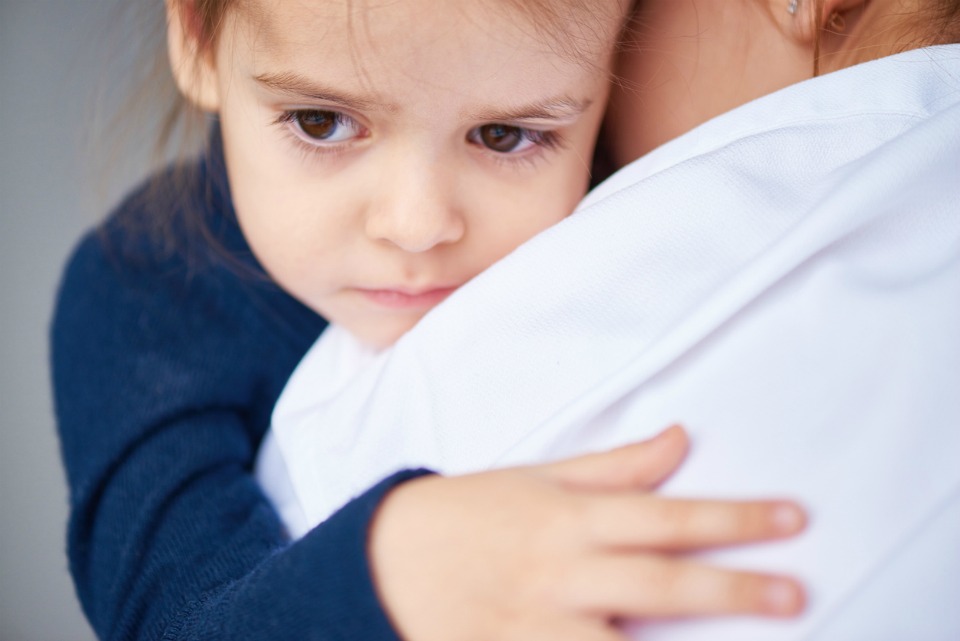 The best way to talk to kids about death
One Queensland doctor is actually calling for "death education" to be taught in classrooms.
He says that by adding death education to the curriculum it would help young people "make informed choices when the time comes", AMA Queensland general practice chair Dr Richard Kidd said.
"We want the younger generation to be prepared for what might be facing them as young adults or even sooner," Dr Kidd said.
"This provides an opportunity for students to learn about resilience, coping skills, help-seeking strategies and community support resources."
Dr Kidd said death education should be introduced at primary school, and then be a standalone subject at secondary level.
The best thing you can do for your child is NEVER hide your emotions.  Talk to them honestly and openly about the good and the bad things that happen. Don't feel like you have to shelter them. They are much stronger than we think.
Tell the truth about what happened.  Being open, truthful and emotional can help your child learn how to mourn.
Be prepared for a variety of emotional responses. Realise that however you approach this subject, your child will be upset, and perhaps, even angry at the loss.
Make sure to use the words dead or died. Many find using the words dead or died uncomfortable – and prefer using phrases like, passed away, lost, crossed over, went to sleep – but research shows that using realistic words to describe death helps the grieving process.
Cry. Cry together. Cry often. It's healthy and healing.
Let your child grieve in his or her own way. Allow your child to be silent. It's also natural for a child to feel lonely and isolate themselves at this time too. It is also totally common for children to seem unaffected by the loss. There is no right way to grieve.
Prepare to talk about thoughts and feelings often. Check in often and be available for ongoing discussions for days, weeks, months after. Grieving and mourning  can be a long process.
Don't hide your grief from your child or be afraid to talk about your loved one and share memories.
Treat your kids with our Kids Smoothies!
The Healthy Kids Smoothies have been specially made as a healthy snack for kids and are ideal if you have fussy eaters or want to ensure your children have a nutritious and healthy smoothie snack. It also has a 4.5 Health Star Rating when made with skim milk. It contains NO added sugars.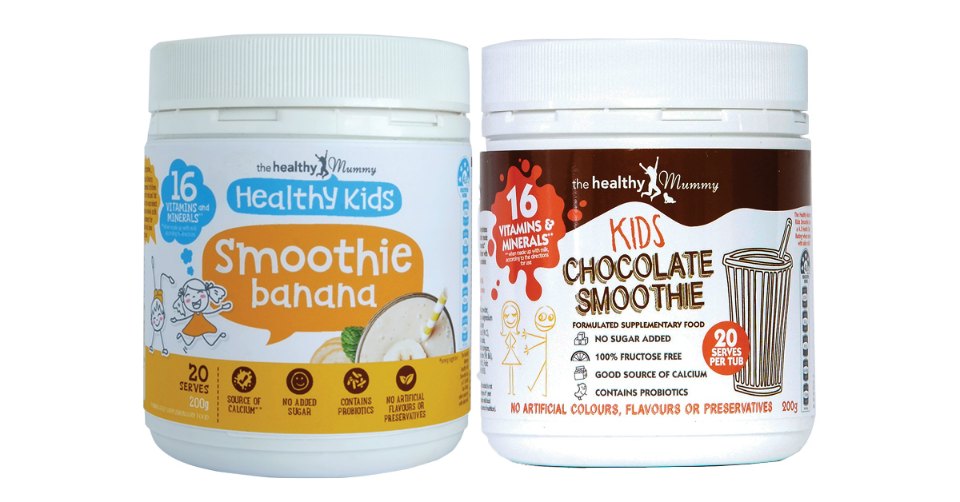 What do you need to know about The Healthy Kids Smoothie
It is a nutritious snack made for kids
It contains probiotics
It contains 16 Vitamins and minerals
It contains NO artificial colours, sweeteners, flavours, preservatives or MSG in the product
It is rich in protein
It contains NO added sugar
It contains 16 Vitamins and minerals – when combined with milk