House chores and smoothies: How these mums lost more than 130kg*
These five fit and fabulous mums made the decision to make their health a priority, and just look at them now! They're proving that just because we have kids, it doesn't mean we can't look after ourselves – remember that happy mummies make happy babies!
Meet the amazing mums who have transformed their lives!
1. Lucy Stephenson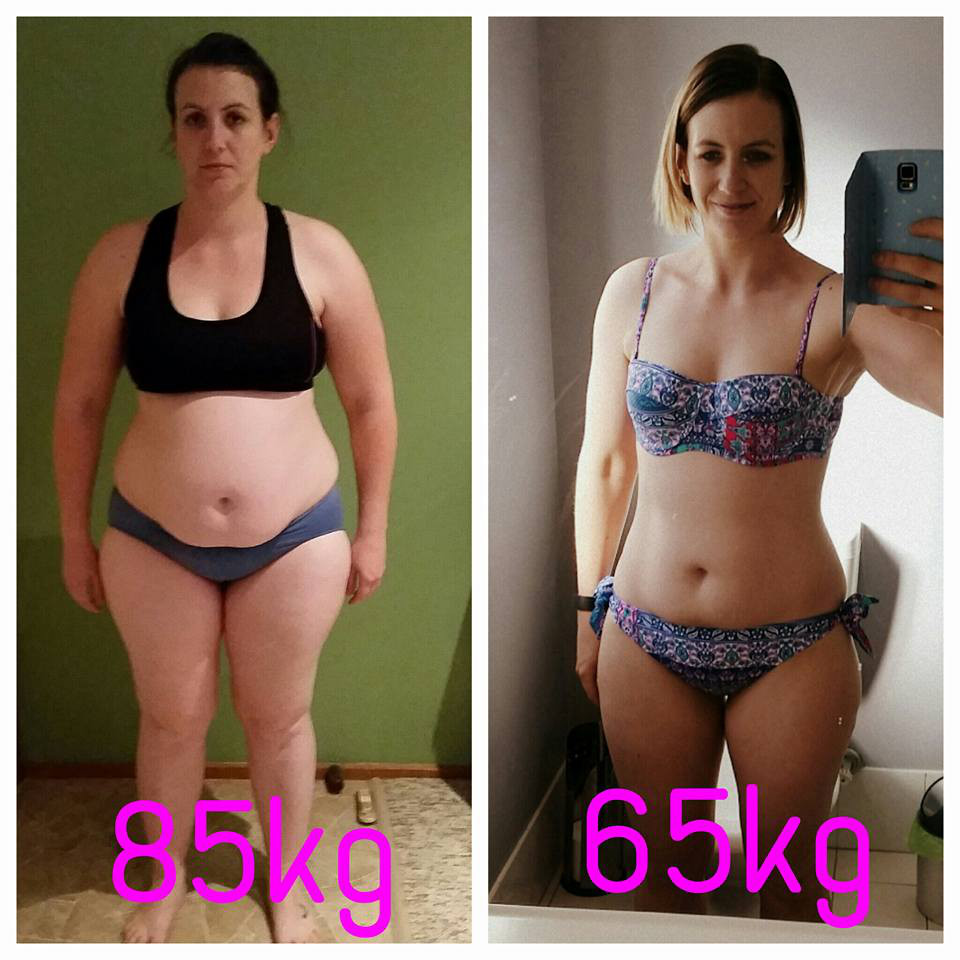 Lucy says: "I've been a 28 Day Weight Loss Challenge member for 19 months now and have lost 20kg*, most of it in the first 10 months.
"Despite working hard and eating healthy, the scales have not been my friend lately, but The Healthy Mummy has changed my outlook on healthy living and now I have the strength to keep on trying no matter what! Looking back on my before photos always helps too! My confidence has grown!"
2. Jodie Lee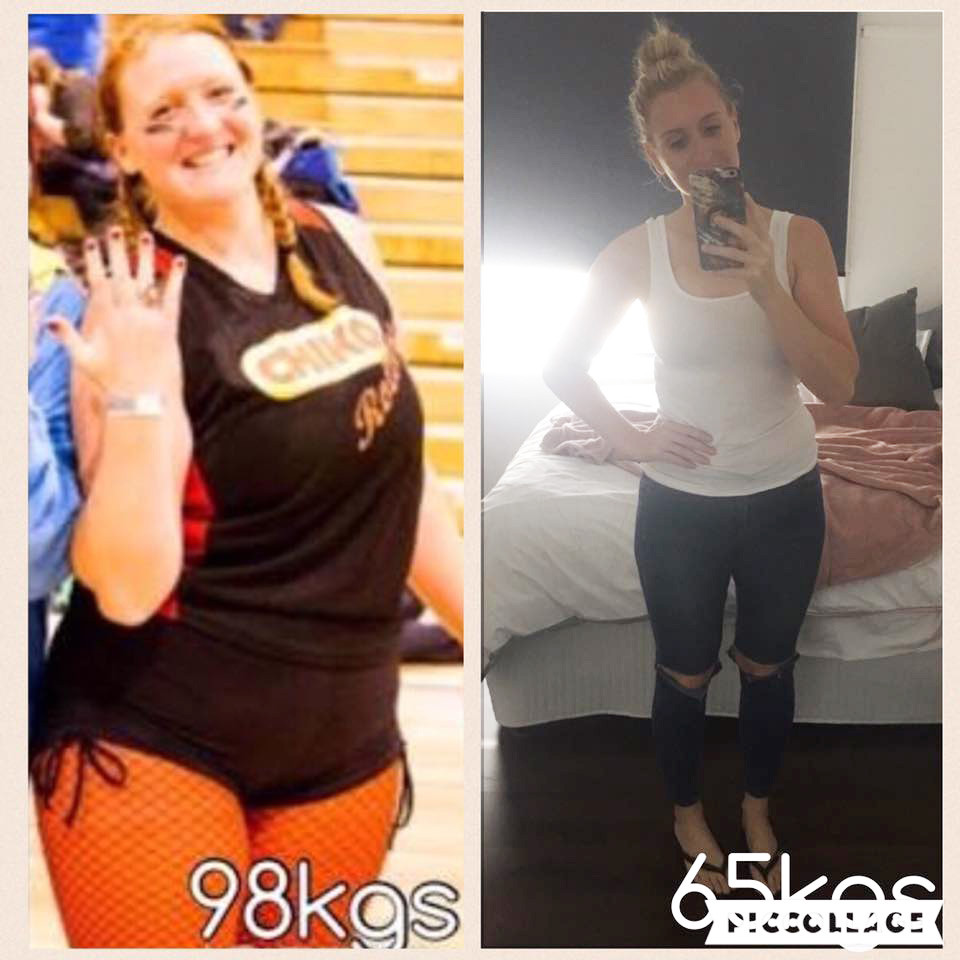 Jodie, who lost 33kg* says: "It's days like these I'm grateful I found The Healthy Mummy. I longed to be able to wear something as simple as a singlet and jeans without layers underneath to hold my tummy in.
"Well, now I'm doing it with confidence! I still have a muffin top and a belly jigglier than a bowl of jelly thanks to three babies BUT I don't care! If I don't do and wear the things I want now, when will I??"
3. Brooke Bregg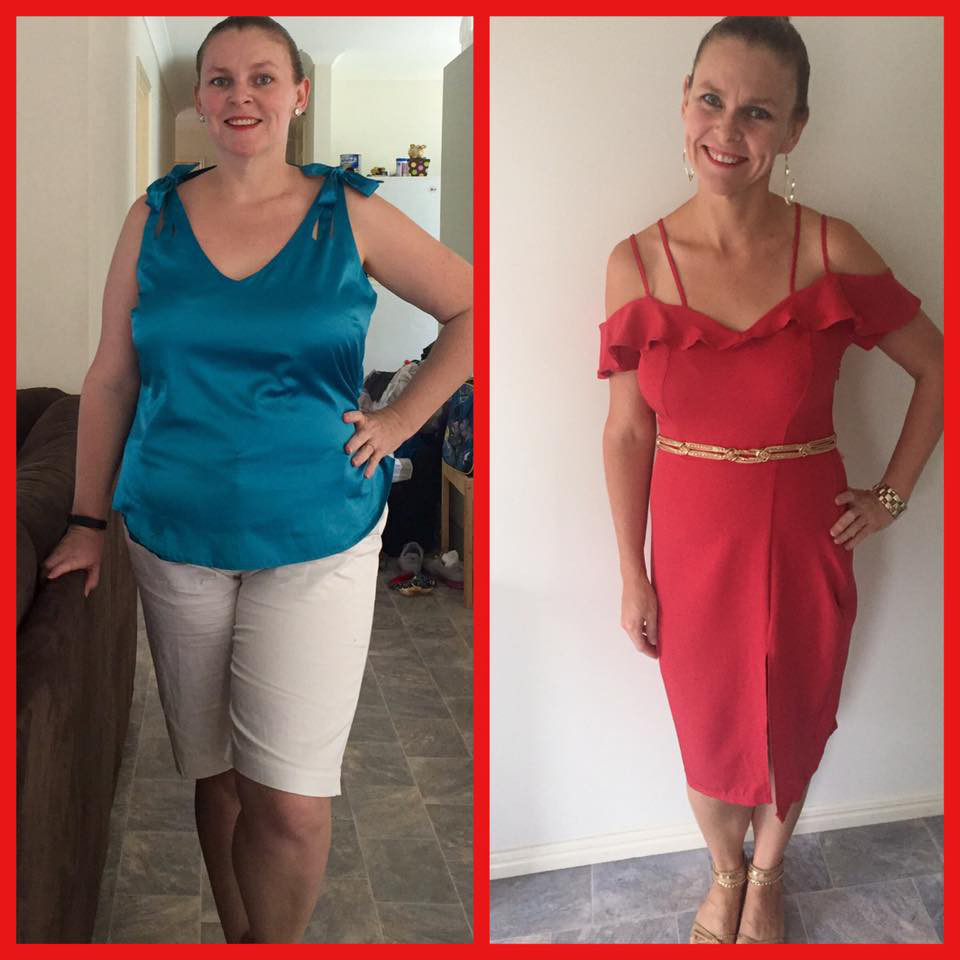 Brooke says: "I've lost 20kg* following The Healthy Mummy 28 Day Weight Loss Challenge!!! The photo on the left is from the day before the March challenge started last year. I was about 81kg* and needed to get fit and healthy for my family and for ME!
"In the first month alone I lost about 4kg and was feeling great!!! Fast forward to the photo on the right and that for my husbands Christmas party last year! I felt like a million dollars!!!"
4. Sandy Eagles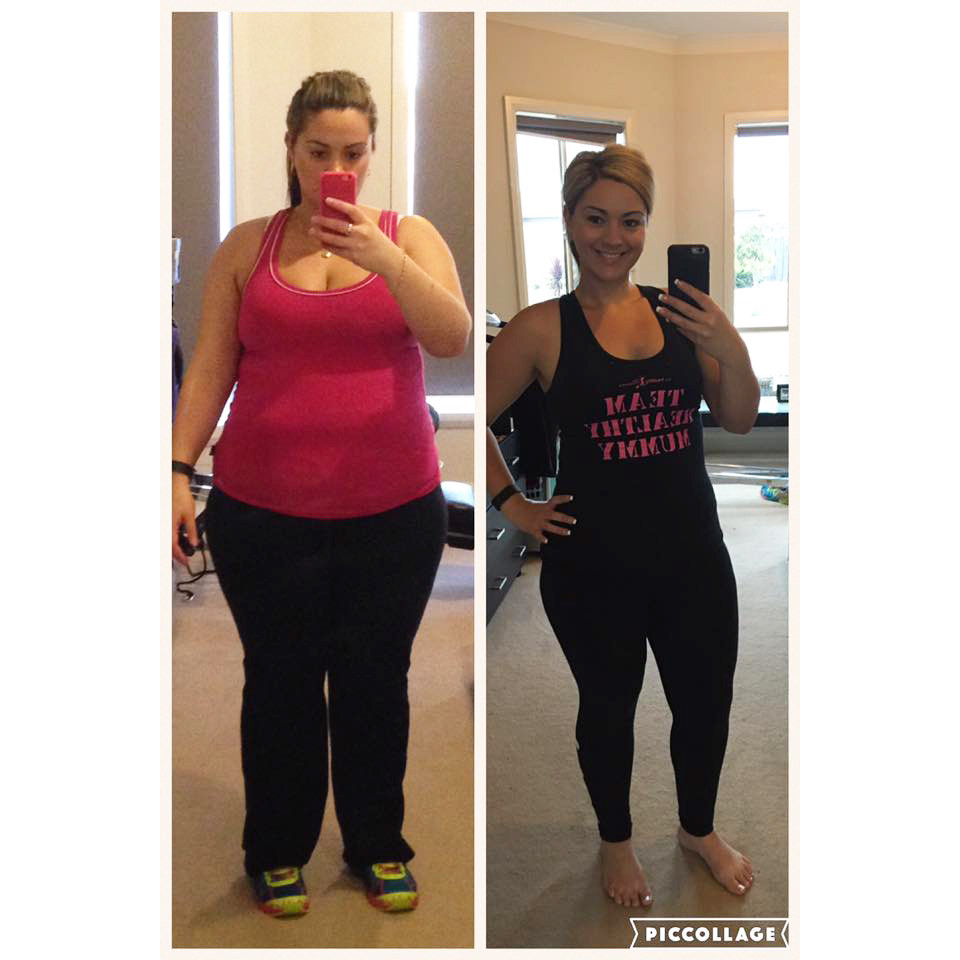 Sandy says: "The Healthy Mummy has changed my life in ways I never thought possible. The girl on the left was miserable, tired all the time and just generally not enjoying life. Now I'm full of energy, happier than I've ever been.
"I'm not at my goal yet but I'm so proud of how far I've come this year, not just on the scales but in my whole attitude towards food and exercise. If you are stuck in a rut like I was and need to do something to change your life, what are you waiting for?"
5. Louise May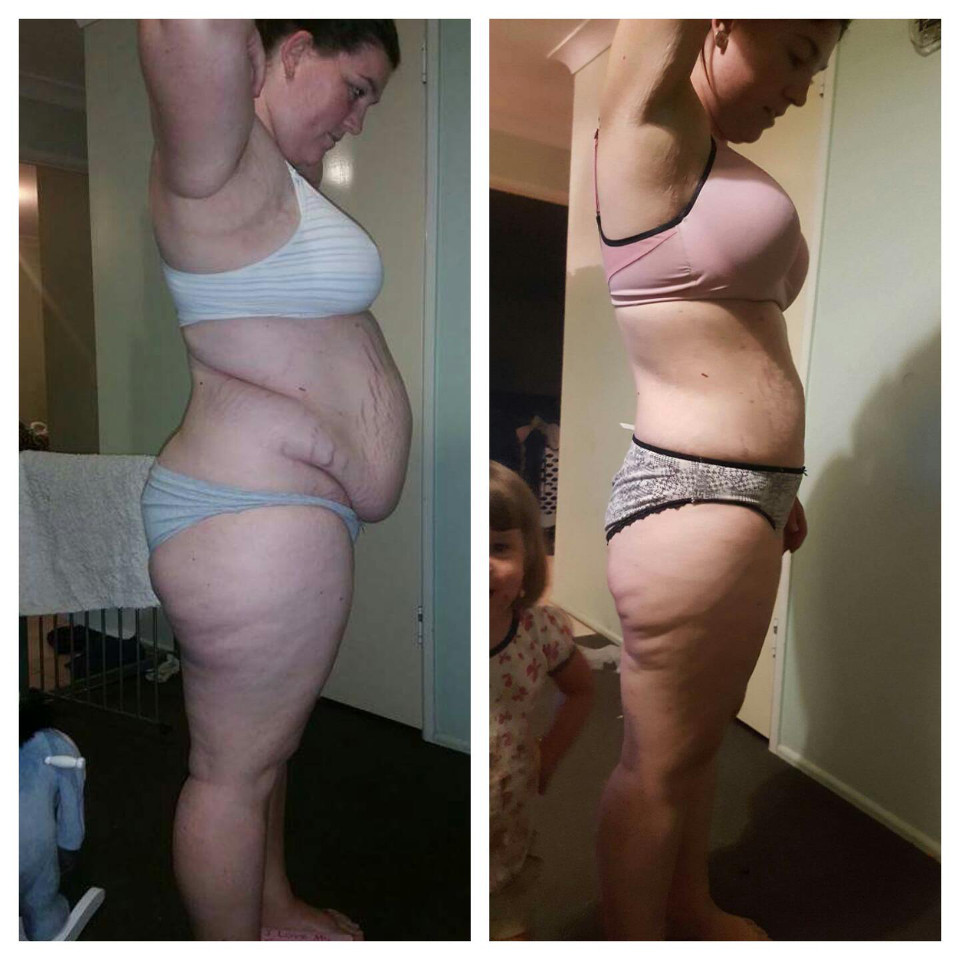 Louise says: "Best comparison pic of me ever! Wow! The details of my journey: starting weight 116kgs I now weigh 73kgs – a total of 43kgs* gone. Has taken me a good year. Been on and off The Healthy Mummy 28 Day Weight Loss Challenges and the smoothies. Main form of exercise is walking and house work chores."
Who would've thought that those never-ending house chores can actually be part of your exercise regime? In fact, here are 21 ways to burn kilojoules just by being an awesome mum. And speaking of awesome mums – round of applause for these ladies, you've achieved so much and are now inspiring others. Well done!
Join Our 28 Day Weight Loss Challenge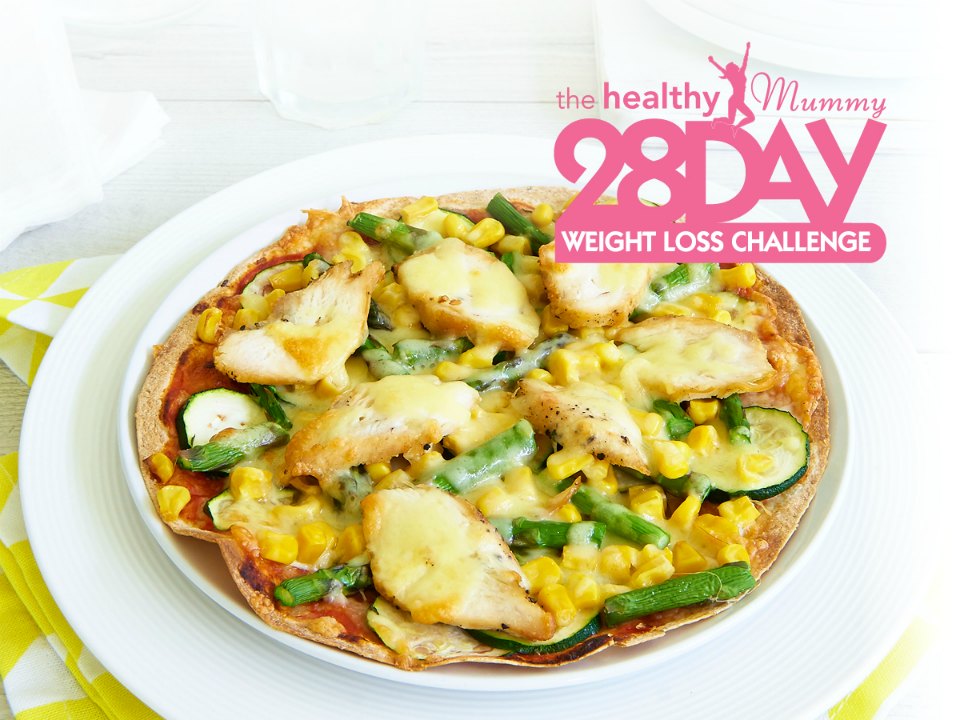 If you're feeling inspired by these awesome mamas, then join our 28 Day Weight Loss Challenge! If you are wanting to take advanced of this 'fat burning season', then why not jump on board with The Healthy Mummy and join our 28 Day Weight Loss Challenge.
Think of the challenge as the best value personal trainer, dietician, meal planner, chef and motivational coach that you have access to every day – without the high cost and all created JUST FOR MUMS.
Every month is DIFFERENT with over 100 NEW recipes added each month. EVERY MONTH you receive NEW 28 Days of FAMILY FRIENDLY customisable meal plans, daily exercise plans and daily support.
Join our 28 Day Weight Loss Challenge here!
*Images and references to kilograms lost are as supplied by the individual in the story. The Healthy Mummy assumes information and photographs supplied to be true in nature and is not responsible for any false misrepresentations or claims relating to their programs or products.