Whether you want to lose your pregnancy weight early on or whether your breastfeed or bottle feed, the first six weeks of your baby's life is intense.
There is poo, vomit, wee, little sleep and an ever building cloud of tiredness gathering around your mind. Thankfully after this build up you often get your first smile or recognition and it is all worth it.
In all seriousness though, it is incredibly important for a new mother to be able to take some time out and think about her nutrition. This is even more of the case if you are thinking about a breastfeeding diet as you need to be able to sustain the energy to produce breast milk.
A general healthy eating diet comprised of lean meats, wholegrains and plenty of fruits and vegetables as well as dairy is what most women should be following. This is even more of the case with a new baby and breastfeeding diet to make sure your nutrition and health is as optimal as possible.
Six tips to eat healthily with a new baby
1. Eat regularly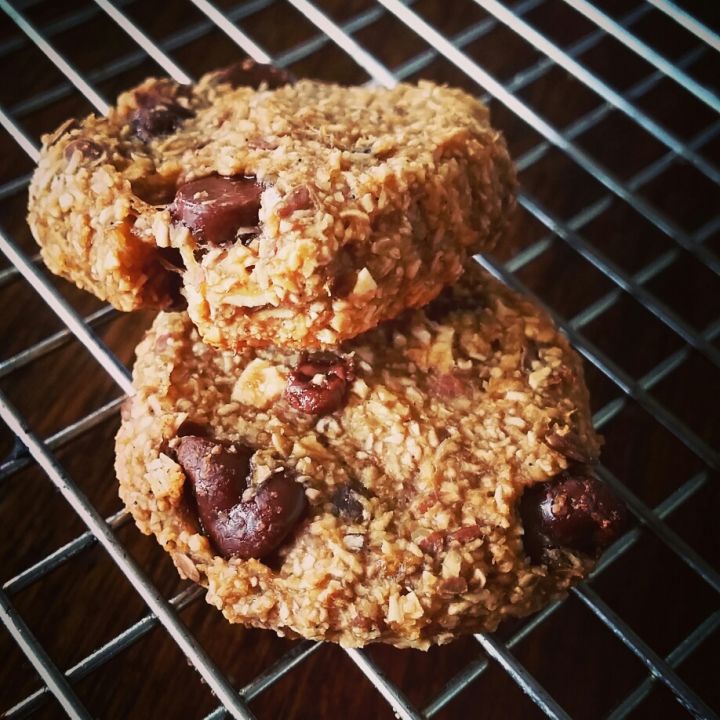 This is the case whether you are breastfeeding, bottle feeding, trying to lose weight or just trying to survive. It is important when you are tired with lack of sleep to not exaggerate this tiredness with lows in your sugar levels. Eating regularly will stabilise your sugar levels better.
If you're looking for a breastfeeding-friendly snack, try our delicious dairy-free chocolate chip milk supply boosting cookies (pictured above). Get the recipe here!
And for more breastfeeding-friendly recipes, be sure to check out the 28 Day Weight Loss Challenge!
2. Eat healthy snacks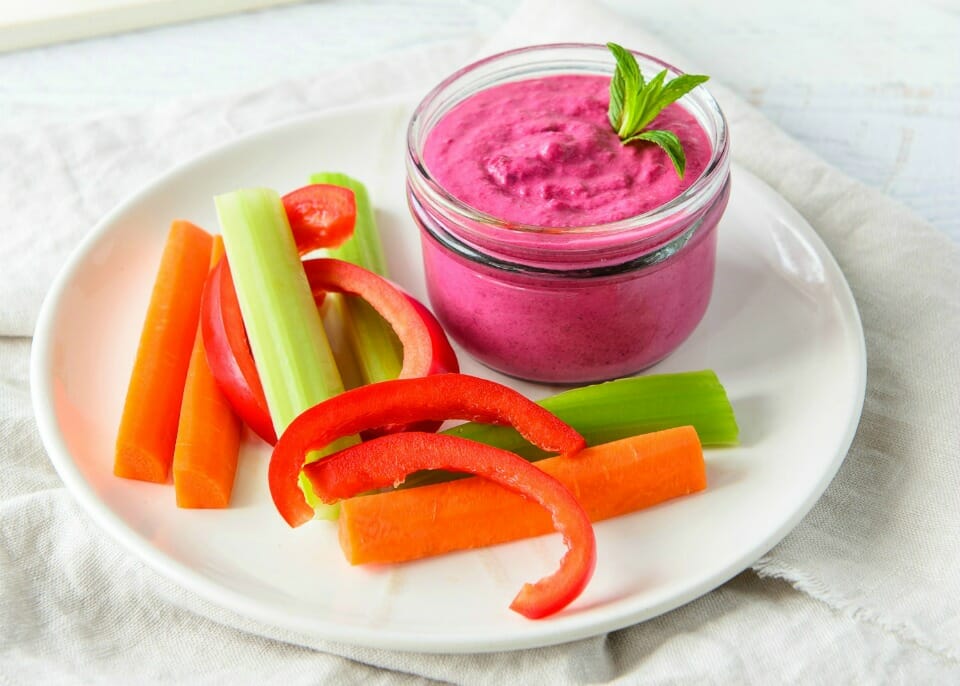 Healthy snacking is directly linked to eating regularly and again for the same reasons as above. Healthy snacking is very influential in weight loss as well and we have a wide array of delicious and healthy recipes to help you out.
Prepare your snacks in advance so they are on hand when you are hungry. Make a vegetable and dip plate (pictured above), a fruit platter or a yoghurt and nut ensemble. This will help you  make better snack decisions when you are tired and hungry.
You can also have the Healthy Mummy Smoothie as a snack too.
3. Drink water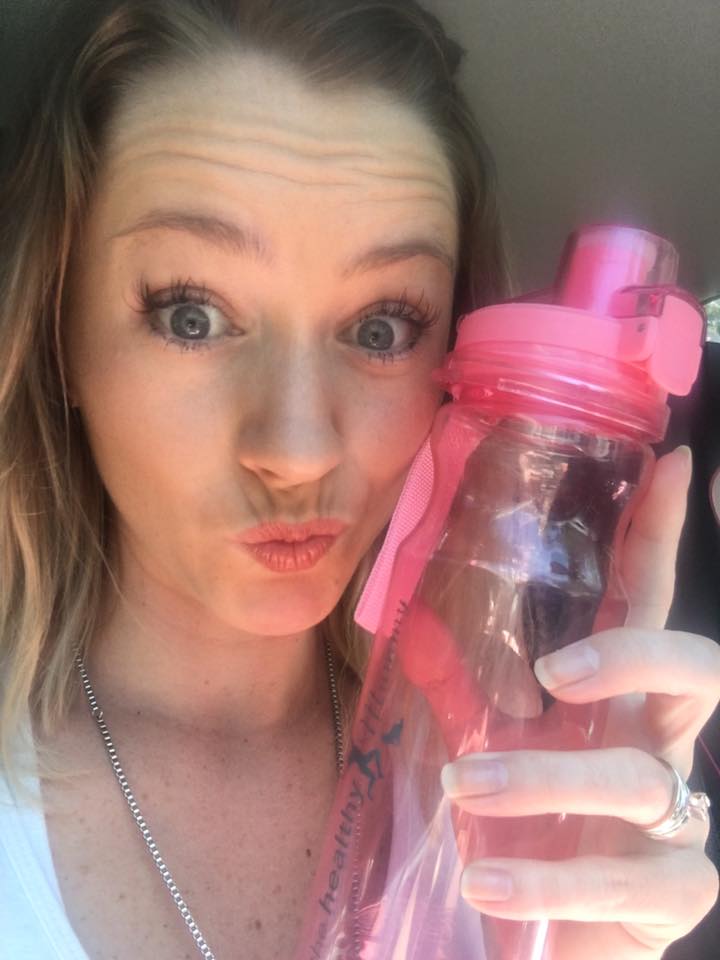 As you all know we are made up of water so it is important to keep that percentage high. When you are breastfeeding you are often more thirsty as well. Aim to drink eight glasses of water each day.
Be like Kaitie and keep a water bottle with you wherever you go!
4. Avoid too much caffeine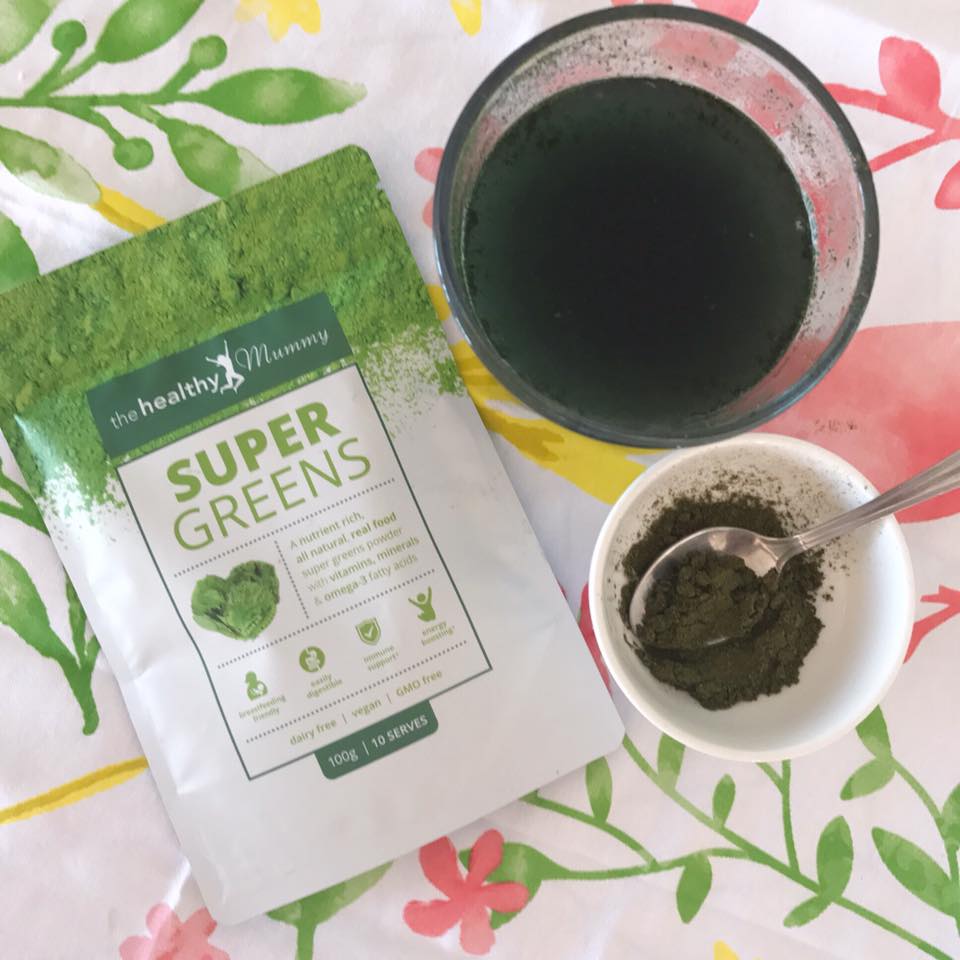 The current recommendations are at around 200mg of caffeine while pregnant or breastfeeding. This is roughly two standard coffees.
Remember that caffeine is present in tea, even herbal teas such as green tea. It is also commonly found in soft drinks. Even if you are not breastfeeding, it might be beneficial to steer clear of too much as coming off the highs of the caffeine rush while incredibly tired will be more noticeable.
If you're in need of an energy boost, try our new Super Greens! This power-packed powder is all about boosting energy and fuelling your body using real superfoods. It's also breastfeeding friendly and has a delicious cranberry flavour.
Pre-order your Super Greens here!
5. Eat a diet high in plant fibre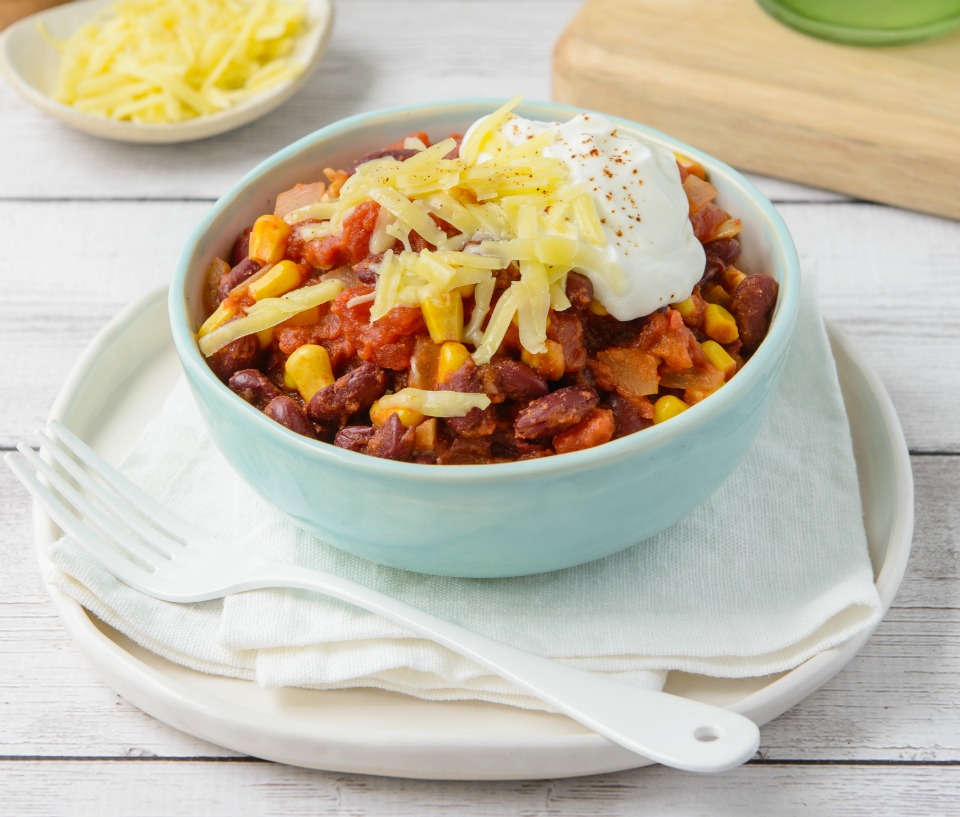 This is incredibly important while pregnant and breastfeeding as our digestive tracks slow down to 'absorb' more of our dietary nutrients. To keep us regular, fibre is incredibly important. We have a whole post on how much fibre you should be getting as a women. Protein is also incredibly important with the 'regularity' of your bowel movements.
Our super simple vegetarian chilli recipe is full of plant fibre and protein, and is a great winter warmer too – get the recipe here.
6. Eat a rainbow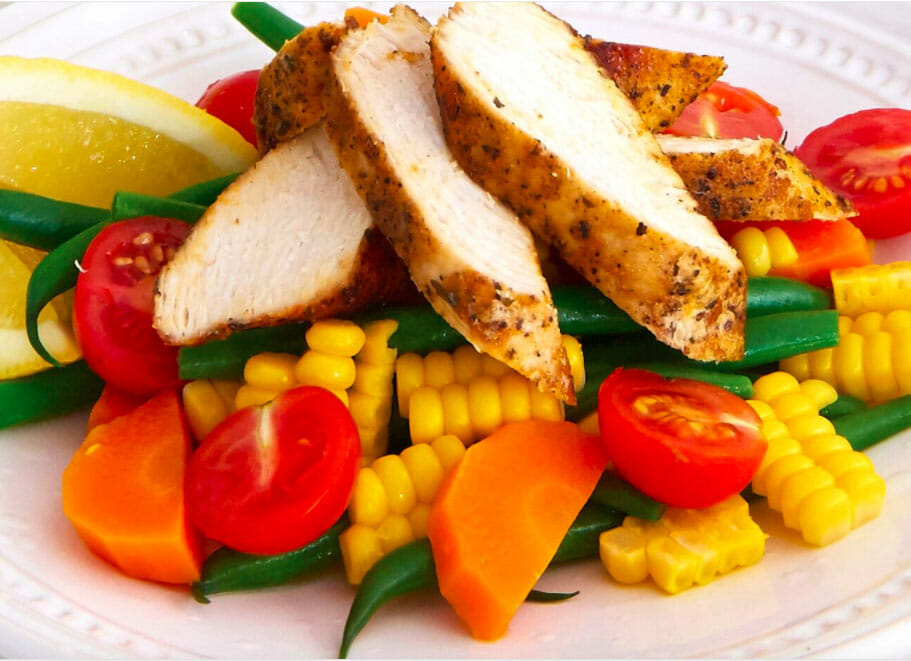 This is the easiest way to be able to incorporate all the range of micronutrients. Generally each colour of vegetable or fruit has a different vitamin and mineral profile. So eat a rainbow and aim to have half your plate filled with vegetables at lunch and dinner.
This one pan chicken and vegetable roasted dinner is a great dinner option, find the recipe here.
Did you know that The Healthy Mummy Smoothie is breastfeeding friendly?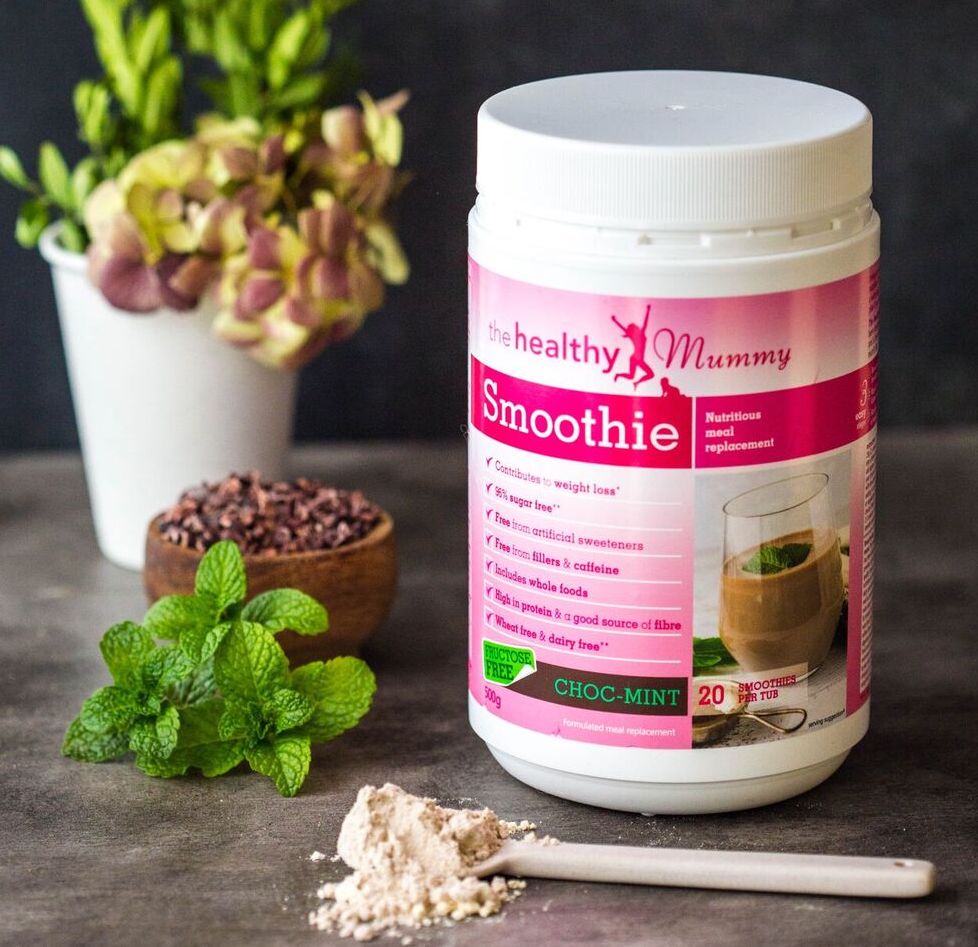 The Healthy Mummy Smoothie offers an excellent source of essential vitamins, minerals, nutrients & important antioxidants. It does not contain any weight loss accelerants, caffeine, no gluten and is dairy free. It is also a non Genetically Modified product!
Our smoothie range is also 96 per cent sugar free,  breastfeeding safe and is designed to help to support milk supply!
If you would like to learn MORE about our smoothie range download our smoothie information fact sheet here OR you can download the smoothie label and ingredient list here.
You can also check out our delicious flavours HERE.